House Republicans support bill on medical care for children born alive after attempted abortion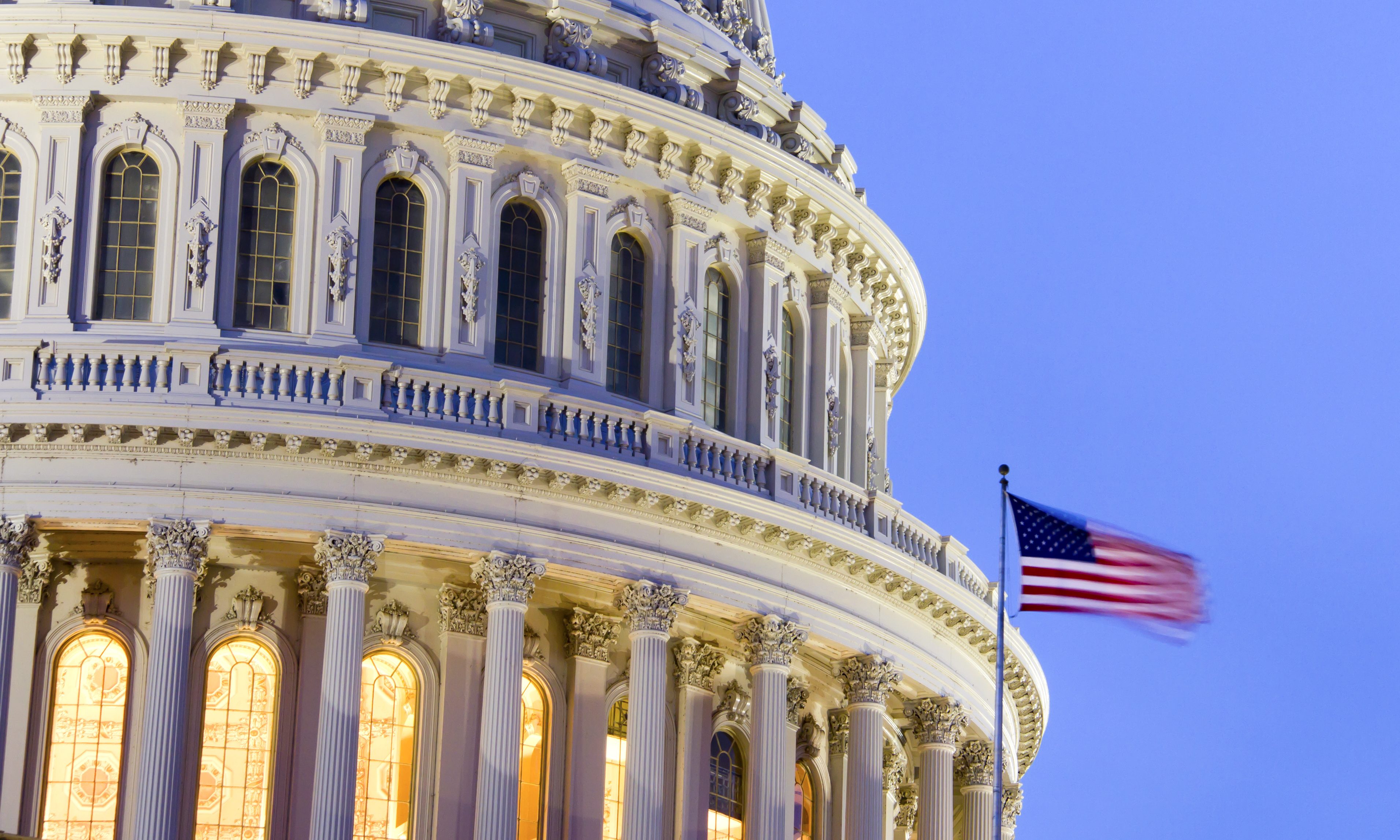 Alabama's congressional Republicans joined dozens of House Republicans in signing a discharge petition for H.R.962, the Born Alive Abortion Survivors Protection Act.
The bill would have required health care providers to provide medical care to babies born alive after attempted abortions.
If a majority of House members, 218 members, sign the discharge petition, House Democrats will be unable to block a House Floor vote of H.R. 962.
Congressman Mo Brooks, R-Huntsville, said, "The pro-abortion Socialist Democrats' position on abortion has shifted from 'safe, legal, and rare' to post-birth. Virginia Governor Ralph Northam recently advocated for infanticide. Describing a scenario where a baby is born alive during an attempted abortion Northam said, 'The infant would be delivered. The infant would be kept comfortable. The infant would be resuscitated if that's what the mother and the family desired, and then a discussion would ensue between the physicians and the mother.' Similarly in New York, Democrats cheered as they passed a bill allowing abortion up until birth."
Congressman Bradley Byrne, R-Montrose, said, "I believe God makes every person in His image, that we all are important and have worth, and that life begins at conception. There should be no question that so-called after-birth abortions are barbaric and wrong."
Congressman Robert Aderholt, R-Haleyville, said, "Babies that survive abortions should be protected and not allowed to die. Democrats need to allow a vote to End Infanticide! The 2002 born-alive law recognized infants born during an abortion as "persons" but did not require abortionists and health care professionals to treat the born-alive infant with the same degree of care given to any other baby."
Congressman Mike Rogers, R-Saks, said, "Life is precious and as a father of three children, this legislation is very important to me. I do not understand how anyone could not support taking care of a living, breathing innocent baby that survives an attempted abortion. Anyone in opposition of this, is supporting infanticide. It's wrong and it's disgusting. I will always stand up for the rights of these babies who cannot stand up for themselves."
"Legal protection and medical care for infants should not need to be debated," Congressman Gary Palmer, R-Saks, said. "That's why I've added my support to a discharge petition that would force a vote on the Born Alive Abortion Survivors Protection Act. The right to life does not have an age limit or qualification. I'm proud to add my voice to those who are standing up for vulnerable children who cannot speak for themselves."
"When we're talking about protecting newborns, we're no longer debating the abortion issue," Congresswoman Martha Roby, R-Montgomery, said.
"America is one of only seven countries worldwide that allows elective abortions after 20 weeks. That puts America in the same category as notorious human rights abusers China and North Korea," Brooks added. "Pro-abortion Socialist Democrats want America to be even more extreme. Protecting the lives of babies after birth should be a no brainer. Yet, here we are."
"Unfortunately, some of my colleagues believe that even newborn babies do not deserve protecting," Byrne said. "Though Democrats blocked the bill I cosponsored that would make clear that infanticide is wrong and illegal, I will continue standing up for life."
"Pro-abortion Socialist Democrats have now blocked a vote 25 times on the Born Alive Abortion Survivors Protection Act, bill to require health care providers to provide lifesaving care to babies born alive," Brooks concluded. "Unfortunately, Socialist Democrats support infanticide and block all attempts to protect babies who are born alive. Today, I signed the discharge petition for the Born Alive Abortion Survivors Protection Act. Only 29 states have laws offering explicit protection for babies who survive abortions. I'm hopeful enough Democrat members will join Republicans in protecting babies born alive so that the House can vote on this important bill."
The discharge petition, filed after Democrats blocked the Born-Alive Survivors Protection Act, failed to garner the 218 signatures to bring the bill before the House of Representatives for a vote. The petition failed to get the needed 21 Democrat votes.
Ainsworth returns to work after testing positive for COVID
Ainsworth's office on Sept. 21 announced he had tested positive earlier that week, having been tested after someone in his Sunday school class tested positive for the disease. 
Alabama Lt. Gov. Will Ainsworth on Wednesday announced that he was returning to work that day and had met public health requirements for quarantining after testing positive for COVID-19 some time last week.
Ainsworth's office on Sept. 21 announced he had tested positive earlier that week, having been tested after someone in his Sunday school class tested positive for the disease. 
"While many have battled with coronavirus, my symptoms never progressed beyond some mild congestion that I usually experience with seasonal allergies," Ainsworth said in a statement. "During the quarantine period, I participated in several Zoom calls, caught up on some office work, spent some quality time with my family, and completed a number of overdue projects on my farm."
Members of Ainsworth's staff who were in close contact with him haven't tested positive for COVID-19 but will remain in quarantine for a full 14-day period as a precaution, according to a press release from Ainsworth's office Wednesday. 
"Ainsworth once again urges all Alabamians to practice personal responsibility, which may include wearing masks, maintaining social distancing whenever possible, and taking other precautions to lessen chances of exposure to COVID-19," the press release states.
Ainsworth still disagrees with Gov. Kay Ivey's statewide mask mandate, he said. According to the release, he considers such orders "a one-size-fits-all governmental overreach that erodes basic freedoms and liberties while removing an individual's right to make their own health-related choices." 
The wearing of cloth or medical masks has been proven to inhibit the spread of COVID-19 and the more people who wear masks, the better. While not perfect, masks limit the spread of respiratory droplets that may contain infectious virus shed from the nose and mouth of the mask wearer.
It is possible — even likely — for symptomatic, pre-symptomatic and mildly symptomatic people to spread the virus. That's why it's important to wear a mask even when you're not sick.
Cloth masks offer only minimal protection from others who are not masked, meaning that masks are not simply a matter of personal safety but safety of others. Masks are also only effective when worn over both the mouth and the nose. [Here's a guide on how to wear masks properly.]
Dr. Deborah Birx, coordinator of the White House's coronavirus task force, told Ivey after she announced the statewide mask order that it was a "brilliant" idea. The order has been credited by Alabama infectious disease experts as having dramatically reduced the number of cases, hospitalizations and deaths in the weeks after the order went into effect. 
Dr. Don Williamson, president of the Alabama Hospital Association, told APR on Tuesday that from personal observation he is seeing more people not wearing masks, or wearing them improperly, and said the state could dramatically reduce the risk of COVID-19 if the public regularly wore masks and wore them properly.
Hospitalizations of COVID-19 patients in Alabama on Monday crossed the 1,000 mark for the first time since Aug. 31 — a sign that Alabama may be headed for another peak in hospitalizations as the state prepares for winter and flu season.