How Alabama's civil forfeiture laws left a couple living in a storage shed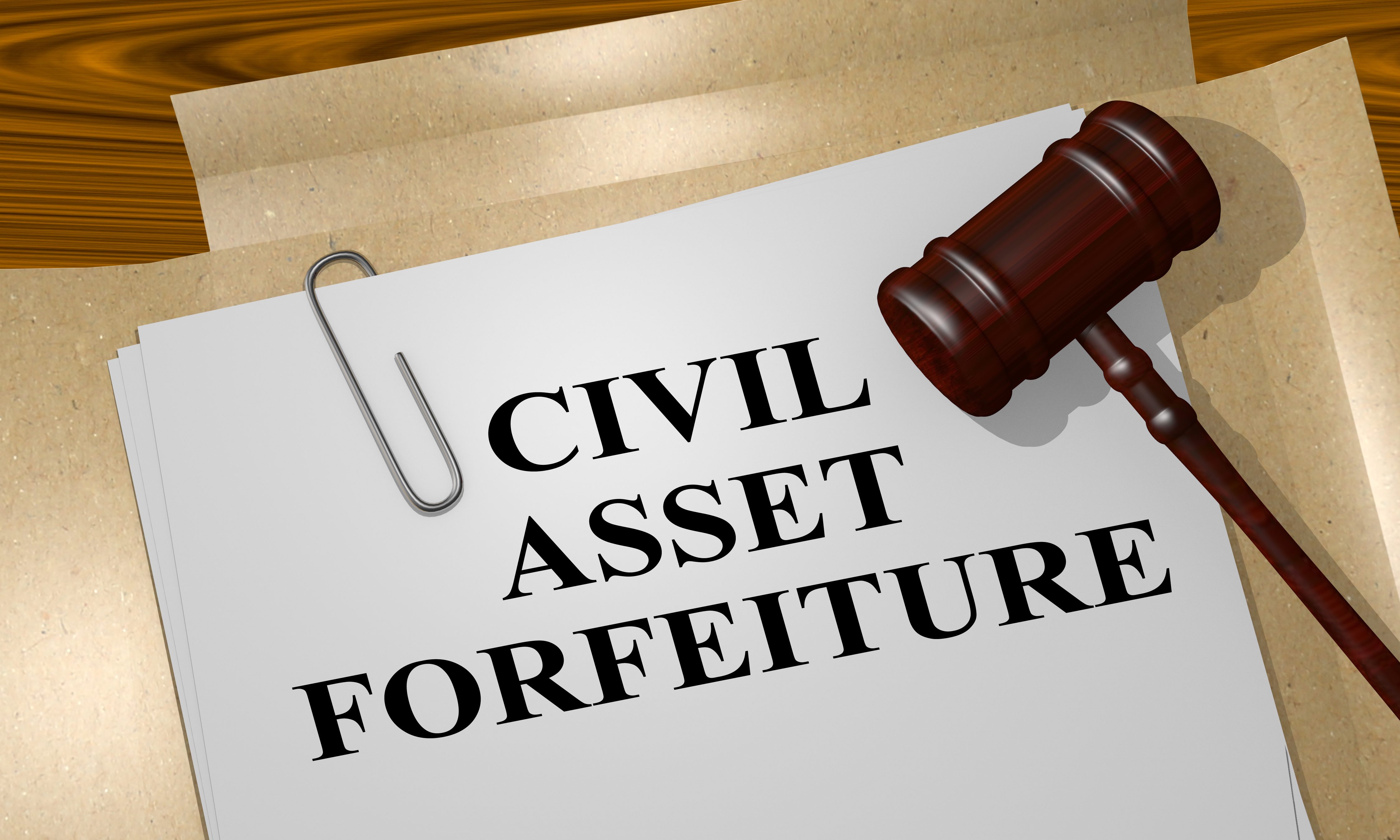 Teresa and Greg Almond are living in a storage shed.
In their 50s, business owners and upstanding citizens, they live in a storage shed, are warmed by a propane heater and use solar panels to get a smidge of energy to power a small TV at night.
They didn't get there by personal mistakes. It wasn't opioids or meth. Bad investments didn't take their life savings. An Alabama tornado didn't destroy the home they once lived in near Woodland.
Civil asset forfeiture destroyed the Almonds.
Specifically, Alabama's ridiculously broad and downright unconstitutional civil asset forfeiture laws, which allow Alabama cops to seize property even though citizens are never convicted of a crime and then forces people to prove their innocence.
If you're at all familiar with the very basics of the American justice system, you've likely heard of innocent until the state proves you guilty. Alabama's civil asset forfeiture laws flip that.
They do so by allowing cops to seize property they merely suspect was obtained by way of criminal activity or from the proceeds of criminal activity.
So, police bust a guy for selling weed, they can confiscate his car under the assumption that the proceeds from the sales of weed paid for the car. Doesn't matter if that's true, or even if it's impossible.
The car goes with the cops and the suspected weed dealer is then forced to go to court and prove that the car wasn't purchased with drug money.
Even if the suspected dealer is never convicted of a crime.
It's a system that is abused countless times every single day in this state, allowing cops, according to figures compiled by the Appleseed Center for Law and Justice and Southern Poverty Law Center, to seize more than $2.2 million worth of property in 2015 alone. That included 119 vehicles and more than 400 firearms.
Turns out, it wasn't Obama coming for your guns. It was your town's cops.
These laws have emboldened police — desperate for revenue sources and easy money — to flaunt the laws, trample rights and ruin lives.
Which is exactly what happened to the Almonds, as reported by Appleseed on its blog last week.
A Randolph County drug task force agent claimed to smell marijuana from outside the Almonds' home, providing probable cause for a raid. Once inside, the cops found a $50 bag of weed, which the Almonds' adult son told Randolph police was his, and a single Lunesta pill resting outside of a prescription bottle with Greg Almond's name on it.
Greg and Teresa were arrested and charged with second degree marijuana possession, a misdemeanor, and FELONY possession of a controlled substance for the lone Lunesta pill.
On the basis of this arrest, the Randolph County task force then tore through the Almonds' home, tearing it apart and taking with them Greg's large gun collection, Teresa's wedding rings, antique guitars, a coin collection and $8,000 in cash.
But even worse was that the Almonds were scheduled to meet with a bank the following morning to refinance their mortgage and business loans to avoid foreclosure. They missed that meeting because they were in jail and ended up losing their home. It also didn't help that the raid curtailed business to their engraving shop.
By the time it was all over, a good and decent family had lost literally everything. Greg is working part time as a handyman. They live in what was once a storage shed on old family property.
They have filed a federal lawsuit, but even if it's successful, their lives will never again be what they were.
Because some Alabama cops decided to take everything from them.
And because Alabama law continues to give those cops, at the very least, the belief that they have the right to do so.
Opinion | Teachers are scared and frustrated about starting school. Many aren't coming back
Teachers are scared to death. And the biggest reason they're scared to death is because they haven't seen any sort of real, aggressive plan from anyone.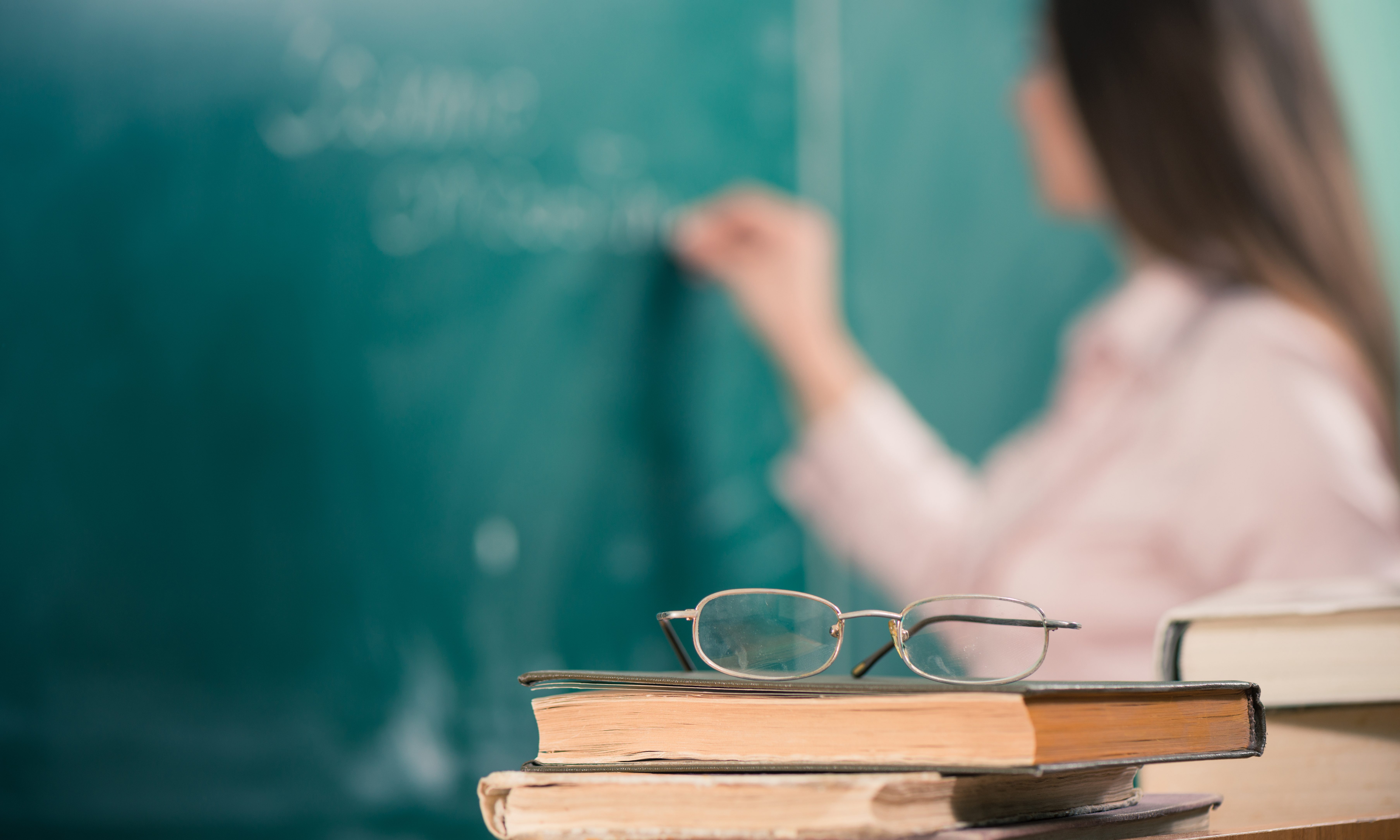 Terrified. Confused. Frustrated. Those are the terms teachers — both fulltime and substitute teachers — from across Alabama used to describe how they feel about schools reopening in about a month in this state. 
Over the course of the last week, I have spoken to dozens of teachers, principals, administrators and employees from school systems around the state. On Sunday, I used social media to solicit more comments, asking teachers and school employees if they have been provided specifics about the upcoming school year and how they're expected to handle students and staff testing positive for COVID-19. 
Their answers were eye-opening and infuriating. 
Because it was obvious that the federal Department of Education — at the urging of the White House — and the Alabama State Department of Education — at the urging of the feds — are seemingly willing to march thousands of students, teachers and staff into school buildings and tightly-packed rooms in the middle of a pandemic without a plan to protect any of them. 
Not even a little bit. 
Among the shocking pieces of information provided by teachers and employees, these stood out: 
There is no plan to screen students, teachers or staff prior to school starting. 

There is no statewide plan for quarantining students, teachers or staff should someone at a school test positive. 

There will be no requirement that students wear masks. 

There is no statewide plan to contact trace any positive student, teacher or staff member. 

Teachers don't know if they'll be required to quarantine if they come in contact with a coronavirus-positive student or employee, and they don't know if a quarantine will eat into their leave days. 

No one knows if there will be mandatory testing of students if another student in class tests positive, or who will pay for such tests. 

There is currently no plan in place to address the very obvious teacher shortage that is about to strike Alabama schools. 
Among all of those problems — and all of the unknowns that will go into them — a teacher shortage is probably the most certain, and possibly even the most important. 
Because Alabama had a big problem with getting enough teachers to fill its classrooms prior to the current pandemic. Now, as we near a ridiculously-early start date, and teachers across the state begin to realize that there simply is no plan in place to protect them, hundreds are weighing their options. 
And the mass exodus could be staggering. 
Which, honestly, shouldn't be surprising. Even if there were a great plan in place, most teachers over the age of 60 would be on the fence about working during this pandemic. In Alabama, that's a decent percentage of the state's total number of teachers and a big percentage of substitute teachers. 
Now, add to that list all of the teachers who are at-risk or have underlying conditions that put them at greater risk should they contract COVID-19. 
Then add all of the teachers who can afford to either not work or who have other employment options. 
Now, add in ALSDE's complete and utter joke of a "roadmap" for reopening — which only served to scare the living hell out of most school employees — and you've got a serious mess. 
"I know for a fact that eight of my teachers are probably not coming back and it could be as high as 12," a principal of a school in Montgomery told me. "There aren't people to fill those spots and we'll be fighting with every other school in this city and surrounding area for substitutes."
That same story is playing out all over the state. 
Because teachers are scared to death. And the biggest reason they're scared to death is because they haven't seen any sort of real, aggressive plan from anyone. 
Instead, the instructions appear to be: Do all of the things you were doing before, and then add in socially distancing your students, monitoring them for COVID symptoms and trying not to become sick yourself. Oh, and also maybe help with checking kids' temps and quarantining them, since 300 or so of our state's schools don't have nurses. 
Would you go back to work in that environment if you had any other choice? 
There is, however, a glimmer of hope. But only a glimmer. 
Gov. Kay Ivey has apparently taken a liking to the Safely Opening Schools (SOS) plan that I talked about a couple of weeks ago. That's the plan from the school nurses association, which is backed by a bipartisan group of lawmakers, that would use CARES Act funds to put a nurse in every school and also build a stand-alone first aid/quarantine area for every school. It would also provide on-site testing and equipment to check the temps of students at a variety of different points. 
Ivey has invited several lawmakers to speak about the plan to the state Board of Education during Tuesday's work session. 
APR has also learned that the SOS plan is one of several being considered by the White House to be part of its recommendations to schools across the country. 
That plan isn't perfect, and it doesn't address all of the problems that teachers, students and staff will face every day. But it does take some burdens off teachers, and could help prevent flare-ups and outright hot spots. 
And maybe, just maybe, it'll ease some of the very real, very understandable fears.