Justice Department report documents horrific violence, sexual abuse in Alabama prisons
Back in February 2017, an inmate was eating his evening meal when other inmates sexually assaulted him inside his dormitory at Fountain Correction Facility, a medium-security Alabama men's prison opened in 1955 near Atmore.
The prison is designed for 831 inmates, but it currently holds more than 1,200 prisoners at 150 percent its intended capacity, according to an Alabama Department of Correction report released in December.
The victim in this instance was forced to perform oral sex and raped by two other inmates, who held him down while they assaulted him. He was transported to the Sexual Assault Nurse Examiner's Center for further treatment, and the Department of Corrections was able to substantiate the incident.
Despite the evidence, no ADOC staff reported the assault.
"Either ADOC staff responsible for monitoring the dormitory did not observe the incident, or they observed it but did not report it," a report from the U.S. Department of Justice released Wednesday found.
This incident is just one of several inside of Alabama's highly overcrowded and understaffed men's prisons highlighted in the Department of Justice's report, which found that conditions in the state's 13 men's correctional facilities are so bad that they amount to a potential violation of the Constitution's Eighth Amendment and its prohibition on cruel and unusual punishment.
The report, nearly 60 pages long, found reasonable cause to believe that Alabama's Department of Correction regularly failed to protect inmates from sexual and physical violence perpetrated by other inmates.
"Our experts' on site interviews of captains and lieutenants revealed that many ADOC staff appear to accept the high level of violence and sexual abuse in ADOC as a normal course of business, including acquiescence to the idea that prisoners will be subjected to sexual abuse as a way to pay debts accrued to other prisoners," the report, which highlights the "severe" and potentially unconstitutional conditions in Alabama prisons, reads.
The "theme" of sexual abuse as a consequence of debt to other prisoners is so common, according to the report, that some incident logs specifically highlight a prisoner's debt history.
Other examples, some among the dozens of violent assaults cataloged in the DOJ report, found that inmates were also sexually abused as retaliation for having previously reported abuse.
The assaults, the report found, showed a "flagrant disregard" for the inmates' rights to safe conditions.
The DOJ's wide-ranging investigation found not only that prisoners were susceptible to "an enormous breath" of sexual abuse and assault but other types of violence as well, including gruesome murder and beatings that went without intervention.
Another inmate at the St. Clair Correctional Facility was strangled to death in 2016, and when officers finally found his body, he had been lying down face-first in his bed for so long that his face was "flattened."
At some point, the assailants urinated on the victim and carved "1636" into his ribcage — indicating the deceased victim was a gang member who committed the "cardinal sin" of being a traitor or snitch.
Officials had prior warning, and less than two weeks before his death, he had been assaulted over debt and placed in segregation for protection, the report found. He was released only hours before he was killed.
"The Constitution guarantees all prisoners the right to be housed in safe conditions and not be subjected to violence and sexual abuse," said Assistant Attorney General Eric Dreiband for the Civil Rights Division. "Our investigation found reasonable cause to believe that Alabama fails to provide constitutionally adequate conditions and that prisoners experience serious harm, including deadly harm, as a result. The Justice Department hopes to work with Alabama to resolve the Department's concerns."
The DOJ's investigation — pursuant to the Civil Rights of Institutionalized Persons Act — started in October 2016 in the final months of the Obama administration.
For more than two years, DOJ investigators — under the leadership of former Alabama Sen. Jeff Sessions — interviewed hundreds of inmates, correctional staff and ADOC officials, combed through hundreds of thousands of pages of documents and made site visits to four male prisons.
"This massive undertaking alleges constitutional troubles in the Alabama Department of Corrections, which are serious, systemic and in need of fundamental and comprehensive change," U.S. Attorney Jay Town stated.
Inmates in Alabama's aged and dilapidated prisons endure some of the highest rates of homicide, suicide and rape in the country, the report found.
"An extraordinary amount of time and effort was expended to investigate this matter," said U.S. Attorney Louis Franklin, Sr. "Although the results of this investigation are disturbing, I look at this as an opportunity to acknowledge that the problems are real and need to be addressed immediately. We are committed to working with State officials to ensure that the Department of Corrections abides by its constitutional obligations."
DOJ officials have notified Alabama prison administrators that it could sue in less than two months if ADOC officials do not "satisfactorily address" the concerns raised in the report, including major overcrowding, rampant contraband and severe understaffing.
The violence is made worse by "serious deficiencies" in staffing. Some facilities have fewer than a fifth of their assigned correctional positions filled.
"That being said, I have great confidence in the State of Alabama's resolve to correct the prison system's problems," Town said. "The commitment by Gov. Ivey, Commissioner Dunn and so many others in the State's leadership to affirmatively address these inherited issues offers great promise of our development of a meaningful remedy."
Alabama Gov. Kay Ivey said the issues are the subject of ongoing litigation and the target of "significant reforms" by state officials. Since taking office, Ivey has pushed for a plan to build new prisons and hire additional correctional officers.
"Over the coming months, my administration will be working closely with DOJ to ensure that our mutual concerns are addressed and that we remain steadfast in our commitment to public safety, making certain that this Alabama problem has an Alabama solution," Ivey said in a statement.
The DOJ did acknowledge that remedies are already being sought for many of the issues listed in the report.
"We recognize ADOC has begun to make some positive changes in recent years," the report found.
But some of the most severe issues could take years to fix, and lawmakers have shown an unwillingness to invest in new prisons or a substantial transformation of Alabama's prison system. The governor's administration can only do so much without funding from the state Legislature.
The ADOC plan to build new prisons, the governor's office said, would allow for enhanced security through updated structures and the implementation of current technology resources. It would also help to improve medical and mental health services by consolidating more than a dozen men's prisons into just three so-called "mega prisons."
"The failure to respect the rule of law by providing humane treatment for inmates in Alabama prisons is a poor reflection on those of us who live and work in Alabama," said U.S. Attorney Richard Moore. "We are better than this. We do not need to tarry very long assessing blame, but rather commit to righting this wrong and spare our State further embarrassment. The task is daunting, but one we must embrace now without reservation. I am confident that Governor Ivey and the Legislative leadership in the State of Alabama understand the nature of this inherited problem and that they are committed to sustainable solutions."
ADOC Commissioner Jeff Dunn, who has pushed the Legislature to invest more in new prisons and more personnel, said ADOC voluntarily assisted the DOJ during its investigation.
"Our primary objective is to ensure each facility provides a humane, secure and safe environment for inmates, and that reforms already in place and proposed bring about positive, tangible changes throughout the prison system," Dunn said.
The Legislature has taken some steps, providing $86 million in additional appropriations in 2018 and 2019 for hiring additional correctional and health services staff.
Ivey has asked for $31 million to help the department hire 500 new correctional officers and increase the pay scale for all security personnel in an effort to bolster correctional officer retention levels.
But the report said the state was "deliberately indifferent" to the issues prisoners face while incarcerated, and it has "failed to correct known systemic deficiencies that contribute to the violence."
The Legislature has also taken aim in recent years at Alabama's high incarceration rates, engaging in efforts to reform the state's sentencing laws. The sentencing guideline changes have reduced overcrowding to a degree, but the report found that they were not retroactive and had a "minimal effect" on the issues raised in the investigation.
"There is no excuse for Gov. Ivey and Commissioner Dunn's knowing disregard of and failure to address the horrors cataloged in DOJ's letter," said SPLC attorney Ebony Howard. "As DOJ's letter makes clear, and as advocates have said for years, Alabama cannot simply build its way out of this crisis. While acknowledging the few modest remedial steps ADOC has taken, the letter clearly demands a complete overhaul of Alabama's prison system, starting today."
Ivey warned of the "horrendous conditions" and impending federal involvement in her State of the State speech earlier this year. During her first year in office, Ivey considered calling a special session over the state's deteriorating prison system.
The report comes after several lawsuits have challenged the conditions in the state's prisons. U.S. Federal Judge Myron Thompson found conditions to be "horrendously inadequate" in his ruling on a lawsuit brought by the Southern Poverty Law Center over the prison system's mental health care, which largely focused on the state's high suicide rate among the imprisoned.
Federal court rules Alabama treatment of prisoners in isolation unconstitutional
There have been at least 15 suicides in the past 15 months — more than double the national average.
More lawsuits are still pending.
"The Department of Justice is not exaggerating when its findings letter characterizes the current staffing levels at the Alabama Department of Corrections as 'at a crisis level,' 'egregious' and 'dangerous,'" said SPLC Senior Supervising Attorney Maria Morris.
"Alabama's leadership has repeatedly failed to responsibly address inadequate staffing levels," she said. "This is contributing to horrific incidents of violence and suicide among prisoners that are completely preventable but for the incompetence of the ADOC leadership."
The DOJ's investigators interviewed more than 270 prisoners, made four site visits, sent two DOJ investigators to interview prisoners in seven Alabama prisons and provided prisoners access a toll-free number with direct access to DOJ personnel.
The report found that inadequate training, failure to classify and supervise inmates and high contraband levels — including drugs and weapons — contributed to the violence and sexual abuse so prevalent in the prison system.
The problems could extend to state staff members, too. Another investigation by the DOJ is still ongoing concerning excessive force and sexual abuse on the part of the correctional staff.
Overall, the department conducted more than 500 interviews with prisoners and family members by phone, reviewed more than 400 letters from ADOC prisoners and received hundreds of emails from prisoners and family members to a special email address established specifically for this investigation.
They requested and reviewed hundreds of thousands of pages of documents and data from 2015 to 2018. The investigation provides just a "window" into the broken state penal system.
"Alabama must stop wasting time and money on litigation and start investing in solutions," Morris said.
The state has 49 days to "satisfactorily address" the issues, or new Attorney General William Barr may begin a lawsuit to correct the problems.
"We hope, however, to resolve this matter through a more cooperative approach and look forward to working with you to address the alleged violations of law we have identified," DOJ officials said in a letter to Ivey.
Prosecution accepts misdemeanor plea in high-profile environmental administrator's case 
The plea deal came shortly before Jefferson County Circuit Court Judge Stephen C. Wallace was to hear arguments on selective and vindictive prosecution.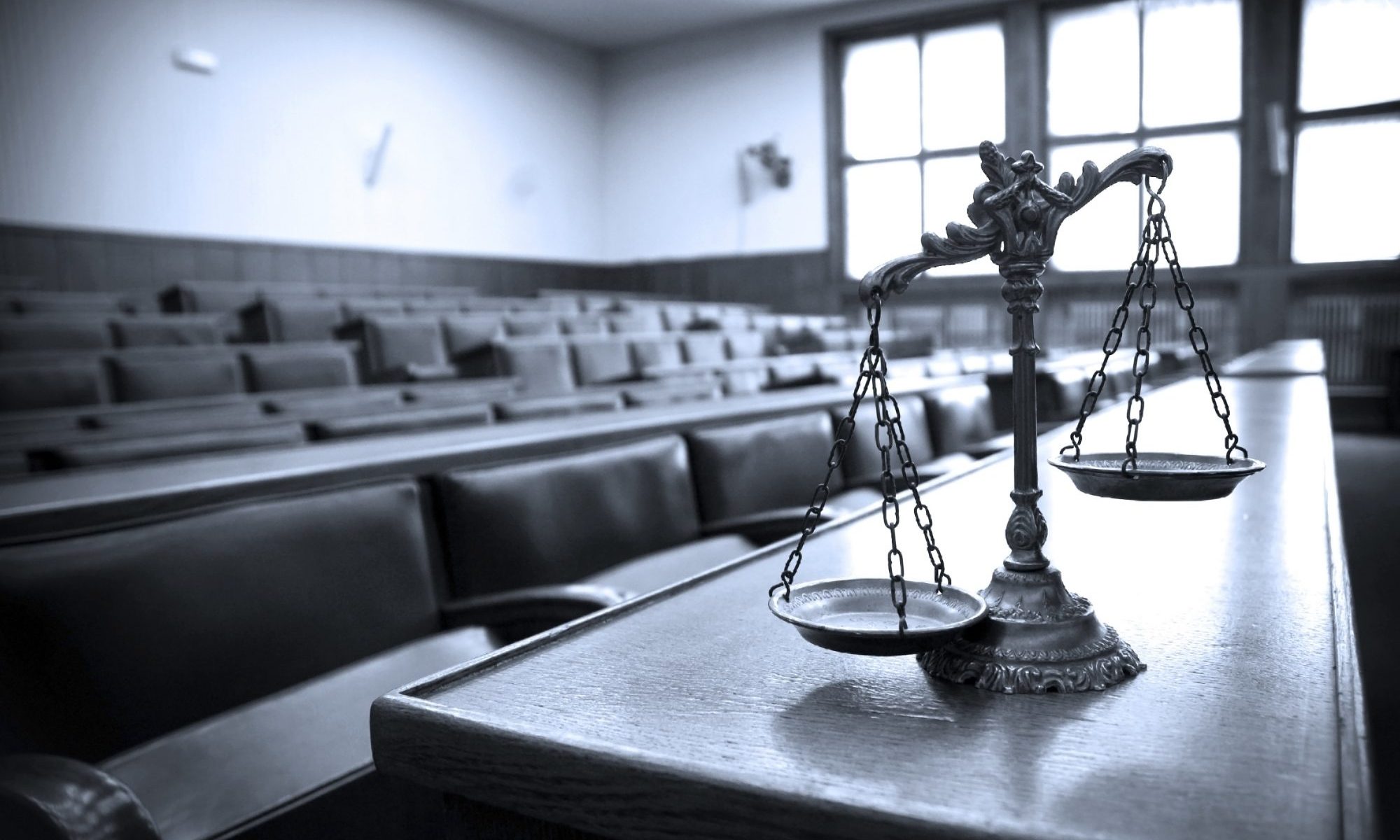 Almost two years ago, Trump administration EPA Region 4 Administrator Onis "Trey" Glenn III was charged with more than a dozen state felony ethics violations. On Monday, he pleaded guilty to three misdemeanor charges after reaching a plea agreement with the prosecution.
The plea deal came shortly before Jefferson County Circuit Court Judge Stephen C. Wallace was to hear arguments on selective and vindictive prosecution.
According to a statement from the Ethics Commission at the time, Glenn, along with former Alabama Environmental Management Commissioner Scott Phillips, was charged after a Jefferson County grand jury returned indictments against the two on Nov. 9, 2018, according to a statement from the Ethics Commission.
Rather than moving forward with the case, prosecutors dropped the felony charges against Glenn. They opted to reach an agreement to accept a plea on three counts of "unintentional" violations of the ethics code. Glenn received a two-year suspended sentence for his actions.
"In the interest of efficiency, we were pleased to take advantage of the opportunity to resolve this matter," Glenn's attorney Matt Hart told APR when reached for comment. "My client pleaded to unintentional, misdemeanor violations of the ethics law, and the matter is concluded."
Questions surround the prosecution's decision to settle the case for a confession to minor offensives in such a high profile case. Still, from the beginning, the case was marred by allegations that the Alabama Ethics Commission's lawyers had mishandled the investigation and indictments.
Indictments against Glenn and Phillips were reported by AL.com even before the pair was arrested or served with the indictments. In AL.com's report, Ethics Commission Executive Director Tom Albritton said that then-Jefferson County District Attorney Mike Anderton had requested the Ethics Commission help indict the two men.
As first reported by APR, shortly after Glenn and Phillips' indictments, Albritton and his team's actions raised serious questions about the process that led to charges against the two men. APR reported that Albritton and Ethics Commission lawyer Cynthia Propst Raulston approached Anderton, and he did not request help with the case from the commission, as was reported in AL.com.
Later, APR confirmed that the Ethics Commission approached Anderton, contradicting Albritton's public statement. In a sworn statement given on Feb. 9, 2019, Anderton said it was Ethics Commission lawyers who approached him, as first reported by APR in November of last year.
According to Anderton, in the fall of 2018, Propst Raulston approached him because "she had a case she wanted to present to the Jefferson County Grand Jury."
He further states, "I told Ms. Raulston that I would facilitate her appearance before the grand jury but that my office did not have the resources to support her case. I also told her that she would have to prosecute the case herself."
These and other aberrations came into sharper focus when Hart — the state's most famous prosecutor of his generation turned defense attorney — began diving into the particulars of the prosecution's case.
Glenn's defense argued from the start that procedural process was circumvented when Albritton and Propst Raulston took the complaint directly to a grand jury rather than the Ethics Commission as prescribed by the Legislature.
An ethics commissioner told APR privately that the commission was never informed about a complaint against the two men, nor was the investigation.
According to internal sources, actions taken by Albritton and Propst Raulston created turmoil at the commission and raised a question about who would prosecute the case on the state's behalf.
During the process, Albritton, Propst Raulston, and other attorneys for the commission asked the attorney general's office to take over the case; however, according to sources within the office, the AG turned them down after a review found "statutory problems" with how the case against Glenn and Phillips was handled.
In a motion to dismiss, the defense said, "In sum, the Ethics Commission Staff trampled Mr. Glenn's rights in obtaining the indictment without giving him his required notice and an opportunity to be heard as required by the Alabama Ethics Act, and then after indictment denied him notice as guaranteed by the Grand Jury Secrecy Act and failed to protect his presumption of innocence as required by the Rules of Professional Conduct."
While not explicitly noted in the motion to dismiss, the relationship between environmental group GASP and the prosecution was a subject that would have been heard in the hearing on selective and vindictive prosecution.
Immediately following Glenn and Phillips' indictment, GASP posted a celebratory tweet, even taking credit for the indictment.
Just so y'all know, Gasp made this possible. We were the ones whose presentation was shared by Glenn and Phillips. We paid for the exhibits in PACER so we could piece this story together. We did the leg work and the organizing. We need your support to keep doing it! https://t.co/5ubmIMciEQ

— GASP (@gaspgroup) November 13, 2018
Former GASP director Stacie Propst is the sister of Ethics Commission lawyer Propst Raulston who presented the case to the Jefferson County grand jury.
While many in the environmental community celebrated Glenn's indictment, the defense argued the prosecution took an illegal short cut to indict him, which denied Glenn due process and amounted to selective and vindictive prosecution.
Monday's plea agreement ended the two-year drama without further exposure as to what happened behind the scene. Phillips's case is still pending.