Opinion | We dare tilt at windmills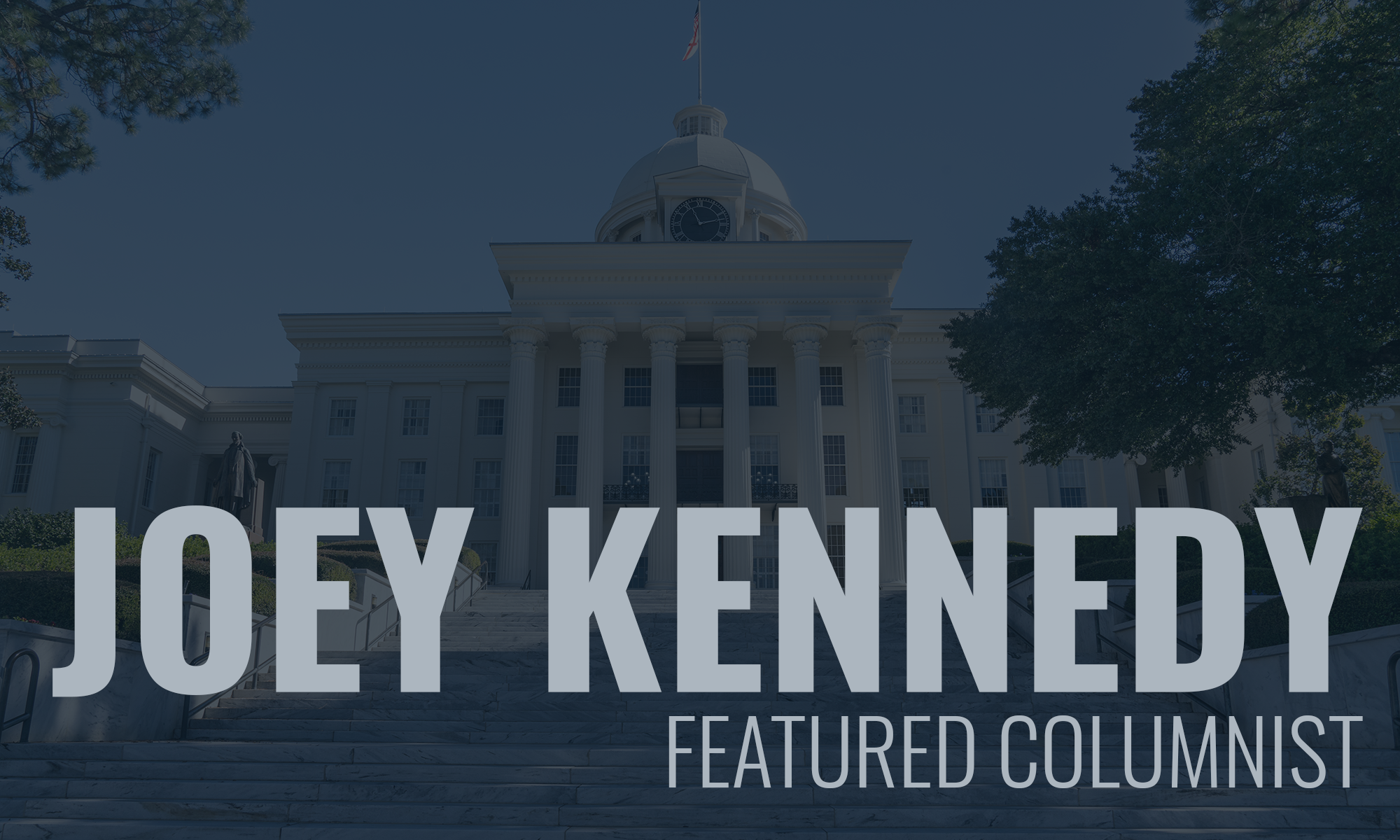 Alabama's state motto is "We Dare Defend Our Rights." You'll see it at practically every rest area welcoming visitors to our state. It's a lie, though.
I have my own twist on the motto: "We Dare Defend Our Wrongs." Because, indeed, that's what Alabama's history is all about – defending lost, ugly causes against the federal government, whether it be over race or immigration or mental health or child welfare or prisons or (you fill in the blank).
If there's the right side of history, we work awfully hard to be on history's wrong side. Federal rulings throughout the civil rights movement prove this. Our decrepit, racist, misogynistic 1901 state constitution illustrates this. Our Legislature's and courts' long record of discrimination against members of the LGBTQ+ community underscores this. Our xenophobic embrace just a few years ago of an anti-immigrant, unconstitutional law puts a spotlight on it.
The Legislature passes absurd laws that senators and representatives know will end up in the federal courts and, most likely, be overturned. It's happened no telling how many times. It'll happen again, no telling how many times.
Yet, we, as a state, never learn. We wear our religion (our misogyny, our xenophobia, our homophobia, our racism) on our sleeves; we love being out front nationally on terrible, idiotic proposals that make most every other state look at us like we're terrible, idiotic people.
Because, sometimes, too often, we are.
We have a whole list, multiple lists, of problems to deal with, from an education system that fails our schoolchildren daily, to large geographical gaps in health care access (in a state that has outstanding medical schools in Birmingham and Mobile). We could join most other states in expanding Medicaid to take some of the pressure off rural hospitals and health care facilities, but we don't dare. We do, however, Dare Defend Our Wrongs.
And it looks like we're going to do it again – intentionally, knowingly, ignorantly.
State Rep. Terri Collins, R-Decatur, is sponsoring the House bill that criminalizes abortion. Collins' bill would make it a Class A felony for a doctor to perform an abortion. There is an exception for the life of the mother, but not for rape. A parallel bill is in the Senate, sponsored by Sen. Rich Wingo, R-Tuscaloosa. The House bill is HB 314 and the Senate bill is SB 211.
If either bill passes and is signed by Gov. Kay Ivey, abortion will be outlawed in a state that already has a high infant death rate, high teen birth rate, high numbers of unintended pregnancies, and a whole host of other problems.
Collins and Wingo know their bill, if it passes, will be challenged in the federal courts. And, it will likely lose at every level. Yes, even at the newly packed U.S. Supreme Court. See, justices will say almost anything to get on the court, but once on, they are there for life. Already Chief Justice John Roberts is showing unpredicted (and welcomed) independence in several decisions.
It wouldn't be surprising if the Supreme Court simply refused to take the case as it winds its way unsuccessfully through the lower courts. And it will wind its way unsuccessfully.
Alabama can't simply sit back and let Georgia's unconstitutional fetal heartbeat bill make its way through the federal courts to see what happens. No, instead of letting Georgia foot the bill for the doomed desire to see Roe v. Wade overturned, we're going to throw in our scarce tax dollars as well, for our own doomed bill that – seriously – will make physicians who do what's in the best interest of their patients criminals.
True, if such a bill becomes law, doctors and physician-level researchers will have second thoughts about practicing in Alabama. And don't forget, we have two medical schools – and an internationally known and respected medical research university in Birmingham – to think about.
Do you believe UAB will face hurdles in recruiting doctors and researchers to a state that criminalizes an accepted medical procedure? Yes. Absolutely.
The hypocrisy of the Republicans, though, never ends. They fight mightily with yours and my tax dollars to end abortion, but do so little to help the children who are already here. Year in and year out, we're one of the lowest ranked states in the annual Kids Count study and survey.
Clearly, making sure the working poor parents have decent, affordable child day care or access to health care isn't nearly as sexy as making doctors felons for fulfilling their Hippocratic Oath.
Look, few people are "in favor" of abortion. Just like nobody is out there campaigning for amputation of the leg below the hip. But these are sometimes necessary medical procedures.
We need to let women, with their doctors (and God), decide what procedures and care they need to ensure their physical and mental well-being, not a state legislature or a congress.
Here in Alabama, though, we're going to take any awful lost cause as far as we can. And taxpayers will foot the bill, no matter how high that bill may be.
We Dare Defend Our Wrongs? Of course, we do. And we will.
Perhaps better, though, is: We Dare Tilt at Windmills.
Joey Kennedy, a Pulitzer Prize winner, writes a column every week for Alabama Political Reporter. Email: [email protected]
Opinion | That climate change hoax is killing us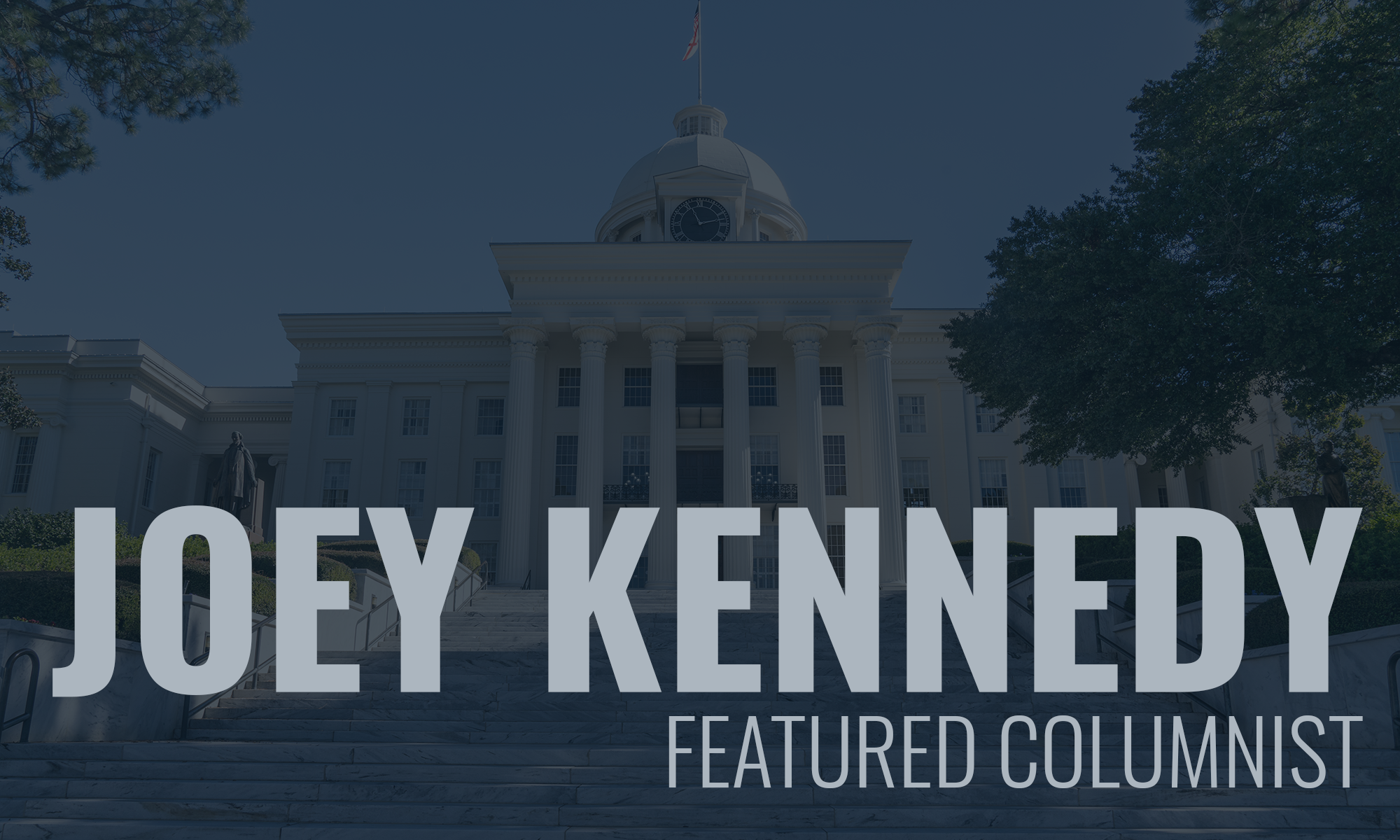 I grew up with hurricanes. For my first 11 years, my parents and I lived on the Texas Gulf Coast, near Beaumont. My father was transferred by the company he worked for, Texas Gulf Sulfur, to deep South Louisiana in 1967. We lived in Houma, in Terrebonne Parish, but Dad worked near Larose, in Lafourche Parish.
Hurricanes were regular events in Southeastern Texas and South Louisiana. Still are, but in much more frequent numbers. And Alabama gets clobbered every so often, most recently yesterday and today. Sally made landfall near Gulf Shores, and you can be assured the damage will be extensive, especially from flooding.
Flooding was a big factor in Texas hurricanes too, when I lived there. Hurricane Carla, in 1961, devastated High Island, not far from our home. Flooding was widespread. Carla was a Category 4 storm. But notably, that September, Carla was only the third named storm of the hurricane season.
This year, we're running out of names. Striking Alabama this week, only a few days after Carla struck Southeastern Texas in 1961, Sally is toward the end of the hurricane alphabet. The National Hurricane Center and World Meteorological Organization are literally running out of names for storms this year.
Earlier this week, and maybe still, there were five named storms in the Atlantic. This is only the second time on record that five named storms are in the Atlantic at the same time. And they're using up the Alphabet. The first time this happened was 1971, at a time when humans were first becoming aware of climate warming.
Little do we know, that before Sally decided to squat on Alabama, Hurricane Paulette made landfall in Bermuda on early Monday morning. There are so many hurricanes around, we can't even keep up with them.
They're like Republican scandals.
Probably more than any other indicator, hurricanes tell the story of climate change, the very real climate change that Donald Trump and many Republicans deny or call a hoax.
Like the COVID-19 Pandemic. Like so many events that Trump and Trump Republicans can't (or won't) believe. Like the corruption that permeates the Trump administration. Like the wildfires destroying the far West Coast states.
That's not climate change, claims Trump. It's because California won't sweep the forests. I call BS. Even on California being responsible for sweeping. Most of the forestland in California is federal land. Most of the burning areas are on or near federal trees. Yet, the state of California spends more money on forest management than the federal government, which owns most of the land. That's the truth. No hoax.
Trump should order secret federal teams of ICE forest sweepers to do their jobs.
The hoax from Republicans and the Trump administration is that crazy antifa hit squads are invading the West Coast to reign terror on the populations there. National security experts continue to assert that white supremacists and nationalists are the most dangerous domestic terror threat. But Trump defends those radicals – "they are very fine people" — because they hold up some mysterious white heritage above all others. If Trump is anything, he's the whitest Angry White Man ever.
Climate change is real. The coronavirus pandemic exists. White nationalists are the most serious domestic terror threat in this country.
Black lives do matter.
Yet, once again and often, Trump shows the orange-hued emperor has no clothes. As Stormy Daniels has previously said, that is not a good look.