Opinion | We dare tilt at windmills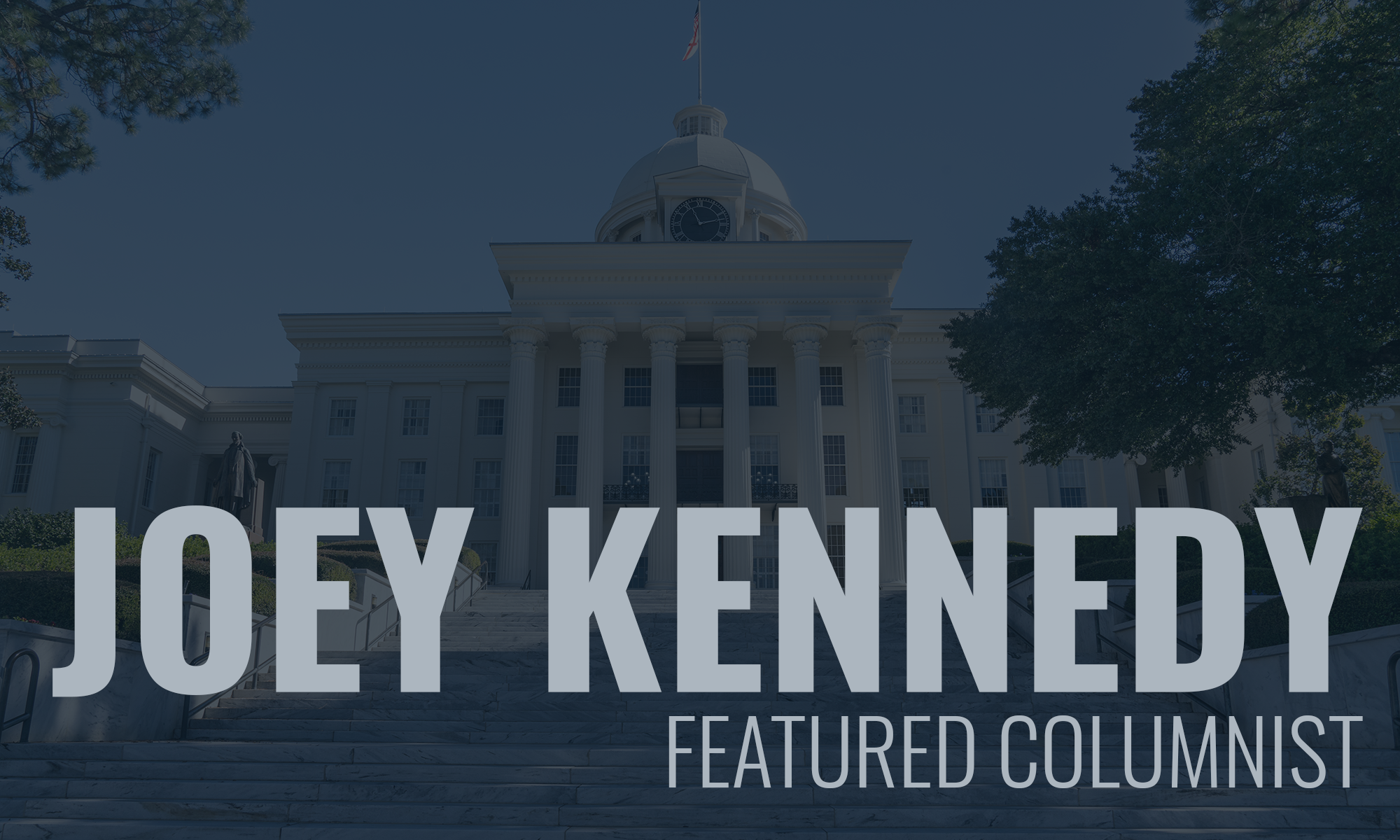 Alabama's state motto is "We Dare Defend Our Rights." You'll see it at practically every rest area welcoming visitors to our state. It's a lie, though.
I have my own twist on the motto: "We Dare Defend Our Wrongs." Because, indeed, that's what Alabama's history is all about – defending lost, ugly causes against the federal government, whether it be over race or immigration or mental health or child welfare or prisons or (you fill in the blank).
If there's the right side of history, we work awfully hard to be on history's wrong side. Federal rulings throughout the civil rights movement prove this. Our decrepit, racist, misogynistic 1901 state constitution illustrates this. Our Legislature's and courts' long record of discrimination against members of the LGBTQ+ community underscores this. Our xenophobic embrace just a few years ago of an anti-immigrant, unconstitutional law puts a spotlight on it.
The Legislature passes absurd laws that senators and representatives know will end up in the federal courts and, most likely, be overturned. It's happened no telling how many times. It'll happen again, no telling how many times.
Yet, we, as a state, never learn. We wear our religion (our misogyny, our xenophobia, our homophobia, our racism) on our sleeves; we love being out front nationally on terrible, idiotic proposals that make most every other state look at us like we're terrible, idiotic people.
Because, sometimes, too often, we are.
We have a whole list, multiple lists, of problems to deal with, from an education system that fails our schoolchildren daily, to large geographical gaps in health care access (in a state that has outstanding medical schools in Birmingham and Mobile). We could join most other states in expanding Medicaid to take some of the pressure off rural hospitals and health care facilities, but we don't dare. We do, however, Dare Defend Our Wrongs.
And it looks like we're going to do it again – intentionally, knowingly, ignorantly.
State Rep. Terri Collins, R-Decatur, is sponsoring the House bill that criminalizes abortion. Collins' bill would make it a Class A felony for a doctor to perform an abortion. There is an exception for the life of the mother, but not for rape. A parallel bill is in the Senate, sponsored by Sen. Rich Wingo, R-Tuscaloosa. The House bill is HB 314 and the Senate bill is SB 211.
If either bill passes and is signed by Gov. Kay Ivey, abortion will be outlawed in a state that already has a high infant death rate, high teen birth rate, high numbers of unintended pregnancies, and a whole host of other problems.
Collins and Wingo know their bill, if it passes, will be challenged in the federal courts. And, it will likely lose at every level. Yes, even at the newly packed U.S. Supreme Court. See, justices will say almost anything to get on the court, but once on, they are there for life. Already Chief Justice John Roberts is showing unpredicted (and welcomed) independence in several decisions.
It wouldn't be surprising if the Supreme Court simply refused to take the case as it winds its way unsuccessfully through the lower courts. And it will wind its way unsuccessfully.
Alabama can't simply sit back and let Georgia's unconstitutional fetal heartbeat bill make its way through the federal courts to see what happens. No, instead of letting Georgia foot the bill for the doomed desire to see Roe v. Wade overturned, we're going to throw in our scarce tax dollars as well, for our own doomed bill that – seriously – will make physicians who do what's in the best interest of their patients criminals.
True, if such a bill becomes law, doctors and physician-level researchers will have second thoughts about practicing in Alabama. And don't forget, we have two medical schools – and an internationally known and respected medical research university in Birmingham – to think about.
Do you believe UAB will face hurdles in recruiting doctors and researchers to a state that criminalizes an accepted medical procedure? Yes. Absolutely.
The hypocrisy of the Republicans, though, never ends. They fight mightily with yours and my tax dollars to end abortion, but do so little to help the children who are already here. Year in and year out, we're one of the lowest ranked states in the annual Kids Count study and survey.
Clearly, making sure the working poor parents have decent, affordable child day care or access to health care isn't nearly as sexy as making doctors felons for fulfilling their Hippocratic Oath.
Look, few people are "in favor" of abortion. Just like nobody is out there campaigning for amputation of the leg below the hip. But these are sometimes necessary medical procedures.
We need to let women, with their doctors (and God), decide what procedures and care they need to ensure their physical and mental well-being, not a state legislature or a congress.
Here in Alabama, though, we're going to take any awful lost cause as far as we can. And taxpayers will foot the bill, no matter how high that bill may be.
We Dare Defend Our Wrongs? Of course, we do. And we will.
Perhaps better, though, is: We Dare Tilt at Windmills.
Joey Kennedy, a Pulitzer Prize winner, writes a column every week for Alabama Political Reporter. Email: [email protected]
Print this piece
Opinion | With liberty and justice for all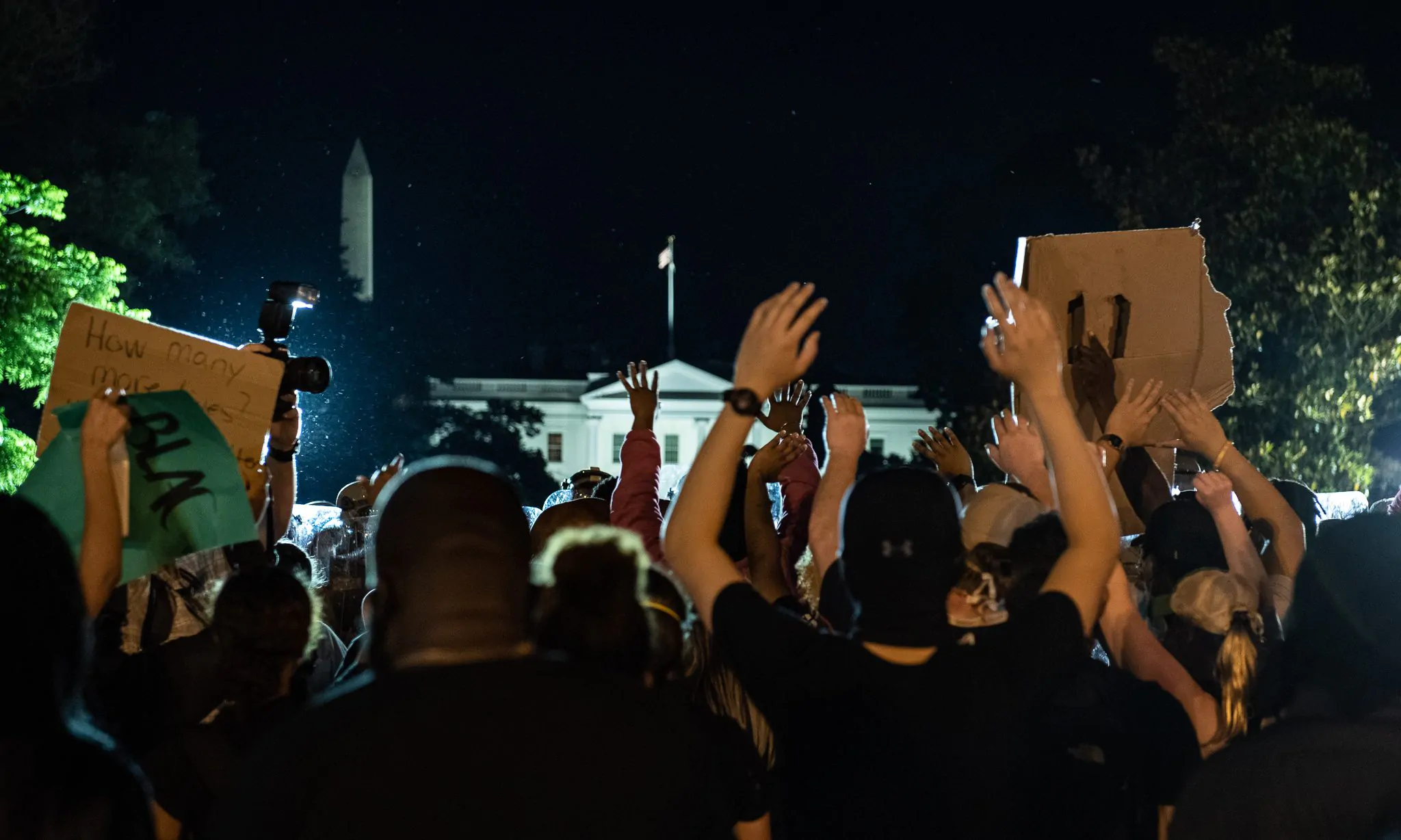 As peaceful protests over the last week have been marred by violence and looting, the nation should be asking what kind of country we are and what we are to become?
Are we to be the shining city on a hill or a lord of the flies kingdom of warring factions?
Most of the protesters who have taken to the streets across the nation are only asking for those things promised in The Declaration of Independence and quoted in the nation's Pledge of Allegiance.
They want the promise of "all men are created equal," with "liberty and justice for all," to be fulfilled.
Amidst the chaos, we hear calls for "law and order" and chants of "No justice, no peace."
A nation can have law and order without justice, but when justice is denied or meted out unequally, people will only remain silent or peaceful for so long.
Law, justice, and peace should flow from the same fountain but rarely ever do in equal measure.
Dr. Martin Luther King, Jr., and Gandhi before him, showed the world the power of nonviolent resistance. From the Salt March, which took place from March to April 1930, in India, to the Selma-to-Montgomery March in 1965, a small band of individuals has shown that peaceful protests can overcome even institutional wrongs.
But laws passed in the 1960s, while changing what was legal, didn't answer inequities or alter everyone's hearts and minds.
Even today, the dog whistles of racism and bullhorns of hate compete against calls for change.
Only when bigotry is shown in bright relief against the suffering of a nation's citizens, do the powerful lose their stranglehold.
The murder of George Floyd is further evidence of a long-festering problem, and the ensuing rage is simply the manifestation of years of systematic mistreatment of black citizens. The laws may have changed in the 1960s, but the mindset of those who fought against that progress has been reborn.
As a nation, we cannot stand with a Bible in one hand and a club in the other and claim equal protection under the law.
Perhaps opening the Scriptures and letting the voice of Jesus speak, rather than holding his words as a prop, would be a good first step. Jesus said to love your neighbor as yourself, do unto others as you would have them do unto you. Are these not the values we should hold dear?
I do not condone violence or property destruction, but I do understand the grievances that lead to both. We, as a state, and nation, can't address the one without offering to answer the other.
President Trump's failed attorney general Jeff Sessions has appointed himself as the spokesman for law and order. In a recent press release, Sessions said, "All over the country we have seen the results of 'politically correct' and completely ineffective leadership."
Sessions blames, "Antifa, far-left radicals, and criminal thugs," and many agree with him.
During George Wallace's political rally at Madison Square Garden in 1968, he blamed anarchists, activists, militants, revolutionaries and communists for the nation's ills.
Wallace also said, "The Supreme Court of our country has hand-cuffed the police, and tonight if you walk out of this building and are knocked in the head, the person who knocks you in the head is out of jail before you get in the hospital, and on Monday morning, they'll try a policeman about it."
Today, Wallace, like Sessions, would say that political correctness was the problem, not a culture that targets certain citizens.
Wallace expressed his disdain for demonstrators who tried to block President Lyndon B. Johnson's limousine saying, "I tell you when November comes, the first time they lie down in front of my limousine, it'll be the last one they ever lay down in front of; their day is over."
On Facebook, some Alabamians have suggested protesters be shot in the head if they resist arrest. And so it goes that the ugliness of human nature stands ready to repeat the sins of the past over and over again.
In an Op-Ed, Alabama State University President Quinton T. Ross, Jr., invoked the past in a very different way.
"Our nonviolent stand proved successful in the past, and I believe it could be the catalyst for real and impactful change. Let peace be at the core of all of our actions," wrote Ross.
"While it seems as though remaining calm in the midst of a racist storm is a signal to be disrespected, disregarded and endangered, remember the lives that were lost to get us to this day. Remember the examples of those who were brutally beaten and rose up from that brutality to walk the halls of Congress, to become mayors, governors, state legislators and community leaders."
Our nation was born out of public defiance in the face of political oppression. Our nation was to be a port for those seeking hope and justice in a world of tyrants.
President Ronald Reagan called the United States "the shining city upon a hill."
"In my mind, it was a tall, proud city built on rocks stronger than oceans, windswept, God-blessed, and teeming with people of all kinds living in harmony and peace," said Reagan in his 1989 Farewell Address to the Nation. He further said he saw the nation as, "A city with free ports that hummed with commerce and creativity. And if there had to be city walls, the walls had doors, and the doors were open to anyone with the will and the heart to get here."
Reagan saw a nation where everyone was allowed to live with peace and prosperity. A place where all were equal, deserved freedom and justice. Is that not what we all want, including the protesters?
America has always been a land of promise, and many times, promises are not kept.
But today, our nation may very well be at a turning point.
Will the moral imperative of fairness break over the dam's edge, or will some just add more sandbags to the top?
Will we decide liberty and justice for all are more than words we repeat by rote, and that everyone deserves the promise of America?
That is the question before us, and now what we choose will show who we are and what we will become.
Print this piece