Tuscaloosa concedes right of way around West Alabama Women's Center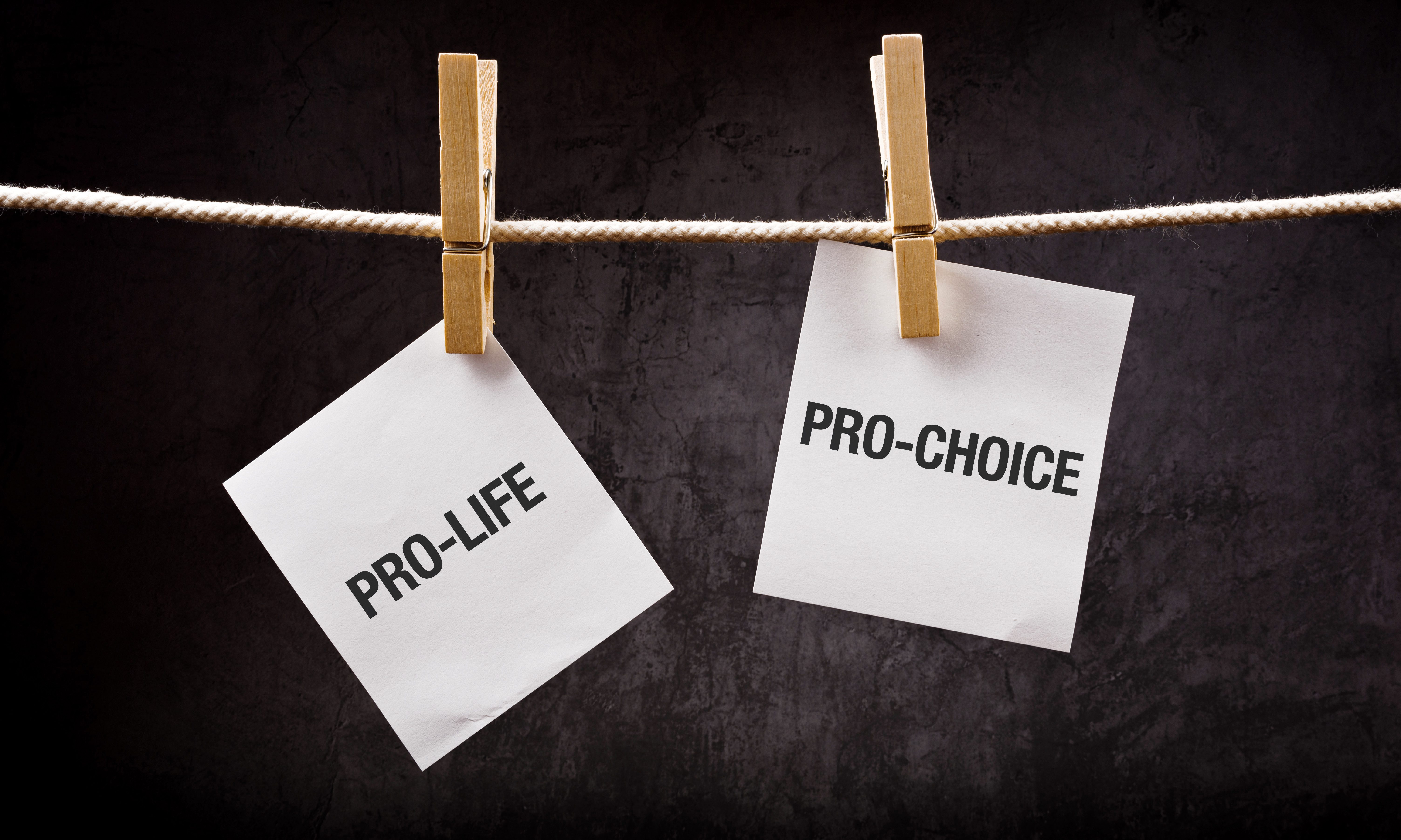 Efforts by the city of Tuscaloosa to stifle protests around the city's one abortion clinic were withdrawn after meeting with attorneys from the Thomas More Society.
The city of Tuscaloosa had demanded that protesting outside of the abortion clinic requires permits for constitutionally protected activities.
Members of Prolife Tuscaloosa were told recently they would now need a permit to engage in their protests. When they showed up on the public sidewalk without a permit, police officers appeared and threatened them with arrest if they didn't leave.
Thomas More Society attorneys Martin Cannon and Sam McLure then met with city officials and secured three significant reversals of the new policies.
The city had announced that a permit would be required for any individual to stand and counsel on the public right of way near the abortion clinic, but after meeting with Thomas More Society attorneys, the city abandoned this requirement.
The city said its permit requirement was because the public property in question was dedicated to parking and that cars had priority over the protesters. But after meeting with Thomas More Society attorneys, the city installed a permanent steel barrier to exclude the cars.
After abandoning its permit requirement, the city announced that a group on either side of the issue could voluntarily obtain a one-week permit for sidewalk advocacy at the site and exclude other groups during that week. After meeting with Thomas More Society attorneys, the city abandoned that demand, as well.
Cannon insisted the city was wrong to deny anti-abortion advocates their constitutional rights to be present and speak while on a public right of way for lack of a permit no matter what the city said.
"Those speaking out against abortion must have the same access to the public right of way as those promoting it," Cannon said. "Overt interference with a lawful assembly is illegal. The public, peaceful assembly of individuals or small groups at the site doesn't rise to a level supporting a permit requirement. It is the root of American democracy to protect this right to an open public forum.
"Because of the prompt and forceful involvement of Thomas More attorneys, the city of Tuscaloosa realized it cannot make pro-life advocates jump through hoops to exercise their constitutionally protected rights. Over 100 children are aborted weekly at West Alabama Women's Center — more than are born alive in Tuscaloosa County during that same period. If the members of Prolife Tuscaloosa want to educate consumers about that and pray for it to stop – they have the right to do so, and the Thomas More Society is here to defend them."
State Rep. Rich Wingo, R-Tuscaloosa, said more than 4,500 abortions were performed last year at that clinic in Tuscaloosa.
In last November, about 60 percent of Alabama voters voted in favor of outlawing abortion in the state. The amendment, however, cannot be enforced unless the U.S. Supreme Court overturns Roe v. Wade decision or is overturned by the passage of an amendment to the U.S. Constitution.
The Thomas More Society is a national not-for-profit law firm. They say they are dedicated to restoring respect in law for life, family and religious liberty. Headquartered in Chicago and Omaha, the Thomas More Society provides pro bono legal services from local trial courts all the way up to the United States Supreme Court.
Sewell votes in favor of $1.5 trillion infrastructure plan
U.S. Rep. Terri Sewell, D-Alabama, on Wednesday voted in favor of H.R. 2, the Moving Forward Act, a $1.5 trillion plan to rebuild American infrastructure.
"Our country is in serious need of bold and comprehensive infrastructure reform," Sewell said. "This was true before the coronavirus pandemic and it has become increasingly urgent as we continue to grapple with the ongoing healthcare and economic crises resulting from the pandemic."
"As a member of the Rural Broadband Task Force and a representative of a district that lacks adequate and comprehensive internet access, I am pleased that H.R.2 includes our bill the Accessible, Affordable Internet for All Act, comprehensive legislation which invests$100 billion for high-speed broadband infrastructure in underserved communities," said Sewell. "This investment will go a long way toward helping people across my district have access to the high-speed, affordable internet services that are necessary in today's economy. Additionally, the bill's $40 billion investment in new wastewater infrastructure will be transformative for countless residents of Alabama's 7th District who lack access to affordable and efficient wastewater services. If we fail to make these investments now, our Nation's aging infrastructure will continue to collapse and millions of Americans will be left out of our hopeful economic recovery."
As a member of the House Rural Broadband Task Force, Sewell co-led introduction of H.R. 7302, the Accessible, Affordable Internet for All Act, which invests $100 billion to build high-speed broadband in unserved and underserved communities and ensures that internet service will be affordable. H.R. 7302 provided the framework for the broadband provisions in H.R. 2.
Two of Rep. Sewell's bills are included as key provisions in H.R. 2. H.R. 1680, New Markets Tax Credit Extension Act of 2019 is designed to spur private investment in low-income rural communities and urban neighborhoods by providing tax credits for private investments made in underserved communities. H.R. 3967, the Municipal Bond Market Support Act of 2019, would help local governments, non-profits, schools, hospitals, universities and other entities reduce costs associated with infrastructure and development projects.
Sewell also co-led three amendments to H.R. 2 that passed this week. These amendments would expand the role of Historically Black Colleges and Universities in DOT research, support HBCU infrastructure development, and create a carbon capture, utilization, and storage technology commercialization program and direct an air capture technology program within the Department of Energy.
Sewell's office said that in light of the pandemic and as schools consider how best to provide resources to students remotely, H.R.2 will provide critical access to both students and teleworkers across Alabama's 7th Congressional District.
H.R. 2 would invest more than $1.5 trillion in roads, bridges, transit systems, schools, housing, broadband access and other essential infrastructure.
H.R. 2 now goes to the Senate, where Senate Republicans are likely to make a number of changes to the legislation. The Senate's 60 votes to end a filibuster rule; however means that any infrastructure bill will have to have bipartisan support to pass the Senate.
Sewell is a member of the House leadership and is in her fifth term representing Alabama's 7th Congressional District. Sewell had no primary challenger and no Republican is running against her in the Nov. 3 general election.