PCI tribe admits state played into their hands, still calls Alabama 'their deadliest enemies'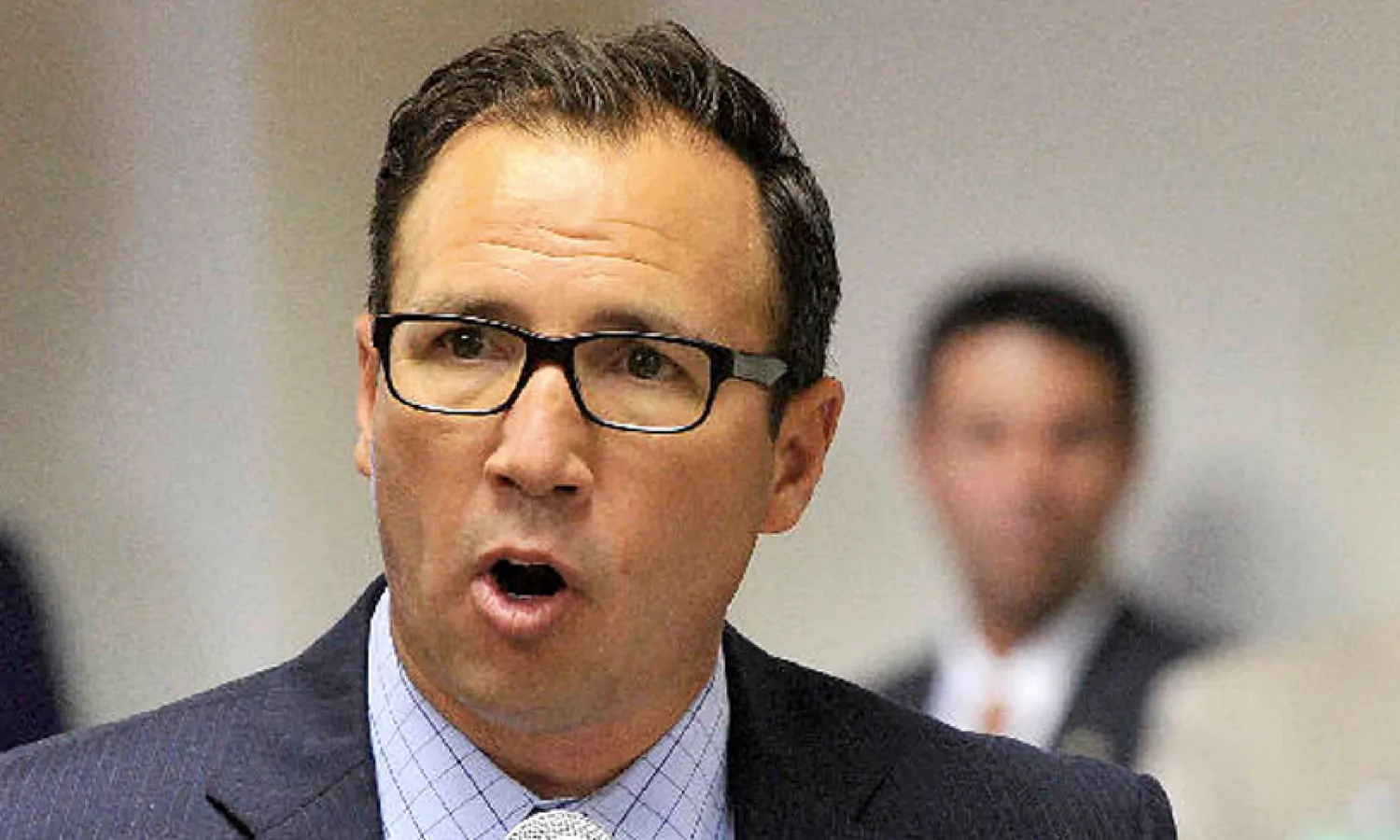 Former Poarch Creek Band of Indians' attorney general in the fall of 2016 bragged to the magazine "Indian Gaming Lawyer" that the state of Alabama played into the tribe's hands giving the Indians a de facto monopoly of gaming in the state.
Last summer, PCI tribal chief Stephanie Bryan wrote the Bureau of Indian Affairs informing it that the tribe intends to petition to move thousands of acres of non-tribal lands into trust.
Former Gov. Bob Riley's "bingo wars" enriched PCI beyond anything imaginable for the nascent band of under 4,000 members.
In the years following the bingo wars, PCI parlayed their gambling operations into an empire far beyond its three casinos in Alabama. PCI currently owns a media company, convenience stores, condominiums in Florida, over 12 miles of riverfront property, a helicopter maintenance company, a resort/theme park,  farming interest and a trucking company — all which compete with Alabama business. All of these PCI-owned entities operate without paying taxes to the state.
A lottery bill proposed by Senate President Pro Tempore Del Marsh, R-Anniston, and Sen. Greg Albritton, R-Atmore, whether voted up or down will ensure PCI continues to expand its tax-free empire exponentially.
Former PCI attorney general and current outside counsel Venus Price, in 2016, wrote in "Indian Gaming Lawyer" about how the state unwittingly ensured the tribe's success.
"The State then began to shutter commercial gaming operations throughout the State and threatened the Tribe's operations, even though the State has absolutely no jurisdiction over the Tribe's trust lands or its ability to conduct Class II gaming under IGRA," Prince wrote. "Little did the State know that it was playing into the Tribe's hands by essentially providing the Tribe with a de facto monopoly of gaming within the State."
Before Donald Trump became president of the United States, he warned the U.S. Congress about the unfair advantage lawmakers afforded Indians tribes over private business owners.
Trump railed against not only the tax-exempt status tribes enjoyed but also the fact that Indian gambling interests were unregulated, leaving players and states to wonder if tribal games were rigged.
Trump warned against it in 1993, now it's coming home to Alabama
The Poarch Creeks operate under a veil of secrecy about the tribe's finances and how much money the tribe makes off Alabama citizens from gaming at its three Alabama casinos.
But the tribe's vast holdings shed some light on their wealth. PCI generates enough untaxed revenue in Alabama to purchase/build/own: casinos in Florida, Mississippi, Nevada, Pennsylvania (acquired for $1.3 billion), Aruba and Curacao. The tribe also owns a machine and fabrication plant for the Department of Defense and at least four hotels, not including the ones at casinos.
None of PCI's holdings return money to the state.
As recently as last summer in a letter to the Bureau of Indian Affairs, PCI informed BIA that the tribe intends to petition to move into trust 16,000 acres of non-tribal lands, which means activities on the property are not subject to state laws and are tax exempt.
PCI's current casinos and other business interests operate on less than 400 acres.
For years, PCI has been quietly buying up land around Alabama. This stealth move would carve out more tribal lands from state taxes, state laws and state courts. This would also allow the tribe to add additional gaming locations around the state without any vote of Alabama citizens.
In a brief to the United States Supreme Court in October 2017, the Poarch Band of Creek Indians refer to the State of Alabama as one of "their deadliest enemies."
The Poarch Band also argued that "Any limitation on a tribe's immunity, including the dramatic and unprecedented limitation invented by the Alabama Supreme Court, is, therefore, an affront to the tribal sovereignty." (emphasis added)
In that case, PCI argued to the United States Supreme Court that the tribe should be protected by sovereign immunity when one of the tribe's employees was driving a tribal vehicle down an off-reservation highway about 15 minutes north of the casino, hit a guardrail while driving on a bridge, crossed into oncoming traffic and collided head on with an approaching car.
The tribal employee had been reported to management on six previous occasions for smelling of alcohol at work. Nearly two hours after the accident, the tribal employee had a blood alcohol level of 0.293.
The accident did not occur on tribal land, did not involve tribal members and happened 15 minutes away from the casino. One of the victims received life-threatening injuries and has been left disabled.
The state of Alabama has no authority or power on PCI land. In fact, the Poarch Creeks have fought numerous lawsuits against the state of Alabama to prevent the state from limiting their gaming activities, allowing lawsuits by non-tribal members, paying property taxes and exercising any oversight whatsoever.
Why senators like Marsh and Albritton continue to do PCI's bidding even after they called the state their deadliest enemies is a mystery.
The tribe admits the state was played, that they plan to expand their empire and will not pay taxes. It seems some have not only ignored Trump's warning but the one that PCI has stated about itself.
Pro-Growth Conference kicks off with Doug Jones, discussions on COVID impact and a living wage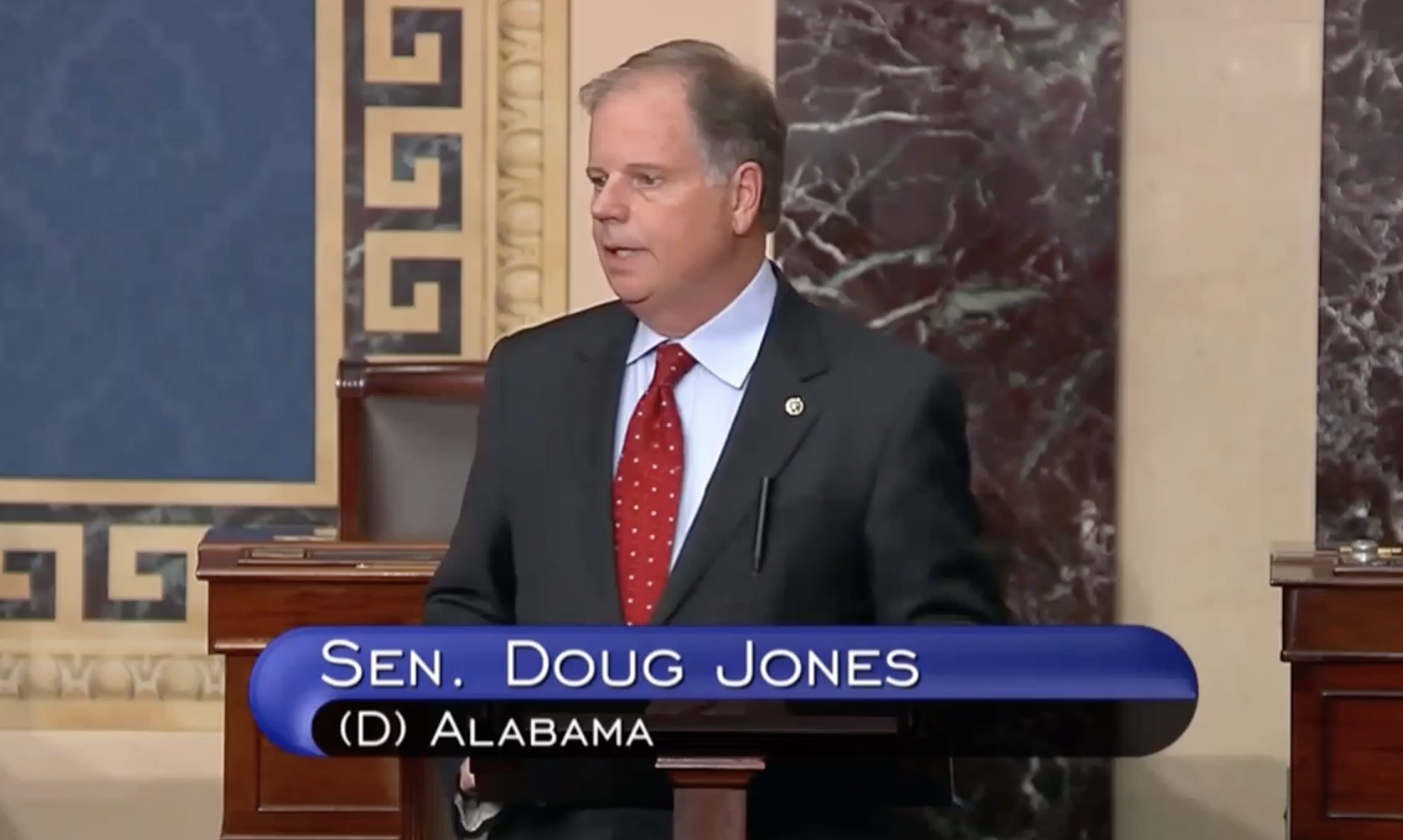 What happens if you just give impoverished citizens $500 per month — no strings attached? Good things, it turns out. The people use that income to buy food, medicine and basic necessities for life. They take a day off work if they're sick and actually get treatment. They quit a second, hourly-wage job that they are overqualified for and instead work towards obtaining a better, higher-paying primary job. 
These are things that the city of Stockton, California, has learned in its year-long living wage program.
The program, while limited in size — only 125 people — has proven to be a larger success than city officials had hoped, and it has opened their eyes to a new, more proactive style of governance, Stockton Mayor Michael Tubbs told Alabama elected officials. 
Tubbs was the featured speaker on Tuesday at the first day of the Pro-Growth Policy Conference, a three-day forum for Alabama elected leaders with guest speakers from around the country offering tips and best practices. 
The first day of the conference began with an opening talk from Sen. Doug Jones, who pressed the need for Medicaid expansion and how expansion has aided other red states. Jones also highlighted the need for broadband expansion and talked about a bill he has in the Senate that would create a broadband main office and dish out about $20 million in money for affordable access.
"Now (with COVID), we know how needed it really is," Jones said. "We see the homework gap that we have. We know there's a need for more telemedicine. My bill would consolidate in one office all of the monies for broadband … and provide affordable access."
Jones said the current COVID pandemic has highlighted just how badly we need better access to broadband in Alabama, and a major area of concern right now is healthcare. 
Highlighting that point, Brandon Garrett, the chief operating officer of the National Minority Quality Forum, and Dr. LaTasha Lee, the vice-president of social and clinical research, demonstrated the many ways in which inequality in health care and health care options is harming impoverished communities. 
A number of factors play into that inequality, but a lack of access to updated means of communication and tools is one of the biggest. 
"(Dr. Martin Luther King Jr.) said that, 'Of all the forms of inequality, injustice in health care is the most shocking and inhumane because it results in physical death,'" Lee said. "That's what we're seeing currently with COVID-19 and sickle cell disease. These two diseases are affecting the minority community and causing death, and they make a great argument that such health care disparities really are a social justice issue."
Correcting such issues was one of the goals of Stockton's living wage experiment. Now, Tubbs said, a working person can afford to stay home or get tested if they're feeling symptomatic, whereas before that person — scared of missing a paycheck or losing the job altogether — might come to work with the virus and infect an entire workplace. 
That alone, Tubbs said, has restored dignity to a number of residents. 
"This is not easy, especially with budgets the way they are," Tubbs said. "But I don't know how we continue to live with the status quo as it is.
"I think part of being a leader, as we are, is having the courage to do something about what we're seeing. We have to be able to do that."
The Pro-Growth Policy Conference will run both Wednesday and Thursday, 10 a.m. until 2 p.m. Wednesday's round of conferences will focus on state grants, economic development around the state and what the 2021 legislative session might look like. 
On Thursday, the event will wrap up with talks by the Equal Justice Initiative's Bryan Stevenson and Alabama Congresswoman Terri Sewell.