Opinion | Steve Marshall … fighting for ethics and the law?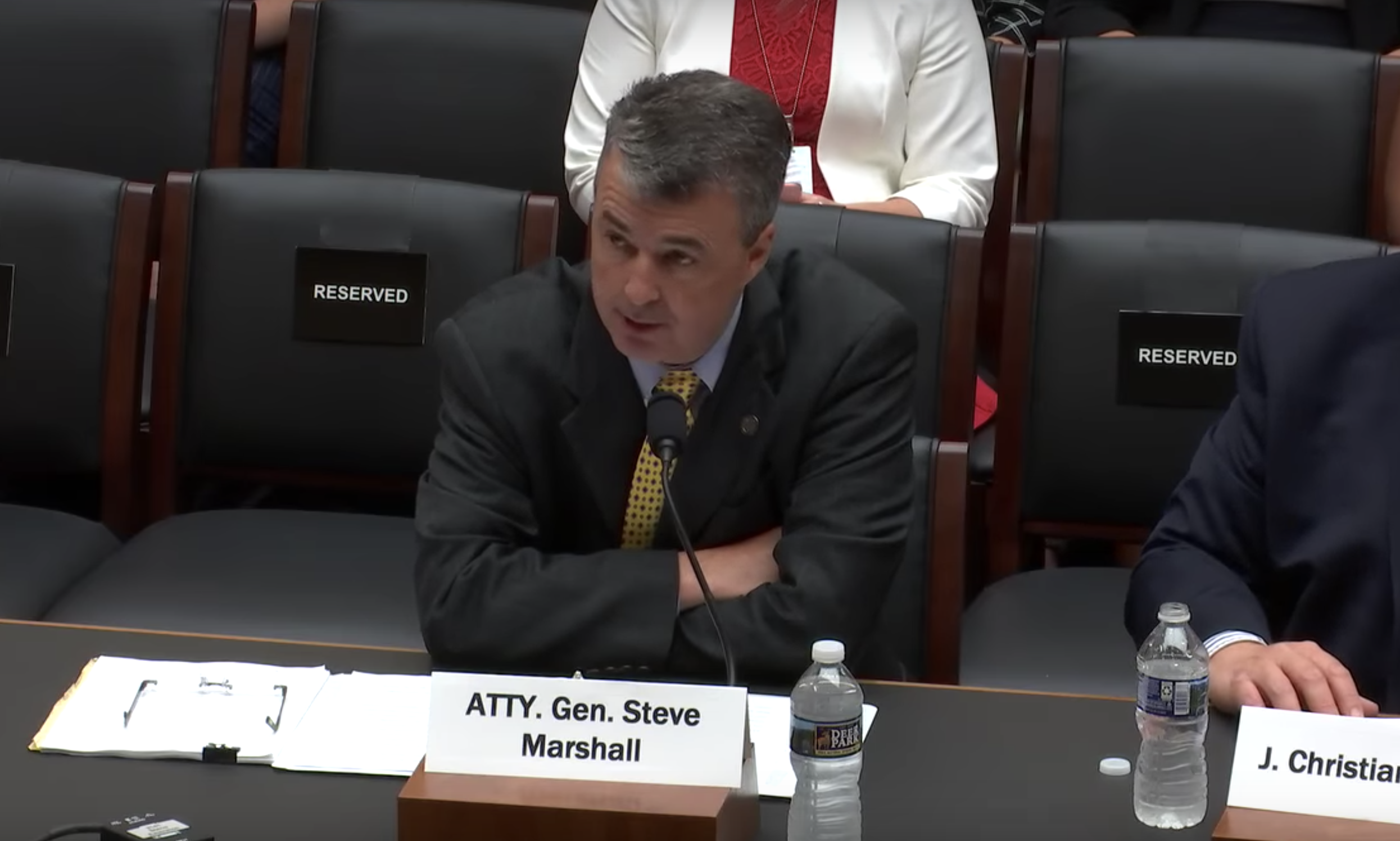 Give Steve Marshall a round of applause.
No, I mean it. Fair is fair, give the man his due — he's done his job as Attorney General of Alabama this week.
On Monday, Marshall's office filed a response to former House Speaker Mike Hubbard's Alabama Supreme Court appeal. And if you were concerned that the AG's office might mail it in to aid both Hubbard and some of Marshall's top donors — who were accused of bribing Hubbard — you were wrong.
The response, likely written by Clark Morris, the new head of special prosecutions at the AG's office, did not cut Hubbard any slack, made sound legal arguments and — maybe more importantly, given the ALSC's tendency to ignore the law and legal precedent — made good, common-sense arguments.  
This follows a bold comment from Marshall's office last week in which the AG challenged top GOP lawmakers on their efforts to blow up the state's ethics laws. Marshall could have kept quiet about it, tried to work it behind the scenes, but instead, he took a stand … for ethics.
Look, I know what you're thinking, and yeah, I'm as surprised as you to be writing this. I have cut Marshall no slack since he began his quest to obtain the AG's office, and demonstrating a willingness to do anything, cut any corner, bend any law, accept any sketchy relationship to achieve it.
But fair is fair. The guy did his job.
Maybe just doing your job shouldn't warrant an entire column of praise. Actually, there's no maybe about it. It shouldn't.
But in this state, with elected goobers scurrying into every nefarious corner imaginable and everyone doing their dead-level best to avoid doing anything to stop anyone from stealing from the poor to pad the pockets of the rich, sometimes you have to make exceptions.
This is one of those times.
Because to be more fair, Marshall did go a bit above and beyond. He was facing serious heat to support the ethics reforms. Sources close to the situation told APR last week that Marshall was told his office stood to lose all of its state funding if he didn't support it.
That tactic has been tried before — back when the AG's office, then led by Luther Strange, was prosecuting Hubbard. It was a threat Hubbard's GOP lawmaker pals employed in a pathetic attempt to get Strange and then-prosecutor Matt Hart to back off.
It didn't work then and it apparently isn't working this time, either.
The statement issued by Marshall's office wasn't exactly fire and brimstone defiance, but it made it clear that the AG's office was firmly against the proposed changes.
Those changes would annihilate the ethics laws, reopening state government to a virtual free-for-all. Lobbyists could give unlimited gifts to lawmakers. There would be almost no one to investigate crooked politicians. And Alabama would become even more of a pay-to-play state.
Marshall made clear that those changes were no good, and they would hamper his office's ability to prosecute several matters before it now. One of those being the appeal of Hubbard, which GOP honchos are trying desperately to get overturned.
And they're using the same old tired arguments that we've heard a thousand times: Matt Hart was an overzealous prosecutor who abused the well-intentioned-but-unclear ethics laws that prevent a good man from making a living simply because he's an elected official.
Of course, that is complete and utter nonsense. And Marshall's office, in its response to Hubbard's appeal, said so in some of the plainest English you'll ever find in a filing from a state AG's office.
"Hubbard asserts that he was just trying to 'make a living as other citizens do,' Marshall wrote in a press release announcing Monday's filing. "But private citizens cannot earn a living through jobs that involve minimal work and training over scotch. They cannot collect hundreds of thousands of dollars for occasionally calling a legislator. They cannot email lobbyists and expect riches. In short, private citizens cannot use a 'public office … for private gain.'"
The filing also uses Hubbard's own words and the testimony of his friends and colleagues to prove, without a shadow of a doubt, that the former speaker knew full well that he was crossing ethical boundaries and violating the public's trust, but did so anyway because he was desperate to cash in on his power and position.
The filing from Marshall's office is convincing and it is damning. And it's surprising.
Of all the people to save ethics laws and that smidge of decency that we have left in our state government, I never dreamed it would be Steve Marshall. But it's nice to see the effort.
Print this piece
Opinion | Voter suppression is still a deciding factor in Alabama elections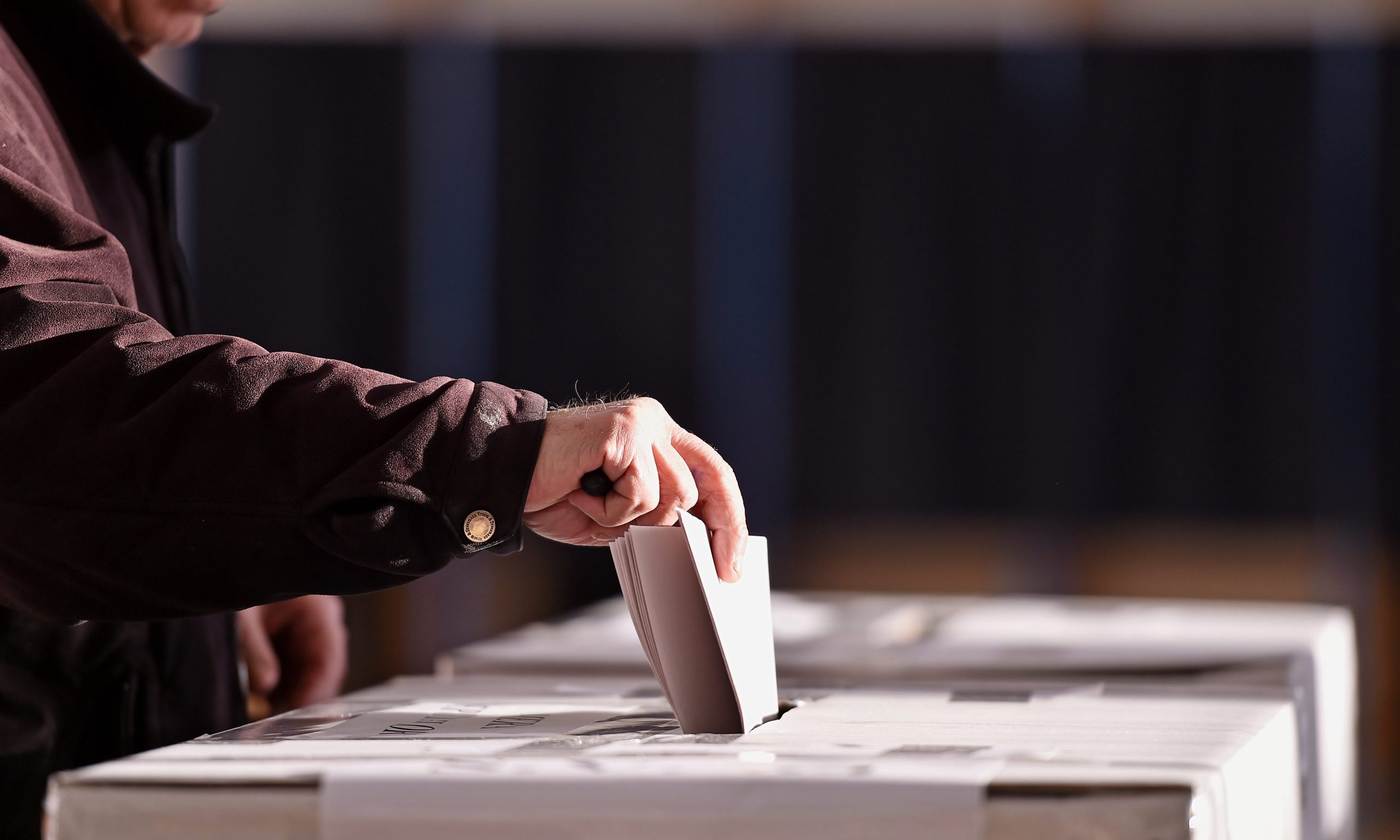 John Merrill is going to write me a snarky letter, and that's OK. 
I'm going to write a snarky column about Alabama's voter suppression — and Merrill's role in it — and I don't write these things expecting everyone to agree. I write them so at least a few people will at least consider that the way things are in this state aren't the way they have to be. 
And nowhere is that more true than with Alabama's access to the ballot box. 
Now, before Merrill and the other rightwing hacks start banging out replies, let's get a few things straight. Because while all of them will be entitled to their own opinions, they won't be entitled to their own facts. 
A standard response from the right whenever these matters of ballot access pop up is to demand to know the identity of a single person who lacks the ability or necessary access to be able to vote. Name someone, Merrill loves to say, and I'll go to their house and make sure … blah, blah, blah. 
But this is not the point, and they know it. 
As the Southern Poverty Law Center points out in a new report, what Alabama lawmakers have done is to place speed bumps between voters and the ballot in the hopes that with enough speed bumps they can discourage certain targeted groups from voting. 
That's the point of Alabama's voter ID law. And it's not hard to prove. 
Correspondence between lawmakers in North Carolina — which has ID laws that Alabama lawmakers essentially copied — laid bare just how targeted and intentionally suppressive the ID law was in that state. A federal judge wrote that it targeted black voters with "surgical precision." 
The same thing is happening here. Because the same laws are being used here. 
ID laws largely target poor, minority communities and young people, and they establish a barrier between those would-be voters and the polls. They also do absolutely zero to prevent fraud in this state. 
It doesn't matter how many roving caravans Merrill and his staff set up to get IDs to people. The fact remains that thousands of people are being forced to take an extra step, and/or pay extra money, to cast a legal vote. 
Under our old system, which allowed dozens of different forms to establish a voter's ID, we had zero issues. In fact, in the last 30 years, there has been one instance in which a voter's identity was stolen and an illegal ballot cast. And that one instance was caught and prosecuted. 
Whenever a solution to a problem that doesn't exist is implemented into law, you can bet that the goal wasn't to actually solve a problem. It was to create one for someone else. 
Alabama doesn't stop there. 
In addition to a worthless ID law, we also don't offer same-day — or even same-week — voter registration. Instead, the deadline to register is 14 days prior to an election, which, in this cyber world where everything is handled by computers, is an eternity. 
It used to be just seven days. But after the Voting Rights Act was gutted a few years ago, Alabama lawmakers took the opportunity to target a handful of different groups. They got minority voters with the ID laws, and they took aim at young voters by toying with the registration laws. 
Young voters tend to procrastinate and tend to be driven by their peers. As the hype around an election grows, the more interested they become.
And since young people tend to vote for Democrats, well, I think you see how we got here. 
That's not all. 
There is also no automatic voter registration in Alabama, which makes no sense with the voter ID law in place. If you have the proper ID, why in the world couldn't you register online and go vote the same day? Why couldn't you fill out the registration form at the polling place? 
None of it makes any sense, unless, of course, your goal isn't to make the process of registering to vote as easy as possible, but is instead to deter certain groups of people from casting a ballot. 
To be clear, I don't necessarily blame Merrill for any of this, and you shouldn't either. As far as Republican secretaries of state go, he hasn't been that bad, and has on many occasions gone out of his way to offset the negative effects of these suppressive laws. 
That said, voting and ballot access is within the purview of the SOS's office, and as such, Merrill has a duty to speak up when unfair laws are passed and implemented. He has a duty to correct injustices in the state's voting processes, and he has a duty to inform the Legislature when laws they pass are having a negative effect. 
It doesn't matter the percentage of people that Merrill's office has registered to vote, or how many registrations he's managed from his caravan. 
The goal is fair elections. And Alabama's are far from it.
Print this piece