Byrne calls House Democrats' investigations "witch hunts"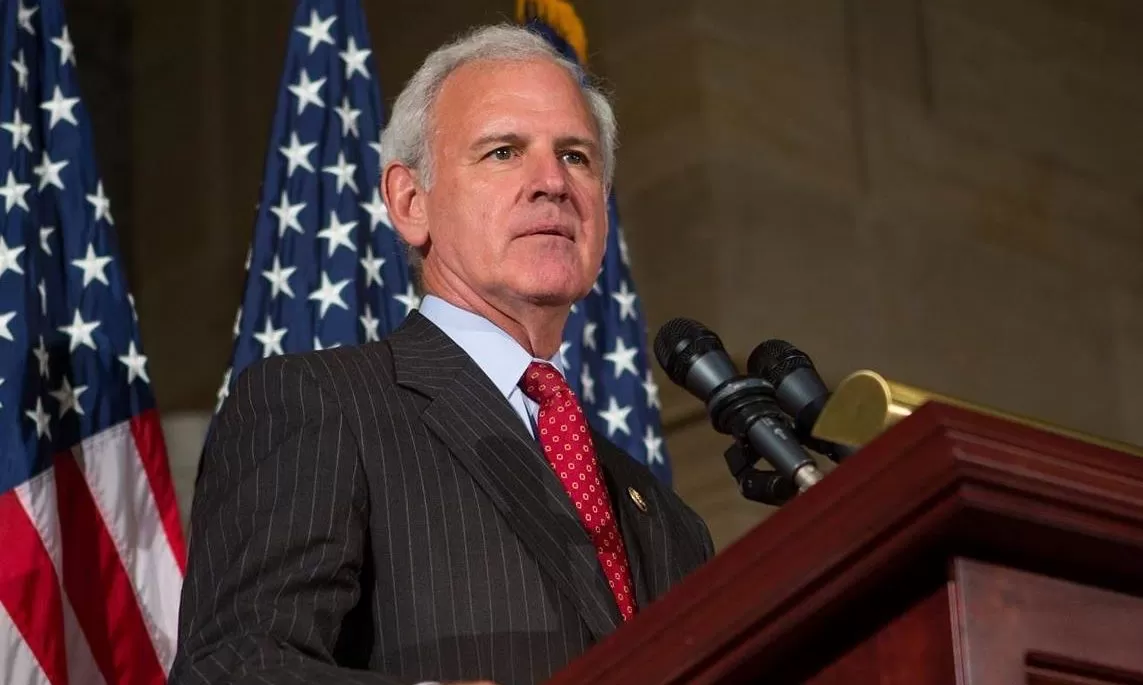 Congressman Bradley Byrne, R-Alabama, delivered a speech on the floor of the U.S. House of Representatives Tuesday expressing his view that partisan Congressional investigations into the personal and business dealings of President Donald Trump before taking office may run outside the scope prescribed by the Constitution.
"Last week, the chairman of the House Ways and Means Committee requested the IRS turn over years' worth of President Trump's personal and business tax returns," Byrne said. "These are returns that cover business decisions and dealings long before the president came to office."
"Similarly, the chairman of the Committee on Oversight and Reform has indicated that his committee will examine allegations regarding how the president valued real estate, among other business decisions, long before the president was elected," Byrne continued. "He has also indicated he may call members of the president's family to testify about these and other Trump Organization dealings. These actions are not only blatantly partisan but raise serious constitutional concerns."
"Our system is one of limited powers, of checks and balances," Byrne said. "The Congress is not a law enforcement agency. It is not a court of law. It is a legislative body. Beside me are the words of Chief Justice Earl Warren, someone I would say most on the other side hold in high esteem: 'There is no general authority to expose the private affairs of individuals without justification in terms of the functions of the Congress … Investigations conducted solely for the personal aggrandizement of the investigators or to punish those investigated are indefensible.'"
"As the Supreme Court has repeatedly affirmed, investigations conducted by this House must be related to, and be in furtherance of, a legitimate task of the Congress," Byrne said. "The Court has particularly warned that investigations of the private affairs of individuals are off limits without a clear connection to this body's constitutional functions. Rightly so. We are a nation of laws and of liberty. The president's political opponents tried and failed to make his tax returns and his business dealings an issue in the 2016 presidential election. The American people settled that issue at the ballot box."
"It is absolutely clear that the majority does not seek the president's tax returns, information about his business or to haul his family before Congress in an effort to pass new laws or for some other legislative purposes," Byrne said. "These investigations are a thinly veiled attempt to use the powers of this chamber to provide ammunition for the 2020 election. Mr. Speaker, each of us swears a duty to uphold the Constitution. Each of us has a responsibility to ensure that our actions conform within its boundaries and its principles. I urge the majority to remember that obligation and to reconsider this course."
"The investigatory power of this institution is absolutely critical to our function as a coequal and independent branch of government," Byrne continued on the floor. "Excesses by the body led to intervention by the Supreme Court and an over 40-year period where the right of the Congress to compel testimony was called into question. Again, in the 1950s, the court was forced to intervene to stop the excesses of the House Unamerican Activities Committee. Let's be clear, these so-called investigations set a dangerous precedent. The majority wants to use Congress to investigate the past personal and business dealings of an elected official and his family. This is yet another attempt to coerce and intimidate people with whom they disagree. This isn't legitimate. This is a witch hunt. And, it threatens to undermine legitimate investigations in the future."
"I ask the majority to think very hard about their constitutional obligations and what these partisan attacks against the president will mean for the future of this House," Byrne concluded. "It is your right to oppose the president at the ballot box, not to use the powers of this body to score political points. There is no legitimate purpose for this Congress to investigate the president or his family before he was elected to office."
According to Attorney General William Barr, the Robert Mueller-led special counsel investigation found no evidence that Trump nor his campaign colluded with Russian intelligence agencies during the 2016 election. Despite this, House Democrats continue a number of investigations into the president's finances, and many have said they want the Mueller report to be released in its entirety.
Byrne has announced he is a candidate for the U.S. Senate seat currently held by Doug Jones, D-Alabama.
Print this piece
Jones criticized for voting to limit Trump's war powers authority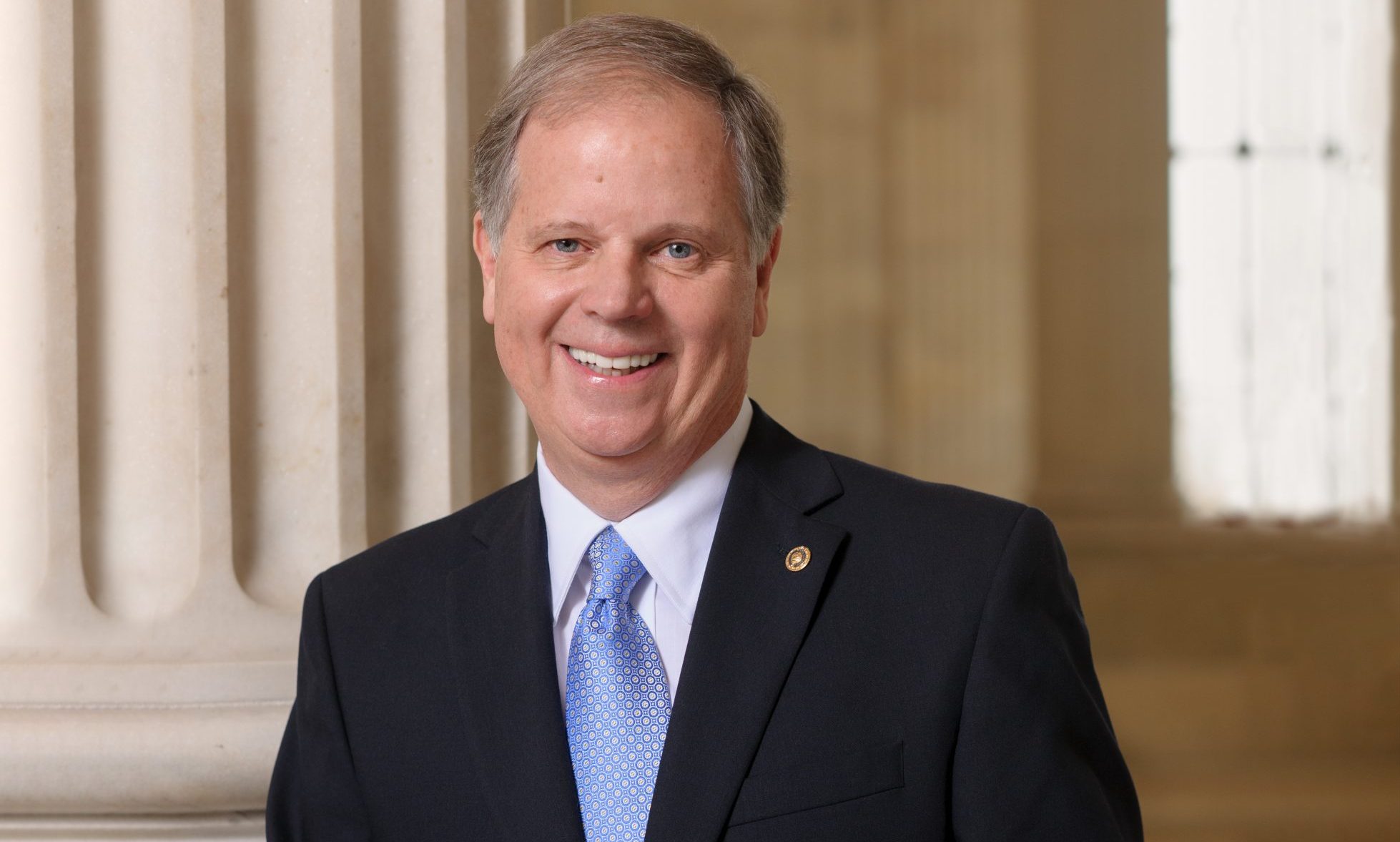 Thursday, U.S. Senator Doug Jones (D-Alabama) voted in favor of S.J.Res.68, a resolution which directs the removal of United States military from hostilities against the Islamic Republic of Iran that have not been authorized by Congress. Jones has been criticized by Republicans for voting to limit President Donald J. Trump's war powers on Iran.
"Before a President can lead us into war, he or she must first earn the support of the American people and also fulfill their solemn constitutional obligation to seek approval from Congress," Sen. Jones said in a statement. "While the President has the power to protect Americans in the case of an imminent attack, that authority does not extend to committing our service members to long-term hostilities unilaterally. This resolution sends a strong message that we will follow the Constitution and we will not send our troops into harm's way without the serious consideration and consent of the Congress."
Trump Victory National Finance Committee member Perry O. Hooper Jr. released a statement in response.
"Senator Jones once again turned his back on Alabama and voted as the leftwing Democrats commanded. He has no regard for the values, opinions or views of Alabamians," Hooper said. "He sees us as deplorables just like the elites of the Democratic party who have funded 80 percent of his doomed campaign for re-election.:
Hooper stated, "I whole heartily support the President who stated 'We are doing very well with Iran and this is not the time to show weakness… If my hands were tied, Iran would have a field day. Sends a very bad signal. The Democrats are only doing this as an attempt to embarrass the Republican Party.'"
"The Commander-in-chief must be free to work with his staff and his military leaders to conduct covert operations like the one that eliminated Iran's terrorist-in-chief General Soleimani," Hooper added. "You can't micromanage the war on terrorism. The Democrats in Congress are so filled with Trump Derangement Syndrome that no matter how much it would benefit our country and the world; they would never give Trump a "victory". If it came down to it, they would leak everything to the media no matter what the consequences."
Senator Jones is a cosponsor of the legislation and a member of the Senate Armed Services Committee. Eight moderate Republicans voted with the Democrats on the resolution.
Senator Jones has also been criticized by Republicans for his comments that he was "appalled" by Pres. Trump's actions following his acquittal on both Articles of Impeachment.
"Newsflash for Senator Doug Jones: Most Alabamians have been appalled by his actions his entire time in office," former Attorney General Jeff Sessions said. "It's about time we send Doug home, and replace him with someone who understands our values. Alabamians deserve a Senator they can be proud of again."
Sessions is a candidate for the Republican nomination for Jones' Senate seat.
The Republican primary will be on March 3.
Print this piece