Opinion | In Alabama, money is god
If you have ever participated in an organized cleanup effort of pretty much any piece of land anywhere in this country, you know one thing is true: plastic grocery bags are everywhere.
They're stuck in bushes, half buried, clinging to other trash, in trees, floating in every body of water, and clinging to every barbed-wire fence alongside any moderately busy road. And they never go away.
Which is why some cities have started to either ban the bags or to tax them in order to pay for their eventual cleanup.
But not in Alabama.
In Alabama, our lawmakers, concerned that someone somewhere in this state might start considering the environmental cost of our current behavior and want to do something proactive to stop it, are on the verge of banning a ban (or tax) on plastic bags.
Apparently, MAGA doesn't include the air, water or land of America.
If you're wondering how this could possibly be — how any group of people in a state that proclaims to cherish so deeply its outdoors and outdoor activities could thumb its nose at the very idea of limiting the trash that blemishes those areas we love — there is but one simple answer.
Money.
The answer is always money. It will always be money.
Money is why we are dead last in every single meaningful area of life — from health care to education to infrastructure.
It's why we have one of the highest rates of smoking. Alabama lawmakers were some of the last to believe the "scientific" studies that labeled smoking harmful. Mainly because Alabama lawmakers — and southern lawmakers in general — received more contributions from big tobacco companies.  
It's why we have one of the highest rates of obesity. Alabama lawmakers fought to keep restaurants from being forced to disclose calorie and other health-related information on their menus. Because the restaurant associations, fearing the loss of revenue to their clients if everyone knew that the fried chicken salad was 1,800 calories, dumped money into Alabama lawmakers' campaigns.
It's why we can't swim in some of our lakes. Why we can't eat the fish from our rivers. It's why other states send their hazardous waste — and their human waste — to this state to dump. And it's why we have coal ash ponds sitting within feet of waterways.
Money. Money. Money.
The two guys sponsoring the ban on plastic bag bans — Republicans Steve Livingston and Nathaniel Ledbetter — explained their reasoning. They talked about the costs to stores that use plastic bags (It's not less expensive to use plastic instead of paper) and they were worried about what this would do to their local businesses.
Neither Livingston nor Ledbetter discussed their donations from Koch Industries, one of the country's largest plastic bag manufacturers and one of the biggest funders of efforts to knock down plastic bag bans in states all over the country. But then, I don't guess they needed to.
Because … money.
You and me, we don't care about plastic bags. Our groceries carry fine in paper sacks or reusable bags. If every store in America replaced plastic with paper tomorrow, it wouldn't affect our lives in the least, from a practical standpoint. It would, however, make a hell of a difference in the amount of garbage that's collecting in landfills and along roadways.
But that doesn't matter.
Money matters.
And to be honest, I'm getting sick of the hypocrisy — sick of this bunch of Bible-thumping crooks (on both side of the aisle) selling out people and the environment left and right all while simultaneously pretending to be devout Christians so familiar with the word of God that they can justify their condemnation of other humans by reciting the most obscure passages.
Yet, despite all of that churchin' they never seem to land on the multiple passages — most of them highlighted in red — that warn against greed, the love of money, the indifference to human suffering. They somehow miss the instructions to care for the least of us, to take care of the children, to protect the earth.
Before you argue, might I present the evidence:
Our politicians have sold out sick children in Birmingham. They've excused away undrinkable water in north Alabama. They've pretended not to see the hundreds of thousands going sick without health insurance. They've turned a blind eye to prisons that we would close tomorrow if they housed dogs.
And those are just the most egregious. That list doesn't cover the mundane, everyday malfeasance — the backroom deals, the brother-in-law setups, the no-show jobs, the wink-and-nod laws that serve to benefit one or two big mules, the bans on plastic bag bans.
We might as well admit it, because at this point, with all of the studies finding this state the most corrupt around, everyone knows our problem. We're like a junkie trying to hide the track marks. And we should stop pretending. Stop trying to cover it up with religious pandering bills and photo ops with Bibles. 
Because it's all phony. There is only one true god worshipped in Alabama.
Money.
Opinion | Voting doesn't have to be a health risk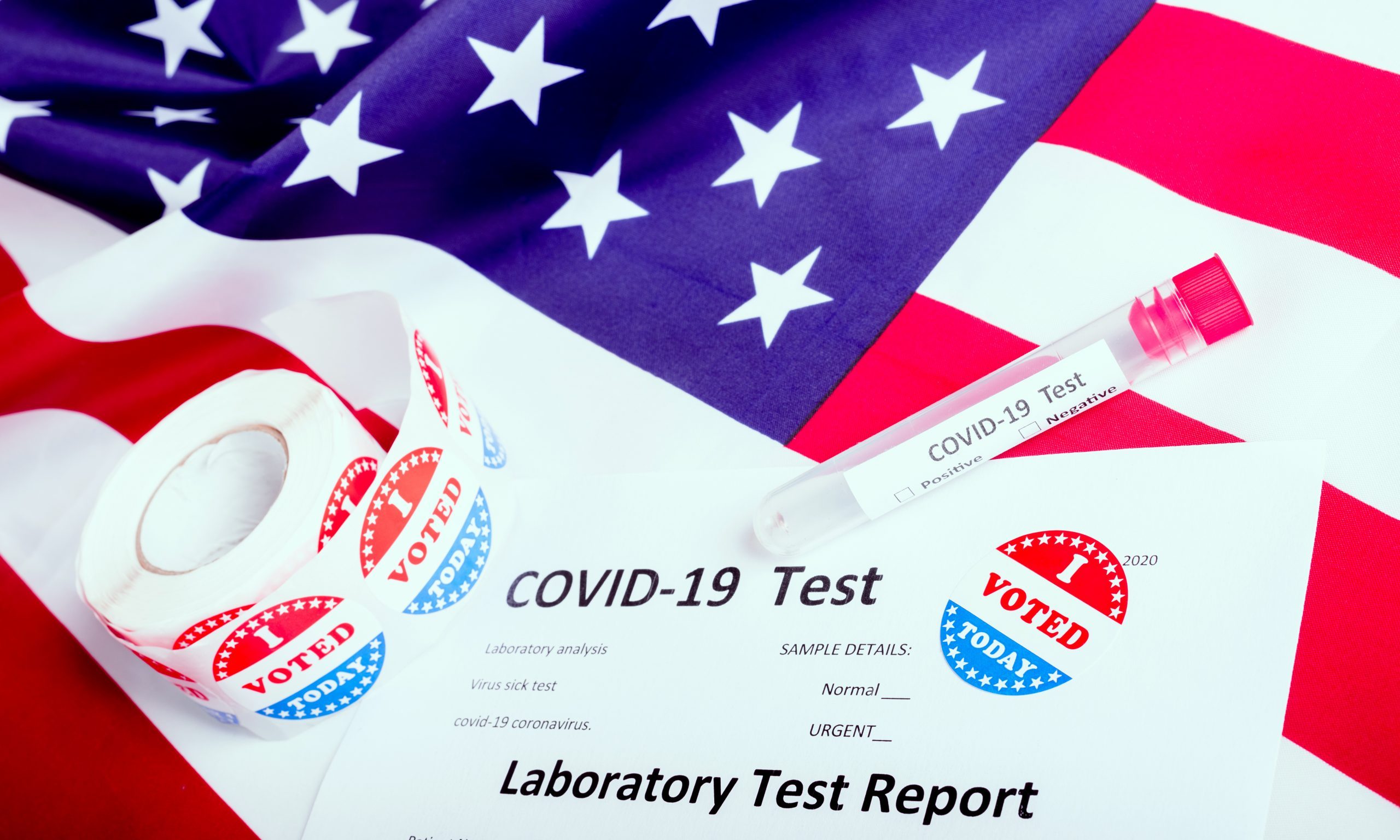 My vote was suppressed Tuesday. I didn't vote because I was not going to submit myself to walking into a polling station, even masked, during a coronavirus pandemic that is raging out of control.
There were attempts to require masks of voters and poll workers. It's the law in Jefferson County. But Secretary of State John H. Merrill and State Attorney General Steve Marshall opposed that. I could have participated in curbside voting, as one judge ordered, but Merrill and Marshall fought that in the courts, too, and won.
Hardly a better example of active voter suppression than going to the courts to make sure voting is as difficult as possible.
Yes, I could have applied for an absentee ballot, but there are hurdles there, too. The only real race on the Democratic Party ballot was one for Jefferson County Treasurer. So I let my vote be suppressed. Without a pandemic, I would have just run into my polling place and out, taking less than five minutes.
Sometimes, when you have a wife whose immune system is compromised, it's better to keep a low profile and not be present where the disease may have a presence. I don't miss voting in many elections, but I decided this one just posed too many risks for me to participate.
So Merrill's voter suppression strategy worked, at least on me. Congratulations, Mr. SoS! Your Republican masters are no doubt very proud of you.
Actually, voter turnout was just above 17 percent, according to Merrill's office, which for a runoff postponed from March and during a COVID-19 surge probably isn't too bad. Turnouts have been worse during times free of pandemic.
And not just to pick on Merrill – I do that because he knows there are many barriers to folks having an easy route to voting in Alabama, but he acts like there aren't – but the biggest voter suppressor on Tuesday was the pandemic. The Democratic Party runoff was pretty low-profile, except for a U.S. House runoff in the First District.
The featured event was the Republican Party runoff for the U.S. Senate nomination between former Attorney General Jeff Sessions, trying to win his old Senate seat back, and former Auburn football coach Tommy Tuberville, a political novicewho doesn't seem to have a clue. It wasn't much of a campaign. Tuberville pretty much spouted platitudes about Donald Trump and little else, while Sessions spent most of his time pathetically begging voters to return him to the post he held for two decadesbefore selling out to Trump, who later stabbed Sessions in the back and endorsed Tuberville.
Tuberville won handily, and will face Sen. Doug Jones, the Democrat, on Nov. 3. Don't count out Jones, though a lot of people already have. Jones, no left-wing liberal by any measure, is a scrapper who won't go down without a fight, even though his Senate seat is considered the most vulnerable for Democrats this election year. But at some point, Tuberville is going to have to do something besides praise Trump, whose poll numbers are in free fall, and on the issues, Tuberville is nowhere near Jones' league.
Now we wait for the Nov. 3 General Election, where Trump is up against former Vice President Joe Biden. Biden is ahead in the polls, even in some states that haven't voted Democratic in a while. But as we saw with Democrat Hillary Clinton in 2016, Democrats cannot be cocky; too often, they find a way to blow an election.
There are all sorts of character flaws in Trump, including that he's an unabashed racist. But he is a good campaigner, especially to his base. True, that base doesn't generally feature the sharpest minds around, but they do turn out, and won't be deterred even with the current plague running amok.
Should Biden select an African-American woman as his vice president, and if Biden's campaign continues working hard across the country to make sure his voters show up, the former vice president could win in a landslide. But not if voters, especially suburban women and African Americans, don't go to the polls.
Turnout will be the key, and there's nothing to indicate that on Nov. 3 we still won't be in the throes of this damned virus that has disrupted everybody's lives.
Yes, Trump mishandled the response to COVID-19. But he's made it clear where the virus is concerned, he's done. The 135,000-plus American deaths doesn't move him at all. He argues that if we just didn't test as much, we wouldn't have as many virus cases. That's a ridiculous statement, and he's been ridiculed for it. The cases are there whether we test or not. Trump is more than just goofy; he's mentally unstable.
So from now to November, Merrill should be working with the governor and other state officials to come up with a plan to make voting safe and easy. The best alternative, of course – the one that scares Republicans to death – is mail-in ballots. But Merrill and others will complain that risks voter fraud, a claim never substantiated in any significant way by the Republicans who are masters at voter suppression.
In November, I won't have the luxury of not really having something to vote for. We must get this pathological narcissist out of the White House, and many of us will put our lives on the line, if necessary, to do it.
It's really up to state officials, led by Merrill, to make sure Alabama voters can do that in as safe a way as possible, and the safest way cannot factor voter suppression into the mix. That may be too big a task for Merrill.