The bill that would have killed Alabama ethics laws is dead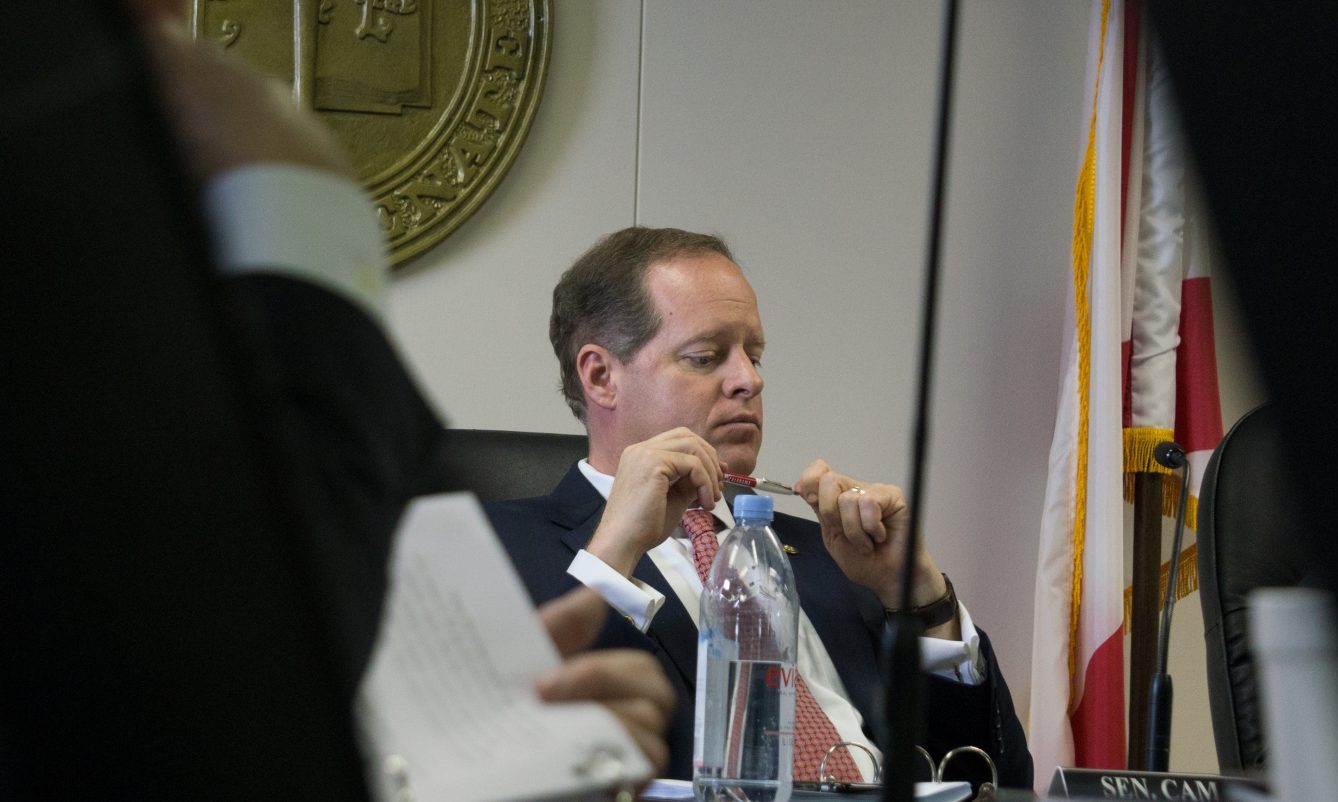 The worst bill this legislative session (so far) is dead.
Sen. Greg Albritton's rewrite of state ethics laws — which all but eliminated ethics laws — will apparently never leave the Senate Judiciary Committee, chairman Cam Ward said Wednesday afternoon.
"It's dead in my committee," Ward told APR.
It was an odd turn of events for a bill that sparked immediate controversy and drew opposition from both the Alabama Ethics Commission and the Alabama Attorney General's Office. Both of those entities issued statements saying the bill would undermine ethics laws and make prosecuting public corruption more difficult.
Despite that opposition, however, Albritton's bill faced remarkably little opposition from his fellow senators — from either side of the aisle.
Several different senators spoke on the bill during Wednesday's Judiciary Committee meeting, and only one — Sen. Vivian Figures, D-Mobile — raised questions about the AG's and Ethics Commission's opposition.
Republican Sen. Sam Givhan also suggested slowing down the bill's progression so it could be studied further.
Otherwise, senators seemed to be fairly accepting of the proposed changes, which included removing the limits on lobbyists' gifts to lawmakers and all but eliminating the Ethics Commission. It also removed the AG's office from prosecuting public corruption cases.
Following a brief discussion of the bill on Wednesday morning, though, Albritton oddly asked that it be held.
And Ward quickly pounced, saying the bill would be held over and possibly come back next week.
Later in the day, however, Ward was clear that the bill was dead, first telling the Montgomery Advertiser's Brian Lyman that it would not return.
He confirmed that with APR and there has been no pushback from Albritton or the bill's other co-sponsors.
Will Mike Hubbard ever go to jail? Yes. And likely soon.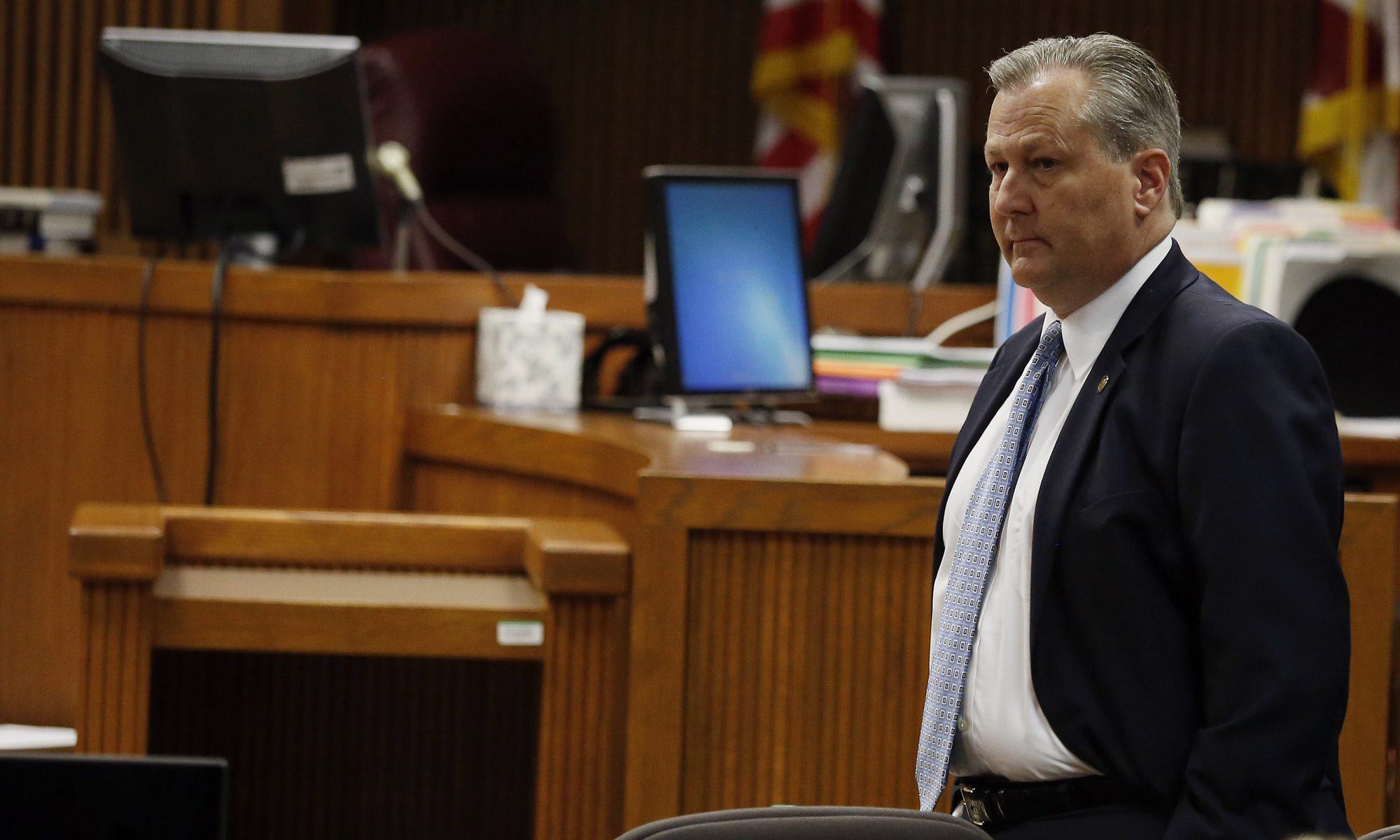 Mike Hubbard is likely going to prison within the next couple of months. 
Hubbard, the former Alabama House speaker, had his conviction on 11 felony ethics counts partially upheld last week by the Alabama Supreme Court. The justices overturned five of the charges and sent them back to the Alabama Criminal Court of Appeals for review, but upheld six of his charges. 
And those six matter a lot. 
Under the original sentence imposed by Lee County Circuit Court Judge Jacob Walker, Hubbard was set to serve four years in prison and eight years of probation. That sentence was structured in a manner that all but assured that Hubbard would serve that time unless the entire verdict against him was overturned. 
It wasn't. And a source familiar with the ALSC's opinion in the case told APR that the justices were fully aware that their opinion would not lessen Hubbard's jail time. 
That ALSC opinion puts an end to Hubbard's appeals bond that has allowed him to remain a free man as his case worked its way through the appeals process over the past four years. 
According to the Lee County Circuit Court clerk's office, once a final determination is made by the ALSC on charges that result in a sentence, that opinion is the final piece supporting the need for an appeals bond.
Basically, there are no additional avenues for appeal that could possibly result in Hubbard not serving his prison sentence, so the bond has to be revoked and Hubbard sent to prison.  
Once Walker receives the certificate of judgment from the ALSC showing it upheld the counts that related to Hubbard's sentence, that should prompt Walker to revoke the bond and Hubbard will be notified that he is expected to begin his prison term. 
According to Scott Mitchell, the clerk of the Alabama Court of Criminal Appeals, that certificate of judgment can't be issued by the ALSC until at least 14 days have passed. That span allows both the prosecution and defense time to submit requests for rehearings on ALSC's opinion. Should either side do so, consideration of those requests by ALSC could add more time. 
"It's really hard to say (how long it might take) — it's such a case-by-case thing," Mitchell said. "It could be anywhere from weeks to a couple of months before we get it." 
It is also not uncommon for one side or the other to ask for an extension of time to file their requests for a rehearing, which would add additional time. 
However, once that certificate is sent out by the ALSC, it should trigger Walker to revoke the appeals bond. 
The Criminal Appeals Court will also have to review Hubbard's case and issue a new decision that considers the ALSC's opinion on the six reversed counts. That process is likely to take much longer.
"Again, a lot of factors play into that and it's hard to determine how long any one case might take," Mitchell said. "I'd say you're looking at a few months at least."  
It will only add to the extraordinary length of this case.
Hubbard was convicted in June 2016 on 12 felony counts for using his office for personal gain and directing public business to his clients. Court testimony and evidence revealed Hubbard was making more than $600,000 per year in "consulting" contracts, mostly for work in areas in which he held no prior work experience.  
Since his conviction, a team of attorneys working for him — and financed by his campaign funds and various other entities — have challenged every word of his conviction, accusing the prosecution of misdeeds and attacking the state's ethics laws — which Hubbard helped write — as overly broad and vague. 
Those appeals have been successful in getting half of the charges knocked down. But because Hubbard's prison sentence was tied to only a couple of the specific charges, those decisions will not lessen his jail time.