During payday presser, two Alabama Republicans break with Trump, side with liberal advocates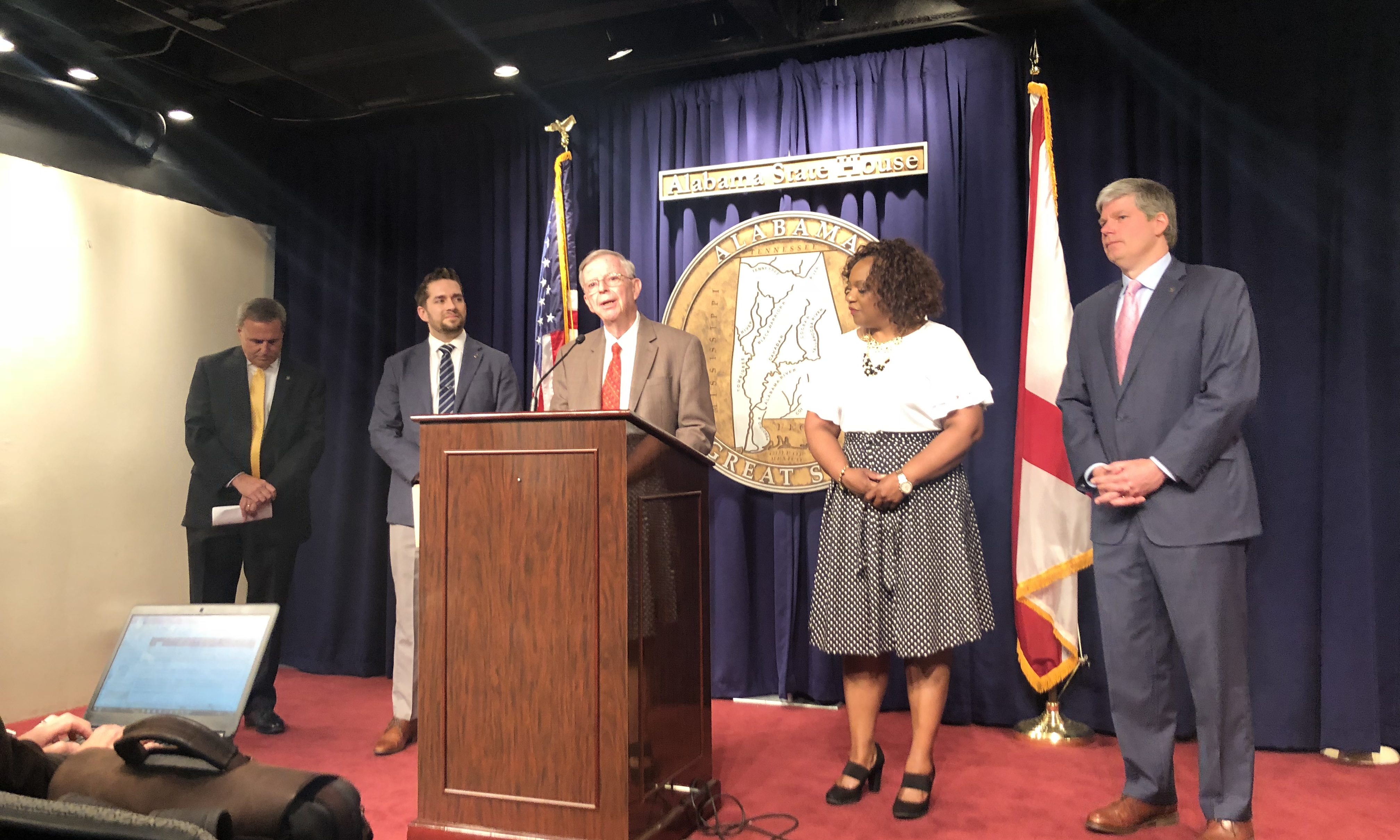 In the media room on the third floor of the State House, a self-identified group of liberals and conservatives took the stage to introduce legislation to restrict small consumer payday loans further.
In a surprising move, Republican lawmakers at the event voiced their disagreement with President Donald Trump with one stating he is not a "sycophant," presumedly referring to those who are fully aligned with Trump's "Make America Great Again" agenda.
Decatur Republican Sen. Arthur Orr, along with Republican Reps. Danny Garrett, R-Trussville, and David Faulkner, R-Mountain Brook, have joined forces with liberal activist organizations the Southern Poverty Law Center, Alabama Appleseed Center for Law & Justice, Alabama Arise, Community Foundation of Greater Birmingham and others to cap payday lending fees and extend the time borrowers have to satisfy their debt.
SPLC is usually at the forefront of such announcements, but with recent negative headlines and the departure of its top leadership, SPLC was not among those presenting information at the press conference.
During the presser, Neal Berte, president-emeritus of Birmingham-Southern College, referred to a PARCA survey as proof that Alabamians wanted to restrict payday lending further. Garrett and others used the same poll as evidence.
Berte also said Alabama had the third-highest concentration of payday lenders in the nation.
Berte, Garrett and others used the PARCA survey as well as anecdotal evidence to sway the gathered press corps of the need to place new regulations on small borrowers.
What Berte, Garrett and others failed to do was to inform those present that the PARCA study was paid for by the Community Foundation of Greater Birmingham.
Kim Rogers, program officer for the Community Foundation of Greater Birmingham, told Alabama Political Reporter that not only had the foundation paid for the report, it also formulated the questions presented to survey participants.
"The statewide survey utilized a random-digit-dial sample of both landlines and cell phones provided by Survey Sampling International," according to PARCA. "The survey produced 421 completed interviews yielding a margin of error of +/- 4.78%. Responses were weighted by race, gender and age to match state demographics."
When APR asked Berte if the survey included those who had used a financial product such as payday loans, he avoided the direct question saying they had conducted focus groups.
The statistics that Berte used to claim the state had the third highest concentration of payday lenders in the nation was from a study released in 2016, with information gathered in 2015 and earlier.
The study Berte quoted was before the reforms by the Legislature in 2015 were fully implemented. A study prepared for lawmakers show a nearly 50 percent drop in the number of payday lenders in the state — something Berte failed to mention. In 2013, there were 1,043 licensed payday lenders, statistics from the state now show only 609.
In his opening remarks, Berte said borrowers who rolled over their loans "an average of 12 times in a year could wind-up easily paying 456 percent interest." Berte said his figures are based on a report from the Alabama State Banking Department. Other speakers quoted the APR that consumers pay on payday loans, as well.
Payday lenders charge a flat fee for its loans, not compound interest or APR.
Most consumer loans do charge compound interest with an APR attached to those loans, however that is not true on payday loans which only charge a flat fee.
Equating a flat fee as Berte and others did with an annual percentage rate can confuse or mislead someone who is not familiar with industry standards.
President Trump has made rolling back Obama-era regulations on small consumer borrowing a part of his Make America Great Again agenda. When Garrett and Faulkner were asked if they supported MAGA, Garrett didn't equivocate saying, "I'm not a sycophant. I have my own opinions on issues."
Faulkner said APR's question about MAGA was unfair, at which time APR withdrew the question. However, Faulkner did take to the microphone to expand on his views saying he opposed certain CFPB regulations adding, "It's possible to — to examine on an issue-to-issue basis to take positions and not fall in line, in lockstep." Adding, "I don't think Donald Trump has looked at our laws and our payday lending law, and I don't think he has weighed in on our law. You won't find anybody more pro-business, pro-jobs, more pro-economic development, frankly less regulations for businesses than this guy."
He went on the say the state's current law has loop holes.
During the press conference, a sponsored poll, an outdated fact-sheet, misstating a fee as an interest rate and a horror story about a couple whose home was foreclosed on by a bank was the evidence given as to why the state needs to reform payday lending.
None of the speakers addressed the some 1,200 jobs that may be lost if their legislation is adopted, nor did they say where individuals who use payday loans can turn if payday lenders are driven out of business.
Orr left the presser early without taking questions.
In an email to APR after this story's initial publication a spokesperson for SPLC wrote, "[O]ur internal changes have not prevented us from participating in or hosting press conferences in Alabama or elsewhere.
Governor announces auto supplier IAC plans Alabama expansion
IAC is committing $34.3 million in new capital investment to expand its new manufacturing facility located in Tuscaloosa County.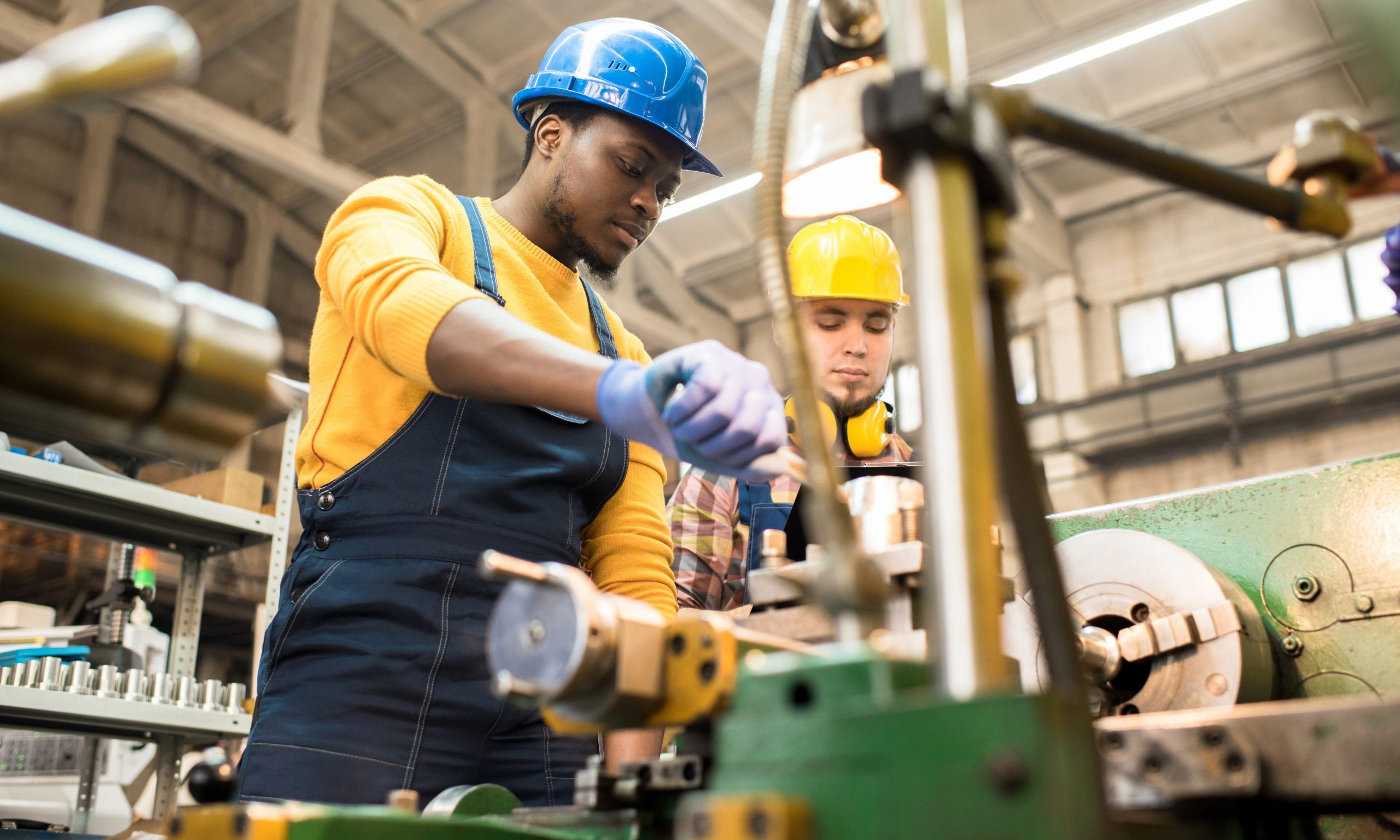 Gov. Kay Ivey announced Monday that International Automotive Components Group North America Inc. plans to invest over $55.9 million in expansion projects that will create 182 jobs at two Alabama facilities.
"International Automotive Components is a leading global auto supplier, and I am pleased that this world-class company is growing significantly in Alabama and creating good jobs in Cottondale and Anniston," Ivey said. "IAC's growth plans show that Alabama's dynamic auto industry continues to expand despite today's challenging environment."
Nick Skwiat is the executive vice president and president of IAC North America.
"Alabama was the logical choice due to its skilled workforce and proximity to the customer," Skwiat said. "We are excited to see the continued growth of the automotive industry in Alabama and we plan to grow right along with it. We thank the Governor and Secretary Canfield for their leadership in this sector."
IAC is committing $34.3 million in new capital investment to expand its new manufacturing facility located in Tuscaloosa County. This facility will produce door panels and overhead systems for original equipment manufacturers. That project will create 119 jobs at the production site in Cottondale.
IAC also plans to invest $21.6 million at its manufacturing facility located in the former Fort McClellan in Anniston. That East Alabama project will create another 63 jobs.
This project builds on a milestone 2014 expansion that doubled the size of the Calhoun County facility. There IAC manufactures automotive interior components and systems. Key components produced at the Anniston plant include door panels, trim systems and instrument panels for original equipment manufacturers.
IAC Group is a leading global supplier of innovative and sustainable instrument panels, consoles, door panels, overhead systems, bumper fascias and exterior ornamentation for original equipment manufacturers.
IAC is headquartered in Luxembourg and has more than 18,000 employees at 67 locations in 17 countries. The company operates manufacturing facilities in eight U.S. states.
"With operations around the globe, IAC is the kind of high-performance company that we want in Alabama's auto supply chain to help fuel sustainable growth," said Alabama Commerce Secretary Greg Canfield. "We look forward to working with IAC and facilitating its future growth in this strategic industrial sector."
Danielle Winningham is the executive director of the Tuscaloosa County Industrial Development Authority.
"International Automotive Components is a valued part of Tuscaloosa County's automotive sector," Winningham said. "We are grateful for IAC's investment in our community and the career opportunities available to our area workforce as a result of their investment."
"The City of Anniston is excited that IAC has made the decision to expand here. I have enjoyed working with the leadership at IAC, the Calhoun County EDC, and the state of Alabama to get this project finalized," said Anniston Mayor Jack Draper. "This is even further evidence that Anniston is indeed open for business."
Only Michigan has more automobile manufacturing jobs than the state of Alabama. Honda, Mercedes, Hyundai, Polaris, Toyota and soon Mazda all have major automobile assembly plants in the state of Alabama.