During payday presser, two Alabama Republicans break with Trump, side with liberal advocates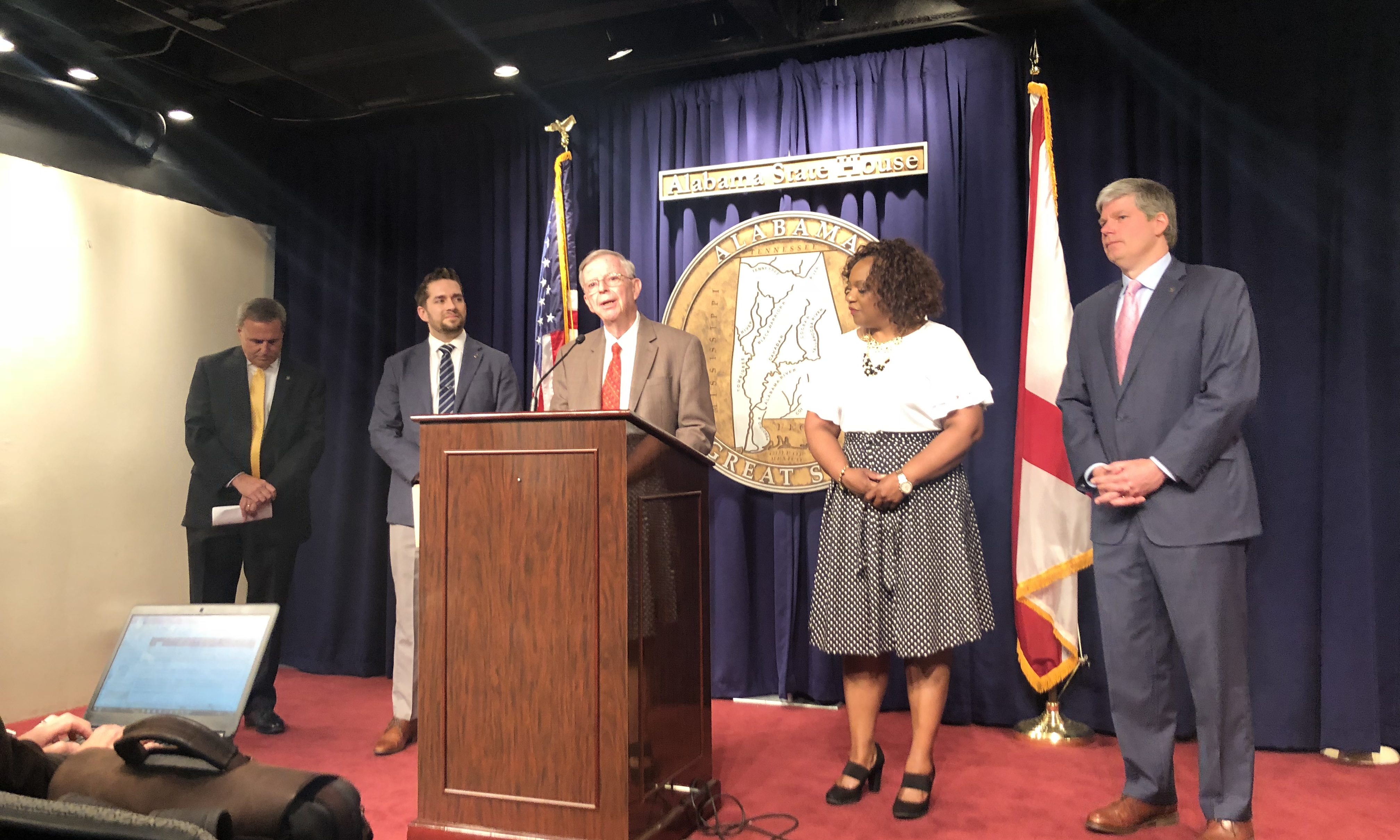 In the media room on the third floor of the State House, a self-identified group of liberals and conservatives took the stage to introduce legislation to restrict small consumer payday loans further.
In a surprising move, Republican lawmakers at the event voiced their disagreement with President Donald Trump with one stating he is not a "sycophant," presumedly referring to those who are fully aligned with Trump's "Make America Great Again" agenda.
Decatur Republican Sen. Arthur Orr, along with Republican Reps. Danny Garrett, R-Trussville, and David Faulkner, R-Mountain Brook, have joined forces with liberal activist organizations the Southern Poverty Law Center, Alabama Appleseed Center for Law & Justice, Alabama Arise, Community Foundation of Greater Birmingham and others to cap payday lending fees and extend the time borrowers have to satisfy their debt.
SPLC is usually at the forefront of such announcements, but with recent negative headlines and the departure of its top leadership, SPLC was not among those presenting information at the press conference.
During the presser, Neal Berte, president-emeritus of Birmingham-Southern College, referred to a PARCA survey as proof that Alabamians wanted to restrict payday lending further. Garrett and others used the same poll as evidence.
Berte also said Alabama had the third-highest concentration of payday lenders in the nation.
Berte, Garrett and others used the PARCA survey as well as anecdotal evidence to sway the gathered press corps of the need to place new regulations on small borrowers.
What Berte, Garrett and others failed to do was to inform those present that the PARCA study was paid for by the Community Foundation of Greater Birmingham.
Kim Rogers, program officer for the Community Foundation of Greater Birmingham, told Alabama Political Reporter that not only had the foundation paid for the report, it also formulated the questions presented to survey participants.
"The statewide survey utilized a random-digit-dial sample of both landlines and cell phones provided by Survey Sampling International," according to PARCA. "The survey produced 421 completed interviews yielding a margin of error of +/- 4.78%. Responses were weighted by race, gender and age to match state demographics."
When APR asked Berte if the survey included those who had used a financial product such as payday loans, he avoided the direct question saying they had conducted focus groups.
The statistics that Berte used to claim the state had the third highest concentration of payday lenders in the nation was from a study released in 2016, with information gathered in 2015 and earlier.
The study Berte quoted was before the reforms by the Legislature in 2015 were fully implemented. A study prepared for lawmakers show a nearly 50 percent drop in the number of payday lenders in the state — something Berte failed to mention. In 2013, there were 1,043 licensed payday lenders, statistics from the state now show only 609.
In his opening remarks, Berte said borrowers who rolled over their loans "an average of 12 times in a year could wind-up easily paying 456 percent interest." Berte said his figures are based on a report from the Alabama State Banking Department. Other speakers quoted the APR that consumers pay on payday loans, as well.
Payday lenders charge a flat fee for its loans, not compound interest or APR.
Most consumer loans do charge compound interest with an APR attached to those loans, however that is not true on payday loans which only charge a flat fee.
Equating a flat fee as Berte and others did with an annual percentage rate can confuse or mislead someone who is not familiar with industry standards.
President Trump has made rolling back Obama-era regulations on small consumer borrowing a part of his Make America Great Again agenda. When Garrett and Faulkner were asked if they supported MAGA, Garrett didn't equivocate saying, "I'm not a sycophant. I have my own opinions on issues."
Faulkner said APR's question about MAGA was unfair, at which time APR withdrew the question. However, Faulkner did take to the microphone to expand on his views saying he opposed certain CFPB regulations adding, "It's possible to — to examine on an issue-to-issue basis to take positions and not fall in line, in lockstep." Adding, "I don't think Donald Trump has looked at our laws and our payday lending law, and I don't think he has weighed in on our law. You won't find anybody more pro-business, pro-jobs, more pro-economic development, frankly less regulations for businesses than this guy."
He went on the say the state's current law has loop holes.
During the press conference, a sponsored poll, an outdated fact-sheet, misstating a fee as an interest rate and a horror story about a couple whose home was foreclosed on by a bank was the evidence given as to why the state needs to reform payday lending.
None of the speakers addressed the some 1,200 jobs that may be lost if their legislation is adopted, nor did they say where individuals who use payday loans can turn if payday lenders are driven out of business.
Orr left the presser early without taking questions.
In an email to APR after this story's initial publication a spokesperson for SPLC wrote, "[O]ur internal changes have not prevented us from participating in or hosting press conferences in Alabama or elsewhere.
Ivey announces SiO2's $163 million expansion in Auburn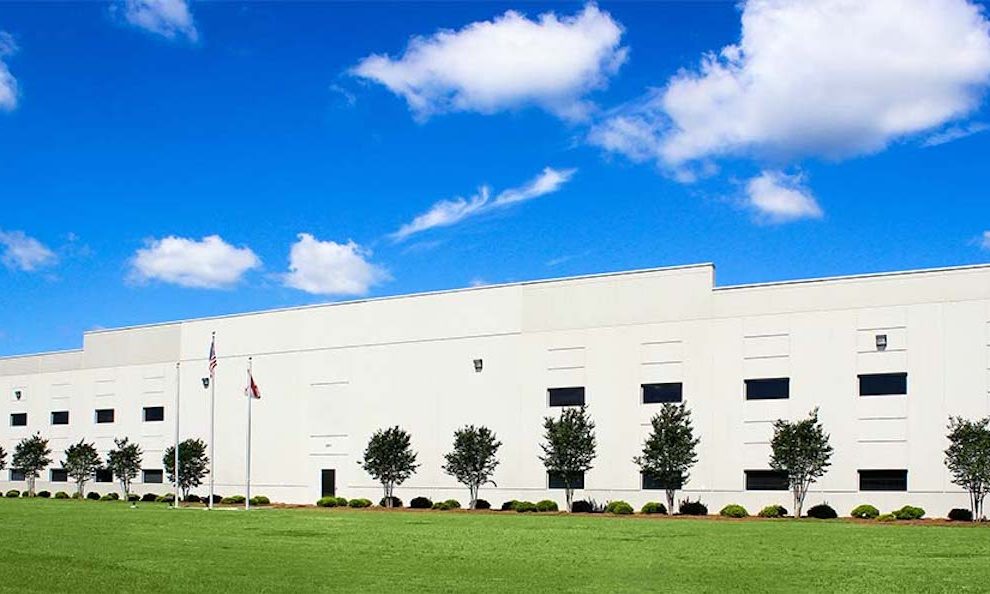 Alabama Gov. Kay Ivey announced Wednesday that SiO2 Materials Science plans to invest $163 million in an expansion at its Auburn facility.
The announcement came just after securing a major contract to supply the federal government with vials to support the COVID-19 vaccine effort if and when an effective vaccine is developed. The project will create 220 jobs.
"It is exciting to know that SiO2 will be directly involved in providing a product essential to addressing the COVID-19 crisis, which will impact not only Alabamians but the entire country," Ivey said. "This is a testament to the ingenuity of this great company and its growing Alabama workforce."
Economic developer Nicole Jones told the Alabama Political Reporter, "Vials produced by SiO2 Materials Science may be the critical component needed to ensure safety in the vaccine distribution process. The breakthrough technology developed by the Auburn-based company provides a glimmer of hope amidst challenging times and showcases how Alabamians are working diligently to craft solutions that will assist our nation and the world in the fight against COVID-19. In addition, the 220 new, high-skilled jobs housed in Auburn Technology Park West will bring economic benefits to Lee County as well as the entire state of Alabama."
The expansion will allow SiO2 to increase its production capacity so that it can meet the expected demand for vials and syringes when a coronavirus vaccine is finally approved for mass use.
In June, SiO2 announced an $143 million contract with federal government agencies for a production scale-up of the company's state-of-the-art packaging platform for storing novel coronavirus (SARS-CoV-2) vaccines and therapeutics.
Bobby Abrams is the CEO of SiO2.
"The pandemic presents an enormous challenge for all people," Abrams said. "We are extremely grateful for Senator Shelby's steadfast support and assistance, and we're honored to collaborate with our government so a COVID-19 vaccine can be safely and quickly distributed. The State of Alabama and the City of Auburn for many years have been very supportive of SiO2 Materials Science during its research, development, commercialization, and now scale-up phases of the company."
Over the last 10 years, SiO2 has developed its patented vial platform, which combines a plastic container with a microscopic, pure glass coating on the inside that is ideal for biological drugs and vaccines. The product, developed in Auburn with help from experts from four major U.S. research institutions, combines the benefits of both glass and plastic without drawbacks.
"There are problems with plastic, and there are problems with glass, and we resolve all of them," Abrams said.
SiO2 will expand its existing facility at 2250 Riley Street and will invest in a new molding facility at 2425 Innovation Drive, both located in the Auburn Technology Park West.
Construction is already under way to expand the facility on Innovation Drive. The completed approximately 70,000-square-foot facility will increase the production capacity of SiO2's injection molding operation.
"We're proud to have some of the world's leading scientists and product developers working in our community," Auburn Mayor Ron Anders said. "With the presence of these companies and Auburn University's outstanding medical and engineering programs, we believe we'll see significant growth in the biotech industry right here in Auburn. On top of that, the well-paying jobs created through this project will result in significant economic opportunities for our local businesses."
Greg Canfield, the secretary of the Alabama Department of Commerce, said that SiO2's expansion project in Auburn will help ensure that the nation's health authorities have an ample supply of vials and syringes to administer a vaccine for COVID-19 as soon as it is developed.
"Having a steady supply of SiO2's innovative vials will represent a key strategic advantage for federal agencies wanting to act rapidly once a vaccine is available to counter the coronavirus," Canfield said.
Robert S. Langer is a professor at the David H. Koch Institute at MIT and a company adviser.
A key element of SiO2's product is enhanced safety for healthcare providers and for patients, who are at a lower risk of adverse side effects. A combination of plastic and a microscopic layer of glass also means vials and syringes won't break, shatter or crack. SiO2 ships its products worldwide.
"Many drug development and drug formulation innovations can be limited due to variables associated with traditional glass vials and syringes," Langer said. "The SiO2 vials and syringes eliminate these variables and allow drug development partners to bring their innovations to life."
SiO2 is a privately-owned company based in Auburn, where it has around 200 employees. The Retirement Systems of Alabama provided early financial support for the company.
517,464 people have already died from the COVID-19 global pandemic, including 130,602 Americans.