Gulf Coast Ecosystem Restoration Council approves State Expenditure Plan for recovery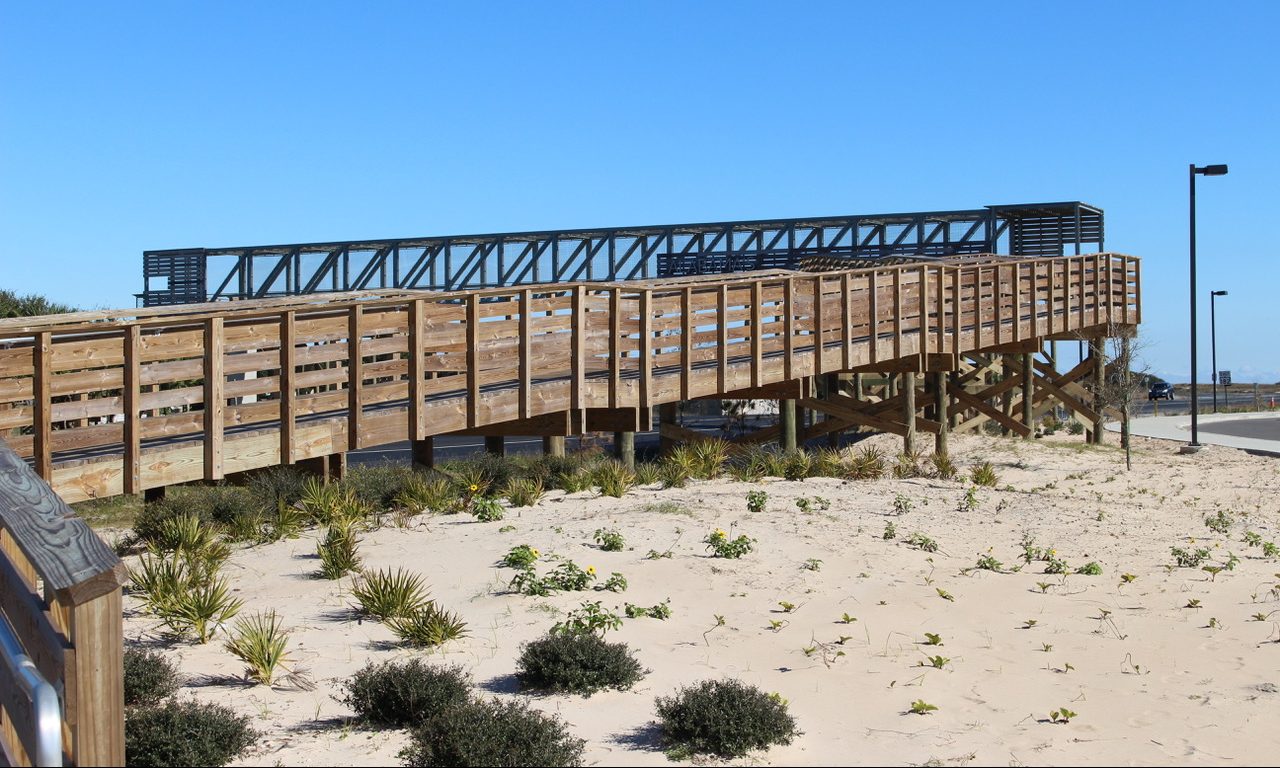 On Friday, Alabama Gov. Kay Ivey announced that on March 29, 2019, the Gulf Coast Ecosystem Restoration Council, a federal council, approved Alabama's State Expenditure Plan for Gulf Coast recovery.
The plan was developed by the Alabama Gulf Coast Recovery Council. The plan proposes 28 activities for the Spill Impact Component of RESTORE funding, also known as Bucket 3, for a total estimated cost of $132,355,952. Now that the plan has been approved, individual grant applications must be submitted to the Federal Restore Council and awarded before project activity can begin.
"The approval of the State Expenditure Plan continues reinvestment in the Alabama's Gulf Coast communities as a result of the oil spill funds guaranteed to the people of Alabama through the RESTORE Act," Ivey said. "As these projects move forward, I look forward to seeing the return on this investment, as we build a more resilient coast."
The projects proposed in this plan are all located within Mobile and Baldwin Counties and are consistent with the eligible criteria as stated in the Resources and Ecosystems Sustainability, Tourist Opportunities and Revived Economies Act of 2012 (RESTORE Act). The act was passed by Congress in 2012 in the wake of the BP/Deepwater Horizon oil spill.
The Alabama Council decided to adopt all activities deemed eligible for funding under the Restore Act for the State Expenditure Plan as follows:
1. Restoration and protection of the natural resources, ecosystems, fisheries, marine and wildlife habitats, beaches and coastal wetlands of the Gulf Coast region
2. Mitigation of damage to fish, wildlife and natural resources
3. Implementation of a federally approved marine, coastal or comprehensive conservation management plan, including fisheries monitoring
4. Workforce development and job creation
5. Improvements to or on state parks located in coastal areas affected by the Deepwater Horizon oil spill
6. Infrastructure projects benefitting the economy or ecosystem resources, including port infrastructure
7. Coastal flood protection and related infrastructure
8. Planning assistance
9. Administrative costs
10. Promotion of tourism in the Gulf Coast region, including recreational fishing
11. Promotion of the consumption of seafood harvested from the Gulf Coast region
The 28 projects selected focus, in large part, on water quality, park and public facility improvements and environmental restoration.
The 10-member Alabama Gulf Coast Recovery Council was created when Congress passed, and former President Barack Obama signed into law, the Restore Act. The council is made up of the governor, who serves as chair; the director of the Alabama State Port Authority, who serves as vice-chair; the chairman of the Baldwin County Commission; the president of the Mobile County Commission, and the mayors of Bayou La Batre, Dauphin Island, Fairhope, Gulf Shores, Mobile and Orange Beach. Former congressman, and now the governor's chief of staff, Jo Bonner, R-Mobile, serves as Ivey's representative in her absence.
"As administrator for the Alabama Council, the Alabama Department of Conservation and Natural Resources is appreciative of the coordination and support provided throughout this process by the Gulf Coast Ecosystem Restoration Council," said ADCNR Commissioner Chris Blankenship. "We look forward to working with the council as each grant is developed and implementation begins.
Click here to view the final State Expenditure Plan.
Ainsworth returns to work after testing positive for COVID
Ainsworth's office on Sept. 21 announced he had tested positive earlier that week, having been tested after someone in his Sunday school class tested positive for the disease. 
Alabama Lt. Gov. Will Ainsworth on Wednesday announced that he was returning to work that day and had met public health requirements for quarantining after testing positive for COVID-19 some time last week.
Ainsworth's office on Sept. 21 announced he had tested positive earlier that week, having been tested after someone in his Sunday school class tested positive for the disease. 
"While many have battled with coronavirus, my symptoms never progressed beyond some mild congestion that I usually experience with seasonal allergies," Ainsworth said in a statement. "During the quarantine period, I participated in several Zoom calls, caught up on some office work, spent some quality time with my family, and completed a number of overdue projects on my farm."
Members of Ainsworth's staff who were in close contact with him haven't tested positive for COVID-19 but will remain in quarantine for a full 14-day period as a precaution, according to a press release from Ainsworth's office Wednesday. 
"Ainsworth once again urges all Alabamians to practice personal responsibility, which may include wearing masks, maintaining social distancing whenever possible, and taking other precautions to lessen chances of exposure to COVID-19," the press release states.
Ainsworth still disagrees with Gov. Kay Ivey's statewide mask mandate, he said. According to the release, he considers such orders "a one-size-fits-all governmental overreach that erodes basic freedoms and liberties while removing an individual's right to make their own health-related choices." 
The wearing of cloth or medical masks has been proven to inhibit the spread of COVID-19 and the more people who wear masks, the better. While not perfect, masks limit the spread of respiratory droplets that may contain infectious virus shed from the nose and mouth of the mask wearer.
It is possible — even likely — for symptomatic, pre-symptomatic and mildly symptomatic people to spread the virus. That's why it's important to wear a mask even when you're not sick.
Cloth masks offer only minimal protection from others who are not masked, meaning that masks are not simply a matter of personal safety but safety of others. Masks are also only effective when worn over both the mouth and the nose. [Here's a guide on how to wear masks properly.]
Dr. Deborah Birx, coordinator of the White House's coronavirus task force, told Ivey after she announced the statewide mask order that it was a "brilliant" idea. The order has been credited by Alabama infectious disease experts as having dramatically reduced the number of cases, hospitalizations and deaths in the weeks after the order went into effect. 
Dr. Don Williamson, president of the Alabama Hospital Association, told APR on Tuesday that from personal observation he is seeing more people not wearing masks, or wearing them improperly, and said the state could dramatically reduce the risk of COVID-19 if the public regularly wore masks and wore them properly.
Hospitalizations of COVID-19 patients in Alabama on Monday crossed the 1,000 mark for the first time since Aug. 31 — a sign that Alabama may be headed for another peak in hospitalizations as the state prepares for winter and flu season.