Roby says that internet safety is a growing concern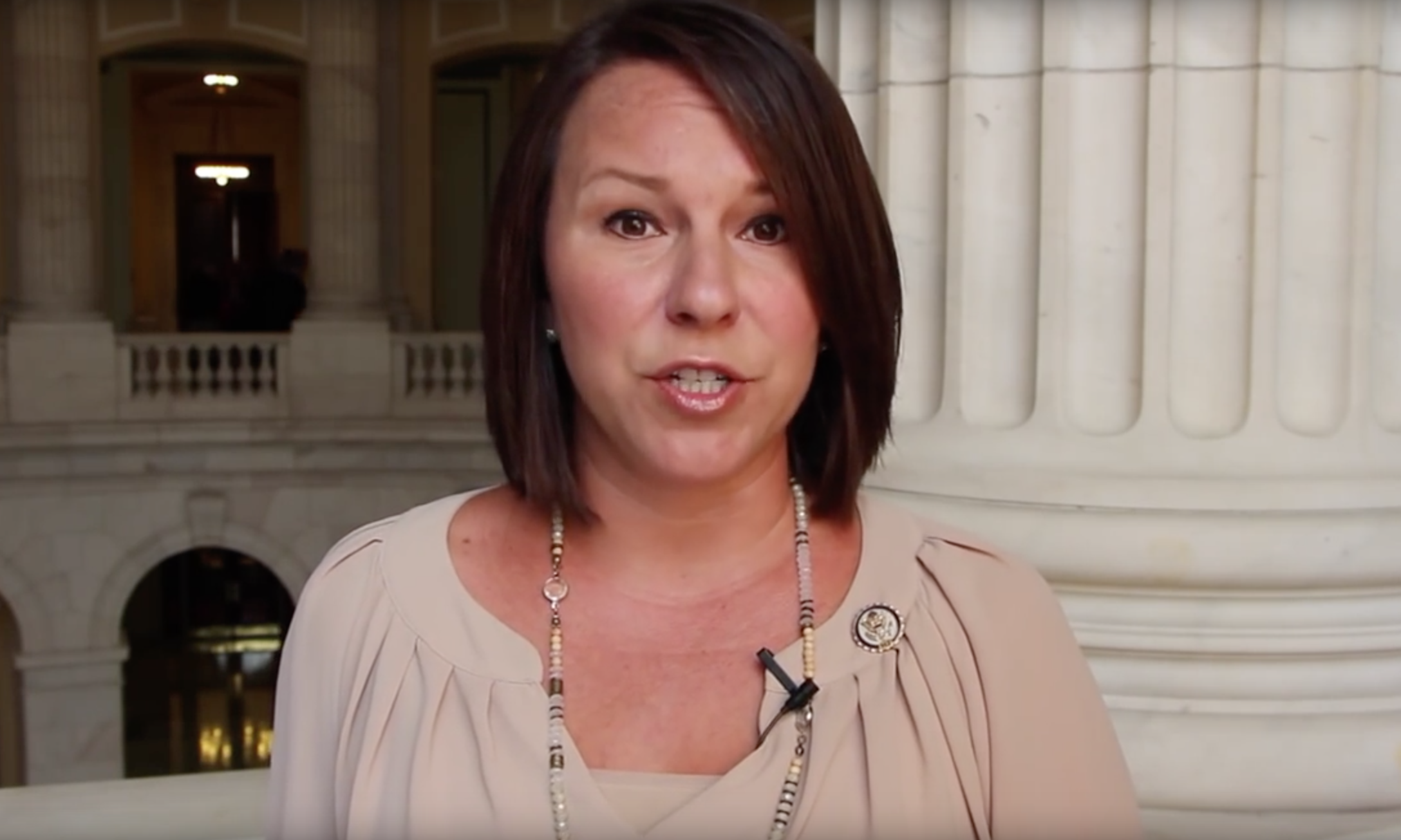 U.S. Rep. Martha Roby, R-Montgomery, in an email discussed cybersecurity and told parents that at the end of the day, they are still the strongest most reliable protection that children have on the internet.
"In today's connected world, Internet safety is a growing concern for all age groups," Roby said. "From credit card fraud and identity theft to cyberstalking and child predators, there are countless dangers individuals can encounter online. According to the Federal Bureau of Investigation's (FBI) Internet Crime Complaint Center (IC3), over the last five years, there has been an average of more than 284,000 Internet crime complaints filed per year. The complaints address a wide range of online scams and crimes affecting victims across the world."
"As a mother of a 13-year old and a 10-year-old, I face the reality that most American children now have Internet access. Of course, Internet technology affords children access to endless amounts of valuable information and great sources of entertainment," Roby continued. "However, it also exposes children to terrible dangers, including demeaning or hateful speech, false information, SPAM containing obscene material, and inappropriate websites. Most troublesome, children may also encounter predators who use the Internet as a tool to identify, groom, and lure victims through social media sites."
"During a recent Commerce, Justice, Science, and Related Agencies Appropriations Subcommittee hearing, Attorney General William Barr testified regarding the Department of Justice's Fiscal Year 2020 budget request, and I had the opportunity to ask him specifically what the Department is doing to safeguard Americans from online predators," Roby added. "I appreciated his time and thoughtful response. It is imperative that Congress allocate adequate resources to combat Internet crimes and abuses, and I was glad to learn more about what steps the Justice Department is taking."
"At the end of the day, you are still the strongest, most reliable protection for your loved ones from the dangers of the Internet," Roby said. "It is our job to educate our children, parents, and other elderly relatives about the threats that exist online, but if it ever becomes necessary, I encourage you to utilize the resources listed above to combat online predators and protect those who fall prey to them. I am hopeful that Congress will put into place a strong Fiscal Year 2020 budget for the Department of Justice so that we can further crack down on these atrocious Internet crimes."
Roby represents Alabama's 2nd Congressional District.
To see Roby question Attorney General William Barr, click here.
Print this piece
League of Women Voters of Alabama sue over voting amid COVID-19 pandemic
The League of Women Voters of Alabama on Thursday filed a lawsuit against Gov. Kay Ivey, Secretary of State John Merrill and several Montgomery County election officials asking the court to expand Alabama's absentee voting and relax other voting measures amid the COVID-19 outbreak. 
The nonprofit is joined in the suit by 10 plaintiffs who range in age from 60 to 75, many of whom have medical conditions that put them at greater risk for serious complications or death from COVID-19. 
"Voting is a right, not a privilege, and elections must be safe, accessible, and fairly administered," the League of Women Voters of Alabama said in a press release Thursday. "Alabama's Constitution specifically requires that the right to vote be protected in times of 'tumult,' clearly including the current pandemic." 
Currently, to vote absentee in Alabama, a person must send a copy of their photo ID and have their ballot signed by a notary or two adults. The lawsuit asks the court to require state officials to use emergency powers to waive the notary or witness requirement, the requirement to supply a copy of a photo ID and to extend no-excuse absentee voting into the fall. 
Among the plaintiffs is Ardis Albany, 73, of Jefferson County who has an artificial aortic valve, according to the lawsuit. 
"Because she fears exposing herself to COVID-19 infection, Ms. Albany has already applied for an absentee ballot for the November 3, 2020, general election," the complaint states. "Her application checked the box for being out of county on election day, and she is prepared to leave Jefferson County on election day if necessary to vote an absentee ballot." 
Another plaintiff, 63-year-old Lucinda Livingston of Montgomery County suffers from heart and lung problems and has been sequestered at home since March 17, where she lives with her grandson, who's under the age of five, according to the complaint. 
"She fears acquiring COVID-19, given her physiological pre-morbidity, and she fears spreading the virus to her grandson at home," the complaint states. "She has never voted an absentee ballot, but she wishes to do so in the elections held in 2020. She does not have a scanner in her home, cannot make a copy of her photo ID, and has no way safely to get her absentee ballot notarized or signed by two witnesses." 
In response to the COVID-19 outbreak, Gov. Ivey pushed the Republican runoff election back until July 14. Although Merrill has allowed those who may be concerned about voting in person in the runoff to vote absentee by checking a box on the ballot that reads "I have a physical illness or infirmity which prevents my attendance at the polls."
Merril has not extended that offer for voters in the municipal and presidential elections in November, however. 
Meanwhile, the number of confirmed COVID-19 cases in Alabama continue to rise, while testing for the virus has remained relatively flat in recent weeks. 
"We're extraordinarily concerned about the numbers that we have been seeing," said Alabama State Health Officer Dr. Scott Harris, speaking during a press briefing Thursday. 
Harris said the department continues to see community spread of the virus and have identified several hotspots. He's concerned that the public isn't taking the virus seriously or following recommendations to wear masks in public and maintain social distancing, he said Thursday. 
"One hundred years ago the nonpartisan League of Women Voters was founded to protect and preserve the right to vote and the integrity of the electoral process," said Barbara Caddell, President of the League of Women Voters of Alabama, in a statement. "The unexpected risks posed by the novel coronavirus SARS-CoV-2 (COVID19) challenge our election system to the utmost.  Today, we ask that Alabama's courts use Alabama's laws to make it safe and possible for all citizens to vote."
The League of Woman Voters of Alabama's lawsuit is similar to a suit by the Southern Poverty Law Center, the NAACP Legal Defense Fund and Alabama Disabilities Advocacy Program which asks the court to require state officials to implement curbside voting for at-risk citizens during the coronavirus pandemic and to remove requirements for certain voter IDs and witnesses requirements.
The U.S. Department of Justice on Tuesday filed a brief in that suit that states the department doesn't believe Alabama's law that requires witnesses for absentee ballots violates the Voting Rights Act.
Print this piece