Chris Lewis announces run for U.S. Congress in 5th District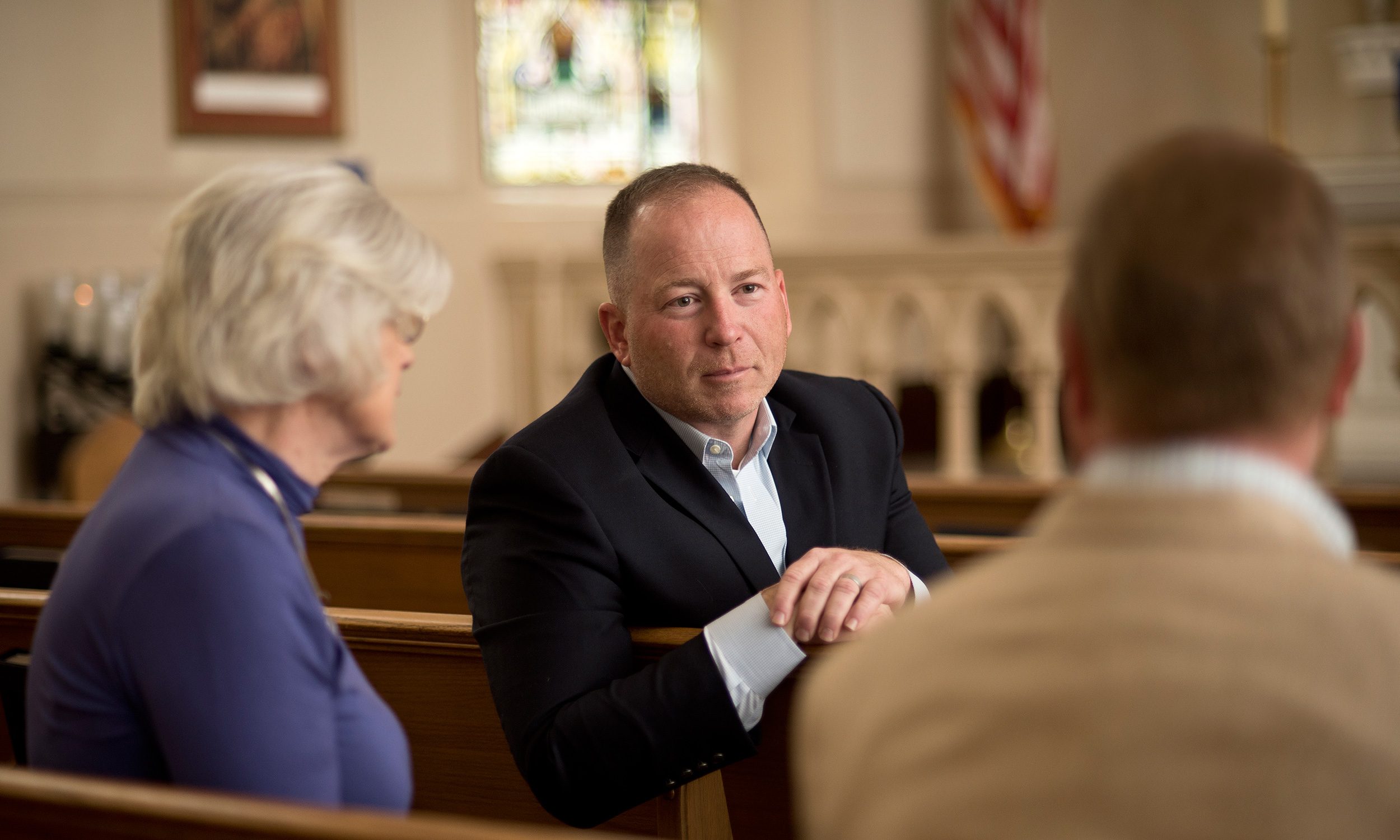 Saturday, Chris Lewis announced that he is running for Congress in Alabama's 5th Congressional District.
Chris Lewis said, "Service before Self….Three words that embody my beliefs. This simple phrase, a guiding principle of leadership; one that should be recited by elected officials daily. These simple words should drive the members of Congress during their daily activities and proliferate throughout their organizations and staffs. I promise you that when I earn the honor of being the next Alabama Fifth District Representative, these three words Service before Self will be my guiding principle."
Chris Lewis said that he was raised to place service before self. As a result, he sought and received an appointment to the United States Naval Academy. Upon his graduation from Bradshaw High School in Florence, Alabama, he officially began his military service.
In 1993, Chris earned a Bachelor of Science degree in Political Science from the United States Naval Academy and his commission in the United States Navy. Upon which, Chris was selected for Naval Flight Officer training, earning his Wings of Gold as a Naval Flight Officer in 1995. Throughout his career, he continued his education, receiving a Master of Arts degrees in Political Science from the University of West Florida in 2002, and a National Security and Strategic Studies from the Naval War College in 2007.
As a Naval Officer, Chris and his family moved thirteen times in twenty-three years, from Oak Harbor, Washington to Lisbon, Portugal. As a combat veteran, he served multiple tours in both Afghanistan and Iraq, and has deployed throughout the world.
During his career, Chris served not only as a Naval Flight Officer, but also as a Strategic Analyst for the North Atlantic Treaty Organization's Strategic Commands in Lisbon, Portugal, where he led one of eight annual Joint Analysis Requirement studies. He served as the Officer-in-Charge of a Chief of Naval Operations Special Project Unit, the Contract Transition Director for Arnold Engineering Development Center at Arnold Air Force Base and accrued nearly a decade of Defense Acquisition experience.
In May of 2014, Chris, his wife of twenty-four years, the former Ms. Keri Martin, and their two sons moved back home to Florence in anticipation of his retirement and to ensure support for one of his sons who has been diagnosed with Autism and other developmental disabilities. Chris retired as a Commander from the United States Navy after 23 years of service. He left service with the Defense Meritorious Service Medal, two Navy Meritorious Service Medals, three Strike/Flight Medals, among many other accolades.
Following his military retirement, Chris created a small farm as well as a consulting firm, while continuing his work with the Department of Defense by providing program management support to Arnold Engineering Development Center, Arnold Air Force Base, Tennessee. As a local entrepreneur, Chris partnered with a local, independent insurance brokerage. His partners and he successfully sold the business in 2016 to a leading insurance brokerage.
Lewis said that God, Family, Community, and Service before Self are at the core of the Lewis household values.
Chris is the current Board President of the Children's Museum of the Shoals, where he has helped orchestrate the revival of the struggling children's educational institution. He is the Vice-Chairman of the Florence-Lauderdale Tourism Board, serves on the St. Florian Planning Commission, is a Third-Degree Member, Knights of Columbus, and coaches basketball at St. Joseph Regional Catholic School. The family is an active member of St. Michael's Catholic Church in St. Florian, Alabama.
Chris Lewis is challenging five-term incumbent Mo Brooks in the 2020 Republican primary.
Lilly Ledbetter speaks about her friendship with Ginsburg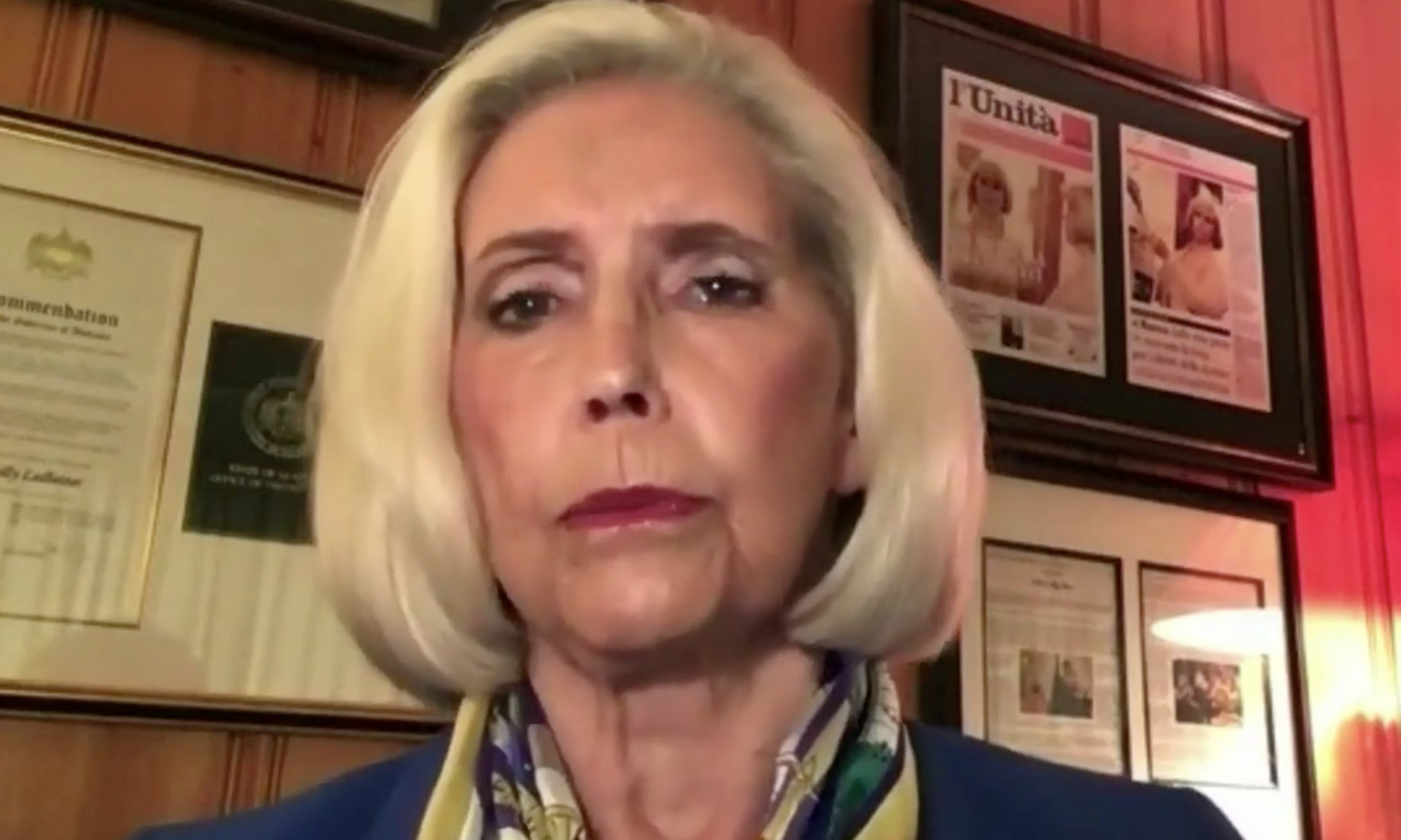 When anti-pay-discrimination icon and activist Lilly Ledbetter started receiving mail from late Supreme Court Justice Ruth Bader Ginsburg, Ledbetter's attorney told her to save the envelopes. That's how unusual it is to get personal mail from a member of the nation's highest court.
Ledbetter, 82, of Jacksonville, Alabama, shared her memories of her contact with Ginsburg over the last decade during a Facebook live event hosted by Sen. Doug Jones on Monday.
Ginsburg famously read her dissent from the bench, a rare occurrence, in the Ledbetter v. Goodyear Tire & Rubber Co. decision in 2007. The court ruled 5-4 to affirm a lower court's decision that Ledbetter was not owed damages for pay discrimination because her suit was not filed within 180 days of the setting of the policy that led to her paychecks being less than those of her male colleagues. 
Ledbetter said that Ginsburg "gave me the dignity" of publicly affirming the righteousness of Ledbetter's case, demonstrating an attention to the details of the suit.
Ginsburg challenged Congress to take action to prevent similar plaintiffs from being denied compensation due to a statute of limitations that can run out before an employee discovers they are being discriminated against. 
The Lilly Ledbetter Fair Pay Act of 2009 was passed by Congress with broad bipartisan support and signed into law by President Barack Obama. It resets the statute of limitation's clock with each paycheck that is reduced by a discriminatory policy.
Ledbetter said that her heart was heavy when she learned of Ginsburg's death on Friday. The women kept in touch after they met in 2010. That was shortly after the death of Ginsburg's husband, tax attorney Marty Ginsburg. She spoke about her pain to Ledbetter, whose husband Charles had died two years before.
"So we both shared that, and we shared a tear," said Ledbetter.
Ginsburg invited her to her Supreme Court chambers to see a framed copy of the act, next to which hung a pen that Obama used to sign it.
Ginsburg later sent Ledbetter a signed copy of a cookbook honoring her husband that was published by the Supreme Court Historical Society. Included with it was a personal note, as was the case with other pieces of correspondence from the justice that Ledbetter received at her home in Alabama. They were often brochures and other written materials that Ginsburg received that featured photos of both women.
Ledbetter expressed her support for Jones in his race against GOP challenger Tommy Tuberville. The filling of Ginsburg's seat is a major factor in that, she said.
"I do have to talk from my heart, because I am scared to death for the few years that I have yet to live because this country is not headed in the right direction," she said.
She noted that Ginsburg was 60 when she was appointed to the court. Ledbetter said that she opposes any nominee who is younger than 55 because they would not have the experience and breadth of legal knowledge required to properly serve on the Supreme Court.
She said that issues like hers have long-term consequences that are made even more evident by the financial strains resulting from the pandemic, as she would have more retirement savings had she been paid what her male colleagues were.
Jones called Ledbetter a friend and hero of his.
"I've been saying to folks lately, if those folks at Goodyear had only done the right thing by Lilly Ledbetter and the women that worked there, maybe they'd still be operating in Gadsden these days," he said.