Ivey attends AGCO ribbon cutting in Bremen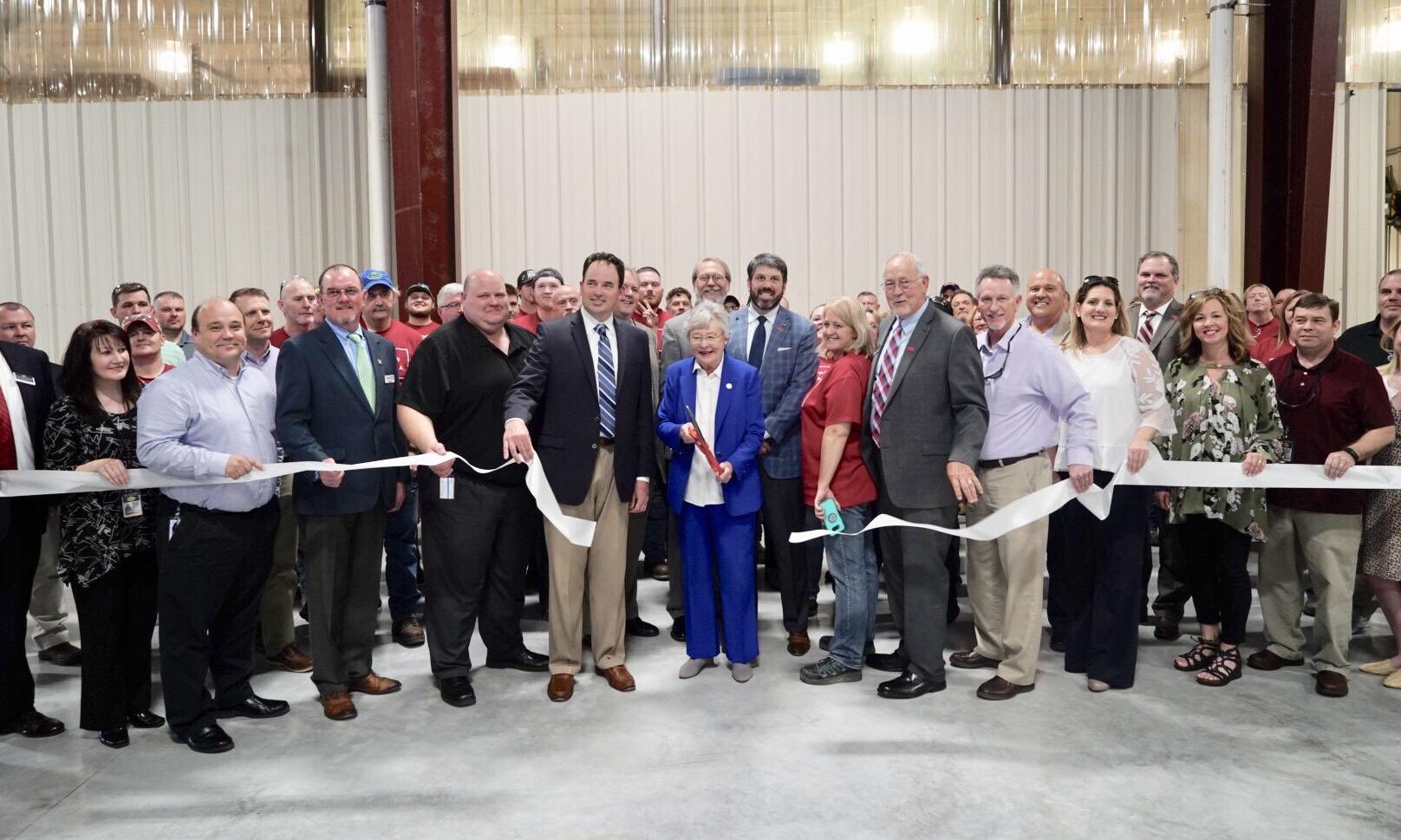 Alabama Governor Kay Ivey (R) joined company officials and local leaders at AGCO's facility in unincorporated Bremen for a ceremonial ribbon-cutting on a 32,000-square-foot expansion that will house the new production line.
"AGCO's addition of the Farmer Automatic production line in Bremen is a significant step for this area and for all of rural Alabama. I'm very grateful that these products will now, not only be Made in America, but also Made in Alabama," Governor Ivey said.
"Today, we're celebrating 50 more Alabamians earning a wage, and as a native of rural Alabama, I'm proud that we're also celebrating the fact that companies can, indeed, thrive in rural Alabama," she added.
AGCO is a farm equipment manufacturer with over a dozen major product lines. The company is moving it's Farmer Automatic Aviary Systems production Line from Germany to unincorporated Bremen, Alabama in rural Cullman County.
Economic developer Nicole Jones said, "Agriculture and food production has always been one of Alabama's dominant industries. AGCO is a leader in the manufacturing of machines and equipment that respond to the world's demands for food and fuel."
Nicole Jones said, "What a win for rural economic development today. AGCO' s decision to expand in rural Bremen will result in tremendous benefits related to income and quality of life – for the Cullman County area as well as our state."
AGCO Corp. is investing $5.7 million in the project creating 50 jobs.
AGCO employees presented Gov. Ivey with a Made in Alabama T-shirt after the ceremony announcing the expansion.
Duluth, Georgia-based AGCO's Farmer Automatic line offers innovative products for ultramodern poultry farming. Farmer's Automatic's pullet rearing technology allows farmers to take advantage of automation to boost efficiency.
AGCO began operations in Bremen 10 years ago. The company is also marking a decade without a work stop accident at the Alabama facility.
"AGCO is excited to expand our investment in Cullman County at our Bremen facility," said Hans Lehmann, vice president and general manager, AGCO Grain & Protein North & South America. "We like to say our products are 'Proven and Dependable.' The same can certainly be said about Cullman County.
"The fact we've not had one lost time safety incident speaks volumes to the quality of the workforce in the county," Lehman added. "And with the community's commitment to assist with industrial training and critical infrastructure improvements, we're confident in the future."
Lehmann said that AGCO, a global company, quickly "determined that Farmer Automatic should be made in Alabama."
The director of the Cullman Economic Development Agency, Dale Greer said that AGCO's expansion project was made possible through the cooperation of state, county and city leaders.
"We are very fortunate to be able to work with our state and county leadership to keep a great company growing in Cullman County," Greer said. "It's a big advantage to have the ability to ensure companies succeed in the rural parts of the county the same way they succeed in more urban areas."
State Senator Garlan Gudger (R-Cullman) said, "To have a globally renowned industry in AGCO locate, grow, and expand here is a testament to the generations of hardworking families in this area and the flourishing Alabama economy. Every day, it seems as if there is a new headline about some region in Alabama that is growing, expanding, and adding more jobs, but to see it happen here in Bremen, in rural Alabama, truly is special."
Alabama Commerce Secretary Greg Canfield said that Alabama's lead economic development agency is taking steps to elevate the competitiveness of the state's rural areas when it comes to attracting new investment and jobs. The Alabama Jobs Act gives special enhanced incentives to projects locating in certain "targeted," or rural counties.
"While we have had success in facilitating rural economic development, we want to continue to improve and do more to help the state's rural counties and small towns and cities," Canfield said. "We're committed to providing additional resources to stimulate rural development, and the creation of the rural development manager position will move that effort forward."
Print this piece
Ag commissioner concerned about collapsing beef prices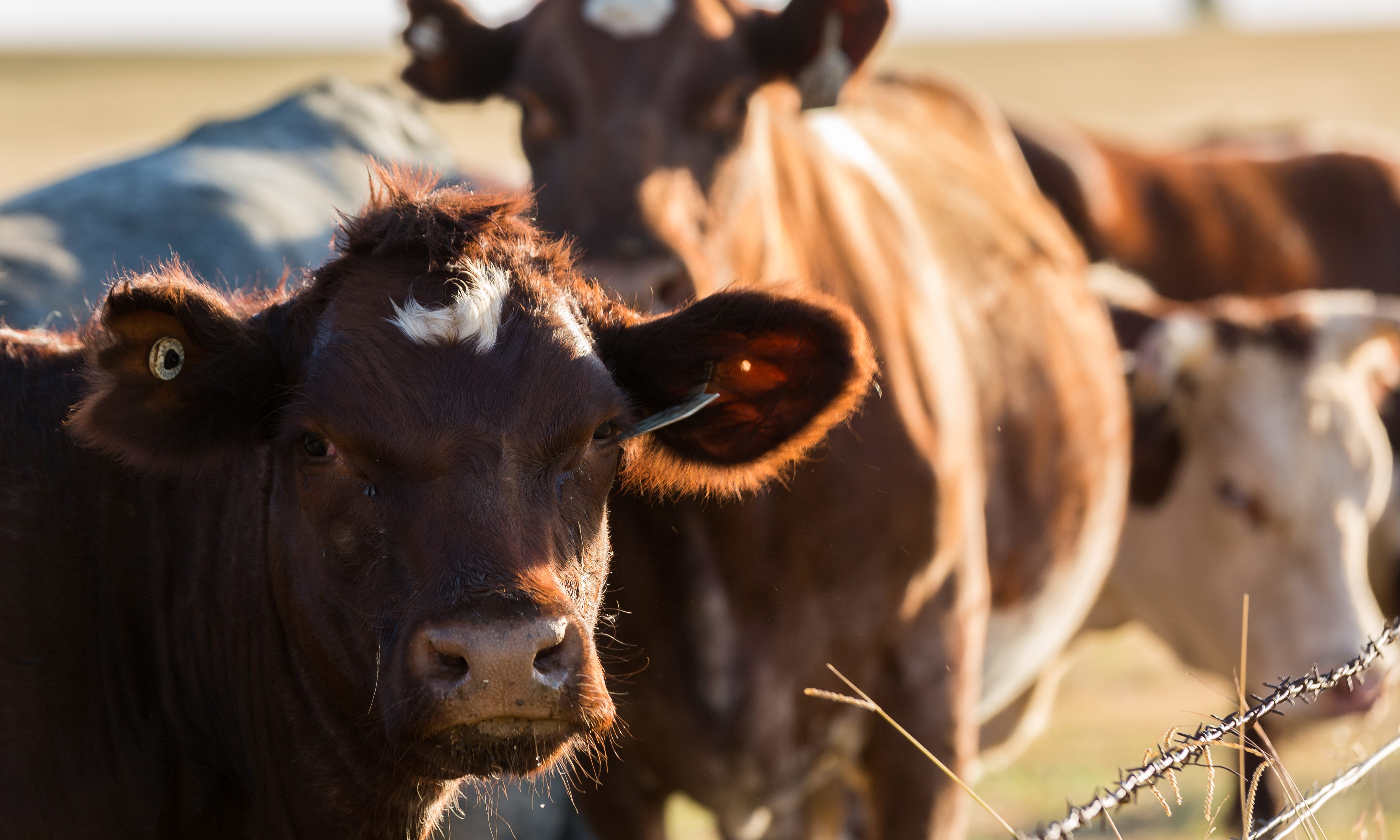 Alabama Department of Agriculture and Industries Commissioner Rick Pate (R) is concerned about dropping cattle prices and the impact that that is having on Alabama's farmers and ranchers.
"We have been very dialed into the crisis Alabama Cattle Producers are up against," Pate told the Alabama Political Reporter. "We will continue to closely monitor this dire situation and the market impact it is having on Alabama's cattle farmers . . . as well as consumers."
"After I was contacted by a number of Alabama's stockyards and Cattle producers expressing concern with regards to market inconsistencies and increased consumer prices…… I wrote a letter to Senators Shelby and Jones requesting that they join in on a push for an investigation of the meat packing industry," Pate said. "I am encouraged by the support we are getting from both Jones and Shelby. It's also great to see Alabama Producers joining in together in an effort to formulate a strategy to address the current situation."
Commissioner Pate shared the April 6 letter.
"Over the last five days, I have been contacted by many stockyards and cattle producers concerning the seemingly inconsistent drastic reduction in futures prices for cattle while at the same time consumers are purchasing more beef at grocery stores than at any time in recent memory and at the same time grocery store shelves are empty of beef," Pate wrote the Senators. "There is concern from many in the cattle industry that the large meat packing companies are manipulating markets to put cattle produces and local stockyards at a disadvantage during a national crisis. Due to depressed cattle prices and uncertainty over cattle prices multiple stockyards will not conduct business this week."
"I understands that Senators Chuck Grassley of Iowa and Mike Rounds of South Dakota have recently asked the U.S. Department of Justice and other federal agencies to investigate whether the large packing companies are manipulating beef markets to fix prices at a level that negatively impacts beef producers," Pate wrote. "I urge you to join your fellow senators in calling for this investigation to make certain that Alabama cattle producers are not suffering from artificially low beef prices."
COVID-19 has impacted many areas of our lives. That includes at the grocery store where selection of beef, pork, and chicken products can be a hit and miss proposition for shoppers due to hoarders and to less cattle, hogs, and chicken being killed because of slaughterhouses suffering high absenteeism due to COVID-19. The big four major packers: Tyson Foods, Cargill/Excel, J.B.S. Swift, and National Beef process over 80 percent of the cattle. When their daily productions dropped there was an oversized effect on cash and futures markets, because of the lack of competition and because 70 percent of the cattle they process are forward contracted. If a feedlot was not forward contracted they often could not sell their cattle at any price.
The spot market or cash market generally determines live cattle prices. Some in the industry have accused the big four meatpackers of engaging in an "allied strategy" to manipulate the spot market so that the four major companies can profit at the expense of farmers and ranchers.
Sen. Grassley praised President Donald J. Trump's recent call for an investigation into possible anticompetitive behavior in the beef industry. Last month, Grassley lodged a similar request with the Departments of Justice and Agriculture.
"While consumers are facing record-level prices at the meat counter, America's Beef producers are being forced to sell their cattle to meatpackers at a loss, if they can sell them at all," Sen. Grassley said. "Consolidation in the meatpacking industry has exacerbated the market pain on both sides of the supply chain, and producers and consumers need to know whether unfair business practices by packers are to blame."
"I've called on the Trump administration to look into unfair or anticompetitive practices and I'm grateful that President Trump has made this issue a priority," Grassley added. "USDA is looking into unfair pricing practices. DOJ must also examine if any collusion within the packing industry has taken place in violation of our antitrust laws."
Grassley has long raised concerns about consolidation in the meatpacking industry and pressed USDA to protect independent producers.
The National Cattlemen's Beef Association recently called for an investigation into the business practices that lead to unfair marketplace for beef producers. R-CALF filed suit against the Big Four packers last year alleging that the four companies are engaging in an "allied strategy" in defiance of U.S. anti-trust law.
Rick Pate is a cattle rancher in Lowndes County. The Pate family has raised Charolais beef cattle in Alabama for decades.
Print this piece