Ivey: First Class Pre-K highest quality program in nation for 13th years straight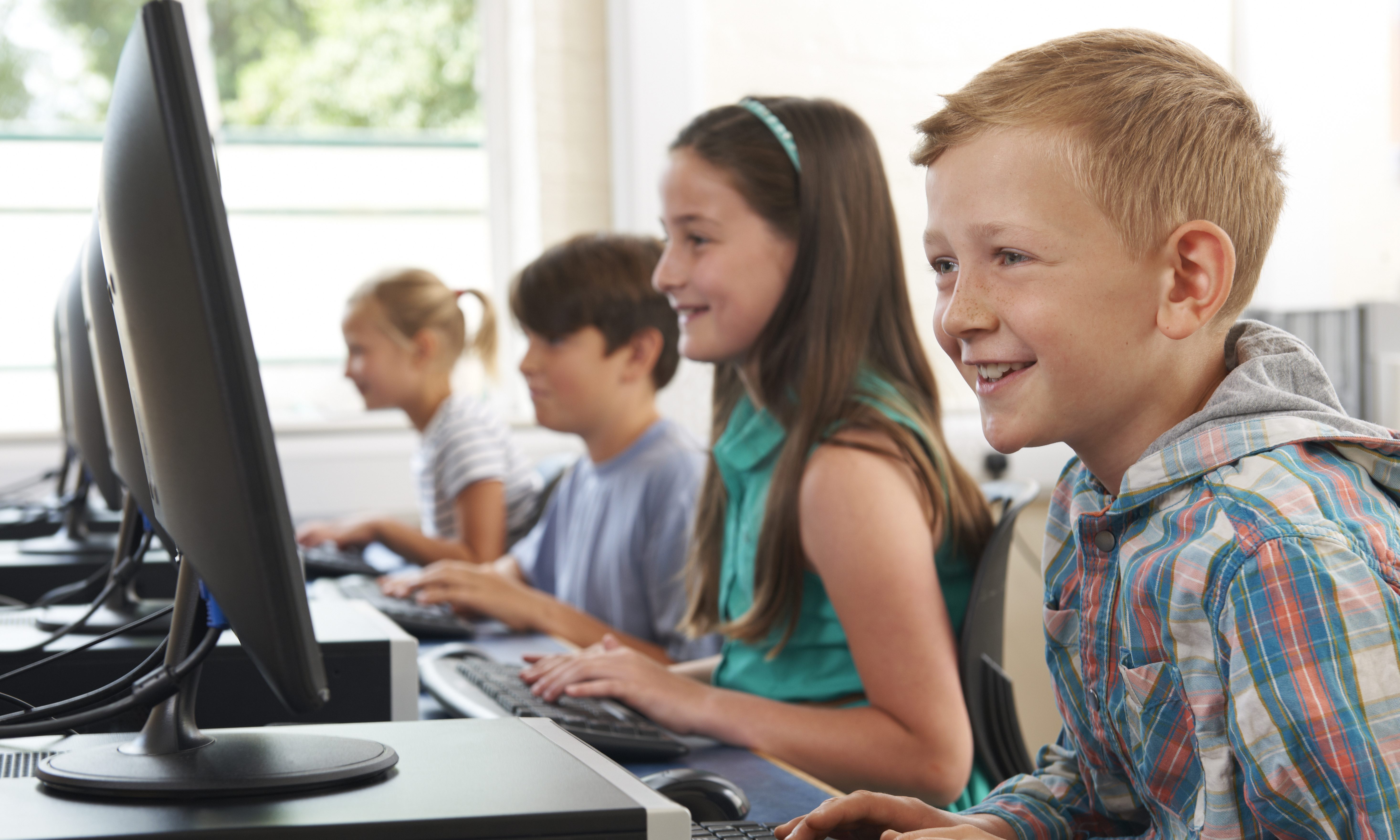 Alabama Gov. Kay Ivey announced  Wednesday that the National Institute for Early Education Research has ranked Alabama First Class Pre-K as the nation's highest quality state pre-kindergarten program for the 13th consecutive year.
"For a child to reach their fullest potential later in life, they must first build a strong foundation. I'm proud that Alabama First Class Pre-K is once again proving to be successful in providing that solid ground for our youngest learners," Ivey said. "From our state's historic investment in this program to Secretary Jeana Ross's unmatched leadership, Alabama is setting the tone for early childhood education around the country. Other states know that Alabama's students are getting off to a very strong start, and if they follow Alabama's lead, then they, too, can do the same for their students."
"As Alabama continues to expand access to high-quality, voluntary pre-K for 4-year-olds, the department is committed to ensuring the highest quality early learning experiences," said Jeana Ross, secretary of Early Childhood Education. "With the support of the Alabama Legislature and the strong leadership of Governor Kay Ivey, Alabama continues to lead the nation in growth and quality. We are constantly working to develop and implement policies that support program quality in early childhood settings."
"The Alabama First Class Pre-K program's 13-year reign leading the nation in pre-k quality is unprecedented, and a testament to the teachers, coaches, and monitors who work with children enrolled in the program every day," said Allison Muhlendorf, executive director of the Alabama School Readiness Alliance. "We will continue to work with state leaders to encourage increased investments in the program so that more families have the opportunity to participate."
Alabama leads the nation in ensuring quality while expanding program access. Nationally, the State of Preschool 2018 annual report, based on 2017-2018 academic year data, found that just one-third of 4-year-olds are enrolled in public preschool programs. That is virtually no change in years. Nationally, state funding is failing to keep pace with even the slow increases in enrollment and state spending per child has decreased, when adjusted for inflation. Inadequate funding undermines classroom quality, and most states fail to pay pre-K teachers comparably to K-3 teachers.
"We wish more states followed Alabama's example of expanding pre-K enrollment with adequate funding, high quality, and demonstrated effectiveness," said NIEER Founder and Senior Co-Director Steven Barnett. "Research finds the program yields long-term gains in achievement. If the state continues to invest, all Alabama's young children can benefit in the near future."
All teachers in First Class Pre-K classrooms must center their instructional strategies, classroom environment and activities according to the Alabama First Class Frame Work, first implemented beginning in the 2013-2014 academic year.
NIEER's 2018 State of Preschool Yearbook evaluates the quality of state-funded pre-kindergarten programs operating during the 2017-2018 school year. That year, Alabama enrolled approximately 16,884 4-year-olds. State leaders have since expanded funding for the program to extend its reach to 18,800 four-year-olds in the current school year.
NIEER listed Alabama in its report as one of nine "States on the Move." In its profile of Alabama, NIEER highlighted the state's commitment to increasing funding to expand enrollment and to ensuring pay parity for pre-K teachers.
ASRA points to continuing research by the Public Affairs Research Council of Alabama and the University of Alabama at Birmingham to demonstrate the impact state investments in pre-k are making in improving student outcomes. The PARCA/UAB team has found that students who participate in a First Class Pre-K classroom — regardless of demographics, zip code or school — are more likely to be proficient in math and reading than their peers. This study currently reviews student assessment scores through the seventh grade, and researchers plan to continue their evaluations as students progress through high school.
The Alabama School Readiness Alliance's business-led Pre-K Task Force is encouraging lawmakers to approve a $25 million expansion of the First Class Pre-K program. Governor Ivey included this expansion in her Fiscal Year 2020 education budget. If appropriated by the state legislature, the proposed funding increase would open as many as 240 additional classrooms next year and help bring the total number of First Class classrooms statewide close to 1,300.
The Alabama Department of Early Childhood Education manages the First Class Pre-K program. Across the state, there are 1,045 Alabama First Class Pre-K classrooms located in various public and private schools, child care centers, faith-based centers, Head Start programs and other community-based preschool settings. However, that is only enough classrooms to enroll approximately 32 percent of 4-year-olds across the state.
In 2018, Alabama First Class Pre-K received its largest-ever single year funding increase, which expanded access to 32 percent of 4-year-olds in the state while continuing to meet all 10 quality standards benchmarks. Alabama requires all First Class Pre-K lead teachers to have a bachelor's degree, at a minimum, and provides salary parity with K-3 teachers.
The Alabama School Readiness Alliance advocates for the expansion of high-quality, voluntary pre-kindergarten. ASRA works to ensure that pre-K is a continuing priority for Alabama's children, parents, community leaders, legislators and governing officials. ASRA is a collaborative effort of A+ Education Partnership, Alabama Giving, Alabama Partnership and VOICES for Alabama's Children.
To learn more visit www.alabamaschoolreadiness.org
Print this piece
UAH researchers and the world's fastest supercomputer join the fight against the COVID-19 virus
More and more of Alabama's brainpower is being redirected into fighting the novel coronavirus that causes COVID-19.
Dr. Jerome Baudry is a professor in the Department of Biological Sciences at the University of Alabama at Huntsville. Dr. Baudry and his lab are involved in a project that is using the Oak Ridge National Laboratory's Summit supercomputer to examine compounds to fight the virus that has already killed 34,807 people as of early Monday morning.
The compounds under review include drugs already available with safe profiles, as well as natural products. Compounds identified as possible future drugs will also be studied.
"We are at this point focusing on repurposing existing drugs," Dr. Baudry said. "That is, to take existing drugs from the shelf and find which ones are active against either the virus itself or can help in treating or mitigating the effects of infection in the severe cases."
Dr. Baudry said that about 30 researchers are involved in the project, and are working around the clock. The group is studying how the virus ticks, including how it expresses proteins, for clues on how to defeat it.
"We can use high performance computers and supercomputers to look at the entire genome of the virus, see everything the virus' genome is making and build computational models of all these proteins, and repeat the repurposing process for each of these proteins," Dr. Baudry said.
Scientists in the group are starting with some proteins on the surface of the virus in an attempt to prevent it from infecting human cells.
"We are also looking at some of the proteins that allow the virus to replicate itself when it is inside the human cell in order to block this process, a bit like for many anti-AIDS drugs," Dr. Baudry explained. "But we will expand to pretty much everything in the virus' genome that can be targeted by a drug."
Oak Ridge National Laboratory's 200 petaflop supercomputer allows researchers unprecedented access to solving this and some of the world's other most pressing challenges.
Researchers have a databases about virtually all existing drugs, natural products or molecules that may not have been tested yet as drugs. There are thousands of them. Then they build virtual models of these compounds using the laws of physics and chemistry to calculate their composition and arrive at a very detailed computational description.
"Then we look at the virus' genome," Dr. Baudry said. "We have to build models for all the virus' proteins, again describing all the atoms, their properties, how they move together, etc."
The supercomputers then compute how the atoms of a possible drug will interact with the atoms of the virus' proteins.
"It's like doing a test tube experiment to see if a possible drug will bind to the protein, except that we perform this in a virtual test tube using our computers," Baudry explained.
Economic developer Dr. Nicole Jones explained to the Alabama Political Reporter, "Researchers across Alabama are working around the clock to assess potential treatment for the novel COVID-19. The University of Alabama in Huntsville (UAH) and Dr. Baudry are using technology, the Oak Ridge National Laboratory's Summit supercomputer, to examine compounds from safe, existing drugs as well as natural products. Repurposing existing drugs is a strategy that can expedite the process if a potential cure or treatment is found. The drugs are already on the shelf, why not test them to see if they can be useful? The high performance computers and supercomputers allow researchers to examine the entire genome of the virus and how it reacts. UAH's latest announcement is another example of the brainpower we have in Alabama and our state's commitment to combating this pandemic."
UAB, Southern Research Institute, Hudson Alpha, and Alabama biotech firms are also working on finding drugs that will treat COVID-19 as well as hoping to develop a vaccine to prevent it.
Print this piece