Agriculture and Industries approves dozens of industrial hemp licenses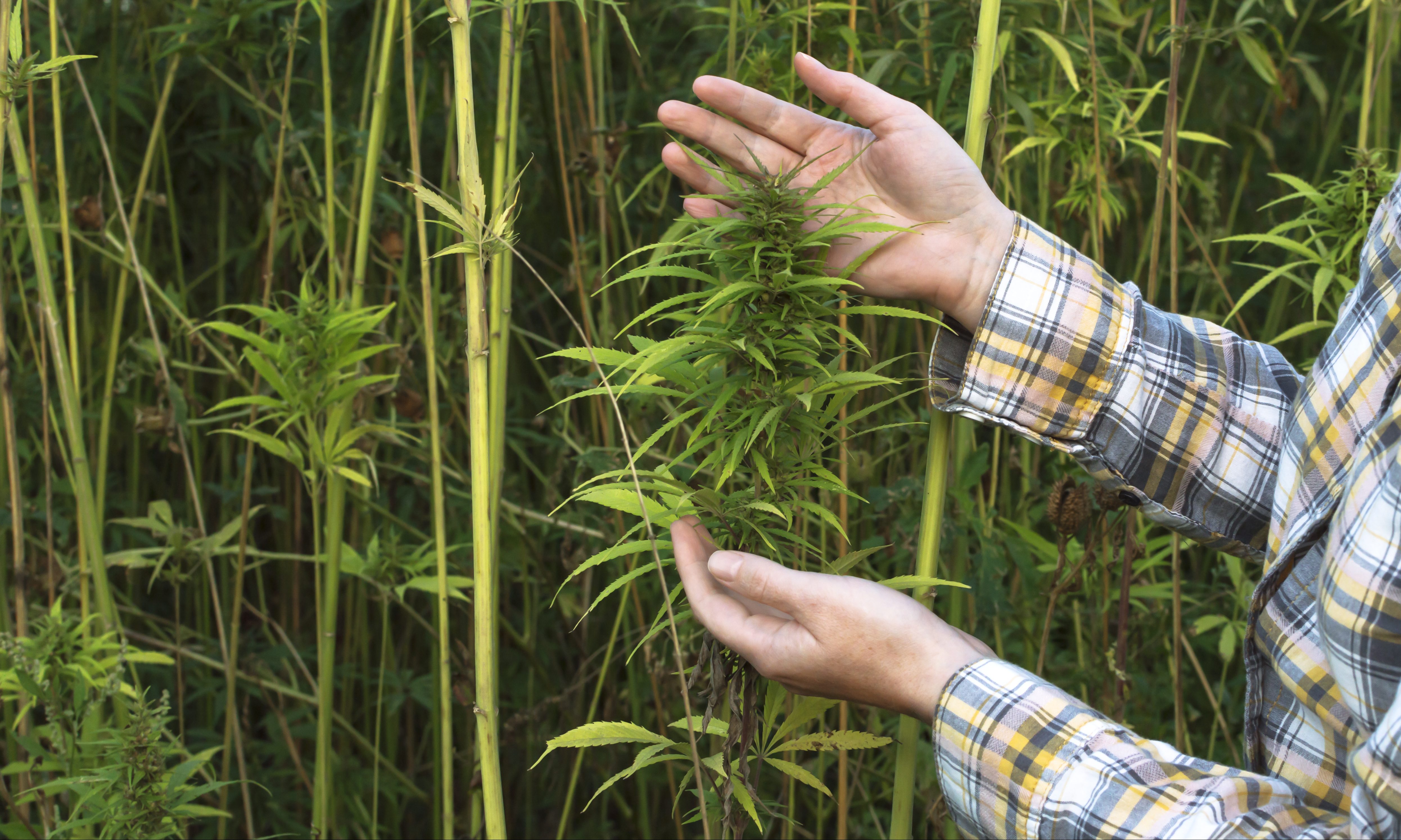 The Alabama Department of Agriculture and Industries has licensed dozens of growers, processors and universities to grow, cultivate, process and research industrial hemp in 2019.
Commissioner Rick Pate said Thursday that ADAI has licensed 152 growers, 59 processors and five universities to participate in the state's Industrial Hemp Pilot Program.
"We have had a significant interest in the Alabama Industrial Hemp Pilot Program from potential growers and processors since the availability of applications was announced in January," Pate said. "The approval of applications and execution of license agreements is complete, and we are in the next phase of the program.  We are encouraged after our initial meetings with the approved growers and processors that the first year of the pilot program will provide opportunities for the agriculture industry in Alabama."
Individuals and businesses must be licensed to grow or process industrial hemp.
Under laws passed by the Alabama Legislature and the United States Congress, it is unlawful to possess any raw or unprocessed hemp, hemp plants or hemp seed without a license from the ADAI.
The 2018 Farm Bill, passed in December, defined industrial hemp as an agricultural commodity, removing it from the controlled substance list.
Producers may now legally farm industrial hemp as part of an approved industrial hemp regulatory program like Alabama's. The state started accepting applications for the pilot program in January.
The Legislature tasked the department with developing the program in 2016 when it passed the Industrial Hemp Research Program Act.
Hemp is a strain of the Cannabis sativa plant species that is grown for industrial uses. The industrial hemp strain of Cannabis is a different strain from marijuana. It generally has a significantly lower level of tetrahydrocannabinol content.
Fields of industrial hemp that contain greater than 0.3 percent THC, the chemical associated with the high from marijuana, will be destroyed if an analysis finds such a level.
"I want to commend the members of the ADAI staff who have gone above and beyond to make this program possible in Alabama," Pate said. "It is never easy to start a program from scratch, but our staff is committed to make this program work, giving farmers in Alabama an opportunity to diversify and grow an alternative crop."
Print this piece
Alabama may need 2,500 more ventilators. It's having to compete to get them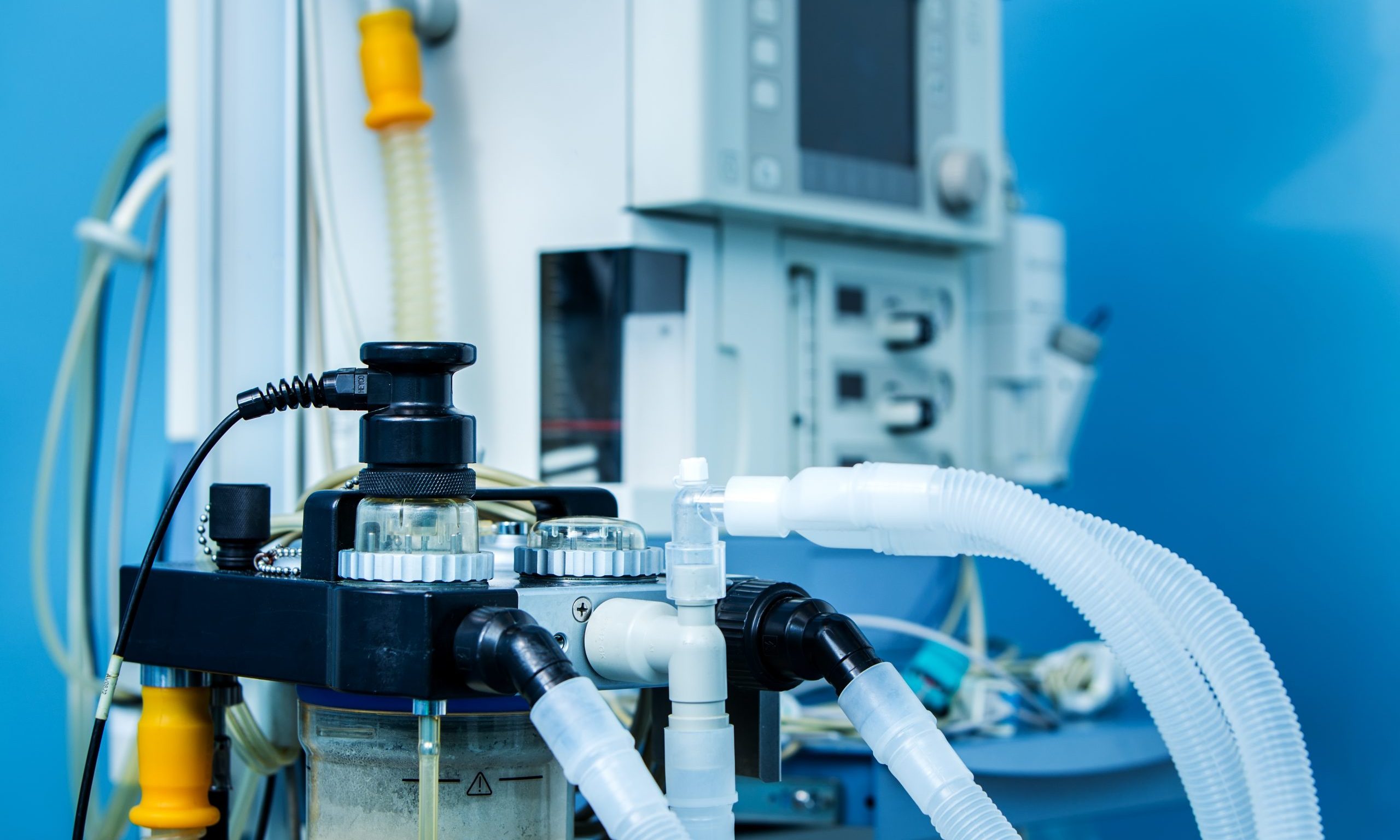 Alabama may need 2,000 more ventilators than it has, and it's being forced to compete with other states to get them on the private market.
State Health Officer Dr. Scott Harris said Friday that the Alabama Department of Public Health is attempting to source its own ventilators as a number of hospitals in the state are already struggling and asking for more.
The state requested 500 ventilators from the federal government through the Department of Health and Human Services and the national strategic stockpile. It asked for 200 of them to be delivered urgently.
"HHS has indicated that they're not going to fulfill that anytime soon because they're still taking care of places like New York City," Harris said in an interview with APR.
When Alabama nears an expected surge — say 72 hours before hospitals are expected to be overwhelmed with patients requiring life support — they may be able to make the extra ventilators available.
So Alabama, like a number of states, is being forced to try to source ventilators on its own through the private market, where hundreds of hospitals, all the other states and other countries are trying to do the same.
Harris said he signed a purchase order Thursday for 250 more ventilators.
"We're waiting to see, and then there are others that we're waiting to hear from," Harris told APR. "We're doing our best to try to source these in any way that we can."
"We're attempting to source those ourselves, but as you know, all the states are looking to source their own and in some measure competing with each other," he said a press conference Friday evening when Gov. Kay Ivey announced a shelter in place order.
Alabama Sen. Doug Jones said Thursday that Alabama will likely make additional requests, but there are only 10,000 ventilators in the national stockpile and in the U.S. Department of Defense surplus. And with every other state in the country also requesting these supplies, the federal government has said that states should not rely on the national stockpile to bolster their ventilator capacity.
By Friday, nearly 1,500 people were confirmed positive with the virus. At least 38 have died. Dire models from the Institute for Health Metrics and Evaluation at the University of Washington — models that influenced the state's decision to issue a stay-at-home order — project that by mid-April, Alabama could have a massive shortage of ventilators and hospital beds.
"The timeline I think makes sense and the time when we're expected to have a surge is the part that was most useful to us," Harris said. "We've been trying very hard to get an order in place with regards to this surge that we expect to happen."
The model estimates that Alabama could have a shortage of 20,000 hospital beds, 3,900 intensive care beds and more than 2,000 ventilators.
At least 3,500 ventilators would be needed at the peak of the COVID-19 outbreak in mid-April, according to the IHME model. Last month, Alabama Hospital Association President Donald Williamson said the state has a surge capacity of about 800.
The same model projects that about 5,500 people could die from COVID-19 in Alabama by August. However, the model is live and is regularly adjusted. Earlier this week, it suggested that 7,000 people could die by August.
Harris said the state, over the past couple of weeks, has added a few hundred additional ventilators to its capacity by converting anesthesia machines and veterinary ventilators for use on those infected with the coronavirus.
"Yet, even with adding all of those ventilators, going up by a few hundred units, which means to tell you that we're still using around the same percent of all of our ventilators even though the number [of ventilators] is going up," Harris said. "So we know that there are more patients on ventilators."
The state health officer said some hospitals in the state are already struggling but others are cooperating to share resources.
"They are really working hard to make sure that they have what they need, and we're trying very hard, along with the governor's office, to make sure that Alabama has enough inventory," Harris said.
Print this piece