Senate committee OKs raise, bonuses for correctional officers
Alabama Department of Corrections Commissioner Jeff Dunn and members of his team addressed the Joint Legislative Committee on Prisons Thursday about the chronic understaffing in Alabama's prisons.
The Joint Legislative Committee on Prisons is chaired by State Rep. Cam Ward, R-Alabaster, and State Rep. Jim Hill, R-Odenville.
Dunn told the committee that he has been working with an outside consulting firm for six months on improving ADOC's recruitment and retention of corrections officers. Dunn acknowledged that the hiring of more officers was crucial and said that higher pay and retention and recruitments bonuses would help in the goal.
The committee voted to support a plan to raise the corrections officers pay by five percent and to offer the bonuses that Dunn has requested.
The governor is requesting hiring 500 more corrections officers in her budget. That was part of the General Fund budget that passed the House last weeks.
Legislators have expressed doubts that that is even possible.
"I think the commissioner is anticipating that the new pay scale will up that number, but I think we all have doubts," Ward said.
Dunn told the committee that ADOC just graduated a class of 62 new corrections officers. That is the largest class in years. Some classes have been as low as 24. Dunn said that they typically have seven classes graduate from the academy every 24 months.
Dunn said ADOC currently has 1,200 full-time officers, plus a number of retired state workers who help meet the state's staffing needs.
A report by the U.S. Department of Justice accused Alabama prisons of an unacceptable level of violence, including rape and murder.
The DOJ's two-and-a-half-year investigation found that violence, gangs, drugs, weapons, a culture of sexual abuse and contraband were all intolerably high in the prison and accused corrections officers of acceptance of the violence as normal.
A federal court order has found that Alabama needs well over 2,000 prison guards. The DOJ said that the prisons are chronically understaffed and overcrowded.
State Rep. Chris Sells, R-Greenville, said Thursday that he visited one prison recently and though the staffing needs were 200 guards, they only had 95.
Dunn said that the new pay scale would allow a new hire with just a high school diploma to make $31,000 a year.
Persons with a two-year associates degree or a four-year degree would earn even more.
DOJ says that they have been unable to finish their report because ADOC has refused DOJ's subpoenas for thousands of documents on alleged excessive force and sexual abuse by ADOC corrections officers on inmates.
Attorney General Steve Marshall is objecting to the subpoena arguing that DOJ has exceeded its authority and that ADOC does not have the resources to hand over the 68,000 documents including daily intelligence reports.
Currently, ADOC makes corrections officers undergo 12 weeks of academy training so that they are certified at the Alabama Peace Officers Standards and Training level. Dunn said that other states do not do that and proposed creating a less rigorous correctional security guard position with just six weeks of training.
"The vast majority of systems across the country, to include the Federal Bureau of Prisons, do not do a law enforcement certification," Dunn said.
Ward said that ADOC should do everything possible to comply with Judge Thompson's order, and that the Legislature was willing to put up whatever money was needed and to change regulations to comply.
Ward sponsored Senate Bill 303 to raise correction officers' pay. That bill received a favorable report from the joint committee on Thursday.
ADOC shared the comprehensive "Recruiting and Retaining Correctional Officers" report, compiled by third-party consultant Warren Averett.
The ADOC contracted Warren Averett in 2017 to complete a thorough review of ADOC's policies, practices and procedures related to recruiting and retaining correctional officers and to make recommendations for improvement.
ADOC said in a statement that it has been working closely with Warren Averett and additional third-party experts to implement recommendations for improving recruitment and retention within Alabama's prison system.
With new strategies in place, the ADOC has seen significant progress, including the hiring of 47 new corrections officers in March 2019.
"The ADOC has been working diligently on the recommendations provided in the Warren Averett report," said Dunn. "We are pleased to be able to share the contents of this report and are excited to announce that the current ADOC Academy class is the largest since 2015. With this momentum, recruitment efforts are projected to generate a significant increase than seen in years past."
Dunn said that ADOC is working hard to comply with the federal court order and to present a plan to the DOJ to resolve their concerns.
"We recognize the magnitude and scope of the challenges our department faces, especially as the U.S. Department of Justice recently identified," said Dunn. "We have been working tirelessly to implement actionable solutions to address these challenges – such as recruitment – but remain in a difficult position with limited resources that impacts the speed and intensity in which we address these systemic issues. With Governor Ivey leading the way, all stakeholders, including the state legislature and its leadership, the DOJ, and the advocacy community, must work together to form permanent and transformative solutions."
DOJ gave the state 60 days to present a plan to address the problems found by their investigation or the federal government could sue the state for failing to comply with the Constitutional Amendment forbidding cruel and unusual punishments.
Plaintiffs ask for panel of judges to reconsider ruling on Alabama voter ID law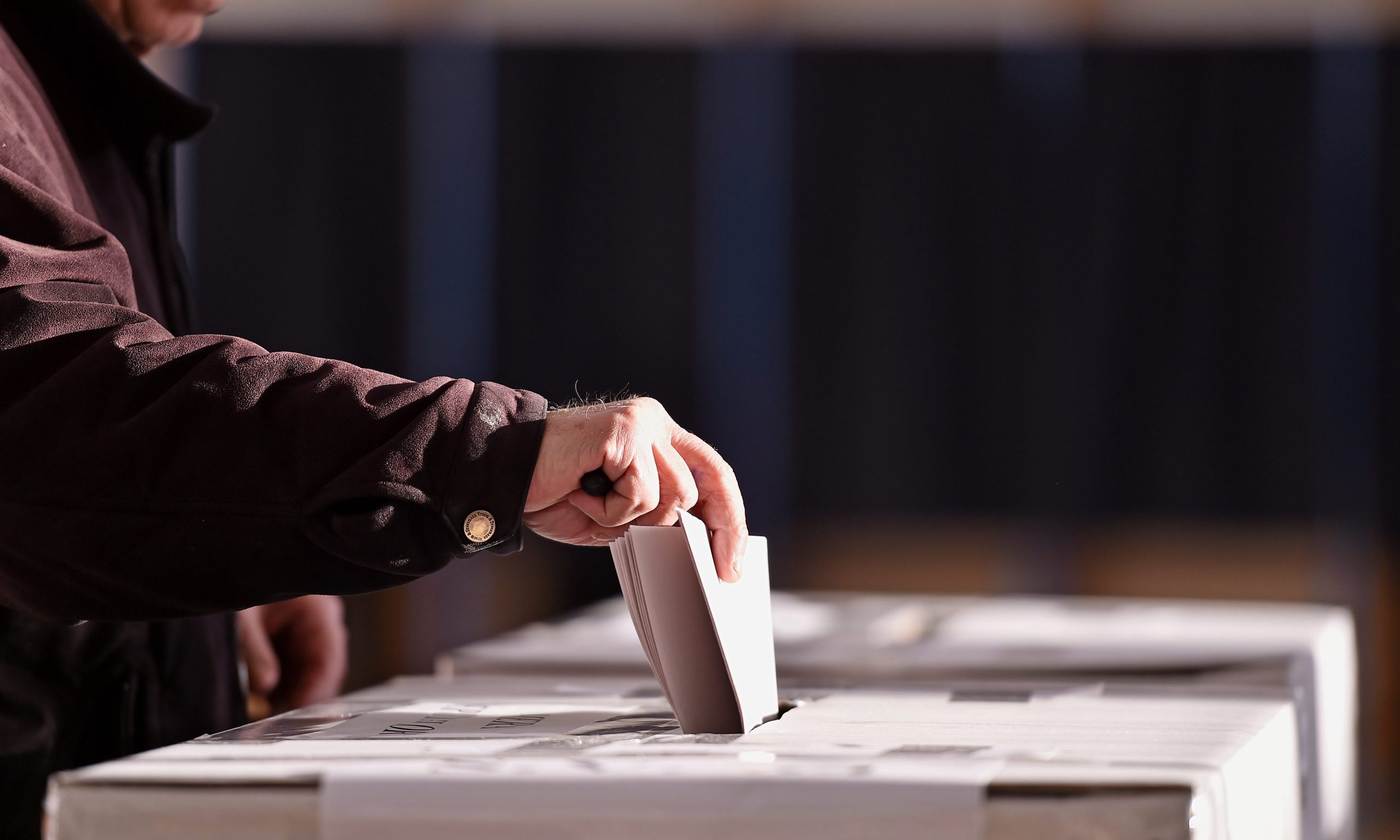 Plaintiffs suing Alabama Secretary of State John Merrill alleging the state's voter ID law discriminates against minorities on Monday asked a panel of judges to reconsider an appeals court decision that affirmed the law. 
The NAACP Legal Defense and Educational Fund on Monday filed a petition Monday asking that all of the judges on the Eleventh Circuit Court of Appeals reconsider the July 21 decision by a panel of three judges that fell 2-1 in favor of the state's voter ID law. 
The 2011 law requires voters in Alabama to show a valid, government-issued photo ID to vote. The NAACP, Greater Birmingham Ministries and several minority voters sued, arguing that lawmakers knowingly crafted the law to prevent Black people and other minorities, who are less likely to have such photo IDs, from voting. 
The three-judge panel of the 11th Circuit Court of Appeals in its July 21 opinion found that the burden of Alabama's voter ID law is minimal, and does not"violate the Fourteenth and Fifteenth Amendments of the Constitution, nor does it violate the Voting Rights Act."
Merrill has argued that the state's voter ID law is meant to deter in-person voting fraud and that the state makes available mobile photo ID units able to provide voters with the necessary IDs.
District Judge Darrin Gayles in his dissenting opinion wrote that voter fraud in Alabama is rare, and that "while there have been some limited cases of absentee voter fraud, in-person voter fraud is virtually non-existent."
Gayles wrote that Merrill presented evidence of just two instances of in-person voter fraud in Alabama's history.
"Despite the lack of in-person voter fraud, Secretary Merrill claims Alabama enacted the Photo ID Law to combat voter fraud and to restore confidence in elections — a dubious position in light of the facts," Gayles wrote.
Gayles noted that former State Sen. Larry Dixon, R-Montgomery, before his retirement in 2010, sponsored similar voter ID bills.
"During this time, Senator Dixon made repeated comments linking photo identification legislation to race, including 'the fact you don't have to show an ID is very beneficial to the Black power structure and the rest of the Democrats' and that voting without photo identification 'benefits Black elected leaders, and that's why they're opposed to it,'" Gayles wrote in his dissenting opinion.
"It is clear from the statements of the legislators who enacted Alabama's photo ID law that they passed it for the unconstitutional purpose of discriminating against voters of color," said LDF senior counsel Natasha Merle in a statement Monday. "As long as this law is intact, Black and Latinx Alabamians will continue to be disproportionately excluded from the state's electoral process."
Attorneys in the filing Monday told the court that "roughly 118,000 Alabamians lack qualifying photo ID, and Black and Latinx voters are twice as likely to lack qualifying ID as compared to white voters. Given this evidence, a trial was required to determine whether HB19 violates the Fourteenth and Fifteenth Amendments."