Sewell: Mueller report shows Trump, campaign were dishonest, unethical, immoral and unpatriotic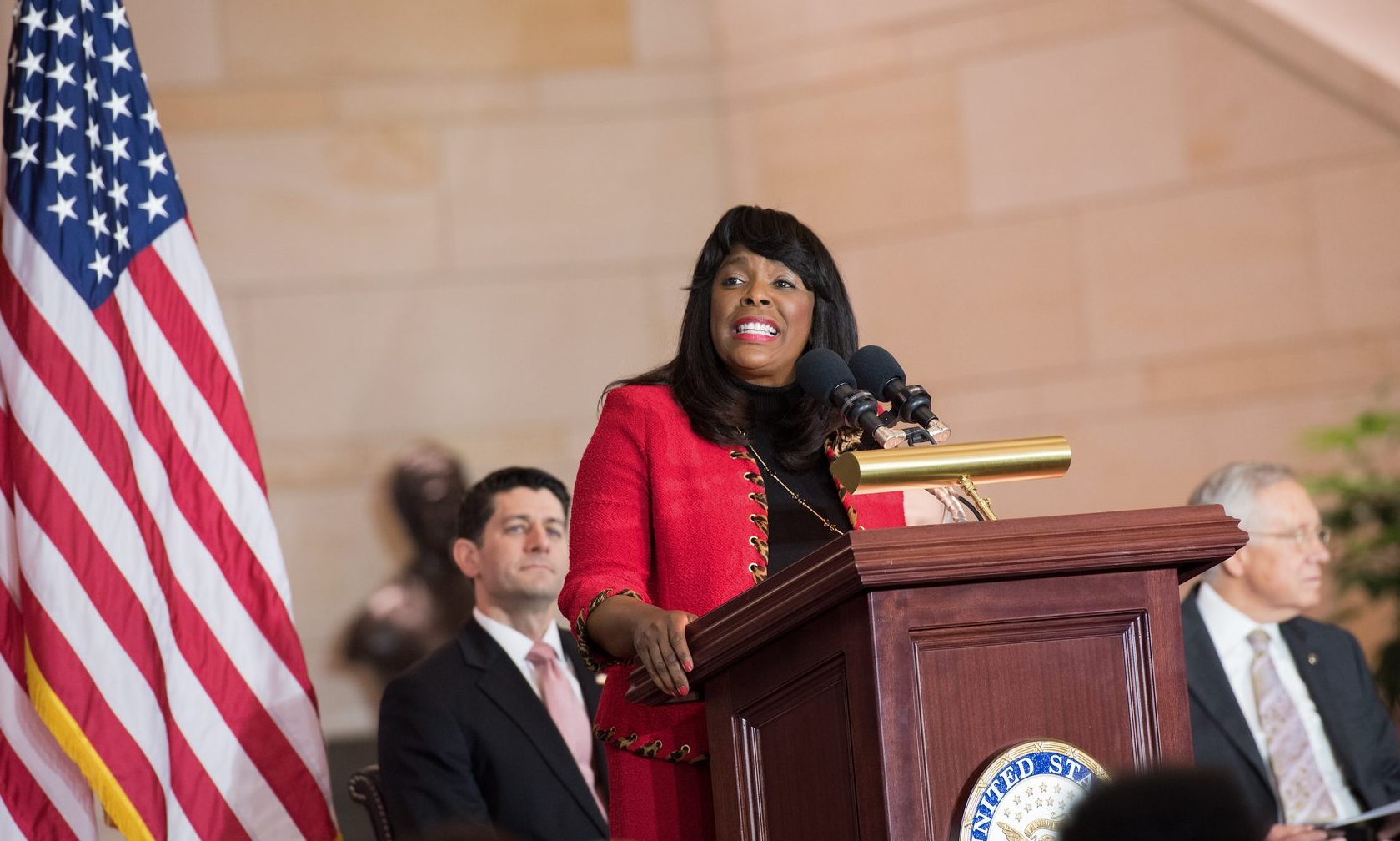 Friday, U.S. Representative Terri A. Sewell, D-Selma, released a statement on the Department of Justice's release of a redacted version of the Special Counsel's report on the investigation into Russian interference in the 2016 presidential election.
"Even in its incomplete form, the redacted Special Counsel report makes one thing very clear: irrespective of whether President Trump and his campaign's actions were criminal, they were dishonest, unethical, immoral and, ultimately, unpatriotic," Congresswoman Sewell said. "The American people deserve better from their public officials, especially those who serve at the highest levels of our government, and transparency demands that Congress is presented with the full report and underlying materials."
Senator Mitt Romney, R-Utah, said that it was "good news" that Mueller's team found insufficient evidence to charge Trump with conspiring with Russia to influence the 2016 election.
"The business of government can move on," Trump said. "Even so, I am sickened at the extent and pervasiveness of dishonesty and misdirection by individuals in the highest office of the land, including the President; I am also appalled that, among other things, fellow citizens working in a campaign for president welcomed help from Russia-including information that had been illegally obtained; that none of them acted to inform American law enforcement; and that the campaign chairman was actively promoting Russian interests in Ukraine."
"Reading the report is a sobering revelation of how far we have strayed from the aspirations and principles of the founders," Romney concluded.
Former Arkansas Governor Mike Huckabee (R) condemned Romney's comments.
Despite 18 months of investigations with 19 attorneys and 40 FBI agents, Robert Mueller failed to indict Donald Trump or any of his family.
Trump's Democratic opponents in Congress are now focusing their efforts on investigating the President's taxes.
Congresswoman Terri Sewell is a senior member of the House Permanent Select Committee on Intelligence.
Jones votes against Amy Coney Barrett confirmation
Since Justice Ruth Bader Ginsburg's death in September, Jones said he would not vote for a nominee, no matter who it was, until after the Nov. 3 general election.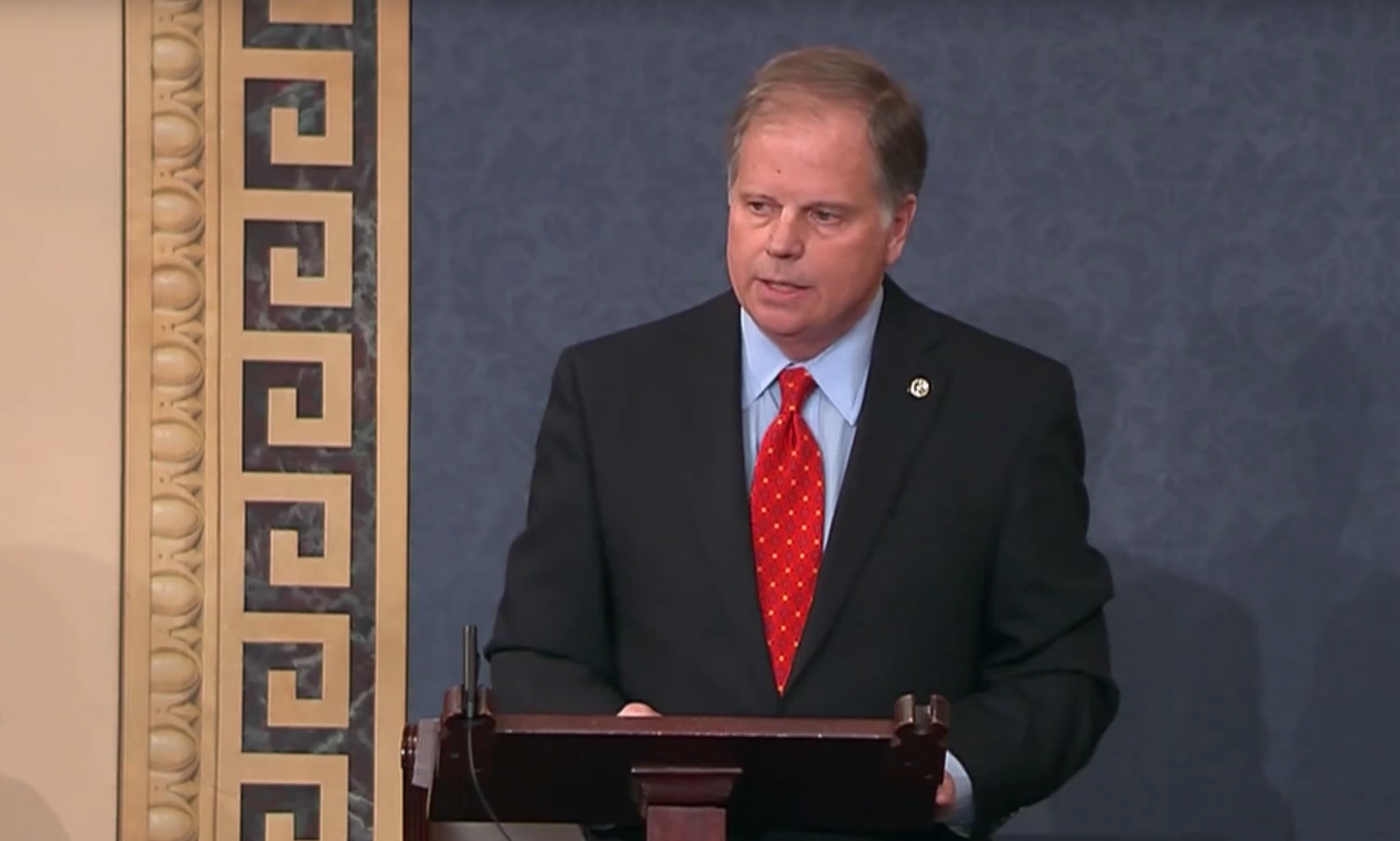 Democratic Alabama Sen. Doug Jones voted with his party and one GOP Senator against the confirmation of President Donald Trump's nominee, Amy Coney Barrett, to the United States Supreme Court.
"This process has been perhaps one of the most blatantly hypocritical in the history of the Senate and has further eroded trust in the independence of the Supreme Court in the eyes of the American people," Jones said. "By forcing this vote only eight days before an election, Mitch McConnell has prioritized temporary political gain over the long term integrity of both institutions. I also believe his decision to force through this confirmation instead of negotiating a bipartisan COVID relief package is an insult to the millions of Americans who are suffering as a result of this pandemic."
Since Justice Ruth Bader Ginsburg's death in September, Jones said he would not vote for a nominee, no matter who it was, until after the Nov. 3 general election.
"I voted no today because I refuse to be a party to Mitch McConnell's power grab, to the hyper-politicization of the Senate and the courts, and to denying the American people a voice in this process while voting for the next President is already underway," Jones added. "Now that Justice Barrett has been confirmed, it is my sincere hope that she will rule in a way that protects our institutions, our democracy, and the rule of law."
In 2016, Republicans in the United States Senate blocked the nomination of Judge Merrick Garland, a centrist jurist, by President Barack Obama, saying his nomination was too close to the 2016 election. Obama nominated Garland in February of that year, months before the election. Barrett's nomination came just weeks before the election this year and her confirmation just days before Election Day.
But Jones's "no" vote on Barrett was quickly denounced by Republicans, including his general election opponent Tommy Tuberville. Republicans attacked Jones for his vote against Barrett's confirmation.
"Senator Doug Jones continued to thumb his nose at our state's majority with his 'no' vote," said Alabama Republican Party Chairman Terry Lathan. "He has once again put the interests of his left wing groups first while ignoring those he is supposed to represent."
Lathan said Alabama voters will snub Jones for his vote next week.
"Alabama will relieve him of his duties on November 3rd when Tommy Tuberville is elected as Alabama's new U. S. Senator. Doug Jones will be a paragraph in a history book as future political pundits study how to be a failure in the arena of public service — ignoring the majority ends your tenure," Lathan said.
Tuberville was sharply critical of his general election opponent.
"Instead of standing up for our conservative Alabama values and voting to confirm Judge Amy Coney Barrett to the Supreme Court, Doug Jones voted against her nomination and represented the liberal beliefs of his high-dollar campaign donors in California and New York," Tuberville claimed.
"But Doug can't help himself because he's a liberal to his core — just like Nancy Pelosi, Chuck Schumer, Bernie Sanders, and AOC," Tuberville continued. "Ever since becoming our temporary senator, Doug Jones has opposed everything Alabamians support and supported everything Alabamians oppose."
"Anti-Trump Democrat Doug Jones voted no today on the confirmation of Amy Coney Barrett to the Supreme Court," said National Republican Senatorial Committee Deputy Press Secretary Paige Lindgren. "In September, before the President's nominee was even announced, Jones stated he would not meet with or vote in favor of any nomination to the court. Jones previously voted against Trump-nominated Justice Brett Kavanaugh."
"Anti-Trump Democrat Doug Jones has long since given up on representing Alabama, and his vote against Amy Coney Barrett is no different," Lindgren said. "Alabamians overwhelmingly support Justice Barrett's place on the Supreme Court and yet their junior Senator has obstructed President Trump at every turn. Jones has once again shown that his loyalty lies with Washington Democrats and not Alabama families."
"The latest poll has Jones down by 14 points against Trump-endorsed Republican Senate candidate Tommy Tuberville," Lindgren added.
Barrett won confirmation on a 52 to 48 vote. She was given the oath of office at a ceremony at the White House by Justice Clarence Thomas. The election is next week.