Zeigler says recent U.S. Senate poll was "fatally flawed"
State Auditor Jim Zeigler said a poll of the U.S. Senate Republican primary is "fatally flawed."
The state auditor said that the poll omitted four potential candidates with name recognition.
Those omitted included Zeigler himself, who has formed an exploratory campaign eyeing a possible run for the Senate seat now held by Democrat Doug Jones.
Zeigler pointed out that the Mason-Dixon Poll also left out former Auburn head football coach Tommy Tuberville; former governor Robert Bentley; and former Miss America Heather Whitestone.
"The results would be shockingly different if this had been a valid poll of potential candidates," Zeigler said. "This was a poll for a purpose. The Washington Insiders believe that Sen. Doug Jones cannot be re-elected unless the Republican nominee is Roy Moore. They left out candidates with name recognition and pockets of support to highlight a possible Jones v. Moore re-match."
Mason-Dixon Polling interviewed 625 registered Alabama voters by both landline and cellphone from April 9 to 11. The margin of error was plus or minus 4 percentage points. The margin of error was 5 percent. 400 registered Republican voters surveyed.
Tuberville has held his first campaign event in which he said that Donald Trump was his inspiration to seek public officer.
Former governor Robert Bentley has said that he is considering the senate race and obtained clearance from the prosecutor in his misdemeanor guilty plea to run despite a provision agreeing not to run for office. The plea agreement was to a state offense, and the U.S. Senate is a federal office. Also, Bentley's probation period is over.
Heather Whitestone is former Miss Alabama and the only deaf Miss America. She also announced that she is considering running.
The poll included former Chief Justice Roy Moore, Moore said that he is "prayerfully considering" a run. The National Republican Senate Leadership Committee has vowed not to support Moore if he gets the nomination; and to spend $millions in the Republican primary to prevent Moore from getting the nomination.
Senate President Pro Tempore Del Marsh, R-Anniston, has formed a team of professional advisors to explore a Marsh Senate bid.
Other candidates included in the poll were: former gubernatorial candidate, and the son of two term governor Fob James, Tim James, and three Alabama congressmen: Mo Brooks, Gary Palmer and Bradley Byrne. Byrne and Tuberville are the only declared candidates. Byrne has begun campaigning across the state.
The poll showed Moore leading with 27 percent. He is followed by: Brooks at 18 percent, Byrne at 13 percent, Palmer at 11 percent, Marsh at 4 percent, and James a 2 percent. 25 percent of likely Republican primary voters said that they are still undecided.
"I expect the leader board to be quite different when a valid poll is run that includes me and other potential candidates with name recognition," Zeigler predicted. Zeigler says inclusion of his own name would "take some votes from the large undecided column, some Constitutionalists away from Roy Moore, and some Mobile and Baldwin area votes away from Bradley Byrne."
Zeigler said that he thinks that the inclusion of Tuberville in the poll would "take some votes from the undecided column and some name recognition votes away from Moore."
The qualifying deadline is not until November 8.
The Republican primary is March 3, 2020.
Senator Doug Jones has expressed confidence that he can beat any Republican nominee.
Print this piece
Carl, Hightower raising money for July GOP primary runoff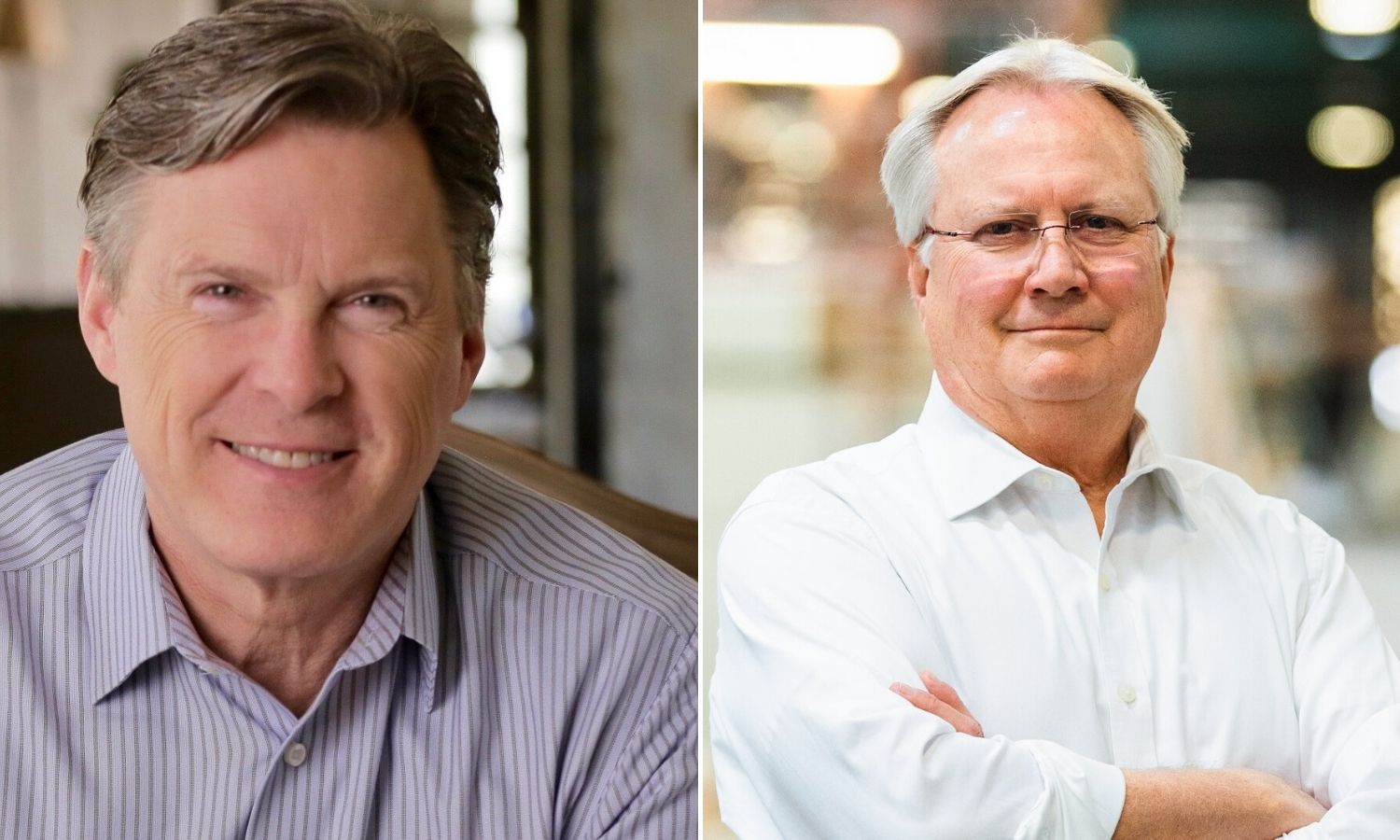 Mobile County Commissioner Jerry Carl and former State Senator Bill Hightower are running in the Republican Party primary runoff on July 14.
Both campaigns are preparing for the final push. Their Federal Elections Commission reports on their fundraising efforts are through the end of March.
Carl reported total receipts of $1,513,462.10. $709,525.10 of Carl's money comes contributions. $670,169.60 of that is contributions from individuals; while $37,700 are contributions from other committees. Carl has contributed $1,655.50 to his own campaign. Carl's congressional campaign also reports personally loaning his campaign $758,900.
Carl has already spent $1,307,240.85. $1,114,940.85 was for campaign operating expenses, $400 was for contribution refunds and $191,900 were loan repayments. Carl entered the month with $206,221.25 in cash on hand and debts of $567,000.
R.E. Myles of Grand Bay, AL donated $8400 to Carl's campaign. Myles is the President of the law firm McDowell, Knight, Roedder, & Sledge. There are two entries for Mr. Myles of Grand Bay. The second is for $5,600. Carl's other top contributors include: Rachel Burton is a Mobile housewife $5,800. Philip Burton of Mobile contributed $5,600. Burton works for the Burton Property Group. Clarence Burke Jr. of Foley works for Wolf Creek Industries $5,600. Nancy Myles of Grand Bay is retired, $5,600. Morgan Myles is a Mobile engineer with Core Industries, $5600. White-Spunner & Associates is a real estate firm, $5,400. Warren Nicholson of Mobile, who works for NFINA Technology, $5,400. Kathy Nichols of Mobile is retired, $5,400. Matt Metcalfe is a Mobile realtor, $5,400. Jerry Lathan is a contractor from Theodore, $5,400.
Former State Senator Bill Hightower reported total contributions of $1,071,355.21. $1,032,155.21 were individual contributions; while $39,200 were contributions from other committees. Hightower has no outstanding loans.
Hightower has already spent $858,340.60. $848,860.60 were operating expenses. $5,600 were refund contributions to individuals. $3,880 were other disbursements. The Hightower campaign had $213,023.40 in cash on hand.
Club for Growth PAC is supporting Hightower and they have donated $19.600 to his campaign. Major contributors include: Richard Uihlein of Lake Forest, Illinois is the CEO/owner of Uline, $11,200. Roy Drinkard of Cullman is the owner of Drinkard Construction, $2,800. Lamar Harrison of Wilmer, AL is the President of Gulf Construction and Hauling, $2,800.00. Rhonda Scott is an Opelika homemaker, $2,800.00. Allen Harris of Opelika is the owner of Bailey-Harris Construction Company $2,800. Donna Williams is a Mobile homemaker $2,800. George Montgomery is the president of his own company $2,800. Sherri Trick is a Tuscaloosa homemaker $2,800. Carrie Montgomery of Mobile is the treasurer at Gulf Fastener. $2,800. Kreis William of Birmingham is a vice president at JohsonKreis Construction $2,800.
The winner of the Republican primary runoff will face the winner of the Democratic Party primary runoff between James Averhart and Kiani Gardner
The First Congressional District is an open seat, because incumbent Bradley Byrne, R-Montrose, is not seeking re-election.
Print this piece