Ivey announces McFarland Boulevard expansion in Tuscaloosa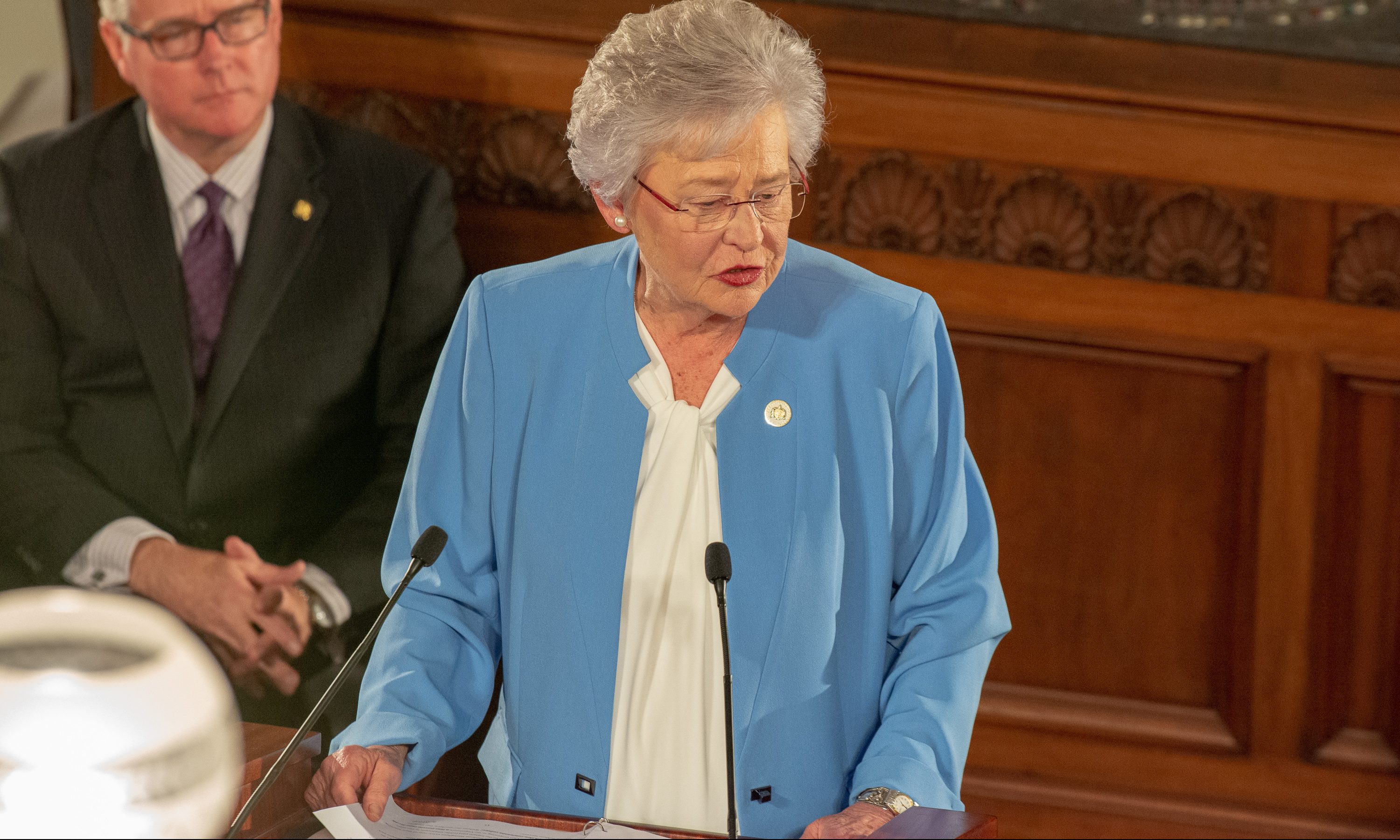 Gov. Kay Ivey announced Monday that the Alabama Department of Transportation is purchasing the right of way for the expansion of McFarland Boulevard in Tuscaloosa from State Route 69 to Rice Mine Road, as part of the Rebuild Alabama First Year Plan 2020.
"Enhancing this particular section of US 82 will provide safer and more efficient travel on one of Alabama's busiest four-lane roads," Ivey said. "Tuscaloosa is a city known for how it has rebuilt itself, and with these necessary infrastructure projects, we will see this area thrive even more. Tuscaloosa and the surrounding areas will certainly have a better future for it."
Each day, more than 50,000 trips are made on the main east/west corridor through the growing college town. Expanding McFarland Boulevard is another step in the cooperative effort between the Tuscaloosa County Road Improvement Commission and ALDOT to meet the transportation needs of Tuscaloosa. This is a two-phase project. Following the acquisition in the first year, construction will begin in the second year.
"I would like to thank Gov. Ivey for her leadership to help our state improve its public safety, offer a better quality of life for our citizens and provide opportunities for future prosperity," said State Rep. Bill Poole, R-Tuscaloosa. "This infrastructure investment will have a positive impact for not only ourselves, but also our children and grandchildren. Tuscaloosa and the surroundings areas will benefit greatly from this project on Highway 82."
Bill Poole was the sponsor of the Rebuild Alabama Act.
At the urging of Ivey, the state Legislature passed a massive increase in fuel taxes that will go into effect over three years, beginning on Oct.r 1. The Rebuild Alabama Act received overwhelming bipartisan support in the Alabama Legislature.
"Gov. Ivey's Rebuild Alabama Act passed with bipartisan support because job creation requires roads and bridges with the capacity to connect the present to the future," said Tuscaloosa Mayor Walt Maddox. "Tuscaloosa appreciates the governor's leadership in securing this critical investment in the First Year Plan, and we look forward to working with her in strengthening our city."
Beginning in January, state, county and municipal governments in Alabama will begin to see the additional revenue from the fuel tax increase, which will raise the price of fuel across Alabama 6 cents per gallon. Once the 10-cent increase is fully implemented in 2021, Tuscaloosa County will receive an additional $2.28 million, on top of what they already receive, to be used for various transportation infrastructure projects.
Spending more money on road and bridge projects and building new prisons has been the focus of the Ivey administration following her inauguration to her own term in January.
Democratic women condemn comments on Gov. Kay Ivey's appearance
"These comments are disrespectful, inappropriate in every way, and represent a broader culture of casual sexism," read a joint statement from four Democratic women.
A group of Democratic women on Wednesday issued a statement condemning comments made by a state school board member who was critical of Gov. Kay Ivey's weight. 
Wayne Reynolds, a Republican who represents portions of northwest Alabama on the board, wrote during a live stream event that Ivey, who is also a Republican, "is gaining weight." 
Afterward, in an interview with AL.com, Reynolds doubled — and then tripled — down on his comments as he critiqued Ivey's choice of clothing. 
"She looked heavy in that white suit," Reynolds said of Ivey, who held a press conference on Wednesday to update the state's "safer-at-home" order. "I don't know what she weighs. I just made an observation."
Later in the interview, Reynolds said the pantsuit Ivey wore was unflattering and that he had seen her wear other suits "that were more slimming on her."
The backlash to Reynold's comments was swift and bipartisan with women around the state rightfully taking issue. 
"These comments are disrespectful, inappropriate in every way, and represent a broader culture of casual sexism," read a joint statement from four Democratic women. "Women all over Alabama know what it is like to be subjected to unfair criticism on the basis of their appearance or weight. 
"We need to cultivate an environment where individuals are judged on the basis of their skill and proficiency. Alabama elected officials should be discussing policy, not the physical appearance of policymakers. Anything less is a disservice to Alabamians. We are disturbed by Mr. Reynold's remarks, and we hope other elected officials and candidates will likewise condemn his comments. Mr. Reynolds was wrong and we deserve better."

The statement was signed by Amy Wasyluka, president of Alabama Democratic Women, Phyliss Harvey Hall, a District 2 congressional candidate, Dr. Adia Winfrey, a District 3 congressional candidate and Laura Casey, a candidate for president of the Alabama Public Service Commission.