Jones hires campaign manager for 2020 re-election bid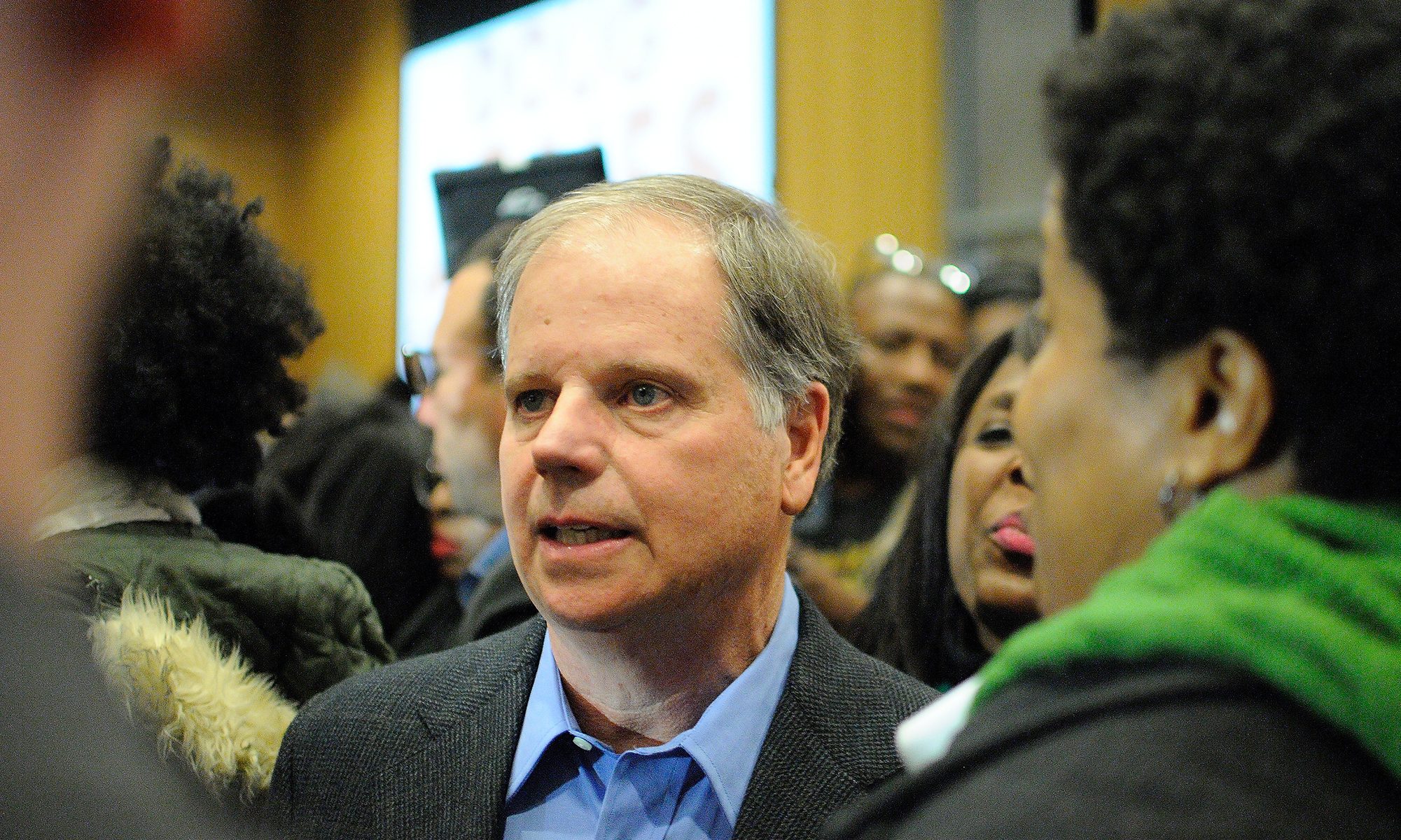 Sen. Doug Jones, D-Alabama, has hired a new campaign manager for his 2020 re-election bid.
The National Journal reported Monday that Jones has hired longtime Democratic strategist Cory Warfield as his campaign manager.
Warfield has spent time working as an adviser and organizer for a range of Democratic causes from the more liberal Emily's List — a group dedicated to electing pro-choice women to political office where Warfield served as an adviser — to the campaign of Ohio Sen. Sherrod Brown in 2012, where he served as field director.
He also worked as the Nevada Democratic Party's presidential caucus director in 2016.
Warfield's hiring brings extensive organizing and campaign experience to a race that is expected to be an uphill battle for Jones.
Thanks for all the tweets. Also.@DougJones will need all your help. Contribute here https://t.co/qRtR70IlZg or sign up to volunteer. #ALSEN https://t.co/wBPlYukhFi

— Cory L Warfield (@corylwarfield) April 22, 2019
A poll released last week from Mason-Dixon polling found voters split on their approval Sen. Doug Jones' job performance, but a majority would vote regardless to replace him.
Voters were evenly divided, according to the poll, on their view of how Jones is handling his job, with 45 percent approving of his job performance and 44 disapproving. Eleven percent were unsure.
Fifty percent said they would vote to replace the current senator against a generic opponent, while 40 percent said they want to re-elect him.
The same poll also found Jones' former opponent, former Chief Justice Roy Moore, leading in an early poll of potential Republican primary candidates.
Jones beat Moore in a 2017 special election by 1.5 percentage points.
Poll: Roy Moore top choice of likely GOP primary voters in 2020
Coalition of attorneys general file opposition to Alabama attempt to ban curbside voting
The AGs argue that Alabama's suggestion to the courts that curbside voting invites fraud is "unfounded."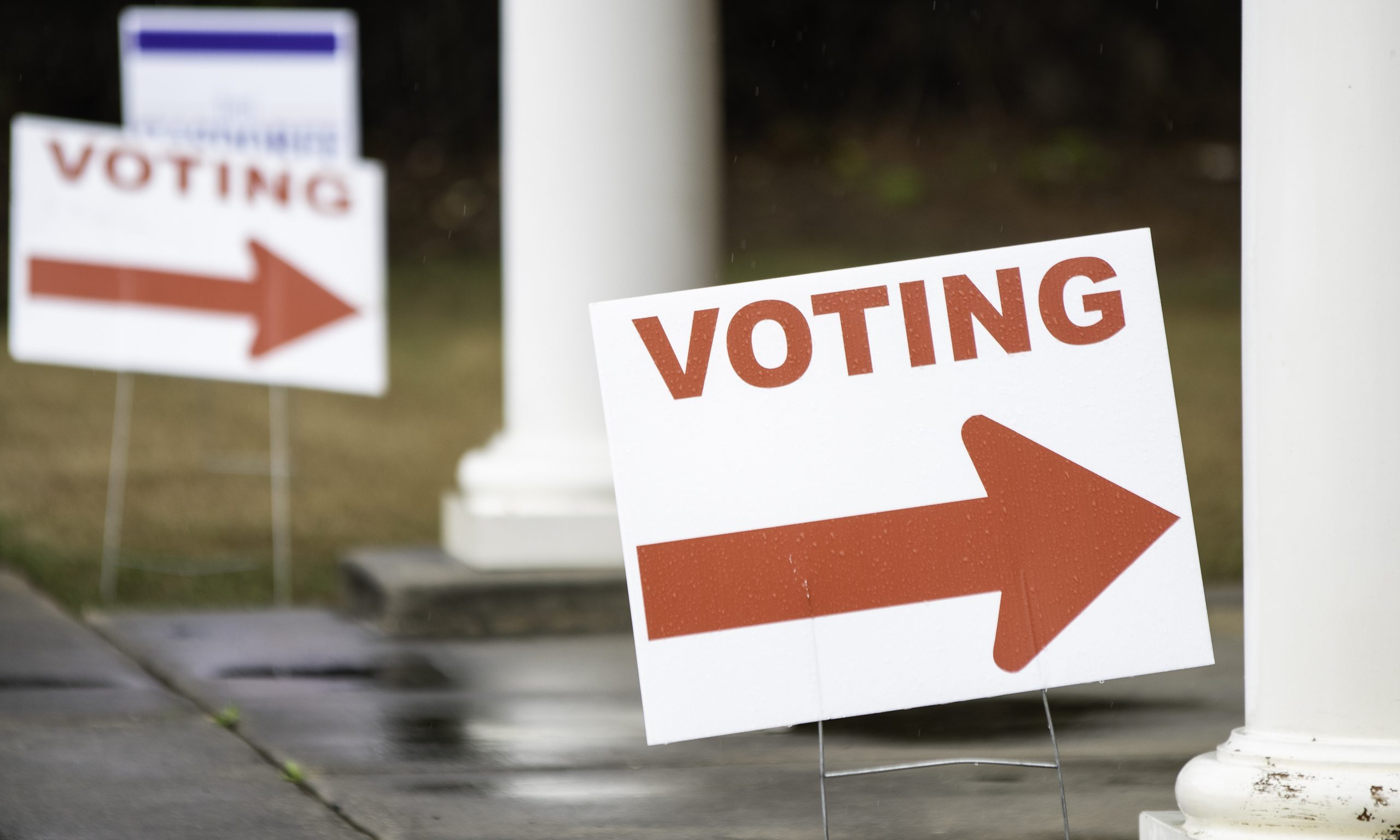 A coalition of 17 state attorneys general have filed an opposition to Alabama's attempt to get the U.S. Supreme Court to ban curbside voting. 
In a friend-of-the-court brief, led by District of Columbia Attorney General Karl Racine, the attorneys general argue to that curbside voting is safer for those at greatest risk from COVID-19, and that a ban on the practice would disproportionately impact the elderly, the disabled and Black Alabamians.
They also argue that Alabama's suggestion to the courts that curbside voting invites fraud is "unfounded." 
"The Presidential Advisory Commission on Election Integrity, established by President Trump following the 2016 election, 'uncovered no evidence to support claims of widespread voter fraud,'" the brief states, adding that there is no evidence that curbside voting in the many states that allow it invites fraud. 
"The practice is longstanding and widespread—as noted, more than half of states have historically offered curbside voting in some form," the brief continues. 
Alabama Attorney General Steve Marshall on Oct. 13 said the state will appeal to the U.S. Supreme Court a federal appeals court ruling allowing curbside voting in the Nov. 3 election. 
A panel of federal appeals court judges on Oct. 13 reversed parts of U.S. District Judge Abdul Kallon's Sept. 30 ordered ruling regarding absentee voting in the upcoming Nov. 3 elections, but the judges let the previous ruling allowing curbside voting to stand. 
The lawsuit, filed by the NAACP Legal Defense and Educational Fund, Southern Poverty Law Center, American Civil Liberties Union, ACLU of Alabama and Alabama Disabilities Advocacy Program, was brought on behalf of several Alabamians with underlying medical conditions. 
"Curbside voting is a longstanding, secure voting option that local jurisdictions have made available to protect the health of vulnerable voters, including elderly, disabled, and voters with underlying health issues," Racine said in a statement. "Curbside voting minimizes the risk to persons who are particularly susceptible to COVID-19, and local jurisdictions should be able to offer this common-sense accommodation to voters. State Attorneys General will keep fighting to ensure that voters can safely make their voices heard at the ballot box this November."
The brief filed by the coalition of state attorneys general comes as the number of COVID-19 hospitalizations across Alabama has been ticking upward.
Racine is joined in the brief by attorneys general from California, Connecticut, Delaware, Hawaii, Illinois, Maryland, Michigan, Minnesota, Nevada, New Mexico, New York, Oregon, Rhode Island, Vermont, Virginia and Washington.