Opinion | Who will take Doug Jones out next year?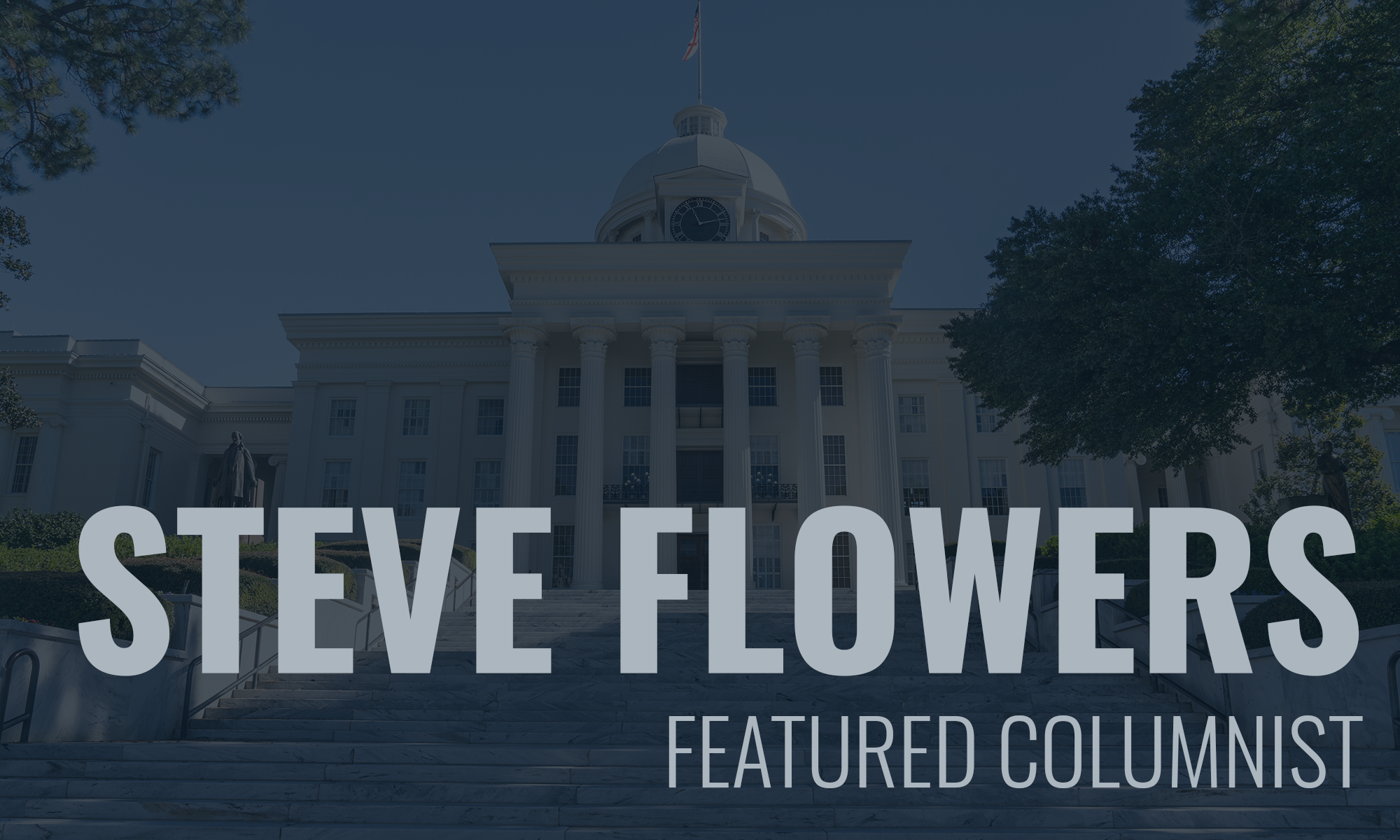 It is a foregone conclusion that a Republican will take out our anomaly liberal Democratic senator, Doug Jones, next year. The question is which Republican will be the nominee and capture the seat.
The early favorite is U.S. Congressman Bradley Byrne. There is an old adage that often holds true, the early bird gets the worm.
Byrne made the commitment to run over a year ago and he has been dedicated to the race and is running full speed ahead. He is raising good money and crisscrossing the state in a very organized manner. Byrne ran a good race for governor in 2010, so he knows what he is doing. He has served coastal Alabama in the State Senate and now six years in Congress. If he is the only major candidate from the Mobile/Baldwin area in the Primary, he will get a good "Friends and Neighbors" vote in his 1st Congressional District. Republican primaries begin and end in vote rich Baldwin County now.
The toughest challenge that Byrne could get may very well be fellow congressman, Mo Brooks from Huntsville. Brooks is from the ultra-right wing of the GOP. National conservative group like and trust Brooks. He is a true believer. These folks are not excited about Byrne who they perceive as a silk stocking, country club Republican. Brooks also has a more recent statewide race under his belt than Byrne. Being a congressman gives him access to Washington and national donors and also like Byrne, Huntsville is a good place to be from in a Republican primary.
If Brooks opts not to run, the right wing groups in Washington, D.C. may pursue Birmingham Congressman Gary Palmer. Brooks and Palmer are cut from the same cloth. They are ultra true blue conservatives. Brooks is the better candidate of the two. He is more charismatic and flamboyant.
The person to watch may be Secretary of State John Merrill. If he enters, he will be a player. He is the hardest working person in Alabama politics. He is not only the best retail politician currently on the Alabama political stage, he may be one of the best in Alabama political history. His organization is like something put together in a bygone era. He will outwork everybody in the GOP Primary, as well as Jones, put together. The aforementioned probable candidates need to not underestimate the hardest working man in Alabama political show business, John Merrill.
The legendary Roy Moore may make the race. His name identification and base allows him the luxury of not having much money. He should not be underestimated or dismissed as a "has been". However, I do think his base has diminished to about 15 percent of the primary vote, which is not enough to make the run-off unless there is a crowded field.
In fact, a large crowd of GOP candidates could be attracted to the GOP race. They may come from strange corners. Former Auburn football coach, Tommy Tuberville, who was the Tigers football coach from 1999-2008 and who has more recently been the head football coach at Ole Miss, Texas Tech and Cincinnati has officially announced that he is a candidate for the GOP nomination. He is originally from Arkansas.
This scenarios reminds me of a story our ole Senator, the late Howell Heflin, use to tell while he was our U.S. Senator for 18 years. Heflin was a true World War II military hero. He won the Bronze star as a Marine officer. Heflin hailed from Colbert County, Tuscumbia.
After undergraduate school at Birmingham Southern and Law School at the University of Alabama, he went back home to Tuscumbia and became one of the most prominent lawyer in Colbert County. At 50 he ran for and was elected Chief Justice of the Alabama Supreme Court. After six-years there he went to the U.S. Senate for three year six-year terms.
Heflin was the son of a Methodist minister. The Methodists at that time moved ministers around. It just so happened that at the time of Howell's birth his daddy was doing a stint at a church in Georgia. Heflin being a true Alabamian and an Alabama political leader was a little embarrassed about the place of his birth. He would often say, "Yea, well my daddy was over in Georgia doing missionary work among the heathen."
See you next week.
Steve Flowers is Alabama's leading political columnist. His weekly column appears in over 60 Alabama newspapers. He served 16 years in the state legislature. Steve may be reached at: www.steveflowers.us.
Print this piece
Opinion | 1964 Goldwater landslide was beginning of Republican dominance in the South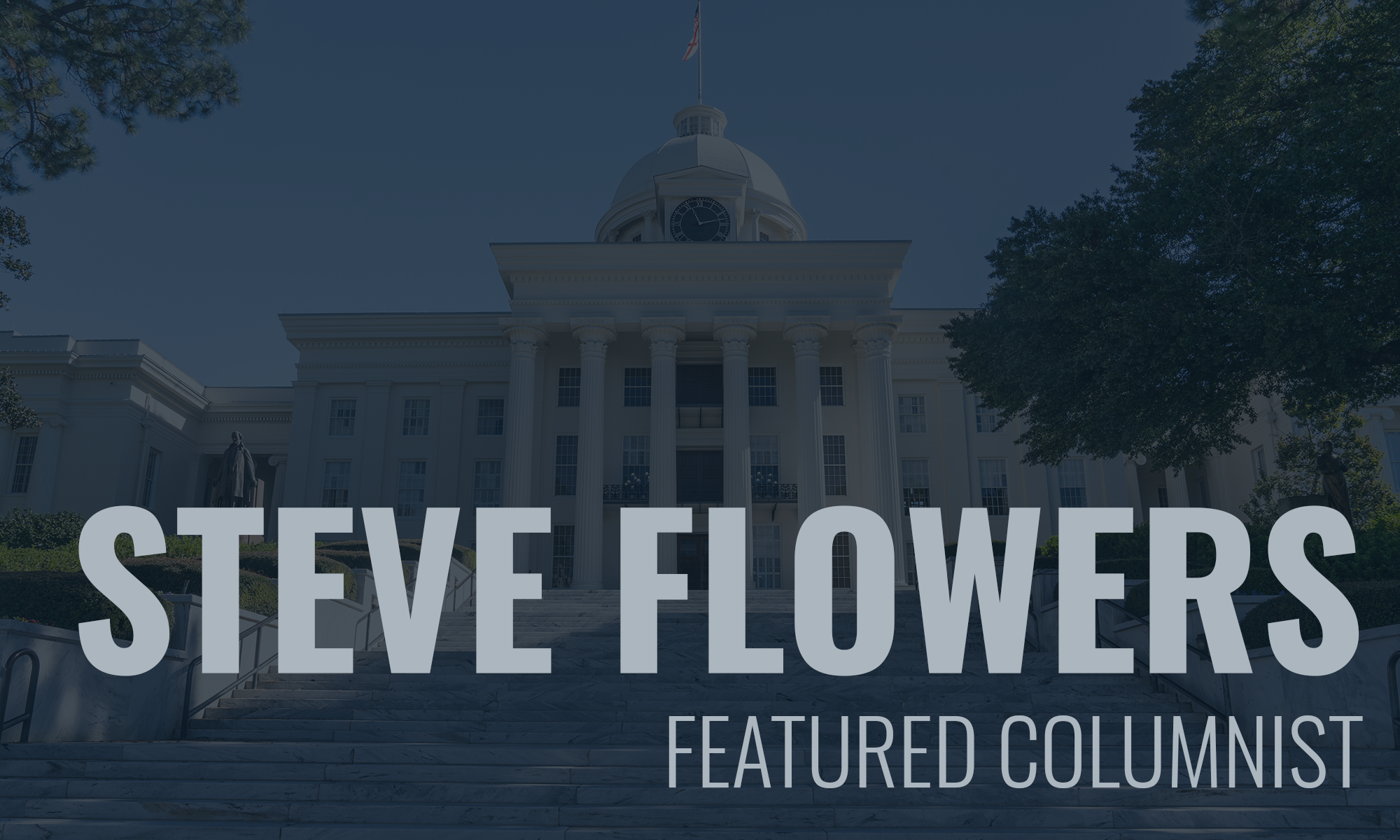 Our primary runoffs have been postponed until July 14, 2020. It was a wise and prudent decision by Secretary of State John Merrill and Gov. Kay Ivey. Most voters are older and you are asking them to come out and vote and at the same time stay home.
The main event will be the GOP runoff for the U.S. Senate. The two combatants, Jeff Sessions and Tommy Tuberville, will now square off in the middle of a hot Alabama summer. The winner will be heavily favored to go to Washington. We are a very reliably Republican state especially in a presidential election year.
Many of you have asked, "When did Alabama become a dominant one–party Republican state?" Well it all began in the Presidential year of 1964.  The 1964 election was the turning point when the Deep South states of Alabama, Mississippi, Georgia, Louisiana and South Carolina voted for Barry Goldwater and never looked back.  It was the race issue that won southerners over for Goldwater.  The Republican Party captured the race issue that year and have never let go of it.
The South which was known as the "Solid South" for more than six decades, because we were solidly Democratic, are today known as the "Solid South" because we are solidly Republican.Presidential candidates ignore us during the campaign because it is a foregone conclusion that we will vote Republican, just as presidential candidates ignored us for the first 60 years of the 20th Century, because it was a foregone conclusion that we were going to vote Democratic.
George Wallace had ridden the race issue into the Governor's office in 1962.  It had reached a fever pitch in 1964.  Democratic President, Lyndon Johnson, had passed sweeping Civil Rights legislation which white southerners detested.  
The only non-southern senator to oppose the Civil Rights legislation was Republican Senator Barry Goldwater of Arizona.  When the Republican Party met at the old Cow Palace in San Francisco, they nominated Goldwater as their 1964 presidential candidate.  Johnson annihilated him, nationwide, but Goldwater won the South in a landslide.  
Before that fall day in November of 1964, there was no Republican Party in Alabama.  There were no Republican officeholders. There was no Republican primary. Republicans chose their candidates in backroom conventions.  Except for a few Lincoln Republicans in the hill counties, it was hard getting a white Alabamian even to admit they were Republican.
That all changed in 1964.  Goldwater and the Republicans became identified with segregation and the white Southern voter fled the Democratic Party en masse.   As the Fall election of 1964 approached the talk in the country stores around Alabama was that a good many good ole boys were going to vote straight Republican even if their daddies did turn over in their graves.  Enterprising local bottling companies got into the debate and filled up drink boxes in the country stores labeled Johnson Juice and Gold Water.  The Gold Water was outselling the Johnson Juice 3-to-1.
Alabamians not only voted for Barry Goldwater but also pulled the straight Republican lever out of anger towards Lyndon Johnson's Civil Rights agenda.  Most of Alabama's eight-member Congressional delegation, with more than 100 years of seniority was wiped out by straight ticket Republican voting on that November 1964 day.
Earlier that year, Lyndon B. Johnson, the toughest, crudest, most corrupt and yes most effective man to ever serve in the White House, made a profound statement.  As he signed the Civil Rights Bill he had pushed through Congress, he looked over at the great Southern Lion, Richard Russell of Georgia, and as Senator Russell glared at Johnson with his steel stare, Lyndon said, "I just signed the South over to the Republican Party for the next 60 years." Johnson's words were prophetic.
Folks, beginning with the 1964 election, there have been 17 presidential elections counting this year.  If you assume that Donald Trump carries our state in November, that is a safe assumption, Alabama has voted for the Republican nominee 16 out of 17 elections over the past 56 years.  Georgia peanut farmer, Jimmy Carter, is the only interloper for the Democrats in 1976.
The U.S. Senate seat up this year was first won by a Republican in 1996.  That Republican was Jeff Sessions.  
So folks, in 1964, Alabama became a Republican state and it happened in what was called the Southern Republican "Goldwater Landslide."
See you next week.
Steve Flowers is Alabama's leading political columnist. His weekly column appears in over 60 Alabama newspapers. He served 16 years in the state legislature. Steve may be reached at www.steveflowers.us.
Print this piece