Senate Committee rejects permit-less carry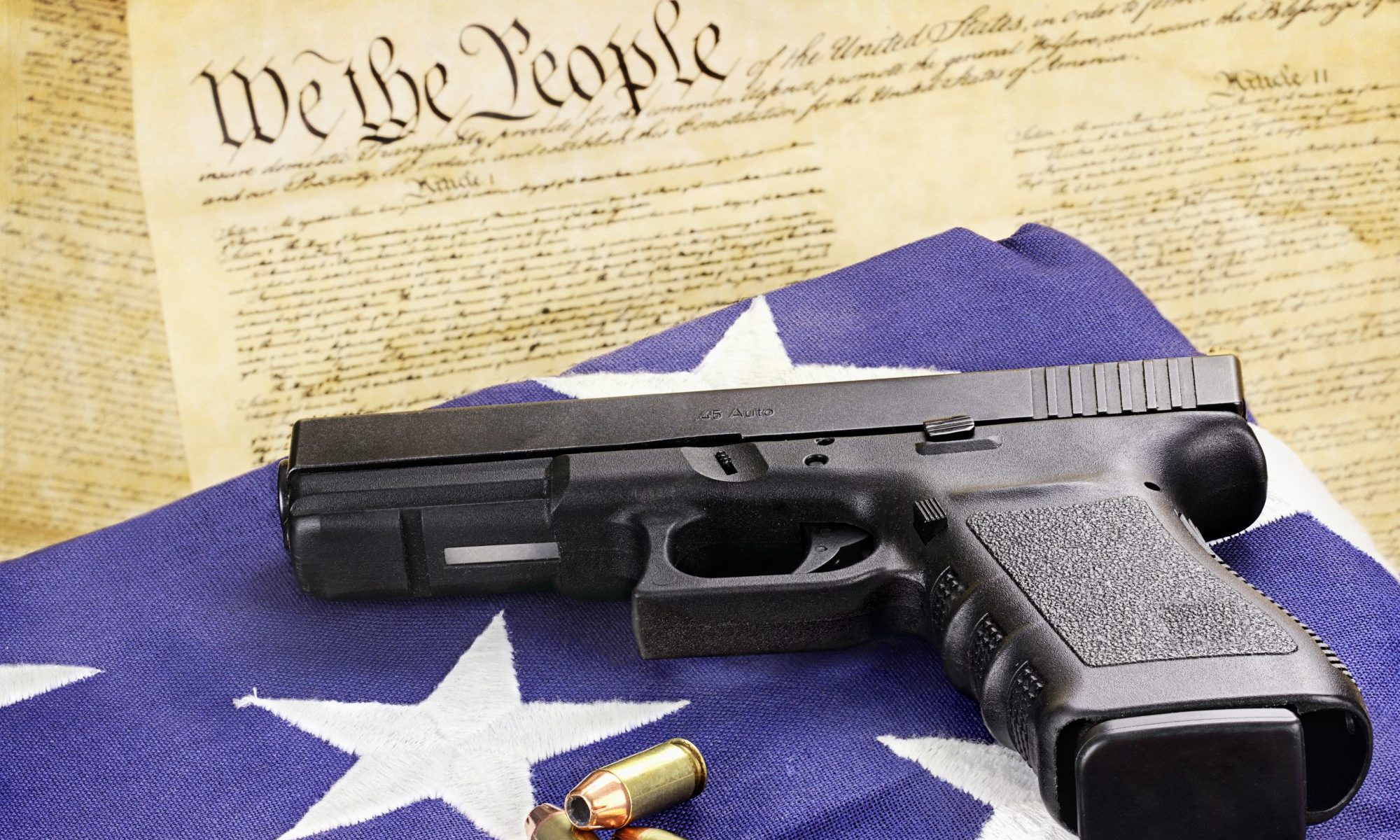 Tuesday, the Alabama Senate Tourism Committee voted to reject Senate Bill 4, which would have ended the requirement that citizens obtain a concealed carry permit from their sheriff's office in order to carry their guns concealed.
SB 4 was sponsored by Senator Gerald Allen, R-Tuscaloosa.
The legislation was supported by pro-Second Amendment groups including the National Rifle Association and BamaCarry.
Proponents argue that the Constitution is the only permit that an American citizen should need to exercise their Second Amendment rights.
The Alabama Sheriff's Association strongly opposed the bill. They argued that it would cost sheriff's departments much-needed revenue and would make law enforcement officers less safe.
The sheriffs say that a permit is a tool that law enforcement uses to keep weapons from being carried by persons who should not have them. It is already against federal law for convicted felons to possess firearms at all.
Mississippi has constitutional carry; while Georgia, Tennessee, and Florida all allow gun owners to carry their weapons with them in the cars.
Alabama is an open carry state. It is perfectly legal for any Alabama resident, who has not lost their gun rights for some reason, to openly carry their firearms with them on their person in public, like in a restaurant, shopping for groceries, at church, or walking the streets. Now it gets tricky when they get in a motor vehicle because under Alabama law a gun in a car is considered concealed. Before getting in a motor vehicle the gun owner must unload the gun and place it in a locked box out of reach or the driver. Constantly loading and unloading the gun in public is a bit awkward so most law-abiding gun owners in Alabama purchase the concealed carry permit from their sheriff even if they open carry.
Sheriffs argue that they would lose revenue. The NRA argues that in states that pass constitutional carry permit sales actually go up because more people carry and they like the reciprocity that allows them to carry their guns with them when they go to other states and can purchase firearms without having to wait on the Washington computers which can delay a gun purchase.
The Alabama chapter of Moms Demand Action for Gun Sense in America, part of Everytown for Gun Safety strongly lobbied the legislature to reject SB4, which they called, a dangerous bill that would have allowed people to carry hidden, loaded handguns in public without getting a permit or passing a background check. The red-shirted Moms Demand Action volunteers have flooded the Statehouse campaigning for tougher gun laws.
"We're thrilled that our elected officials chose to listen to their constituents who urged them to reject this dangerous bill," said Dana Ellis, a volunteer with the Alabama chapter of Moms Demand Action for Gun Sense in America. "Today's vote was a major step toward gun sense in Alabama, and we applaud the members of the Senate who voted to protect the safety of our communities."
Everytown for Gun Safety released a poll Friday showing that 71 percent of Alabamians support the existing permit system and oppose removing the requirement for a permit. They claim that the bill would have allowed people whom law enforcement has determined pose a public safety risk to carry concealed guns. 62 percent of respondents said that they would be less likely to vote to re-elect Governor Kay Ivey if she signed the legislation.
Proponents of the bill argue that concealed carry permits do not permit dangerous criminals from carrying guns. If someone will break the laws against armed robbery or attempted murder they are not thwarted by the law requiring a concealed carry permit.
The bill had been before the Judiciary Committee, but Senator Allen felt they were moving too slow so asked that it be taken up by the Tourism Committee.
All four Democrats on the committee voted against giving SB4 a favorable report. Freshmen Republicans Randy Price and David Sessions voted with the Democrats to deny SB4 on a 6 to 5 vote. Senate President Pro Tempore Del Marsh, R-Anniston, supported the bill.
In past sessions, the Senate would pass the bill and it would get buried in a subcommittee by the House of Representatives. Tuesday's vote sends the message that the new Republican super majority is not as pro-Second Amendment as the previous Republican super majority was. Tuesday's vote means that the bill is effectively dead for this session.
Print this piece
Legislature returns to a much different Statehouse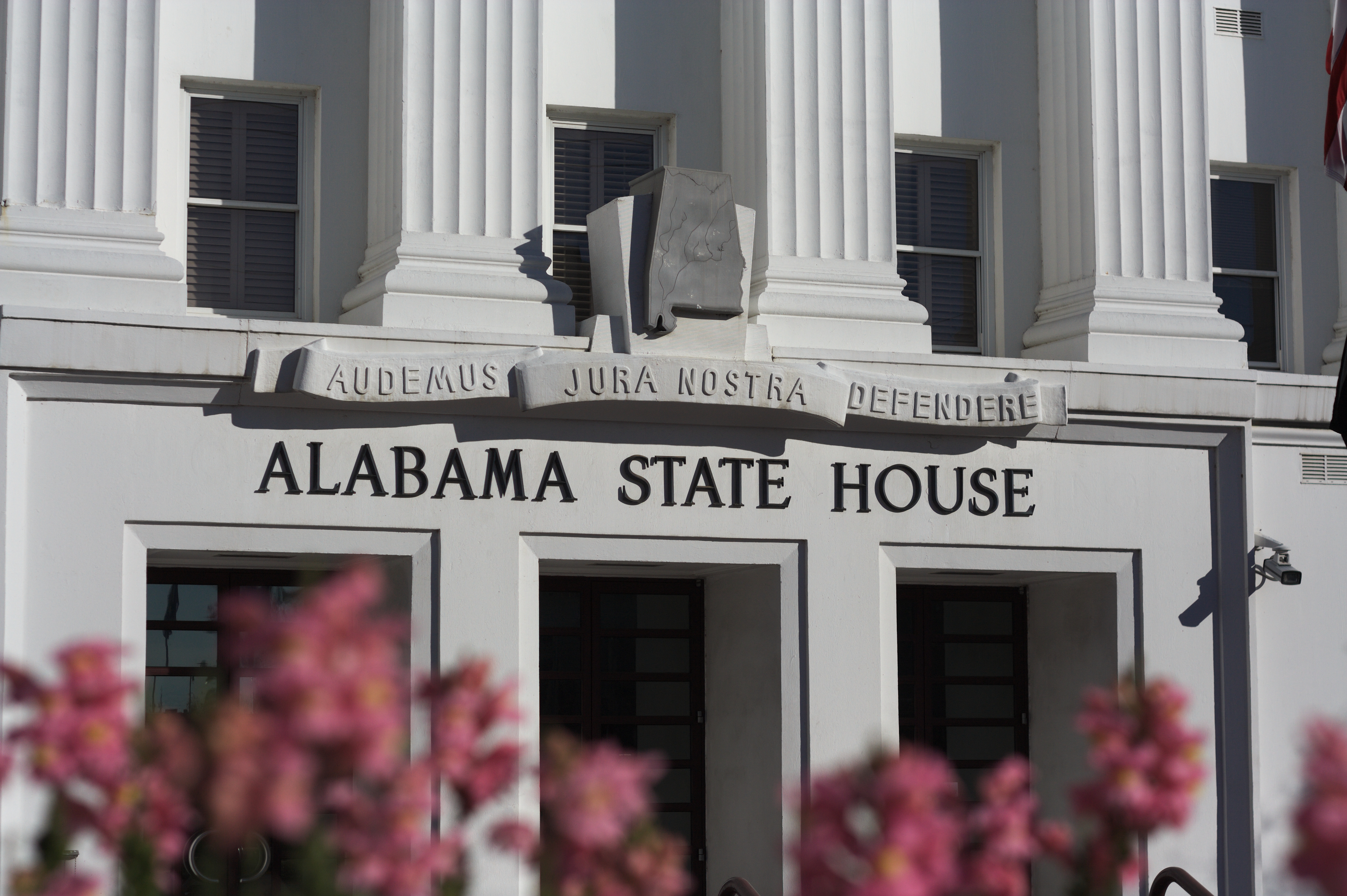 The Alabama Legislature will return from their spring break vacation Tuesday, but nothing is the same as it was two weeks ago.
Monday, the press was informed that the corps will be removed from the press rooms behind the chambers. Those rooms are being given to the legislators so that they can sit the necessary six feet apart. The press will move to the gallery looking down on the House Chambers. That will be our space exclusively as the public and the lobbyists are barred. The additional space will allow members of the press to also stay a minimum of six feet apart to avoid transmission of the coronavirus.
The Alabama Political Reporter asked if we would still have access to the fifth-floor lobby where citizens and lobbyists regularly met with members of the legislature who stepped off of the House floor. APR was told that we would not have access to any part of the fifth floor except by appointment and that extended to the entire Statehouse building.
Legislators were told in a conference call that if they feel sick, are showing symptoms of anything that they should just stay away from today's meeting which is not essential. Legislators will gavel in and set April 17 as their next meeting date.
The reason they have to gavel in is that if they do not the session would automatically end and the constitutionally mandated budgets for the 2021 fiscal year beginning on October 1 have not been passed yet.
State Rep. Tim Wadsworth, R-Arley, said that the legislator spoke with Gov. Kay Ivey and her team as well as legislative leaders.
Wadsworth said that they were told that conference calls are helpful and that members will receive a letter detailing the procedures to be followed by the members for the rest of this legislative year. There will be no visitors in the State House and all voting will be by voice so there will be no touching of voting machines.
The governor was to participate in a conference call with President Donald Trump and Vice President Mike Pence later that day.
Ivey told them that Alabama will test for counterfeit supplies and watch for coronavirus scams and that the state will have an advance web site operating later this week. The state is, "Working with various Alabama companies to manufacture and produce various medical safety products."
Wadsworth said that they were told that the state had had 831 confirmed cases of COVID-19 and 15 reported deaths, though not all had been confirmed by the Alabama Department of Public Health, by that morning and that there were over 2500 deaths already in the United States.
Wadsworth said that the subject of hospitals came up. Hospitals are looking at expanding their ICU (intensive care unit) areas to deal with the demand for intensive care beds by COVID-19 patients. Hospital rooms are freeing up due to the elimination of elective procedures.
Wadsworth said also that the Apple Company, through President Tim Cook, is delivered 100,000 N-95 masks and surgical masks, the schools will not reopen physically this year, and teachers, workers and aides will practice social distancing when they go back into the school buildings on April 6,
Wadsworth said that State Superintendent Eric Mackey told them that the focus will be on graduating and getting students ready for this year. The State Board of Education building is being cleaned.
Legislators were informed that the Alabama National Guard is ready for when they are needed.
Wadsworth said that they were told that teletherapy will be used for mental health patients except for extreme patients. A 24/7 mental health help telephone lines available and that mental health patients are only being discharged when teletherapy is available at home.
Wadsworth said that State Finance Director Kelly Butler assured them that, "All vendors are being paid." In the first six months of the fiscal year revenue held up good; but that he anticipates a decline though in revenues for the last six months of the current fiscal year. Butler did not anticipate calling for proration due to the strong first six months of the year. $300 million is being moved from the stabilization fund to the education trust fund (ETF) to ensure stable budget.
The 2020 legislative session will end by May 18.
Print this piece