Senate Committee rejects permit-less carry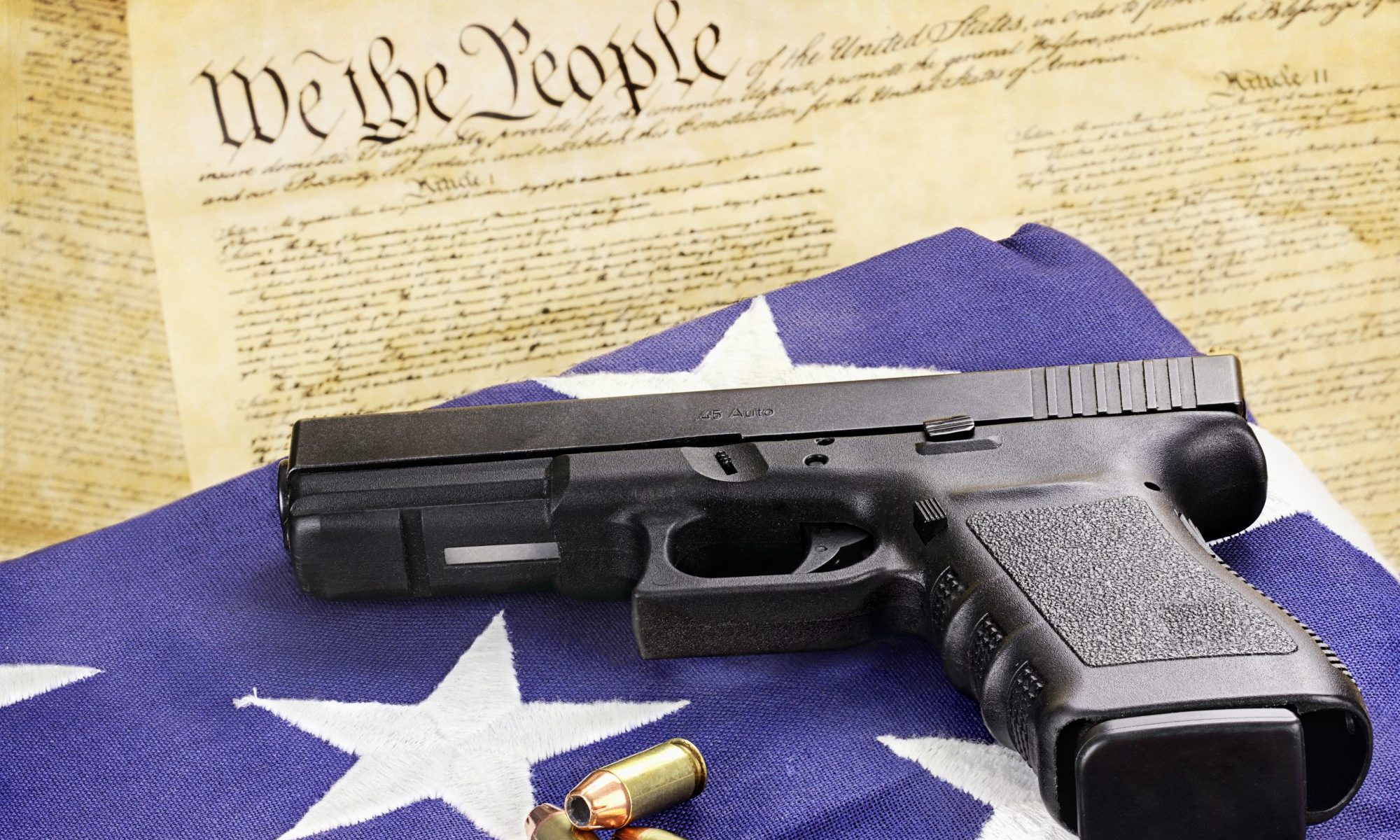 Tuesday, the Alabama Senate Tourism Committee voted to reject Senate Bill 4, which would have ended the requirement that citizens obtain a concealed carry permit from their sheriff's office in order to carry their guns concealed.
SB 4 was sponsored by Senator Gerald Allen, R-Tuscaloosa.
The legislation was supported by pro-Second Amendment groups including the National Rifle Association and BamaCarry.
Proponents argue that the Constitution is the only permit that an American citizen should need to exercise their Second Amendment rights.
The Alabama Sheriff's Association strongly opposed the bill. They argued that it would cost sheriff's departments much-needed revenue and would make law enforcement officers less safe.
The sheriffs say that a permit is a tool that law enforcement uses to keep weapons from being carried by persons who should not have them. It is already against federal law for convicted felons to possess firearms at all.
Mississippi has constitutional carry; while Georgia, Tennessee, and Florida all allow gun owners to carry their weapons with them in the cars.
Alabama is an open carry state. It is perfectly legal for any Alabama resident, who has not lost their gun rights for some reason, to openly carry their firearms with them on their person in public, like in a restaurant, shopping for groceries, at church, or walking the streets. Now it gets tricky when they get in a motor vehicle because under Alabama law a gun in a car is considered concealed. Before getting in a motor vehicle the gun owner must unload the gun and place it in a locked box out of reach or the driver. Constantly loading and unloading the gun in public is a bit awkward so most law-abiding gun owners in Alabama purchase the concealed carry permit from their sheriff even if they open carry.
Sheriffs argue that they would lose revenue. The NRA argues that in states that pass constitutional carry permit sales actually go up because more people carry and they like the reciprocity that allows them to carry their guns with them when they go to other states and can purchase firearms without having to wait on the Washington computers which can delay a gun purchase.
The Alabama chapter of Moms Demand Action for Gun Sense in America, part of Everytown for Gun Safety strongly lobbied the legislature to reject SB4, which they called, a dangerous bill that would have allowed people to carry hidden, loaded handguns in public without getting a permit or passing a background check. The red-shirted Moms Demand Action volunteers have flooded the Statehouse campaigning for tougher gun laws.
"We're thrilled that our elected officials chose to listen to their constituents who urged them to reject this dangerous bill," said Dana Ellis, a volunteer with the Alabama chapter of Moms Demand Action for Gun Sense in America. "Today's vote was a major step toward gun sense in Alabama, and we applaud the members of the Senate who voted to protect the safety of our communities."
Everytown for Gun Safety released a poll Friday showing that 71 percent of Alabamians support the existing permit system and oppose removing the requirement for a permit. They claim that the bill would have allowed people whom law enforcement has determined pose a public safety risk to carry concealed guns. 62 percent of respondents said that they would be less likely to vote to re-elect Governor Kay Ivey if she signed the legislation.
Proponents of the bill argue that concealed carry permits do not permit dangerous criminals from carrying guns. If someone will break the laws against armed robbery or attempted murder they are not thwarted by the law requiring a concealed carry permit.
The bill had been before the Judiciary Committee, but Senator Allen felt they were moving too slow so asked that it be taken up by the Tourism Committee.
All four Democrats on the committee voted against giving SB4 a favorable report. Freshmen Republicans Randy Price and David Sessions voted with the Democrats to deny SB4 on a 6 to 5 vote. Senate President Pro Tempore Del Marsh, R-Anniston, supported the bill.
In past sessions, the Senate would pass the bill and it would get buried in a subcommittee by the House of Representatives. Tuesday's vote sends the message that the new Republican super majority is not as pro-Second Amendment as the previous Republican super majority was. Tuesday's vote means that the bill is effectively dead for this session.

Marsh's budget hearing compared to revenge porn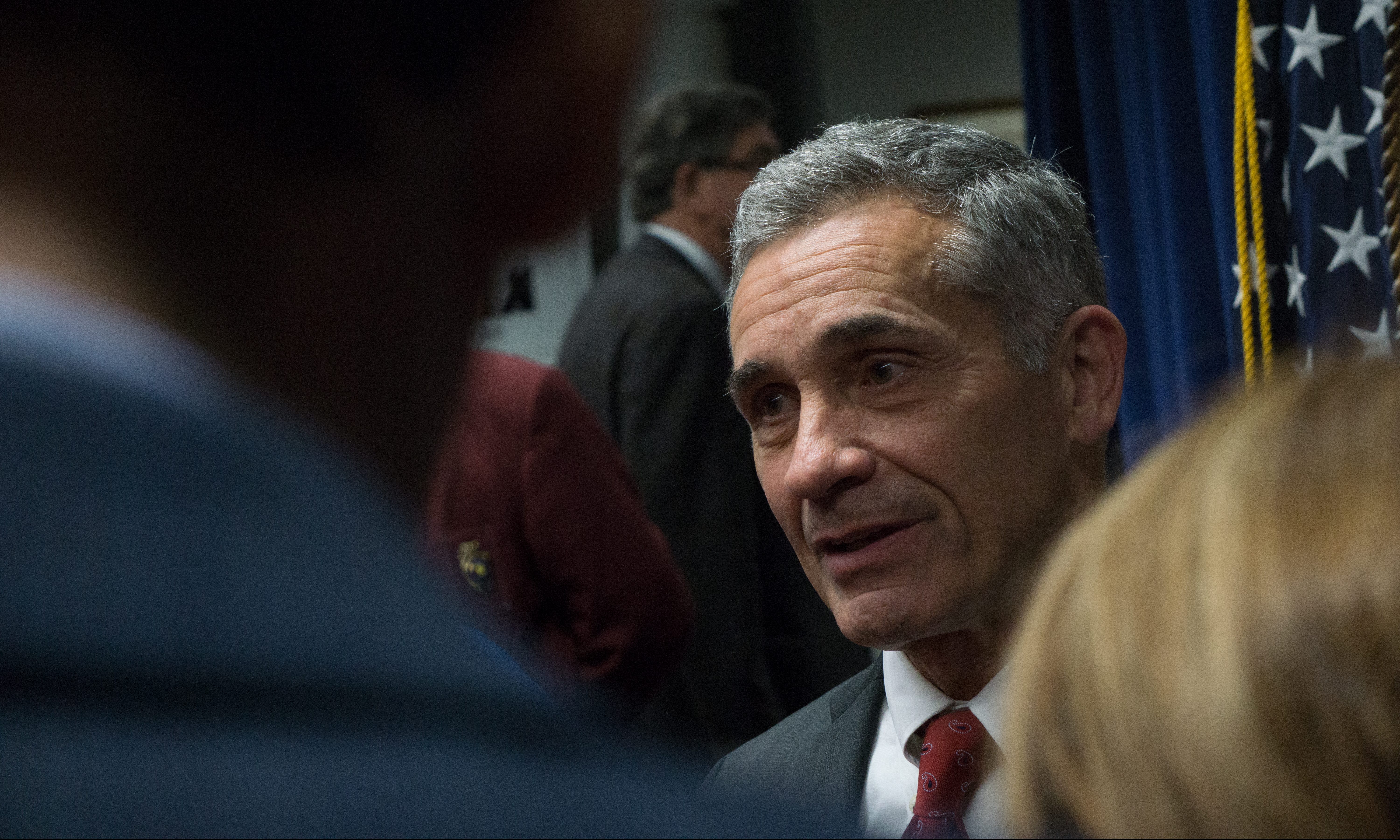 Senate President Pro Tem Del Marsh, R-Anniston, has scheduled a general fund budget hearing for early July — purportedly to prepare for the 2021 Legislative Session that begins in February.
But that is not the real reason for the budget hearing, according to Senate insiders who spoke on the condition of anonymity to avoid provoking Marsh. The actual purpose of public hearings, according to multiple sources, is to try to find a way to embarrass Gov. Kay Ivey.
In a press release from his office, Marsh says the budget meetings will focus on funding prison reform and rural broadband.
However, an agenda circulated for a July 9 budget committee meeting obtained by APR makes no mention of broadband and focuses entirely on the Ivey administration's spending.
In the press release, Marsh said that the budget hearing is needed to address "a potential $2 billion-dollar prison reform proposal."
But according to the Governor's Office and published reports about Ivey's prison reform plan, there is no mention of a $2 billion proposal as Marsh claims.
He also states that the other reason for the hearings is to address "a stunning lack of rural broadband investment." However, broadband is not an item on the agenda.
Marsh's enmity toward Ivey was on full display in the days after the governor revealed his "Wish list" in May, to spend federal relief money on a variety of projects only vaguely related to the economic crisis caused by the COVID-19 pandemic.
According to those who regularly interact with the Senate, he is still angry that Ivey exposed his plan to appropriate nearly $1.9 billion in federal relief money to finance pet projects, which included spending $200 million on a new State House.
The money the state received under the CARES Act was to be allocated to shore up business, citizens' interests and institutions ravage by the shutdown due to the spread of COVID-19.
First, Marsh denied the existence of a "wish list," then he said Ivey asked for it, and finally, he took ownership of the list and said he thought $200 million for a new State House is a "good idea."
For weeks after the debacle, Marsh aided by some Senate Republicans tried to spin what happened without success.
Marsh had also wanted to use $800 million in CARES Act funds to build out rural broadband and had reportedly hoped to use the budget meeting to push his broadband plan forward.
Ivey blocked his plan to use CARES Act funds for pork projects and convinced the Legislature to reject Marsh's preferred budget in favor of Ivey's executive amendment.
"First Ivey made him look greedy and foolish and then she turned most of the Legislature against him," said one of APR's sources.
Recently, Ivey was once again a step ahead of Marsh when just days after he announced his July budget hearings to consider broadband expansion, Ivey released her plan to spend $300 million on rural broadband, stealing his thunder.
According to APR's Senate sources, Ivey's latest move was another blow to Marsh's ego.
"Del, [Marsh] has power, but he's never had to deal with a governor who knows how to counter him," said another Senate insider.
Another regular observer of Marsh said, his latest move to hold budget hearings is akin to "revenge porn."
"She dumped him, and now he wants to get even, sounds a lot like revenge porn to me," the source said.
At the July hearing, Ivey Administration officials will be questioned on CARES Act spending, budgets for the department of corrections and pardons and parole.
Finance Director, Kelly Butler, will testify to what CARES funds have been spent and what remains.
ADOC Commissioner Jeff Dunn will be queried on several issues, including hiring, overtime pay, prison construction, and Holman prison's status and personnel.
Pardons and Paroles Commissioner, Charles Graddick, will face the committee to discuss personnel costs, equipment purchases with an "emphasis upon computers, software, vehicles, office furniture and other substantial expenditures," according to the document.
Lastly, the committee will question Personnel Department Director, Jackie Graham, to give an account for DOC and ABP&P personnel growth plans.
While it is wholly within the Legislature's purview to approve and exercise oversight of government spending, this is not what the budget hearings are about according to APR's sources.
According to several Senate insiders and others with knowledge of Marsh's thinking, this is a move to paint Ivey's administration as "out of control on spending."
"This is a trap Marsh hopes to use for PR, but what if there's nothing to see, how does he spin it," asked an individual with close ties to the administration. "She's kicked his tail before; she'll likely do it again," the source said.