Ivey praises Bell plan to build Navy helicopter in Ozark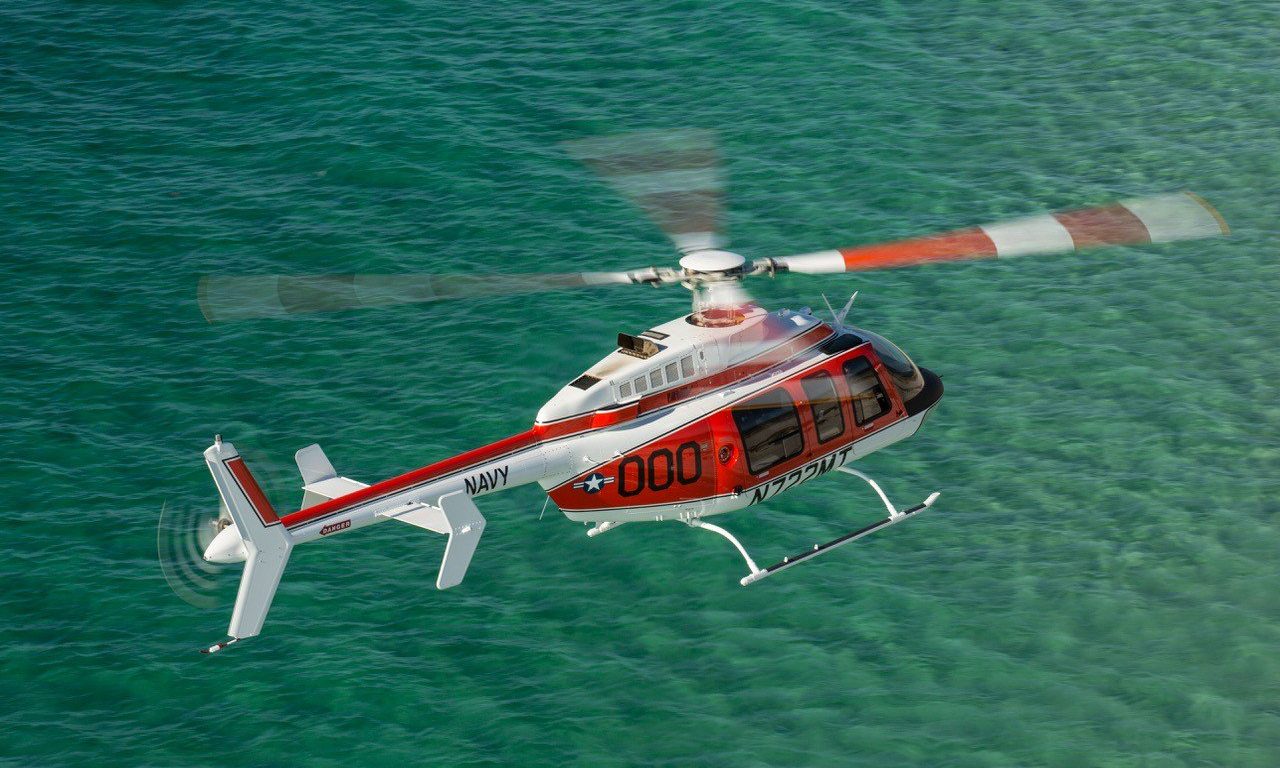 Alabama Gov. Kay Ivey welcomed the announcement by Bell to assemble the U.S. Navy's next-generation training aircraft in Dale County should Bell win a competition for the helicopter.
"Bell could not have selected a more ideal location to conduct final assembly of the Navy's new advanced helicopter trainer than Ozark and Dale County," Ivey said. "The area is home to many skilled aircraft mechanics, so I know Bell's workforce will be world class. Plus, the company can count on our full support for this project."
Bell announced Thursday that, should the Bell 407GXi be selected for the U.S. Navy Advanced Helicopter Trainer program, the company plans to assemble the aircraft in Ozark. Bell already builds the Fire Scout, an unmanned version of the helicopter, at their Ozark plant.
If Bell is awarded the contract, then their workforce at the Ozark site could grow by 25 percent to a total of 100 workers.
Economic developer Nicole Jones told the Alabama Political Reporter, "Aerospace and aviation is a dominant industry in Alabama. Our state has a long history of supporting the Department of Defense, both economically as well as in terms of devout appreciation for men and women in uniform. If Bell wins the project and can expand its existing facility in Ozark to assemble the 407 GXi helicopter, this would be a tremendous economic boost for the Dale County community as well as the Wiregrass region."
The Navy is seeking to acquire 130 aircraft. Bell submitted its proposal to the Navy on April 2.
"Our Ozark team has the proven capability to deliver advance training aircraft for the next generation of Naval aviators," Bell President and CEO Mitch Snyder said. "We appreciate the support through Alabama's workforce readiness programs, and we look forward to continued collaboration with our state and local partners to win the U.S. Navy trainer program."
The U.S. Navy is looking to replace its aging fleet of TH-57 Sea Ranger training helicopters which Bell first built for the Navy beginning in the 1970s. Bell is the only U.S.-based manufacturer to participate in the Navy Advanced Helicopter Trainer competition.
Alabama Commerce Secretary Greg Canfield said the Ozark-Dale County area is well positioned to support Bell's planned manufacturing activities for the Navy helicopter.
"Alabama's Wiregrass area is dotted with aviation companies and organizations that are focused on helicopters," Secretary Canfield said. "In addition, there is a skilled workforce in place, along with proven training programs, to serve Bell's needs for this important project."
Fort Rucker is located near Ozark. The U.S. Army base has been the training center for U.S. Army aviation since 1955, and helicopter-related activities there are a magnet for suppliers providing everything from fleet support to flight simulation.
Ozark is also home to a campus of the Alabama Aviation College, which offers a two-year program that prepares students for careers as an aircraft mechanic.
"Bell has been a great business for Ozark and Dale County for many years. We are really excited about the decision to increase their presence in Dale County," Dale County Commission chairman Mark Blankenship said. "I would like to thank Mr. Snyder for the confidence he has in the Ozark and Dale County communities."
Ozark Mayor Bob Bunting said that the project represents an opportunity to continue the city's partnership with Bell, which stretches back to 2005.
"With its superb airport and aviation facilities, Ozark is the ideal place to do the Bell 407 final assembly," Bunting said. "Ozark and its aviation college will be prepared to provide the best aviation workforce for what will be a trainer built by a proven U.S. company which has provided our great U.S. pilots the best helicopters for decades."
Veronica Crock is the president of the Ozark-Dale County Economic Development Corp
"This project will create new opportunities for our citizens and businesses in Ozark and across the region." Crock said. "We are incredibly fortunate to have state and local leadership, workforce partners, and a community that provide an environment in which our industries can prosper."
Governor announces auto supplier IAC plans Alabama expansion
IAC is committing $34.3 million in new capital investment to expand its new manufacturing facility located in Tuscaloosa County.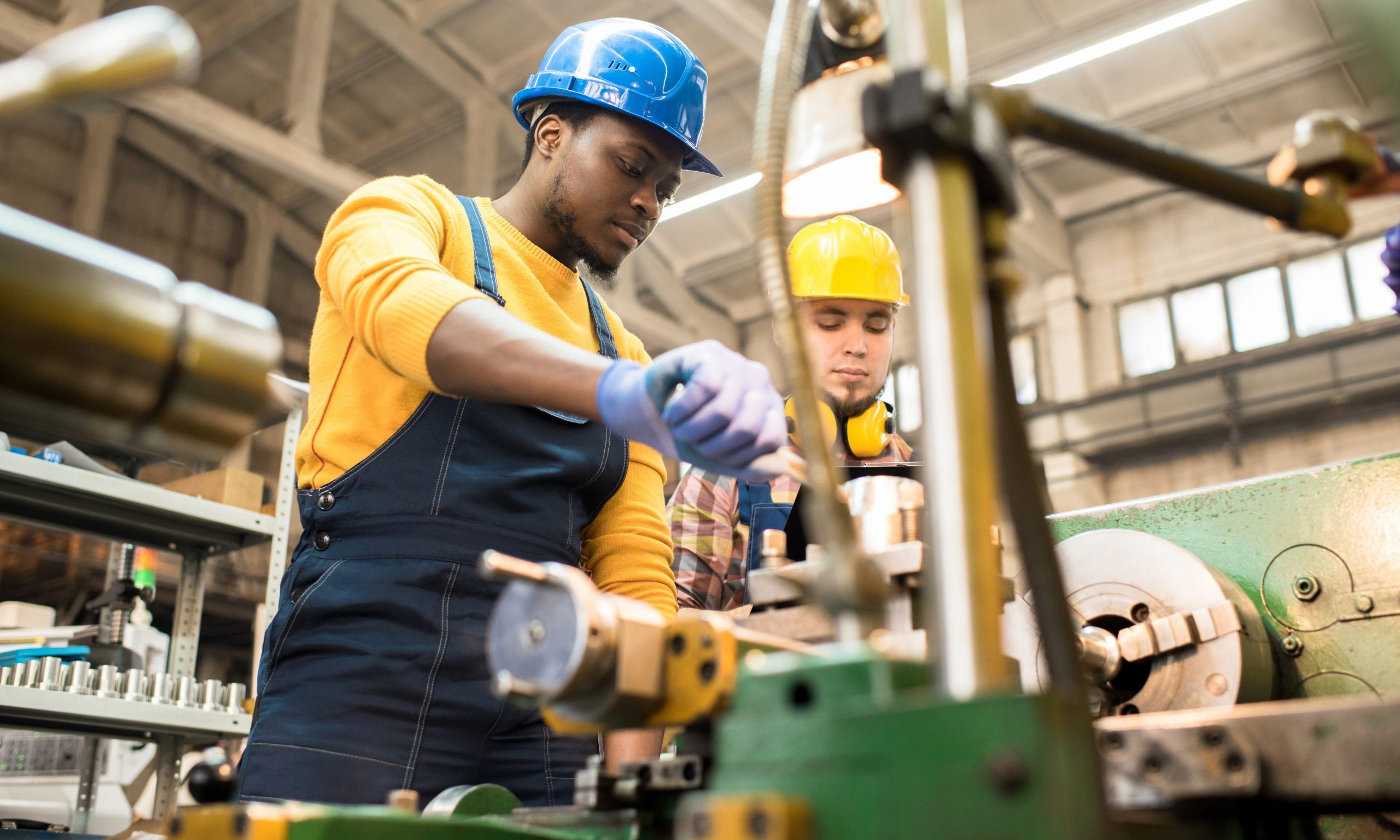 Gov. Kay Ivey announced Monday that International Automotive Components Group North America Inc. plans to invest over $55.9 million in expansion projects that will create 182 jobs at two Alabama facilities.
"International Automotive Components is a leading global auto supplier, and I am pleased that this world-class company is growing significantly in Alabama and creating good jobs in Cottondale and Anniston," Ivey said. "IAC's growth plans show that Alabama's dynamic auto industry continues to expand despite today's challenging environment."
Nick Skwiat is the executive vice president and president of IAC North America.
"Alabama was the logical choice due to its skilled workforce and proximity to the customer," Skwiat said. "We are excited to see the continued growth of the automotive industry in Alabama and we plan to grow right along with it. We thank the Governor and Secretary Canfield for their leadership in this sector."
IAC is committing $34.3 million in new capital investment to expand its new manufacturing facility located in Tuscaloosa County. This facility will produce door panels and overhead systems for original equipment manufacturers. That project will create 119 jobs at the production site in Cottondale.
IAC also plans to invest $21.6 million at its manufacturing facility located in the former Fort McClellan in Anniston. That East Alabama project will create another 63 jobs.
This project builds on a milestone 2014 expansion that doubled the size of the Calhoun County facility. There IAC manufactures automotive interior components and systems. Key components produced at the Anniston plant include door panels, trim systems and instrument panels for original equipment manufacturers.
IAC Group is a leading global supplier of innovative and sustainable instrument panels, consoles, door panels, overhead systems, bumper fascias and exterior ornamentation for original equipment manufacturers.
IAC is headquartered in Luxembourg and has more than 18,000 employees at 67 locations in 17 countries. The company operates manufacturing facilities in eight U.S. states.
"With operations around the globe, IAC is the kind of high-performance company that we want in Alabama's auto supply chain to help fuel sustainable growth," said Alabama Commerce Secretary Greg Canfield. "We look forward to working with IAC and facilitating its future growth in this strategic industrial sector."
Danielle Winningham is the executive director of the Tuscaloosa County Industrial Development Authority.
"International Automotive Components is a valued part of Tuscaloosa County's automotive sector," Winningham said. "We are grateful for IAC's investment in our community and the career opportunities available to our area workforce as a result of their investment."
"The City of Anniston is excited that IAC has made the decision to expand here. I have enjoyed working with the leadership at IAC, the Calhoun County EDC, and the state of Alabama to get this project finalized," said Anniston Mayor Jack Draper. "This is even further evidence that Anniston is indeed open for business."
Only Michigan has more automobile manufacturing jobs than the state of Alabama. Honda, Mercedes, Hyundai, Polaris, Toyota and soon Mazda all have major automobile assembly plants in the state of Alabama.