Opinion | Concealed-carry bill holstered for now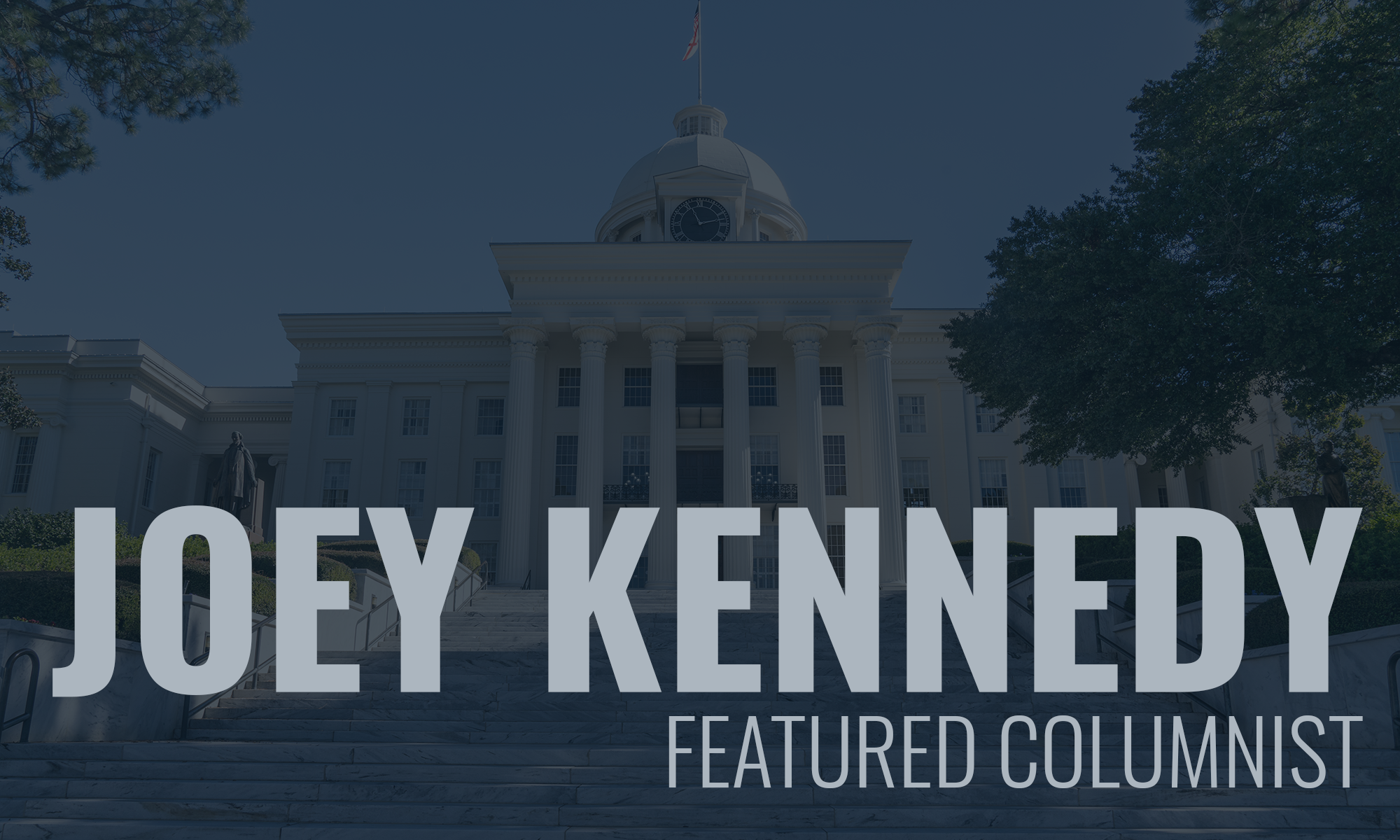 When it comes to regulating firearms, Alabama really doesn't have much common sense.
This week, there was a spark, albeit a small one, in the Senate Tourism Committee. The committee rejected a bill, sponsored by Sen. Gerald Allen, R-Tuscaloosa, that would have allowed residents to carry concealed weapons legally without a permit.
This was a bad idea from the outset, but the gun culture in Alabama loved it. No longer would the gun lovers have to pay their local sheriff for a carry permit. While the fee for the permit isn't prohibitive, the supporters of so-called "constitutional carry" believe their right to carry and hide their weapons is covered under the Second Amendment of the U.S. Constitution.
Here's the major flaw in their argument, though. The Second Amendment isn't without limits already. Indeed, it starts with the phrase "A well-regulated militia." Regulated. That comes from the word "reg-u-late," which literally means "to control or direct by a rule, principle, method, etc. … to adjust to some standard or requirement, as amount, degree, etc."
Clearly, guns have been regulated from just about the beginning. And in the beginning, we didn't really have the kinds of weapons we see carried around in the streets today: these military-style weapons that can fire rapidly and whose bullets do create terrible devastation to just about anything they hit.
Mass shootings in churches, synagogues, mosques, schools, concerts, movie theaters, nightclubs, businesses and other venues don't seem to faze the gun lovers. Firearms also make suicide much quicker – and easier — and suicide by gun occurs multiple times every day in this "land of the free."
The National Rifle Association, an ethically questionable organization that wants to put as many firearms on the streets as possible and uses domestic and foreign donations to buy politicians to get it done, supported the no-permit bill.
But four Democrats and two Republicans in the Senate Tourism Committee decided that wasn't where Alabama needed to go, and the bill failed to advance on a 6-5 vote.
People who support conceal-carry without a permit make some good points about the permits issued by sheriff's departments in the state. Many, they say, do very shallow background checks (or none at all – "our computer is down") before issuing the permits. Conceal- carry permits also are a money-maker for the sheriffs, and they are reluctant to give up any revenue stream.
If anything, why doesn't the state require even more extensive background checks before somebody can not only purchase a firearm, but get a conceal-carry permit?
One wonders what we need to witness before people understand that more, not less, gun regulation is needed in this country. As a starter, military-style weapons should be banned. Only military and law enforcement agencies need carry those terrible killers. High capacity magazines and certain types of ammunition should be off limits for civilians.
Gun lovers should understand that few people – no, not even me – want to keep them from owning firearms for home defense or hunting or sport shooting. Still, reasonable regulation is called for at a much higher level than we have now.
We already limit the ages people can buy guns, especially certain types of firearms. We don't let a 5-year-old open carry at the local Walmart. Anti-tank weapons and mortars would be great for home defense, but ordinary citizens aren't allowed to own them.
I know, these are extreme, ridiculous examples, but they illustrate the point that limits already exist on the Second Amendment, so where should the reasonable lines be drawn? The Second Amendment refers to "arms," not specifically to "guns." Yet, some "arms" are clearly not legally allowed to be owned and brandished by the "well-regulated militia" referred to in the amendment.
So the debate goes on.
If you opposed Allen's bill (SB4), don't become complacent. And if you support it, don't get all depressed and start playing Russian roulette.
The conceal-carry-with-no-permit bill could pop up again anytime. It is rare that any pro-gun bill gets the final coup de grâce in Alabama.
Joey Kennedy, a Pulitzer Prize winner, writes a column each week for Alabama Political Reporter. Email: [email protected]
Print this piece
Opinion | Facts are stubborn things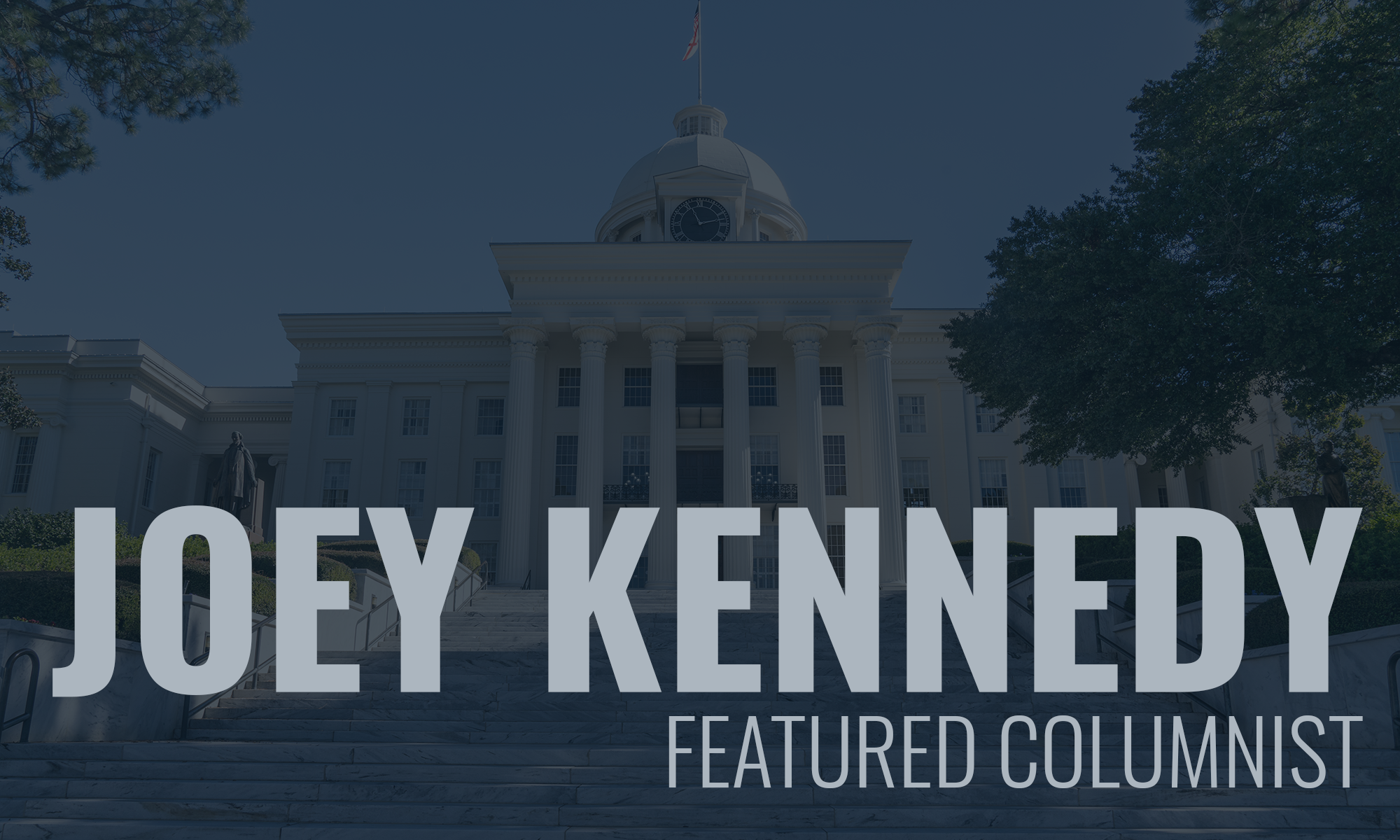 I'm in my 20th year of teaching in the English Department at UAB. I've never taught my primary discipline, journalism, and I really don't have much of a desire to, either.
Yet, in 2017, the leadership of UAB's University Honors Program asked me to be a part of their interdisciplinary faculty for the fall. UHP's fall semesters are themed, and that year, the first year of Donald Trump's term as president, the theme was appropriate: "Evidence and Belief in a Post-Truth Society." For UHP, I was a "communications" (journalism) professor. I taught with a scientist and public health professor, a religion professor, a philosophy professor, a literature professor and a psychology professor.
The students in this program – all 100-plus of them – are among the smartest students on campus. Needless to say, I was intimidated. For my first lecture before the students, I took a Xanax (it's prescribed because I do have anxiety sometimes). The Xanax didn't make me lecture better, but it made me not really care if I screwed up.
I'm sort of a one-trick pony – I teach and write in the only language I know: English. Here, you had neuroscience and biology and chemistry majors galore. And, yes, there were a few English and history and business and engineering students, too. Pretty much every discipline taught at UAB is represented in UHP, and certainly in its umbrella school, the UAB Honors College.
That fall went by quickly. I only took the Xanax for the first lecture. I settled into my groove pretty quickly. But when it was over, I ached for the continued intellectual stimulation I received as a teacher. I'm a lifetime learner, and that program taught me a lot. And I got to teach others a lot, too.
I thought it was a one-shot deal. Until, that is, the program's director, Dr. Michael Sloane, asked me to return in the fall of 2018 to direct the first-year students' literary analyses. And that fall, I was also asked to propose a UHP seminar class for the spring of 2020. I returned last fall to once again direct the first-year literary analysis. And I've been asked to return for first-year LAs again this coming fall.
This semester, I'm teaching the class I proposed, "Media and Social Justice." And I've already got another self-created UHP seminar class scheduled for next spring, "Media and War: Men and Women Making a Difference on the Front Lines."
Unlike my composition and literature classes in the English Department, these seminars have no template. I have to create the teaching as I go. Some days, I'm very confident; others not so much.
I divided the "Media and Social Justice" class into six two-week units: Nellie Bly (mental illness and investigative journalism), The Jungle (food safety and immigration), Jim Crow Lives (the civil rights era and voter suppression), #MeToo (sexual assault and harassment), Black Lives Matters (police and other shootings of people of color), and March for Our Lives (gun violence and sensible gun regulation).
These classes are limited to 16 honors students, but 19 students wanted in my "Media and Social Justice" class, so I have 19 students.
I teach these classes as a communications professor, not an English professor. I direct the literary analyses as a literature professor, not a communications professor.
We're covering historical topics, for sure, but also contemporary topics. It doesn't get any more current than Black Lives Matter, #MeToo, voter suppression, or March for Our Lives.
We don't just talk about the journalism around these topics, but also about other media. For example, I find protest songs for each topic. While it's not on our plate, did you know Trump has inspired a whole catalog of protest songs? Most every president inspires protest songs, though Trump has inspired an awful lot of them.
Maybe at some point, I'll create a "Media and Donald J. Trump" class. There is plenty of material.
The point, though, is that we all should be lifelong learners. I can't tell you how much I've learned from by English students and my honors students, how much the English faculty has taught me, and how much the faculty and directors of the University Honors Program have taught me.
That I get to return the favor by teaching these unique classes says a lot about UAB, and how it values critical thinking and learning.
I hope I never lose my enthusiasm for learning, or become too stubborn to change when the facts point toward another direction. That is our responsibility to the truth. I guess I am stubborn in one way: There are no alternative facts. Facts are truth, reality. The alternative is false, untruth, lies.
Readers, that's a fact, and like me sometimes, facts are stubborn.
Joey Kennedy, a Pulitzer Prize winner, writes a column every week for Alabama Political Reporter. Email: [email protected].
Print this piece