Figures is running for chair of Alabama Democratic Party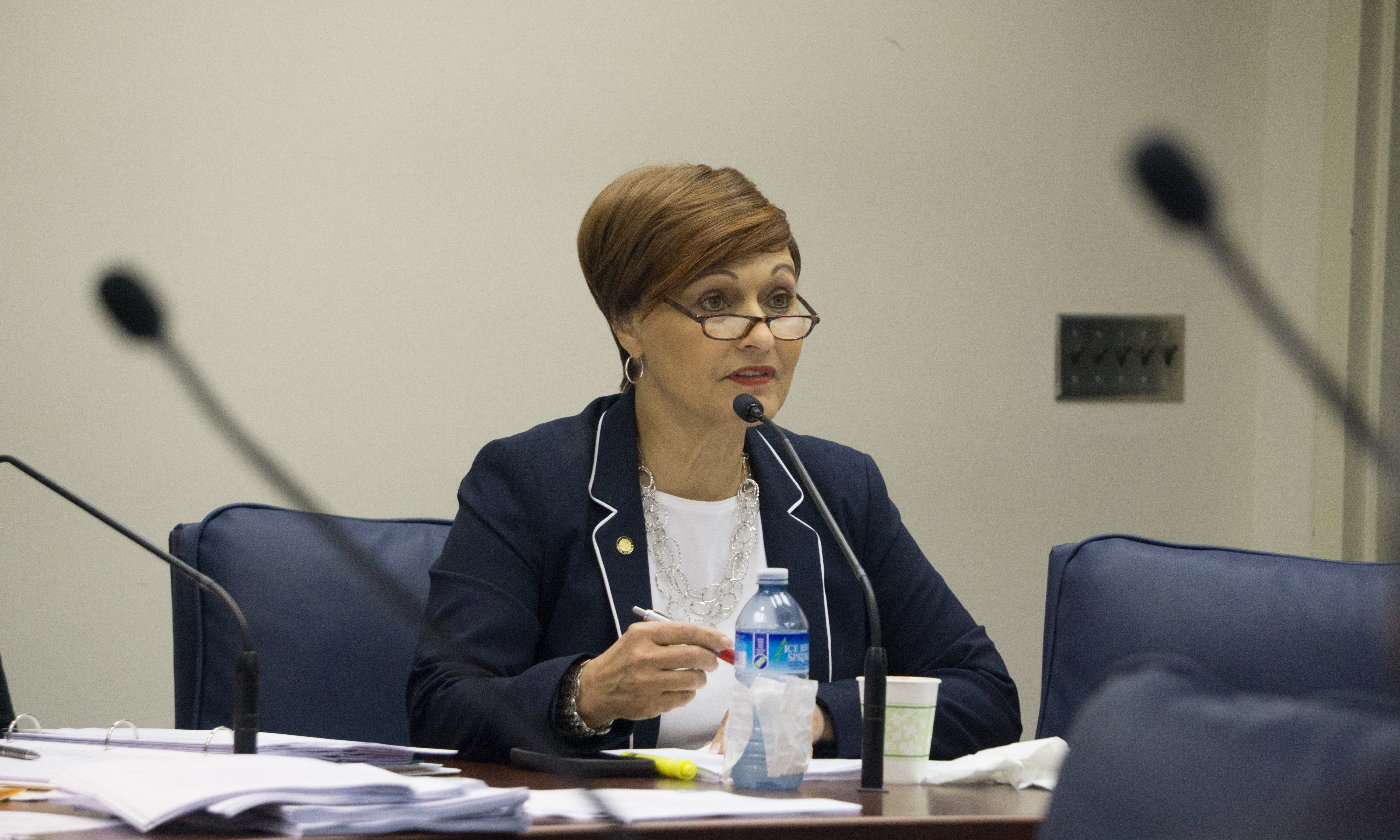 Thursday, Alabama state Senator Vivian Davis Figures, D-Mobile, announced that she is running for the position of chair of the Alabama Democratic Party.
"It's going to take a team effort to unify the party," Senator Figures said. "My leadership skills, experience in politics and, more importantly, my ability to bring people together around issues with my approach to fairness, are needed to rebuild the party. The Alabama Democratic Party is the people's party and it is time to elect leadership to address the values and issues of the people."
"I am humbled to have received support from other public officials and private citizens interested in the rebuilding of the Alabama Democratic Party," Figures said.
Figures has served in the Alabama Senate since 1997.
Figures says that she is the right choice to lead Alabama Democrats because she has proven leadership skills, an ability to unite people, and the tenacity to rebuild Alabama's Democratic Party are some of the reasons Senator Vivian Davis Figures announced.
In the 2018 Democratic party primary, Figures was re-elected receiving 67.2 percent of the vote in a three-person field. She was unopposed in the general election.
In 2013 Figures was chosen by her fellow Democratic Senators as Senate Minority Leader. She is the only woman to ever hold a Senate leadership position in Alabama and is the longest serving woman in the Senate in state history.
Figures is a former Democratic nominee for U.S. Senate, losing to popular incumbent Sen. Jeff Sessions (R) in 2008. She received 36.5 percent of the vote.
She is a former Delegate to the Democratic National Convention ranging back to 1984, has served as an At-Large member of the Democratic National Committee for eight years, and has been a member of the State Democratic Executive Committee for decades.
She is the widow of the late Senator Michael A. Figures, D-Mobile, who served as President Pro Tem of the Alabama State Senate and was also a leader in State Democratic Party politics.
Figures' son Akil Michael Figures was shot twice in the leg last year in an incident in Foley.
Figures is the third person to announce they are running for the seat. Current Chairwoman Nancy Worley, who is a former Alabama Secretary of State and AEA President, is running again. Former congressional candidate and pastor Tabitha Isner is also running for the position.
Worley was re-elected as chair last year, defeating Montgomery attorney Peck Fox. The Democratic National Committee has invalidated that election and ordered a new election. That is scheduled for May 4, but even that is disputed in the highly contentious world of Alabama Democratic Party politics.
The 2018 election was an unmitigated disaster for the Alabama Democratic Party. They could not field a full slate of statewide candidates. Republicans won every statewide office in 2018, just like they did in the elections of 2016, 2014, 2012, and 2010. The only seats held by Democrat in the Alabama legislature are in majority-minority districts.
The only Democrat holding a statewide office is U.S. Sen. Doug Jones who narrowly defeated Republican candidate Roy Moore in a 2017 special election. Alabama Republicans have vowed to target Jones' seat in 2020 and to re-elect Donald Trump.
Some within the Alabama Democratic party blame Worley for their recent setbacks. Democrats controlled both Houses of the Alabama legislature as recently as 2010. Democrats then also held the offices of Chief Justice, Lieutenant Governor, Commissioner of Agriculture and Industries, Public Service Commission President and three of Alabama's seven Congressional Districts.
Trump Truck and boat parades this weekend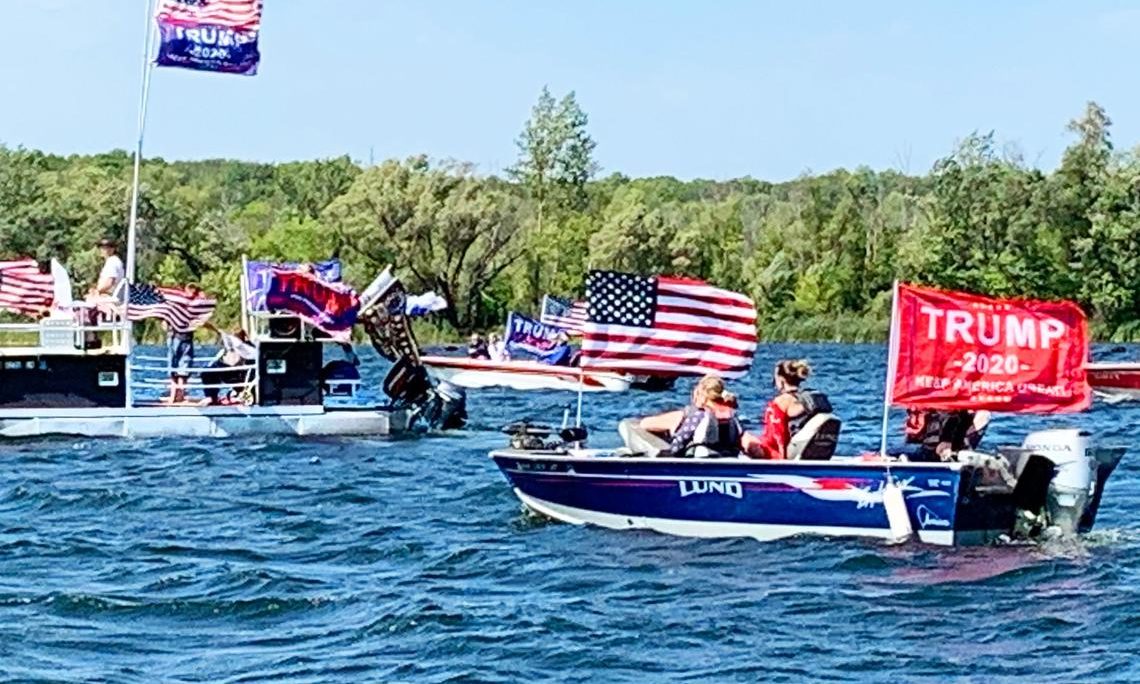 As Election Day draws near, Alabama Republicans are excited about promoting the re-election of Donald J. Trump as President and the election of Tommy Tuberville for U.S. Senate. This weekend two pro-President Trump events are happening in the state. There will be a truck parade from Ashland to Phenix City on Saturday sponsored by the Clay County Republican Party, while there will also be a boat parade on Wilson Lake in the Shoals sponsored by the Colbert County Republican Party on Sunday.
The pickup trucks will assemble at the Ashland Industrial Park in Clay County, 8240 Hwy 9, Ashland. There is a pre-departure rally at 10:00 a.m. central standard time. The trucks will depart at 11:00 a.m. and then proceed on a parade route that will take them into the bitterly contested swing state of Georgia. The Trump Pickup Parade will wind through east Alabama and West Georgia traveling through LaGrange and Columbus before concluding near the Alabama/Georgia line in Phenix City, 332 Woodland Drive, Phenix City at approximately 2:00 p.m. central time. Speakers will begin at 3:00. Trump flags will be on sale at the event.
The Phenix Motorsports Park will be hosting what sponsor hope could possibly the world's largest Pickup Tuck parade in U.S. history that is routing over 50 mile through Georgia in effort to "pickup" President Trump's numbers in GA.
A number dignitaries have been invited to address the Phenix City rally, including Coach Tuberville. Former State Sen. Shadrack McGill, Trump Victory Finance Committee member former State Rep. Perry O. Hooper Jr., and Paul Wellborn, the President and CEO of the largest Family owned Kitchen Cabinet manufacture in the USA are among the featured speakers who have committed to speak at the event.
Entertainment will be provided by: Charity Bowden, an up and coming country music singer who was the runner up on "The Voice". Charity will sing 'I am Proud to be an American' as well as songs from her Voice performances. The McGill Girls will also perform. The three beautiful and talented sisters will be singing patriotic songs in three part harmony. Geoff Carlisle, a professional DJ will be keeping the crowd pumped with music and entertainment.
Following the speakers and the entertainment there will Trump truck-vs- Joe Bidden truck races down the drag strip for the finale.
The Northwest Alabama boat parade will be on Sunday. The boats will gather at 2:00 p.m. near Turtle Point and then the flotilla will parade around the open waters of Wilson Lake til 3_00 p.m.. There will be a contest for best decorated Trump boats.
Trump supporters have held a number of large boat parades across the state to show their support for the re-election of Pres. Trump.
Boat parade sponsors say that this parade will be: pro-American, pro-law enforcement, pro-military.