Education budget advances out of committee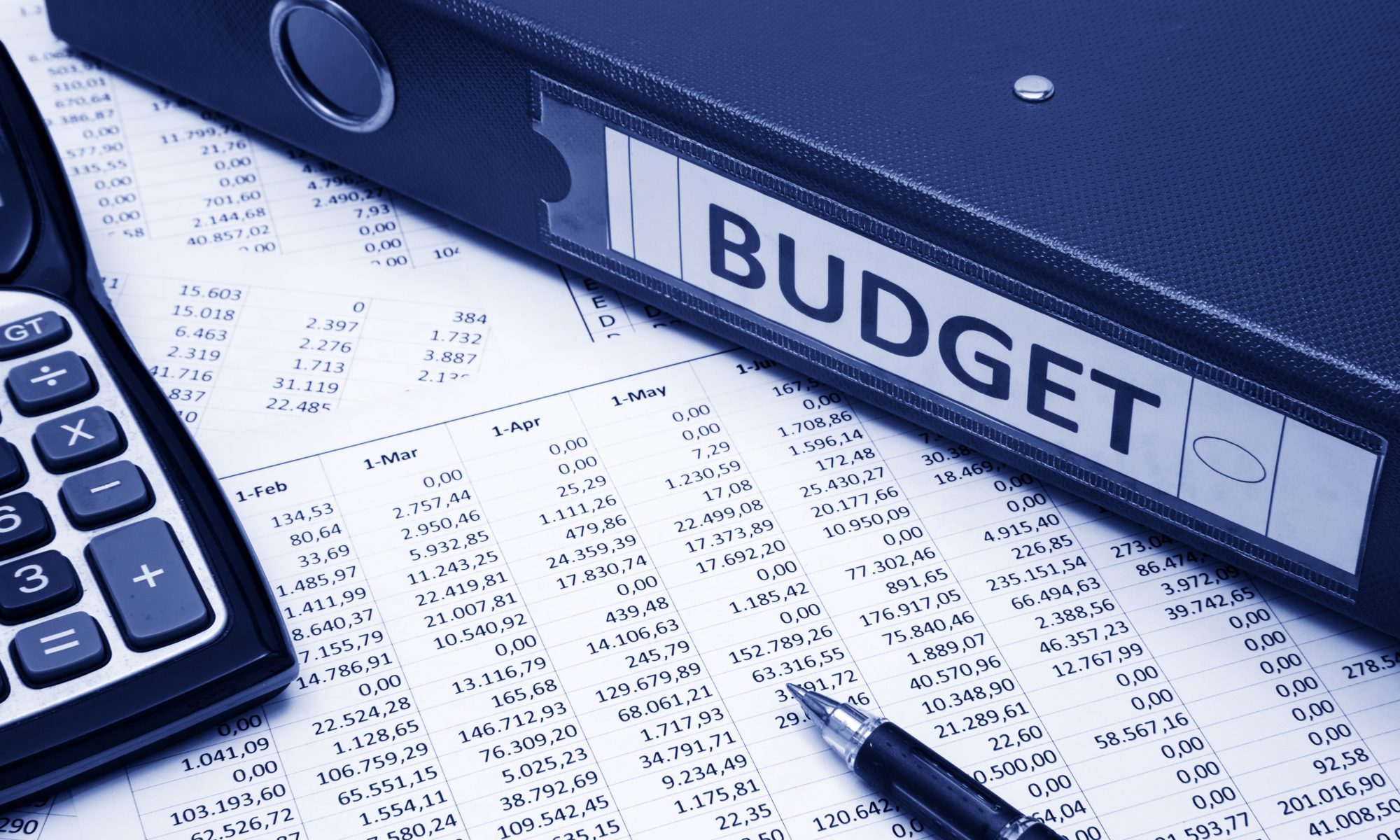 The Senate Finance and Taxation Education Committee gave a favorable report to the fiscal year 2020 Education Trust Fund budget, which has been languishing in the Committee for the last three weeks.
Senate Bill 199, the Education Trust Fund budget, is sponsored by state Sen. Arthur Orr, R-Decatur.
The state of Alabama has a bizarre accounting system where schools and universities are in their own separate budget, the ETF. Prisons, Medicaid, the courts, state troopers, mental health, public health, the Department of Human Resources. forensics, and dozens of state agencies are funde in the state general fund (SGF). To make things even more complicated fuel taxes go into a separate fund, the road and bridge fund, which funds the Alabama Department of Transportation (ALDOT). State agencies bring in $three to four billion in off budget revenue and spending; then the state uses its $13 to $14 billion in combined spending to draw down $billions more in federal matching dollars.
The Senate Finance and Taxation Education Committee is tasked with taking the governor's education budget and then accepting its principles or rejecting parts of the governor's budget.
No governor has their budgets completely adopted by the legislature and this year was no exception.
When the Children's Health Insurance Program (CHIP) was reauthorized, Congress voted to revert to an 80 percent federal: 20 percent state match. The Obama administration had previously paid for it 100 percent. It was thought that CHIP would be a $115 million a year hit to the general fund, split between Alabama Medicaid and the Alabama Department of Public Health (ADPH); but Gov. Kay Ivey (R) moved the largest portion of that from the Department of Public Health to the education budget. When the House passed the general fund budget three weeks ago, they accepted Gov. Ivey's budget recommendation. On Tuesday, Orr took the opposite position striking CHIP's $36 million ETF line item out. That would have grown to $89 million in the 2021 budget.
"I asked her not to do that," Orr told the Committee.
State Senator Rodger Smitherman, D-Birmingham said, "CHIPS has no business in the Education Trust Fund."
"This was one of our decision," Orr said. "With 106 million carried forward, my thinking was that they (the SGF) can absorb a carry forward this year. That may be different in 2021."
The move gave the Senate another $36 million to spread out to the various ETF programs. The ETF was already soaring with money due to the booming economy. All state income tax dollars are earmarked by the Alabama Constitution for the ETF.
CLAS, which trains and mentors principals, got an increase.
"The principals are the backbone of the schools," Orr said.
The committee accepted Gov. Ivey's request that $25 million additional funds be spent on Pre-K.
The Alabama School Readiness Alliance supported the Gov. and the Committee on this.
"Alabama's First Class Pre-K program is the nation's number one ranked state pre-kindergarten program for quality, but the amount of funding currently appropriated leaves two thirds of Alabama's four-year-olds unable to participate," said Bob Powers, the president of the Eufaula Agency and a co-chair of the Alabama School Readiness Alliance Pre-K Task Force. "Expanding access to Alabama's First Class Pre-K program is not only the right thing to do; it is also the smart thing to do. We thank the Senate Finance & Taxation Education Committee for prioritizing the $25 million expansion, and we encourage the full Senate to follow suit."
Thirty-two percent of Alabama 4-year-olds currently receive state-sponsored First Class Pre-K services.
Orr said that, "Computer Science for Alabama was a request by the state department (of Education)."
The budget included a 350 percent increase for charter schools.
Smitherman said, "Why are we funding them to tear up our public schools. I have got a problem with that."
The budget restored a line item for PALS, people against a littered state. PALS teaches children not to litter. That line item had been zeroed out years ago.
Symphony in Education got its own line item.
"Board Certified Teachers needed to increase that to allow for test taking," Orr said.
The state has a pilot program to combat bullying in the schools.
"We needed to do something about bullying across the state," Orr said. "Suicide in many cases is a result of bullying. This is a new effort for the state."
The Robotics pilot program got an increase. "I have heard that it was a big success," Orr said. "I believe it was a good success for districts across the state."
"Scholars bowl got $100,000," Orr said. "The Gifted grant program that is a bill that we passed last year where the schools apply for grants. The state department runs it."
This was the largest budget in the history of the state for K-12 education; but Orr said that higher education funding, despite a big increase this year, is still not at 2008 levels.
Transportation got more money to get high mileage buses off of the roads. The Committee gave a favorable report, despite some misgivings about the formula dividing the highest education money between the institutions.
The ETF could be considered by the full Senate as early as Thursday.
The Senate Finance and Taxation General Fund Committee will have to figure out how they want to address the CHIP program in the SGF budget after Tuesday's decision by the Education Committee.
CDC confirmed expanded "close contact" definition to Alabama officials in August
It is unclear why the CDC waited until late October to update or clarify its public-facing guidance on its website.
New federal guidance on how a person is determined to have been in close contact with someone infected by COVID-19 won't impact how Alabama works to mitigate the disease, said the state's top health official. That's because the state was already aware of the expanded definition in August before the change was made public last week.
It is unclear why the CDC waited until late October to update or clarify its public-facing guidance on its website when it was giving more precise definitions to at least one state health department and receiving questions from public health officials about the definition.
The delay in announcing the change is raising questions about how state health officials nationwide have been determining the public's possible exposure to the deadly disease and if contact tracing and mitigation efforts will be made more time- and resource-intensive with the more inclusive definition in place.
The CDC on Wednesday expanded the definition of "close contact" to mean a person can be at risk of contracting COVID-19 if that person is within six feet of an infected person for a period of at least 15 minutes over a 24-hour period.
The previous definition stated a person should quarantine if they were within six feet of an infected person for at least 15 minutes. Alternately, in other areas of the CDC's website, the language stated "a total of 15 minutes" in the definition of close contact.
"What they changed their definition to is something they had verbally confirmed to us months ago, and we have always been using that definition," said Alabama State Health Officer Dr. Scott Harris, speaking to APR on Friday.
Harris said a support team from the CDC was in Alabama in July as the Alabama Department of Public Health was preparing plans to reopen schools. Harris said the question was asked of CDC staff because his department was getting questions on the definition of close contact from school officials.
APDH staff took the definition then of "a total of 15 minutes" to mean that there could be several exposures over a period of time equaling that 15 minute threshold, so they asked CDC to clarify that assertion.
"When those folks were here we asked the CDC people directly. Can you confirm for us what that means, and they said, it adds up to a total of 15 minutes in a 24-hour period," Harris said. "And we even got somebody to commit to that in an email somewhere."
Melissa Morrison, CDC's career epidemiology field officer working at the ADPH in Montgomery, in an Aug. 13 email to ADPH's director of the office of governmental affairs, quotes a statement Morrison attributes to her CDC colleague, CDC public health advisor Kelly Bishop. Harris shared the email with APR.
"Yes, I did get a response from the contact tracing team. The 15 minutes for a close contact is cumulative, and they said 'The time period for the cumulative exposure should start from 2 days before the cases' illness onset (or, for asymptomatic patients, 2 days prior to positive specimen collection date) until the time the patient is isolated," Morrison quotes Bishop in the email.
In the August email, Bishop goes on to say, as attributed by Morrison, that "as of now there is no established upper limit on the time period (i.e. 48, 72 hours etc)."
The CDC's expanded definition was reflected in an Aug. 20 statement from the Alabama Department of Public Health.
"The 15-minute time is a cumulative period of time. For example, a close contact might be within 6 feet of a COVID-19 positive person for 5 minutes each at 8 a.m., noon and 5 p.m. This is a standard based on guidance from the CDC," the statement reads.
In an email to APR on Friday, Harris said he'd discussed the matter with Morrison on Friday who "emphasized that the guidance this week from CDC was NOT a change but rather a clarification. They simply used the MMWR corrections story as a convenient time to make the point."
Harris was referring to a CDC's Morbidity and Mortality Weekly Report released Wednesday that detailed findings by Vermont health officials showing that a prison worker contracted COVID-19 during an eight-hour shift in which the worker had 22 close contacts with an infected inmate totaling 17 minutes.
The CDC in statements to numerous news outlets, and to APR, cite that Vermont study in connection to Wednesday's definition change.
"That's kind of why they said it out loud," Harris said of the study and the Wednesday announcement. "But I have to say, when I saw that updated guidance I thought, 'I can't believe anybody ever thought otherwise.'"
Different pages on the CDC's website on Saturday defined close contact as both being "a total of 15 minutes or more" and "a total of 15 minutes or more over a 24-hour period," confusing the matter further, and numerous other state health departments had not yet updated their websites Saturday to reflect the CDC's expanded definition.
A CDC spokesman in an email to APR on Wednesday noted the Vermont study on the prison worker and said "CDC clarified the amount of time it would take for someone to be considered a close contact exposed to a person with COVID-19."
"The CDC website now defines a close contact as someone who was within 6 feet of an infected person for a total of 15 minutes or more over a 24-hour period. Previous language defined a close contact as someone who spent at least 15 minutes within 6 feet of a confirmed case," CDC spokesman Scott Pauley told APR by email Wednesday.
Pauley didn't respond to APR's question on Friday asking why the CDC waited until Wednesday to update its guidance online, given that ADPH had confirmed the definition of close contact in August. He also didn't respond to a request to verify the statement Morrison attributed to her CDC colleague in the August email.
"To us, we thought if it says a total, that means you must be adding up smaller amounts to get to 15 minutes, or you wouldn't use the word total," Harris said. "When they changed it this week, I don't know the details of why that happened, but I think, obviously, everybody didn't have the same message everywhere."
Dr. Bertha Hidalgo, an epidemiologist and assistant professor at UAB's Department of Epidemiology, told APR on Friday that her understanding prior to Wednesday's expanded definition was that a contact was defined as someone who was exposed to the COVID-19 positive individual for at least 15 min or more at a time and explained that the updated guidance complicates how public health officials will engage in contact tracing.
"This means significant efforts for contact tracing moving forward, in effect needing to identify every person that person came into contact with during the possible exposure timeframe," she said.
It was unclear Monday how the definition change impacts Alabama's Guidesafe COVID-19 exposure notification app, which notifies a user if they come into close contact with an infected person. The app was developed by ADPH and University of Alabama at Birmingham, thanks to a partnership between Apple and Google's combined development of the technology, and alerts users to possible exposure while keeping all users' identities anonymous.
Sue Feldman, professor of health informatics, UAB School of Health Professions, in a message to APR on Friday said that due to the anonymity of the app, it would be difficult, but not impossible, to update the app to take into consideration the CDC's expanded guidance.
"We are taking this into consideration for our next update," Feldman said in the message.
Also unclear is how many other states that have similar exposure notification apps, also using Google and Apple's technology, aren't yet using the expanded definition of a "close contact." Colorado is to roll out that state's app on Sunday, and according to Colorado Public Radio News the app will notify a user that they've been exposed if they come "within six feet of the phone of someone who tested positive for at least ten minutes."
New York's exposure notification app also appears to use the old CDC guidance, and will alert users if they come "within 6 feet of your phone for longer than 10 minutes," according to the state's website.
The updated definition, which health departments refer to when conducting contact tracing, is likely to have a serious impact on schools, workplaces and other group settings where personal contact may stretch over longer periods of time including multiple interactions.
It greatly expands the pool of people considered at risk of transmission. "It's easy to accumulate 15 minutes in small increments when you spend all day together — a few minutes at the water cooler, a few minutes in the elevator, and so on," Johns Hopkins Center for Health Security epidemiologist Caitlin Rivers told The Washington Post. "I expect this will result in many more people being identified as close contacts."
The clarification comes as cases and hospitalizations are rising both in Alabama and nationwide. Alabama's 14-day average of cases has increased 41.2 percent over the past two weeks. The percentage of tests that are positive has increased from roughly 13 percent to more than 20 percent over the past 14 days. The U.S. average of new daily infections is now at its highest point of the pandemic, with 481,372 cases reported in a week, according to CNN and Johns Hopkins University.