Ivey announces funding for 41 new Pre-K through 3rd Grade Integrated Approach to Early Learning
Alabama Gov. Kay Ivey and the Alabama Department of Early Childhood Education announced on Tuesday that 41 new classrooms will be funded through the Pre-K through 3rd Grade Integrated Approach to Early Learning.
"Alabama children have reaped the benefits of our nationally recognized First Class Pre-K program, and our P-3 program works to build upon those gains all the way through the third grade," Ivey said. "As we head into year three of the P-3 program, I'm proud to be funding 41 additional classrooms. Those early years are vitally important for a student's future success. By expanding this program even further, we are certainly taking advantage of those valuable years in a child's learning journey."
This funding supports an additional 32 kindergarten classrooms, five first-grade classrooms and four second-grade classrooms to take part in the P-3 program, bringing the new statewide total from an original 35 classrooms in the 2017 pilot year to 117 P-3 classrooms this upcoming 2019–2020 school year.
The recipients:
Zion Chapel, New Brockton & Kinston in Coffee County – $160,000
Wetumpka Elementary in Elmore County – $45,000
Skyline, North Sand Mountain & Woodville High in Jackson County – $90,000
Lexington High, Central High, Brooks Elementary & Rogers High in Lauderdale County – $105,000
Brewbaker Elementary in Montgomery County – $30,000
Odenville Elementary & Moody Elementary in St. Clair County – $180,000
University of North Alabama Kirby Laboratory in Florence – $30,000
University Charter School in Sumter County – $90,000
The goal of the P-3 program, now moving into its third year, is to expand the early learning continuum from First-Class Pre-K to include kindergarten through third grade. The Alabama Department of Early Childhood Education and the Alabama State Department of Education are working together to align instructional practices, assessment and leadership from pre-K to third grade.
The P-3 program works to ensure student success and achievement gap closure by expanding access to the nationally recognized, high-quality First Class Pre-K program model and taking the most successful parts of K-3 initiatives to establish a strong foundation of early learning experiences that promote student achievement and success.
"A high-quality early education provides the foundation for student success in school during the years when children have the greatest growth potential," said Jeana Ross, the Alabama Department of Early Childhood Education secretary. "We are excited to have these new models of seamless learning continuum from pre-K to third grade that align and integrate a comprehensive approach to student learning."
P-3 is funded by the Alabama Department of Early Childhood Education through the W.K. Kellogg Foundation, the Governor's Strong Start Strong Finish education initiative, and the federal Preschool Development Grant, Birth through Five.
Currently, 1,348 children are impacted by the P-3 program. With the addition of 41 new classrooms to the program, more than 2,100 students will be participating in the Pre-K – 3rd Grade Integrated Approach to Early Learning in the upcoming 2019-2020 school year.
Fourteen Alabama elementary school principals and school system administrators have successfully completed the Alabama Pre-K – 3rd Leadership Academy.
The first collaborative initiative of its kind in the nation, the P-3 Leadership Academy is provided in partnership with Council for Leaders in Alabama Schools and the National Association of Elementary School Principals. This is the only such program in which participants, upon successful completion of the program, receive a national certification credential.
In June 2018, the first-ever such cohort in the country to complete this national pilot program received their Alabama P-3 Leadership Credential, and the third leadership cohort will commence in May 2019.
Alabama has some of the worst public schools in the country. Recent evaluations have rated the state as 50th in math and as low as 46th in reading. On the 2018 ACT, 28 Alabama public high schools did not have a single student who tested as college ready according to ACT. Thirty-two percent of students in the state now have access to pre-K. Alabama's pre-K program is rated as the best in the country. The governor is expanding pre-K in hopes of improving performance statewide.
The state hopes that by their applying their "knowledge of child development, subject matter content and pedagogical approaches to align educational experiences along the P-3 continuum," it will lead to schools maximizing that pre-K head start.
Children who read at a third-grade level by third grade typically do well moving forward in school. Children who can't read by the third grade typically will struggle in school going forward.
"That research findings from multi-year early education interventions suggest that the components of the P-3 approach can combine to make a positive contribution to young children's learning, providing the pathways through which more children will achieve success by the end of 3rd grade," the state claims.
Alabama declines to release COVID-19 data associated with child care centers
APR has asked for that data and whether ADPH was aware of the number of cases associated with child care centers statewide.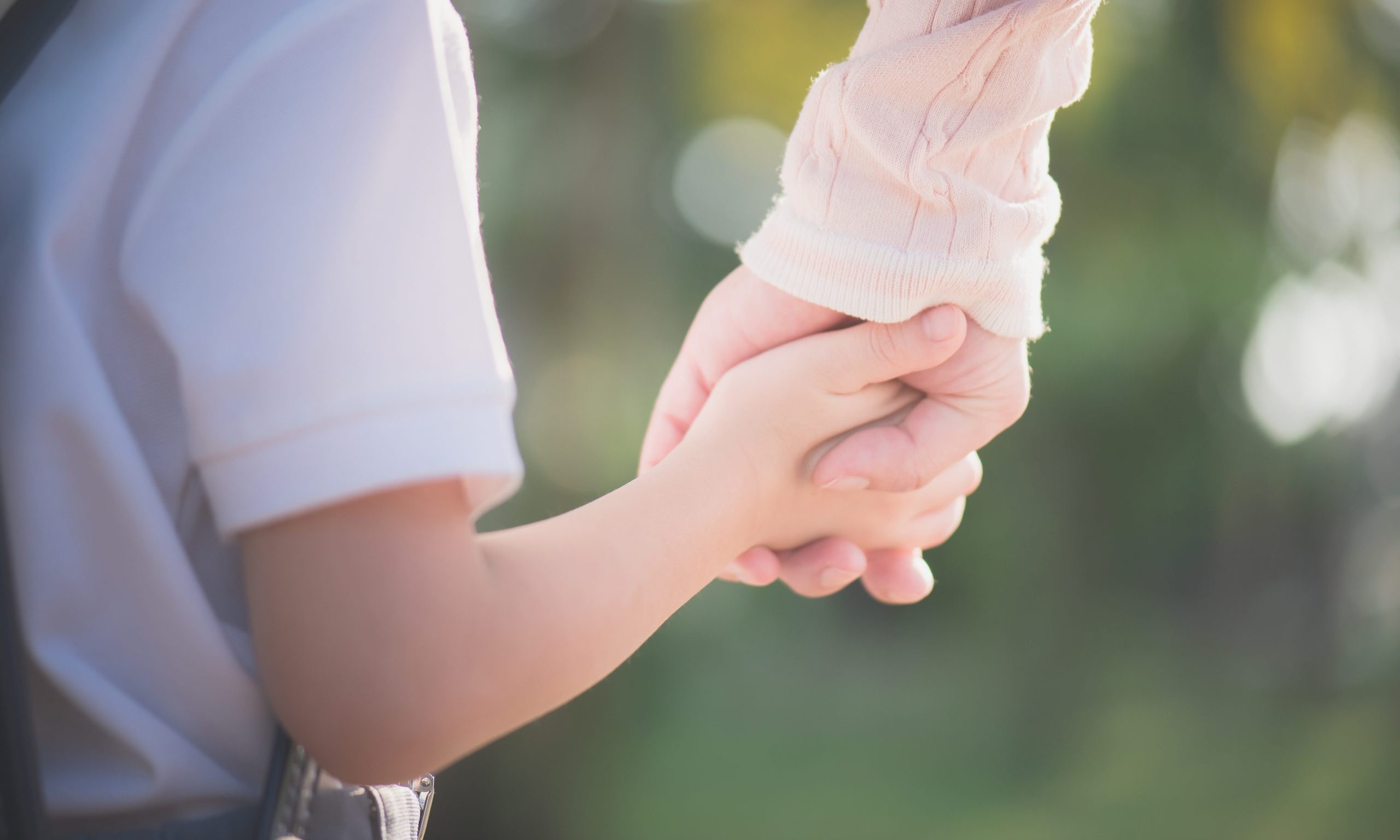 It was unclear Tuesday the number of confirmed cases of COVID-19 there have been among staff, children and relatives associated with child care facilities in Alabama, because the Alabama Department of Public Health declined to release that data.
"All cases of COVID-19 are required to be reported to the Alabama Department of Public Health under notifiable disease laws. ADPH is aware of cases in entities such as child care but does not report separately from other data," said Dr. Karen Landers, assistant state health officer, in a message to APR on Tuesday.
APR has asked for that data and whether ADPH was aware of the number of cases associated with child care centers statewide.
Landers noted that ADPH does provide the percentage of cases among age ranges, however. There had been approximately 2,628 confirmed COVID-19 cases among Alabama children 4-years-old and younger as of Monday, according to ADPH's dashboard, but the department doesn't specify which of those cases are associated with child care centers, and it was unclear how many cases there have been among relatives or workers connected to child care centers.
While children 10-years-old and older can efficiently transmit COVID-19 to others, the Centers for Disease Control and Prevention in a recent report note that "limited data are available on SARS-CoV-2 transmission from young children, particularly in child care settings."
The Sept, 18 CDC report looked at three COVID-19 outbreaks in child care facilities in Salt Lake County, Utah, during April 1 through July 10, and found that the 12 children who contracted the disease spread it to at least 12 others outside the centers, and one parent was hospitalized with coronavirus.
In one facility, researchers confirmed five cases among workers and two among children. One of those children, aged 8 months, transmitted COVID-19 to both parents, the report notes. Many of the children had mild symptoms or none at all, researchers found.
"COVID-19 is less severe in children than it is in adults, but children can still play a role in transmission," the report reads. "The infected children exposed at these three facilities had mild to no symptoms. Two of three asymptomatic children likely transmitted SARS-CoV-2 to their parents and possibly to their teachers."
While Alabama's Department of Public Health isn't releasing data on cases associated with child care centers, many other states are, including Texas, South Carolina, North Carolina, California, Minnesota and Massachusetts.
There have been 332 confirmed cases, two deaths and 14 separate outbreaks associated with child care centers in North Carolina, according to the North Carolina Department of Health and Human Services.
Health officials in California's Sonoma County traced 30 cases of coronavirus to one child at a child-care center in the county, where 16 students, 11 relatives and three workers tested positive, according to The Los Angeles Times. In addition to that outbreak, there have been 62 other cases at 13 child-care facilities in the county, including 27 family members, 10 workers and 25 students, with 381 cases of children younger than 17 still under investigation, the newspaper reported on Sept. 21.
Reopening child care centers can be done safely, according to an Aug. 28 report by the Centers for Disease Control and Prevention, which that found that in Rhode Island, which reopened child care centers on June 1, there were just 52 confirmed and probable cases among staff, children and relatives across 29 centers between June 1 and July 31.
The report noted that Rhode Island at first limited centers to 12 or fewer students, required staff and students to not move between groups in centers and "universal use of masks for adults, daily symptom screening of adults and children, and enhanced cleaning and disinfection according to CDC guidelines."
Alabama State Health Officer Dr. Scott Harris on March 19 issued an order closing child care centers through April 5, with exceptions for facilities that provided services to first responders and other workers deemed essential. Harris on March 27 issued a supplemental order allowing centers that cared for 11 or fewer children to reopen.
The Alabama Department of Public Health on Monday published a press release touting the number of open child care centers across Alabama. According to the department, 76 percent of all child care facilities in Alabama are open.
"Alabama is well on our way to reopening the necessary number of child care facilities to enable parents to return to work and resume a more normal schedule," said Alabama DHR commissioner Nancy Buckner, in a statement. "This is the sixth survey we have conducted and each one has shown tremendous growth in the numbers of open facilities. We have worked hard to encourage child care providers to open by providing support in the form of grants and supplies."
Asked whether the department is aware of the number of COVID-19 cases among children, staff or relatives associated with child care centers, a DHR spokesperson responded in a message to APR on Monday that "We don't track that."
While child care plays a critical role for working parents across the country, the pandemic and subsequent shutdowns have put a strain on the businesses, according to a July 13 study by the National Association for the Education of Young Children, which surveyed more than 5,000 child care facilities in every state.
Among the child care centers surveyed, two out of five said they would have to close without more public assistance, while half of the minority-owned centers said they have to close without more aid, according to the report. A quarter of child care workers said they'd applied for or received unemployment benefits, and 73 percent of centers said they have or will begin laying off workers and/or make pay cuts.
An Aug. 26 study by the Washington D.C.-based nonprofit Bipartisan Policy Center found that 32 percent of parents polled said their child care centers were closed, 14 percent of them permanently, and 22 percent of the parents said they could not return to work in person without childcare.
Even when child care is available to parents, many are worried about sending their children back while COVID-19 continues to spread. Of those asked, 77 percent of parents said they were concerned that sending their kids back would increase the risk of exposing their family to COVID-19.