Ivey announces funding for 41 new Pre-K through 3rd Grade Integrated Approach to Early Learning
Alabama Gov. Kay Ivey and the Alabama Department of Early Childhood Education announced on Tuesday that 41 new classrooms will be funded through the Pre-K through 3rd Grade Integrated Approach to Early Learning.
"Alabama children have reaped the benefits of our nationally recognized First Class Pre-K program, and our P-3 program works to build upon those gains all the way through the third grade," Ivey said. "As we head into year three of the P-3 program, I'm proud to be funding 41 additional classrooms. Those early years are vitally important for a student's future success. By expanding this program even further, we are certainly taking advantage of those valuable years in a child's learning journey."
This funding supports an additional 32 kindergarten classrooms, five first-grade classrooms and four second-grade classrooms to take part in the P-3 program, bringing the new statewide total from an original 35 classrooms in the 2017 pilot year to 117 P-3 classrooms this upcoming 2019–2020 school year.
The recipients:
Zion Chapel, New Brockton & Kinston in Coffee County – $160,000
Wetumpka Elementary in Elmore County – $45,000
Skyline, North Sand Mountain & Woodville High in Jackson County – $90,000
Lexington High, Central High, Brooks Elementary & Rogers High in Lauderdale County – $105,000
Brewbaker Elementary in Montgomery County – $30,000
Odenville Elementary & Moody Elementary in St. Clair County – $180,000
University of North Alabama Kirby Laboratory in Florence – $30,000
University Charter School in Sumter County – $90,000
The goal of the P-3 program, now moving into its third year, is to expand the early learning continuum from First-Class Pre-K to include kindergarten through third grade. The Alabama Department of Early Childhood Education and the Alabama State Department of Education are working together to align instructional practices, assessment and leadership from pre-K to third grade.
The P-3 program works to ensure student success and achievement gap closure by expanding access to the nationally recognized, high-quality First Class Pre-K program model and taking the most successful parts of K-3 initiatives to establish a strong foundation of early learning experiences that promote student achievement and success.
"A high-quality early education provides the foundation for student success in school during the years when children have the greatest growth potential," said Jeana Ross, the Alabama Department of Early Childhood Education secretary. "We are excited to have these new models of seamless learning continuum from pre-K to third grade that align and integrate a comprehensive approach to student learning."
P-3 is funded by the Alabama Department of Early Childhood Education through the W.K. Kellogg Foundation, the Governor's Strong Start Strong Finish education initiative, and the federal Preschool Development Grant, Birth through Five.
Currently, 1,348 children are impacted by the P-3 program. With the addition of 41 new classrooms to the program, more than 2,100 students will be participating in the Pre-K – 3rd Grade Integrated Approach to Early Learning in the upcoming 2019-2020 school year.
Fourteen Alabama elementary school principals and school system administrators have successfully completed the Alabama Pre-K – 3rd Leadership Academy.
The first collaborative initiative of its kind in the nation, the P-3 Leadership Academy is provided in partnership with Council for Leaders in Alabama Schools and the National Association of Elementary School Principals. This is the only such program in which participants, upon successful completion of the program, receive a national certification credential.
In June 2018, the first-ever such cohort in the country to complete this national pilot program received their Alabama P-3 Leadership Credential, and the third leadership cohort will commence in May 2019.
Alabama has some of the worst public schools in the country. Recent evaluations have rated the state as 50th in math and as low as 46th in reading. On the 2018 ACT, 28 Alabama public high schools did not have a single student who tested as college ready according to ACT. Thirty-two percent of students in the state now have access to pre-K. Alabama's pre-K program is rated as the best in the country. The governor is expanding pre-K in hopes of improving performance statewide.
The state hopes that by their applying their "knowledge of child development, subject matter content and pedagogical approaches to align educational experiences along the P-3 continuum," it will lead to schools maximizing that pre-K head start.
Children who read at a third-grade level by third grade typically do well moving forward in school. Children who can't read by the third grade typically will struggle in school going forward.
"That research findings from multi-year early education interventions suggest that the components of the P-3 approach can combine to make a positive contribution to young children's learning, providing the pathways through which more children will achieve success by the end of 3rd grade," the state claims.
Print this piece
Alabama treasurer's office to host annual college savings giveaway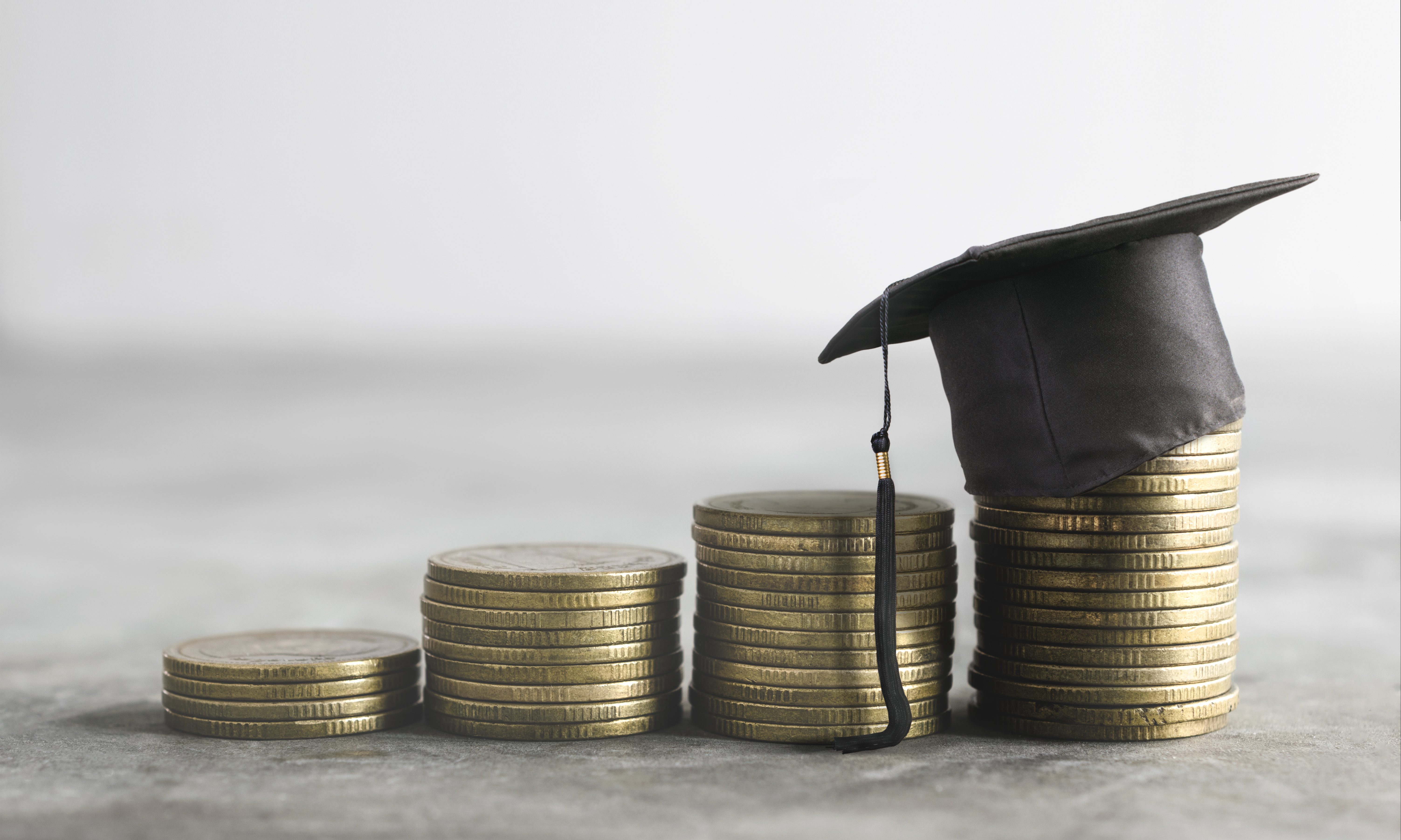 CollegeCounts, Alabama's 529 Fund, will celebrate 5/29 day (May 29) with a sixth annual statewide giveaway focused on babies born in Alabama between May 29, 2019, and May 29, 2020.  CollegeCounts will randomly select 29 winners to receive $529 in contributions to an existing or newly opened CollegeCounts account.
Beginning May 29, 2020, parents, grandparents and legal guardians can visit CollegeCounts529.com/giveawayto register by entering their contact information and the child's name and date of birth.
"It's never too early – or too late – to start saving for future education expenses," said Alabama State Treasurer John McMillan. "The 5/29 Day promotion gives us a fun way to remind people of this important message each year. The goal is to ease parents' minds about this important future expense and educate them on the benefits that CollegeCounts provides."
CollegeCounts has no minimum contribution requirement, making it simple for families and friends to invest a little at a time. The plan utilizes quality investments from Vanguard, T. Rowe Price, Fidelity, PIMCO, Dodge and Cox, PGIM and DFA.
Funds may be withdrawn and used at colleges, universities, trade schools and graduate schools at one, two and four-year schools in Alabama and across the U.S. – including vocational, technical, community, public and private colleges and universities – for qualified expenses like tuition, fees, room and board (if enrolled at least half-time), books, supplies, and equipment required for enrollment, including computers.
"Despite these uncertain times, the Alabama CollegeCounts program remains committed to helping families save in whatever way works best for their budgets and goals," added McMillan. "Eighteen years will pass by more quickly than most of us expect, so do not let temporary economic turbulence interrupt your college savings plan."
Under Section 529 of the IRS tax code, special tax benefits are provided to families saving for future college expenses. In addition, Alabama taxpayers may receive a state income tax deduction of up to $10,000 for married couples filing jointly ($5,000 for single filers)1 on contributions to CollegeCounts each year.
To enter an Alabama child born between May 29, 2019, and May 29, 2020, in the 5/29 Day Giveaway, please visit CollegeCounts529.com/giveaway. No purchase is necessary to enter or win a prize. All entries must be submitted by July 13.  The 29 winners will be contacted by July 24. Selected winners must provide a birth certificate or commemorative birth announcement to receive the prize contribution of $529 into the new or existing CollegeCounts account for the newborn they register.
For information on how to open an account, please visit CollegeCounts529.com. To learn more about CollegeCounts, the investment objectives, risks and costs, read the Program Disclosure Statement available online here.
Print this piece