Opinion | Agriculture research funding needed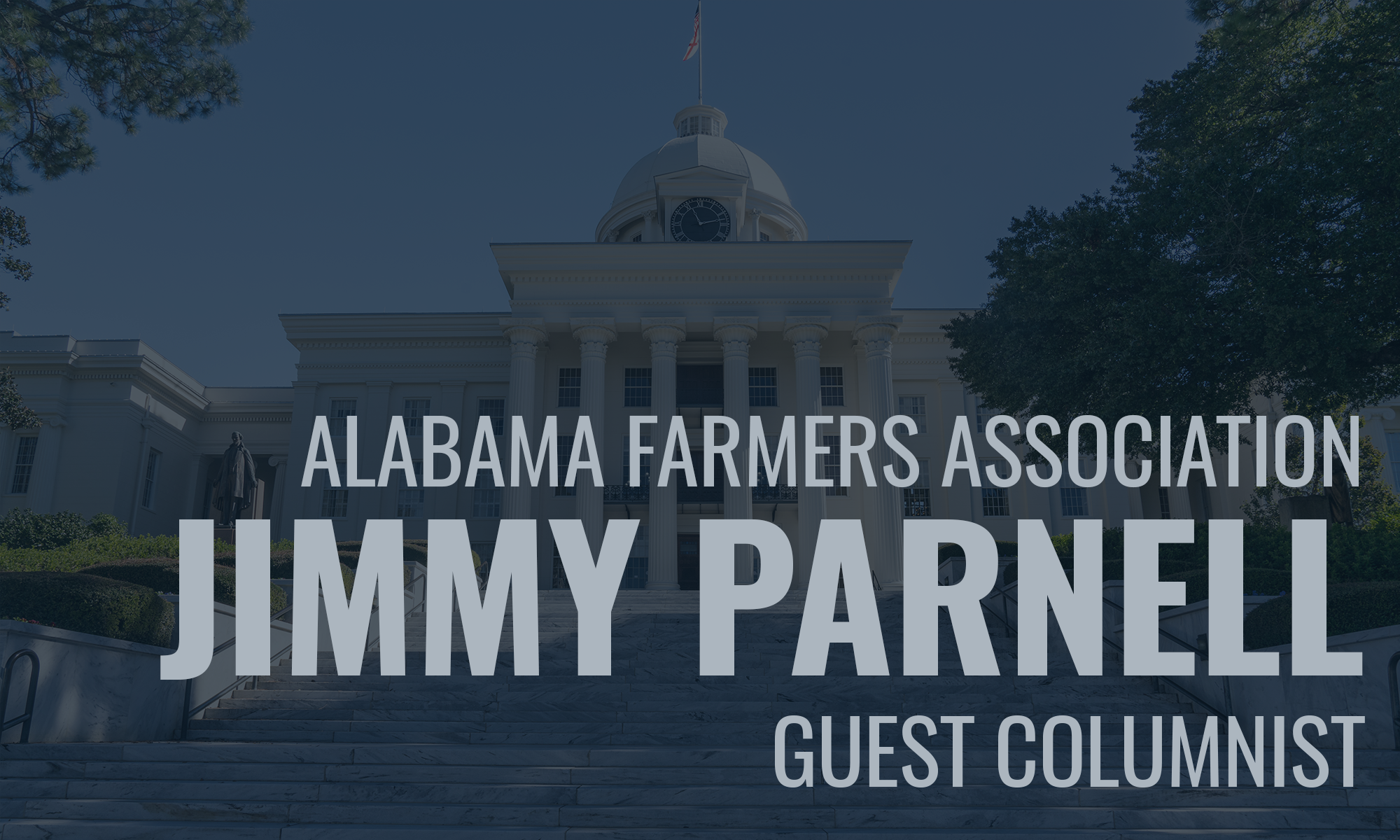 American agriculture has long been the envy of the world. Thanks to investment in plant and animal breeding, pest management, conservation and automation, U.S. farmers have more than doubled productivity since 1980, while reducing erosion and protecting the environment.
If America is to remain a farming superpower, we must strengthen research efforts at our colleges and universities. That's why Alabama Farmers Federation is calling on Congress to increase support for the National Institute of Food and Agriculture (NIFA).
Since 1921, the Farmers Federation has worked to build public support for agriculture and forestry. Securing funding for research at Alabama's land grant universities was an early focus of the organization, and it remains a priority today.
Each year, farmers set aside a portion of their harvest revenue to fund education, promotion and research through checkoff programs. Over the years, these voluntary efforts have provided millions of dollars to Auburn University and other research institutions. Likewise, private companies leverage the intelligence and innovation at our universities to develop new products and technologies.
Still, public investment is needed to ensure American agriculture and forestry remain globally competitive. Alabama's Congressional delegation has been supportive of agriculture and forestry research. But in recent years, Brazil and China have outpaced America's commitment to food and agricultural research. In fact, China is now investing twice as much as the U.S. on potentially groundbreaking research to help farmers feed, clothe and shelter a growing world.
NIFA provides a vehicle for coordinating research that can have immediate impact on the agriculture and forestry industries. In one example, over $18 million in competitive grants through NIFA's Agriculture and Food Research Initiative (AFRI) program have been awarded to research projects at Auburn University, Alabama A&M University, Tuskegee University and other state institutions. These AFRI grants, under NIFA, have allowed researchers to discover new ways for farmers to prevent infectious diseases that threaten farm animals; developed strategies to ward off pests that could affect soybean production; and helped farmers embrace data to increase profitability.
The Farmers Federation was founded in the decades following the passage of federal laws establishing land grant universities and Cooperative Extension Systems. Our country's investment in the threefold land grant mission of instruction, research and outreach had a direct impact on the growth of productive and sustainable agricultural and forestry practices.
By pairing the scientific curiosity and initiative of researchers with the innovation and hard work of farmers, America became the world leader in agriculture. Our farmers learned to produce more food and fiber with fewer inputs. We developed conservation practices to reduce erosion and create habitat for wildlife. Families were given access to a greater variety of high-quality, nutritious food. And, we were able to export much of this technology to help poor and impoverished people around the world.
If the U.S. is to remain the leader in agriculture, we must invest in the future.
Alabama's 40,000 farms generate $70 billion in economic impact and create one in every five jobs. These men and women possess the work ethic, ingenuity and dedication to take agriculture and forestry to the next level. They are investing their own hard-earned money in research. We ask Congress to join us in keeping American agriculture the envy of the world.
Jimmy Parnell is the President, CEO and Chairman of the Board of the Alabama Farmers Federation.
Print this piece
Opinion | "Just Mercy" and Justice do not exist in Alabama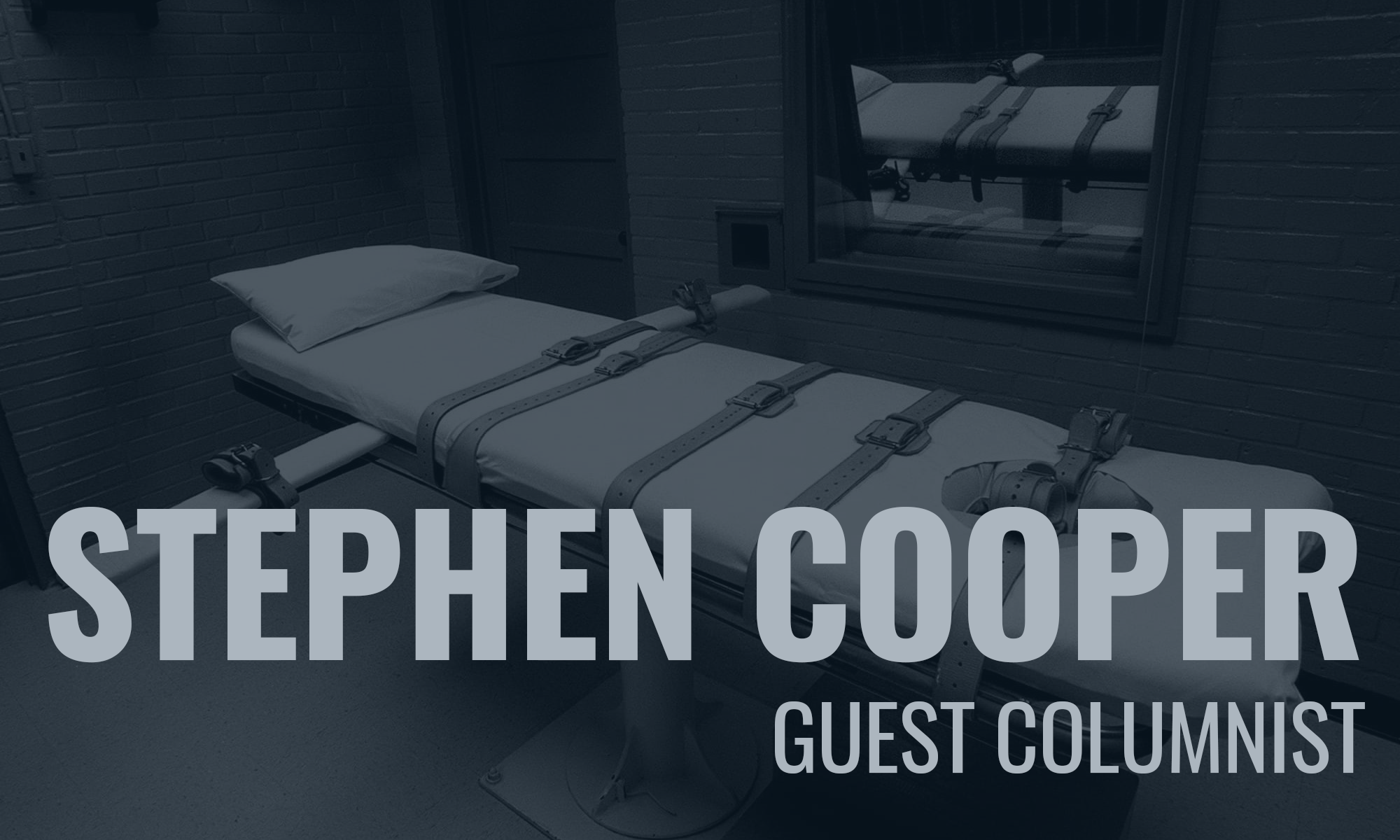 The chance of there being "just mercy" for Nathaniel Woods—facing lethal injection on March 5 for the killing of three Birmingham police officers—is as good as the chance Alabama will ever reform its dismal, no-justice-to-be-found-anywhere legal system; it ain't gonna happen.
A Hollywood movie and best-selling book about a legendary lawyer getting an innocent man off of death row can't change a culture of condemnation on its own. It can't, by itself, defeat deep-seated hatred and crass corruption that feeds off, subjugates, and disenfranchises the poor in Alabama.
And so I hate to tell my progressive, abolitionist friends: But it is unreasonable and naive to think the undeniably decent call for "just mercy" can push the needle from out of the veins of flesh-and-blood human beings—even old, dying ones—condemned to death in Alabama.
The righteous cry for "just mercy" can't cool the hot, facile, and feral appeal of vengeance in a state soaked in the blood of slavery and segregation, where hatred for common humanity thrived, and, where it remains, having long ago seeped into its criminal code, its policies of mass incarceration, its entrenched and inescapable poverty for so many, its abysmal prison conditions, and its terrible, twisted addiction to capital punishment.
"Just mercy" doesn't exist in Alabama, because truth be told, justice doesn't exist in the state either.
Elsewhere I've written how Alabama has been torturing poor people for a long time, how it's been ducking and dodging death penalty accountability, and, how its sick and shrouded plan to exterminate a substantial portion of its death row population with nitrogen gas is an abomination. But this time let me offer a new, concrete, more personal anecdote to illustrate how unfair and unjust Alabama's so-called "justice" system is.
Over five years ago, as a "capital habeas" or "post-conviction" attorney, I was involved in litigating a capital case in Alabama; the end result of our Herculean effort was that a man named Christopher Revis had his death sentenced vacated and a new trial ordered—by Marion County Circuit Court Judge John H. Bentley—because of juror misconduct and ineffective assistance of counsel. 
Over five years have passed since that magical, momentous, Hollywood movie-like day when Bentley ruled. But, guess what? Christopher Revis still has not had his new trial. 
That's right: Even though Revis was ordered to have a new trial on capital murder charges over five years ago, he hasn't had it. Nor has his case otherwise been resolved. Instead, the only thing that has happened to Revis during all this time is he has remained in Holman prison—locked down in a place that is otherwise known as "hell on earth"—where he had already been incarcerated for nearly a decade before I met him.
Last year, after more than four years had passed since Revis was ordered by Judge Bentley to have his new trial, I re-activated my Alabama bar card and traveled to Alabama for a few days to see if I could suss out—as a freelance writer who still cares about my former client, his family, and the rule of law—what the heck is happening. I failed.
But I am not alone. Because does anyone in the legal community, press, or the public know why Christopher Revis has not had his new—constitutionally mandated—trial yet? Has any competent, conscientious journalist anywhere ever looked into Christopher Revis's case and this question before?
Nope and nope.
Have I, as Revis's former lawyer, and after having been contacted and asked to do so at various times by Revis's desperate family—over the years since I left law practice—done everything possible to alert members of the legal community and the press (both local and national) of the unconscionable passage of time in Revis's case? Yup. But you can google for yourself to find out just how little that has accomplished.
And so, although I don't relish being in the role of spoiler and bearer of bad news: In my opinion, based on my own personal experience, before "just mercy" can be anything but a wishful and fleeting slogan on highway billboards in Alabama, the state must first be able to competently and fairly provide justice to its citizens. Citizens like Christopher Revis. So far it hasn't.

Stephen Cooper is a former D.C. public defender who worked as an assistant federal public defender in Alabama between 2012 and 2015. He has contributed to numerous magazines and newspapers in the United States and overseas. He writes full-time and lives in Woodland Hills, California. Follow him on Twitter at @SteveCooperEsq
Print this piece