BCA, AYN announce Manufacturers of the Year for 2019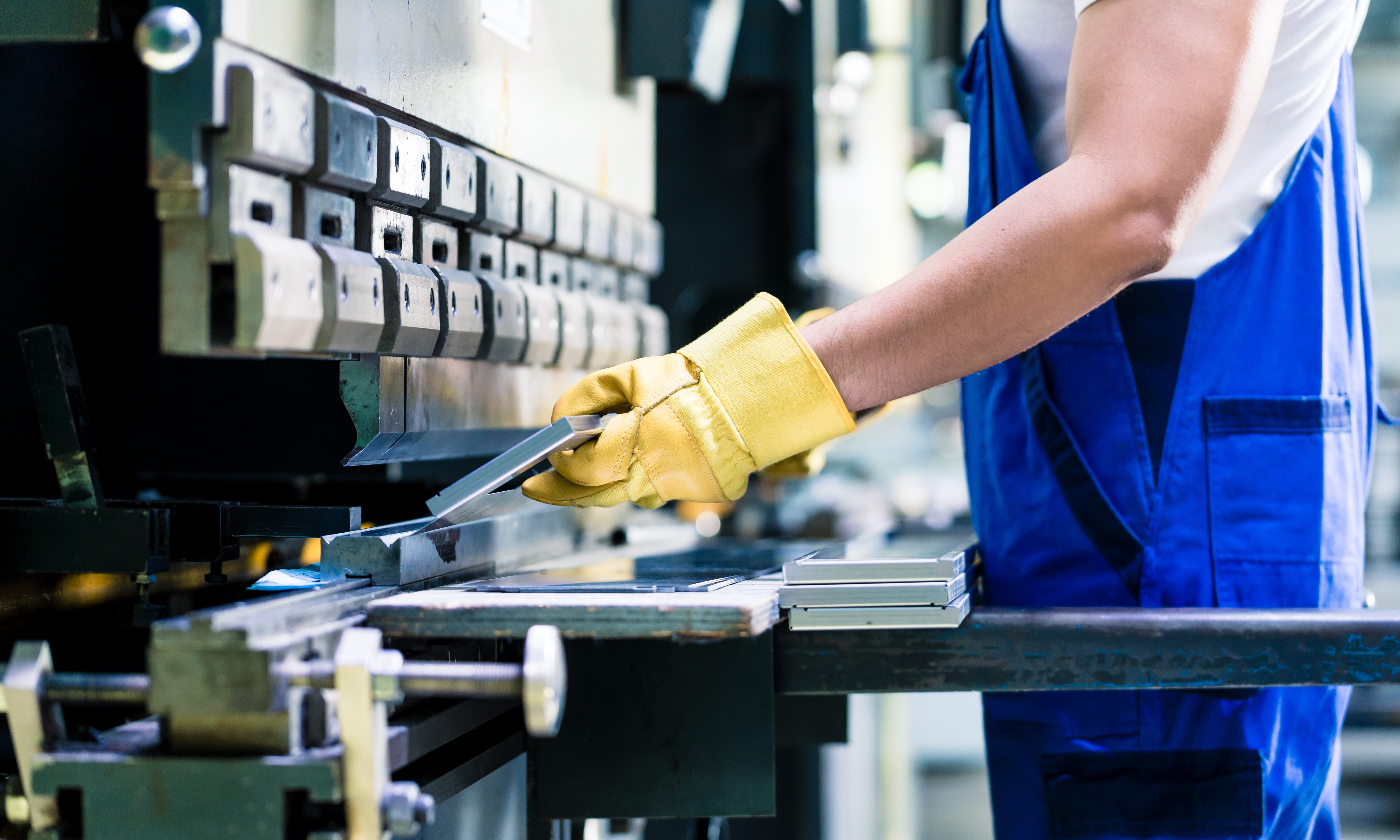 The Business Council of Alabama and the Alabama Technology Network today announced the 2019 Manufacturer of The Year (MOTY) winners during an awards luncheon ceremony at the Alabama Activity Center.
The Manufacturers of the Year finalists in the large, medium, and small manufacturer categories are: Kamtek in Birmingham, Milo's Tea Company in Bessemer, OnPoint Manufacturing in Florence, Specification Rubber Products in Alabaster, Thermo Fisher Scientific in Auburn, and ZF Chassis Systems in Tuscaloosa.
The MOTY awards recognize Alabama's manufacturing enterprises that exhibit excellence in leadership, performance, profitability, and workforce relations. Winners are selected by an independent panel of judges based on demonstrations of superior performance in customer focus, employee commitment, operating excellence, continuous improvement, profitable growth, and investment in training and retraining.
"The purpose of the annual Manufacturer of the Year Awards is to shine a spotlight on manufacturing excellence and to give those who have invested in Alabama the acknowledgement and promotion they deserve." said Katie Boyd Britt, president and CEO of the BCA. "Quite simply, this is an opportunity for the business community to say, 'job well done!' to some of Alabama's most successful industries."
Since its beginning in 2000, the BCA and ATN award ceremony has attracted Alabama dignitaries and manufacturing leaders to honor companies that are committed to improving Alabama's economy.
ATN Executive Director Keith Phillips said the companies acknowledged today represent the best in Alabama manufacturing and the use of technology. "For 20 years, it has been an honor to partner with the Business Council of Alabama to provide a platform for Alabama manufacturers and suppliers to share their stories of growth, hard work, and their economic impact to our state," Phillips said.
The 2019 Manufacturers of the Year are:
Large Manufacturer of the Year – 400 or more employees: For almost 100 years, ZF has been a reliable and competent partner for global vehicle manufacturers worldwide. ZF Chassis Systems Tuscaloosa develops and manufactures products that support the mobility of people and goods, including German- and Asian-based automotive manufacturers. ZF supplies Mercedes-Benz U.S. with complete axle systems for the C-class sedans. With 484 employees, ZF Chassis Systems is a manufacturing leader for Tuscaloosa and the West Alabama region.
Medium Manufacturer of the Year – 100 to 399 employees: Milo's was founded as a restaurant in 1946 by Milo and Bea Carlton after Milo returned from serving our country in World War II. Milo's philosophy was simple – use high quality, natural ingredients, listen to your customers and never sacrifice taste. Their vision still guides them today as they source natural ingredients, fresh brew all of their teas and never use added colors or preservatives. Milo's is a certified women-owned business, which means it is majority owned and controlled by women. Milo's employs 194 people.
Small Manufacturer of the Year – 1 to 99 employees: OnPoint Manufacturing was formed in 2000 to make garments one at a time in exactly the size that fits the buyer. The business model allows the designer to maximize your time and capital through Purchase Activated Mass Customization of apparel. OnPoint has developed technically advanced manufacturing and distribution solutions for the apparel industry that automates and integrates almost every aspect of the manufacturing process from order entry all the way to delivery directly to the customer. By combining their new groundbreaking apparel manufacturing technology with years of quality workmanship, OnPoint is taking the promise of apparel on demand to a new level. OnPoint Manufacturing employs 25 people and is the future of the apparel industry.
The Business Council of Alabama is a non-partisan, statewide business association representing the interests and concerns of nearly 1 million working Alabamians through its member companies and its partnership with the Chamber of Commerce Association of Alabama.
The Alabama Technology Network links two-year colleges, the University of Alabama System, Auburn University and the Economic Development Partnership of Alabama to solve the needs of industry. Each ATN regional center tailors its services to meet local needs, providing innovative and cost-effective solutions to enable Alabama's existing industry to be globally competitive. The network is Alabama's affiliate of the National Institute of Standards and Technology's Manufacturing Extension Partnership, which provides hands-on assistance and training to smaller manufacturers.
Print this piece
Alabama municipalities may be left out of $2 trillion stimulus package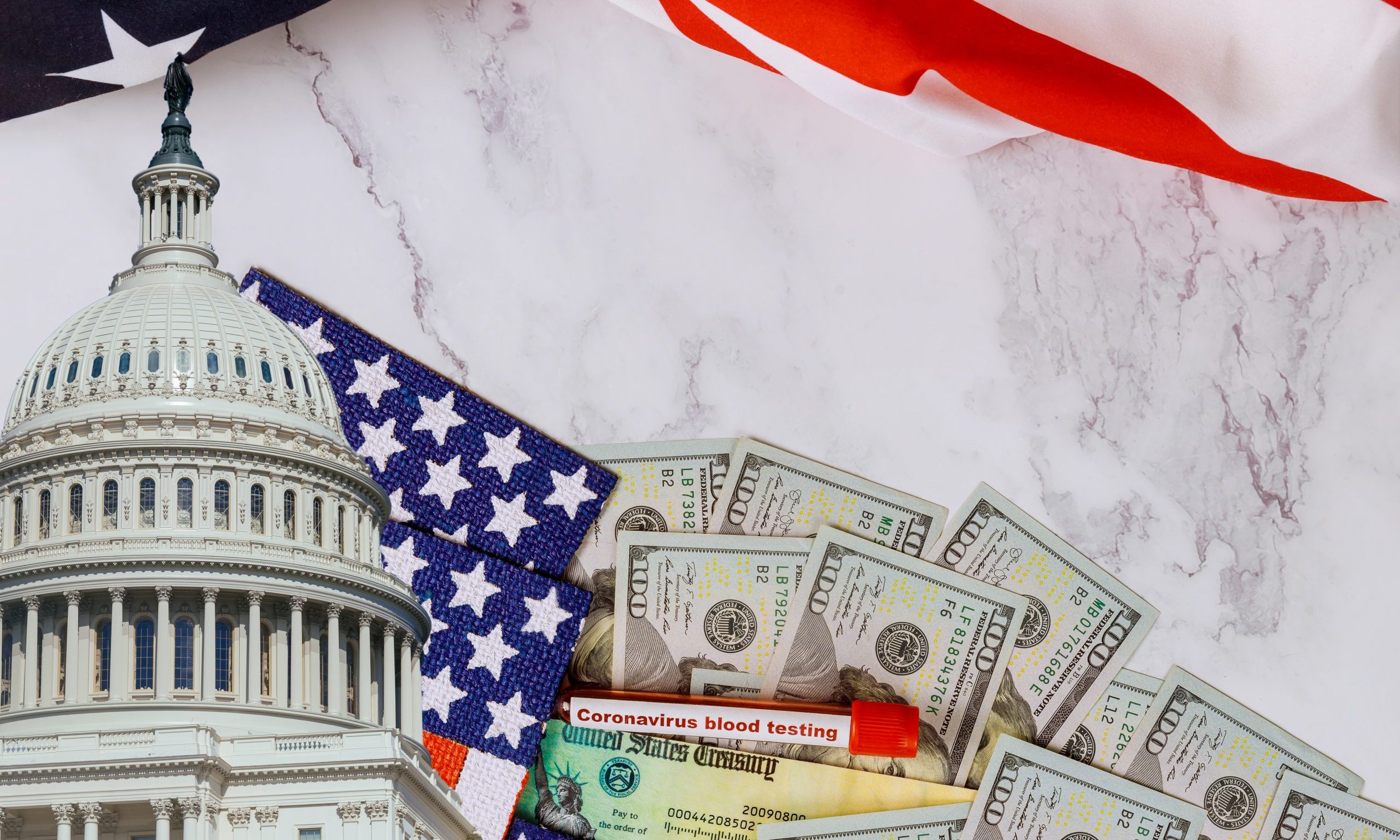 As the largest economic stimulus in American history flows to states and municipalities around the nation, stipulations in the two-trillion dollar emergency fund may leave Alabama cities out altogether.
As enacted, the third stimulus bill, the CARE Act, directs funding for states, and local governments, the catch is that the act only allocates funds for municipalities with a population of 500,000 or more.
No city in Alabama has a population of 500,000, leaving an unanswered question as to who gets what and who gets nothing?
The state has 463 municipalities spread out over 67 counties. Not one has a population nearing half a million yet each one is experiencing the negative effects of the COVID-19 pandemic.
"We are working with Treasury and the Governor's office to understand what municipalities can expect," said Greg Cochran, deputy director of the Alabama League of Municipalities.
Alabama will receive $1.9 billion from the stimulus package, as a block grant, which could be allocated in a 55-45 split, according to the League's estimation with around $1.04 billion to the state and $856 million going to local governments.
"Currently, there is little guidance on how those shared resources are to be distributed to local governments," said Cochran. "Nor is there clear directive that those resources are to be shared with local governments with less than 500,000 populations."
The National League of Cities is also seeking clarification from Treasury Department on these questions and guidelines to ensure funds are shared with local governments.
"Congress is working on a fourth stimulus bill, and we are working diligently with our Congressional delegation, NLC and other stakeholders to have all cities and towns are recognized for federal funding assistance," Cochran said.
However, on Tuesday, Senate Majority Leader Mitch McConnell cast doubt on a fourth package, saying that Speaker Nancy Pelosi's needed to "stand down" on passing another rescue bill. "She needs to stand down on the notion that we're going to go along with taking advantage of the crisis to do things that are unrelated to the crisis," as reported by The Washington Post.
Alabama's biggest cites, Birmingham, Montgomery, Huntsville, Mobile and Tuscaloosa, are already facing strain under the weight of the COVID-19 outbreak.
But so are smaller cities like Auburn, Hoover, Madison, Opelika and others. Lee County and Chambers County have far more cases of the virus per capita than the state's more populous counties.
"I was not really happy with the way that they limited the money," Jones said, adding that the money could go to counties with 500,000 or above. Jefferson County would qualify for that.
Jones also said he would like to see more money for city and county expenses not directly related to COVID-19 like fire and police. "We're going to have to do what I think we can to backfill some of the expenses," Jones said.
In addition to health and welfare concerns for residents during the COVID-19 calamity, cites are dealing with what is certain to be a downward spiral on tax revenue and other sources of income and a subsequent rise in costs. The U.S. Department of Labor reported Thursday that at least 90,000 people have applied for unemployment compensation in the state over the last two weeks.
"Knowing that our municipalities will experience a loss in revenue because they rely on sales, motor fuel and lodgings taxes, we are urging our state Legislature to be mindful of actions they take when they return regarding unfunded mandates/preemptions," said Cochran. "Additionally, we are concerned about the adverse impact this could have on 2021 business licenses, which are based on sales from 2020."
The combined population of the state's two biggest cities, Birmingham and Montgomery, do not equal 500,000, the threshold for receiving funds under the Care Act.
Cochran says that the League is working tirelessly to find answers as to how local governments can participate in Congress's emergency funding.
Print this piece