Byrne calls for FBI investigation into Joe Biden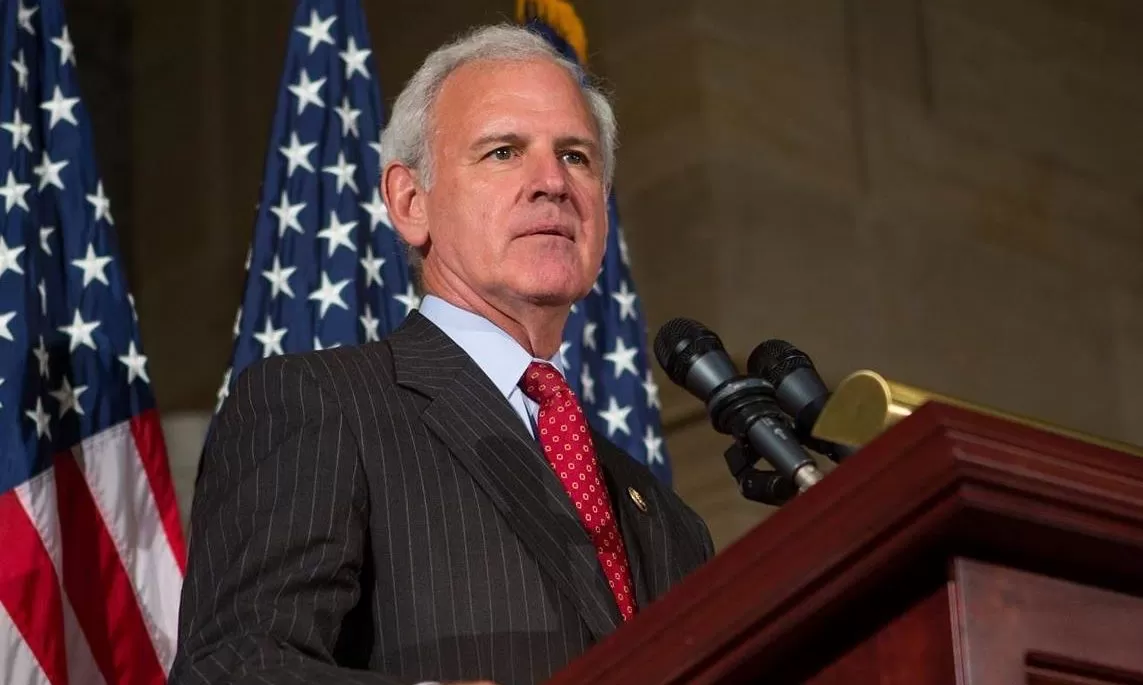 Sunday, Congressman Bradley Byrne, R-Montrose, called for an FBI investigation into former Vice President Joe Biden and his son Hunter's ties to China.
Biden is currently one of twenty Democratic candidates for President. The former Vice-President has been critical of President Donald J. Trump's (R) trade policies. Now some conservative pundits are making an issue of Biden's relationship with the Chinese, particularly his son's business dealings with the Chinese while Biden was the sitting Vice President.
Rep. Byrne was a guest on the FOX News Channel's The Next Revolution with Steve Hilton.
Hilton asked Byrne, "Just let's get started with one basic question that I hope most people would agree in which it shouldn't, at the very least, Joe Biden's China tie be investigated.
"Absolutely. When somebody makes a comment like that who spent decades in the United States Senate, eight years as the vice-president of the United States, we had these stories out about the ties with his son, business ties," Byrne told Hilton. " Someone needs to start asking the question, what's really going on here?"
"We don't know the full facts; but that's why you have an investigation to get the full facts and the facts we know of are very troubling," Byrne continued. "For the vice-president's son to travel on that United States jet with him to China and then shortly after that this big business deal just plops out. Come on, people have a reason to ask questions. What really happened there? You know, this is the swamp. This is why people hate things in Washington because they think there's one set of rules for the elite in Washington and another set of rules for all the rest of us."
Byrne said that Biden's statement was, "unbelievable" and called Mueller investigation, "foolish." We want to see an investigation and I hope the FBI and Justice Department will look into it as well because there could be some very important national security implications here.
Byrne is running for U.S. Senate for the seat currently held by Senator Doug Jones (D). Jones has endorsed Biden for President.
Byrne told Hilton, 'Doug Jones has actually already endorsed Joe Biden and I have some questions for him. Do you really believe China's not a threat to the United States? Do you think everything about these ties between the vice-president's son and China are OK? Don't you think we ought to ask some important questions like we spent all this time and money doing with President Trump? I'd like to hear what he has to say about that."
To hear the full interview, click here.
Byrne is one of four serious candidates for the Republican nomination for Senate.
State Auditor Jim Zeigler (R), state Representative Arnold Mooney, R-Indian Springs, and former Auburn football Coach Tommy Tuberville are also running with more candidates likely between now and the November qualifying deadline.
Hunter Biden manages a private equity firm that is involved in a number of deals that some conservatives question.
The Hill released a poll on Monday showing Biden with 46 percent support, followed by Senator Bernie Sanders at 14 percent, Pete Buttigieg in third at 8 percent, Senator Elizabeth Warren at 7 percent, and Senator Kamala Harris at 6 percent. The other fifteen candidates have 3 percent or less support.  440 Democrat leaning registered voters were polled.
The Alabama primaries will be on March 3, 2020.
Jones to attend Auburn student forum, Tuberville hasn't yet responded to invitation
Jones has agreed to attend the forum, but it was unclear whether Tuberville planned to attend.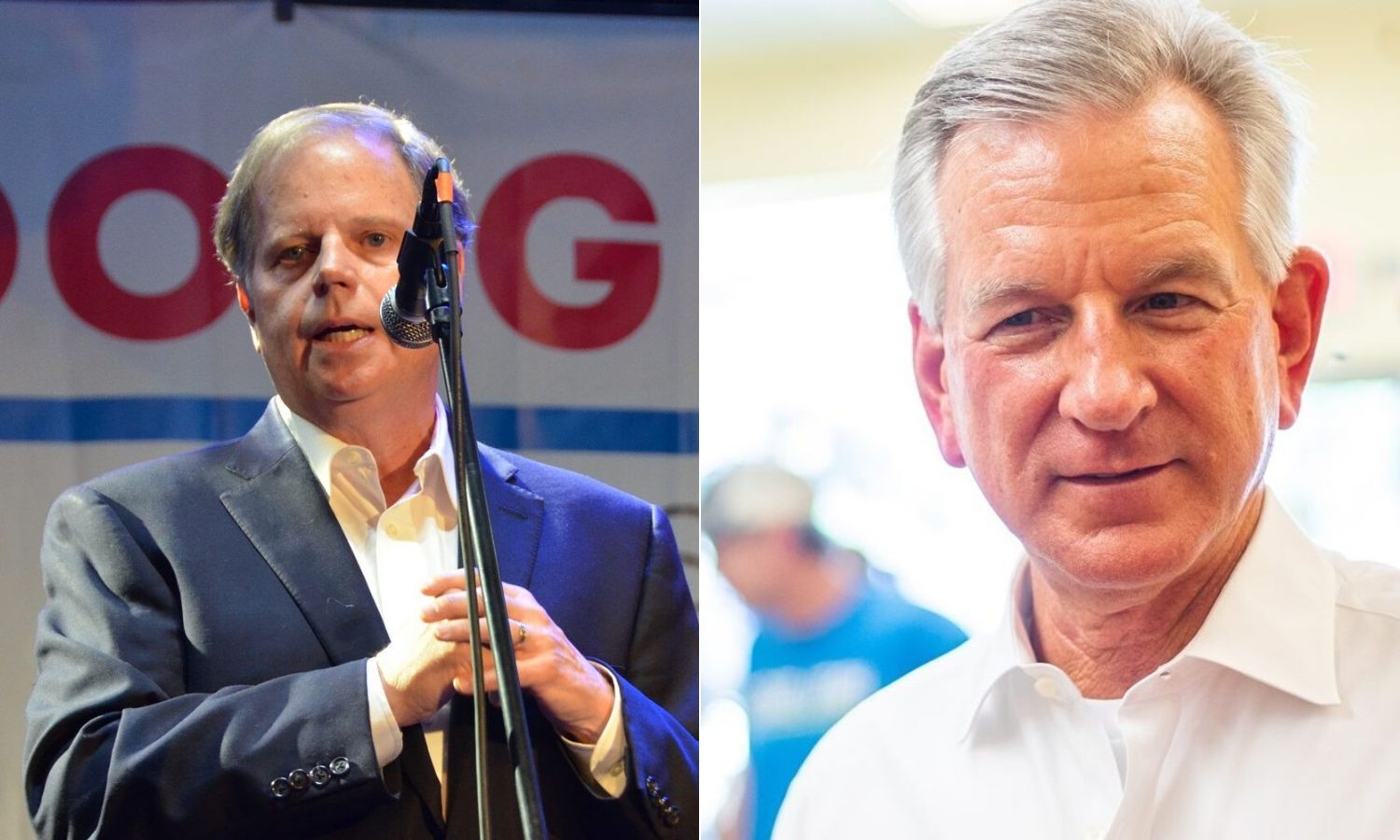 The College Democrats at Auburn University and the College Republicans at Auburn University have asked U.S. Senator Doug Jones, D-Alabama, and his Republican opponent, Tommy Tuberville, to attend a student forum on Wednesday.
"We are excited to invite the candidates running for our U.S. Senate seat and provide this opportunity for any Auburn student to hear directly from them, and we hope it will inform our student bodies' decisions with the November 3rd election only days away," said Carsten Grove, president of the College Democrats at Auburn University, in a statement.
Jones has agreed to attend the forum, Auburn University College Democrats confirmed for APR on Sunday, but it was unclear whether Tuberville planned to attend. The student organization  was still awaiting a response from Tuberville's campaign.
Jones has for months requested Tuberville join him in a debate, but Tuberville has declined.
"AUCR takes great pleasure in coming together with AUCD to co-host the Alabama Senate candidates in this forum. We are looking forward to a very informative and constructive event," said Lydia Maxwell, president of the College Republicans at Auburn University.
Dr. Ryan Williamson, assistant professor of political science, is to emcee the forum, which will be open to all Auburn University students in the Mell Classroom Building at 6 p.m., according to a press release from the College Democrats at Auburn University.
Students will be permitted 30 seconds to ask a question of either candidate, and each candidate will have two minutes to answer, according to the release.
Capacity at the forum will be limited and precautions taken due to COVID-19. Any student with an Auburn ID is welcome and attendance will be first come, first served.