Opinion | American values leave no room for socialism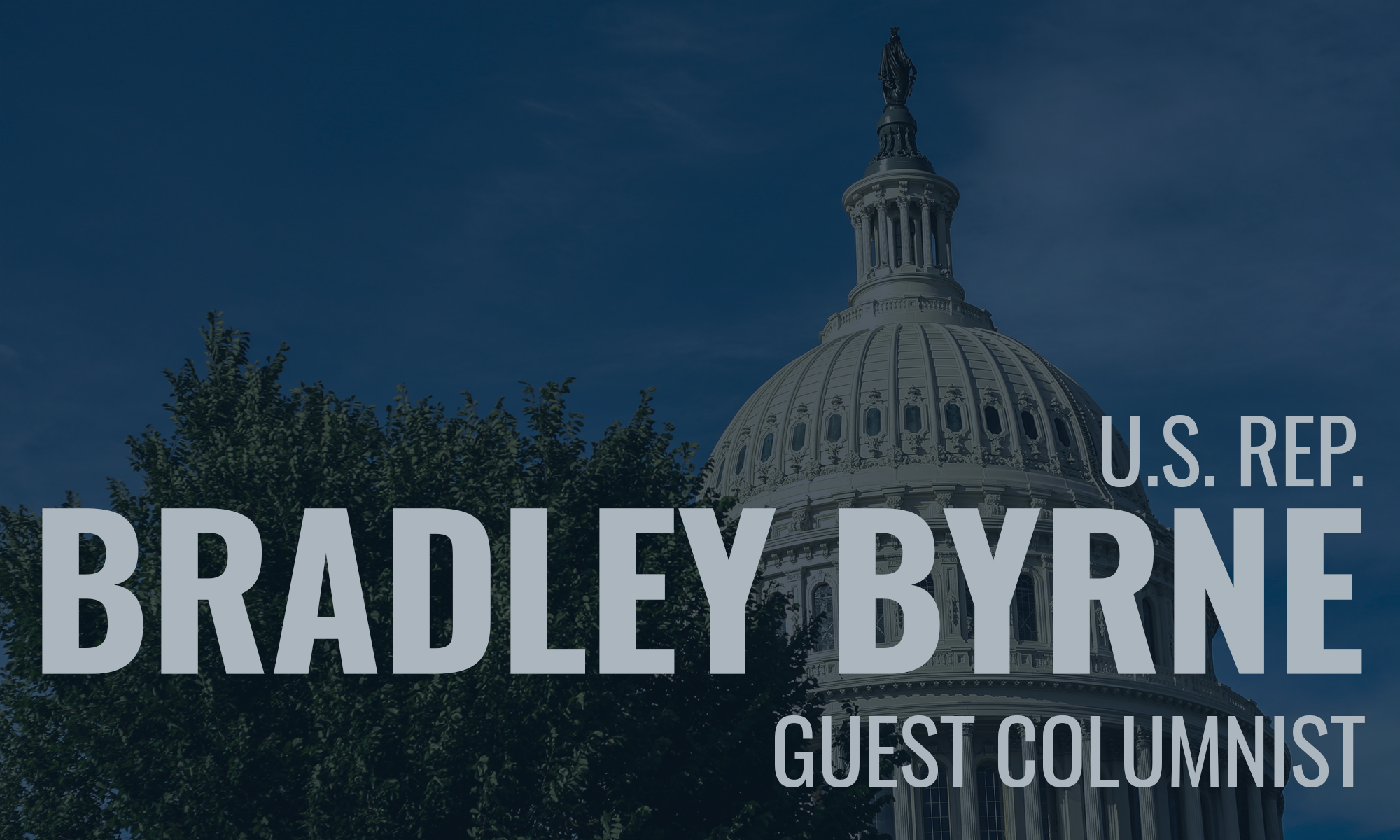 Last week, I was honored to address a group of newly naturalized citizens of the United States. It was an experience that gave me the opportunity to reflect on a question as old as our nation itself: "What does it mean to be an American?"
In the United States, we don't define citizenship as being part of the dominant ethnic group. And we do not define citizenship as being part of the dominant religion or hound out those with whom we disagree. Nor are we defined as the subjects of a monarch or strongman dictator.
Indeed, we Americans believe that "we the people" can govern ourselves.
It has been said that democracy acts as a mirror: the government you get in practice often reflects the virtues of its people. Benjamin Franklin is said to have acknowledged the burden of our system when asked what type of new government the Constitutional Convention had created.  His answer?  "A republic, if you can keep it."
Unfortunately, there are some today that are losing sight of what our founders intended when our country was established.
Our federal government was designed to be limited because our Founders had been the victims of a despotic king and an uncaring parliament.
So, the first words in our Constitution are, "We the People".  Note that those words aren't "We the Government." Over and over, the Constitution limits what the government can do and how it can do it.  Why does it look so difficult to pass a law in Washington?  Because it is supposed to be difficult, a byproduct of the Founders' skepticism of consolidated government power.
In Washington today, though, there are those who are trying to turn away from these founding principles. Instead, they want to turn toward measures that create a more invasive and overreaching government. In short, they are looking to socialism to answer the problems that face us today, rather than a return to our founding principles.
Policies like Medicare for All and the Green New Deal attempt to use the government to fix problems in broad-sweeping, all-encompassing acts that forget about the individual, the economy, and our responsibilities as citizens of the United States.
Last week, socialism received a reality check in the form of a report proponents of these policies ordered themselves. The Congressional Budget Office issued an analysis on transforming our healthcare system in the United States to a single, government-operated system. Not only would it cost trillions of dollars for decades, it would be "complicated, challenging and potentially disruptive."
We don't have to look far to see the problems caused by socialism. The issues currently facing the country of Venezuela stem from their socialist policies and government overreach. Socialism took a country that has the largest proven oil reserves in the world and drove it down to the point that people are getting their drinking water from sewage ditches.
Yet when President Trump said that America is not a socialist country, half of Congress sat on their hands. The American people do not want what they have in Venezuela here in the United States.
Through our continuing great American experiment, certain longstanding values must continue to define us.  Americans believe in hard work and honesty.  We think common sense is more important than dollars and cents.
As I said, there are some here in America who want us to change.  Change has always been a part of our country and our national identity.  But the fundamentals, these values that underlie our national character, should never change.  In fact, we should continue to build on them to, in the words of the Preamble to the Constitution, "form a more perfect union."
Print this piece
Opinion | "Just Mercy" and Justice don't exist in Alabama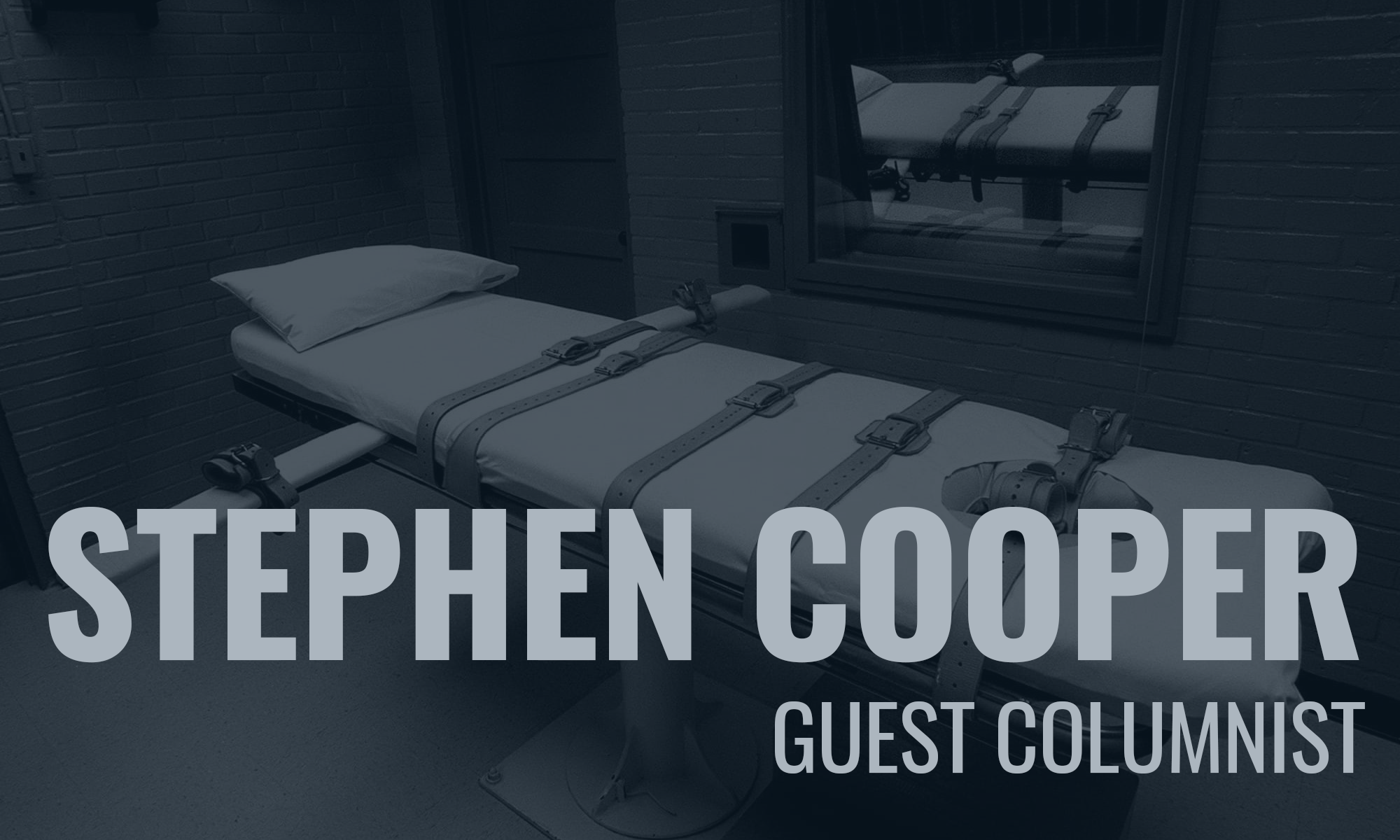 The chance of there being "just mercy" for Nathaniel Woods—facing lethal injection on March 5 for the killing of three Birmingham police officers—is as good as the chance Alabama will ever reform its dismal, no-justice-to-be-found-anywhere legal system; it ain't gonna happen.
A Hollywood movie and best-selling book about a legendary lawyer getting an innocent man off of death row can't change a culture of condemnation on its own. It can't, by itself, defeat deep-seated hatred and crass corruption that feeds off, subjugates, and disenfranchises the poor in Alabama.
And so I hate to tell my progressive, abolitionist friends: But it is unreasonable and naive to think the undeniably decent call for "just mercy" can push the needle from out of the veins of flesh-and-blood human beings—even old, dying ones—condemned to death in Alabama.
The righteous cry for "just mercy" can't cool the hot, facile, and feral appeal of vengeance in a state soaked in the blood of slavery and segregation, where hatred for common humanity thrived, and, where it remains, having long ago seeped into its criminal code, its policies of mass incarceration, its entrenched and inescapable poverty for so many, its abysmal prison conditions, and its terrible, twisted addiction to capital punishment.
"Just mercy" doesn't exist in Alabama, because truth be told, justice doesn't exist in the state either.
Elsewhere I've written how Alabama has been torturing poor people for a long time, how it's been ducking and dodging death penalty accountability, and, how its sick and shrouded plan to exterminate a substantial portion of its death row population with nitrogen gas is an abomination. But this time let me offer a new, concrete, more personal anecdote to illustrate how unfair and unjust Alabama's so-called "justice" system is.
Over five years ago, as a "capital habeas" or "post-conviction" attorney, I was involved in litigating a capital case in Alabama; the end result of our Herculean effort was that a man named Christopher Revis had his death sentenced vacated and a new trial ordered—by Marion County Circuit Court Judge John H. Bentley—because of juror misconduct and ineffective assistance of counsel. 
Over five years have passed since that magical, momentous, Hollywood movie-like day when Bentley ruled. But, guess what? Christopher Revis still has not had his new trial. 
That's right: Even though Revis was ordered to have a new trial on capital murder charges over five years ago, he hasn't had it. Nor has his case otherwise been resolved. Instead, the only thing that has happened to Revis during all this time is he has remained in Holman prison—locked down in a place that is otherwise known as "hell on earth"—where he had already been incarcerated for nearly a decade before I met him.
Last year, after more than four years had passed since Revis was ordered by Judge Bentley to have his new trial, I re-activated my Alabama bar card and traveled to Alabama for a few days to see if I could suss out—as a freelance writer who still cares about my former client, his family, and the rule of law—what the heck is happening. I failed.
But I am not alone. Because does anyone in the legal community, press, or the public know why Christopher Revis has not had his new—constitutionally mandated—trial yet? Has any competent, conscientious journalist anywhere ever looked into Christopher Revis's case and this question before?
Nope and nope.
Have I, as Revis's former lawyer, and after having been contacted and asked to do so at various times by Revis's desperate family—over the years since I left law practice—done everything possible to alert members of the legal community and the press (both local and national) of the unconscionable passage of time in Revis's case? Yup. But you can google for yourself to find out just how little that has accomplished.
And so, although I don't relish being in the role of spoiler and bearer of bad news: In my opinion, based on my own personal experience, before "just mercy" can be anything but a wishful and fleeting slogan on highway billboards in Alabama, the state must first be able to competently and fairly provide justice to its citizens. Citizens like Christopher Revis. So far it hasn't.
Stephen Cooper is a former D.C. public defender who worked as an assistant federal public defender in Alabama between 2012 and 2015. He has contributed to numerous magazines and newspapers in the United States and overseas. He writes full-time and lives in Woodland Hills, California. Follow him on Twitter at @SteveCooperEsq
Print this piece