Sen. Cam Ward appointed to Joint Transportation Committee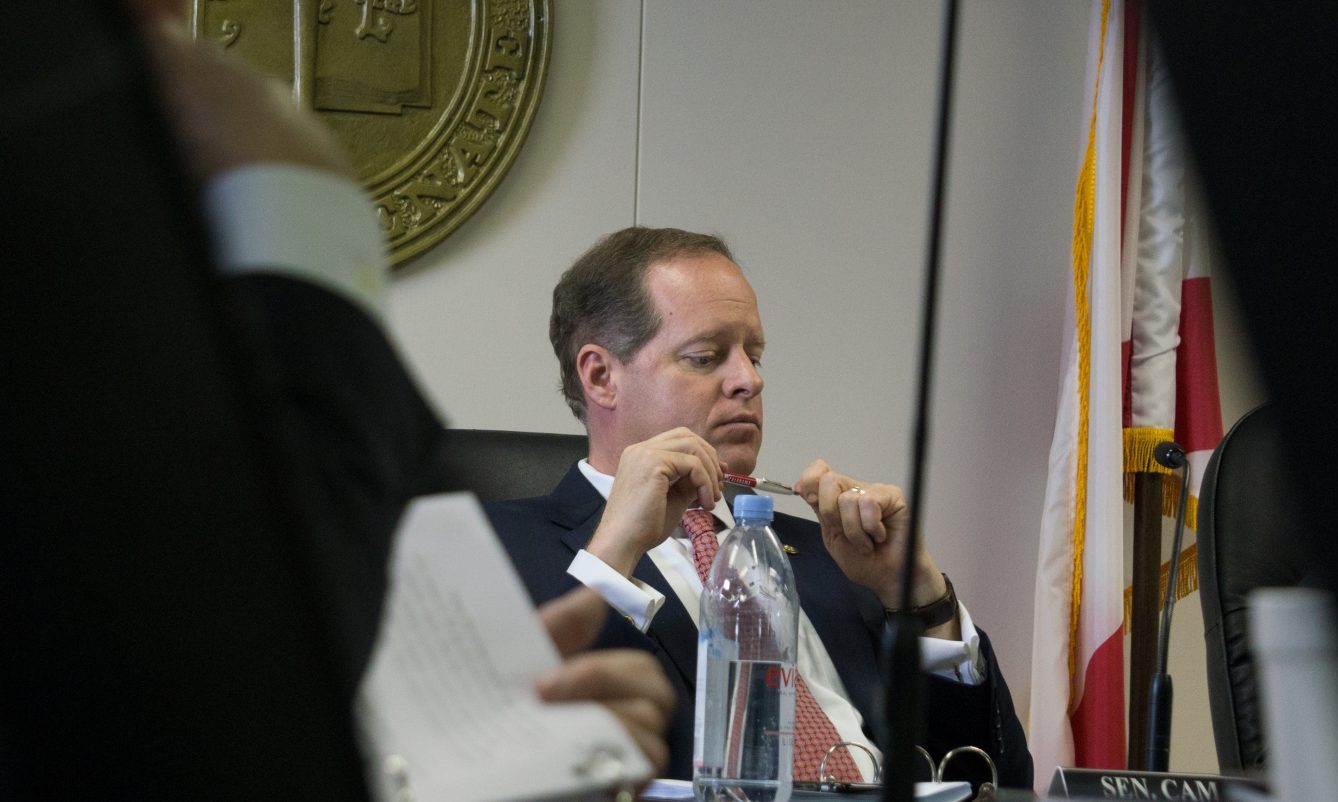 Sen. Cam Ward, R-Alabaster, has been appointed to serve on the Alabama Legislature's Joint Transportation Committee, the group of lawmakers that oversees the Alabama Department of Transportation.
Lt. Gov. Will Ainsworth announced the appointment Monday.
Ward will represent the state's 6th Congressional District, which includes Jefferson and Shelby counties and spans from Oneonta down to Clanton.
The committee's purvue was expanded when the Legislature approved a gas tax hike and the Rebuild Alabama infrastructure plan during a special session in March.
"Cam Ward has built strong relationships with senators and representatives from all over the state, and I know he recognizes the vital importance of rebuilding and modernizing Alabama's infrastructure system," Ainsworth said. "Senator Ward will be a great asset to Alabama's Joint Transportation Committee."
ALDOT must work with the joint committee on the Statewide Transportation Improvement Program, a long-range plan for transportation projects across Alabama. The department of transportation must use objective criteria when deciding on road and bridge construction and improvement projects.
The criteria must be available to the committee and to the public under the new law.
Ward represents Senate District 14.
"I appreciate Lt. Governor Ainsworth appointing me to this committee — it is a privilege to work towards building safer and more efficient infrastructure for Alabama's commuters and businesses," Ward said. "As we know well from the challenges involved with I-65, lingering construction projects can cause serious delays and dangerous conditions for those traveling on our busy roads."
The committee consists of 12 state representatives and 12 state senators. A member from each chamber represents each of the state's seven congressional districts and five ALDOT regions.
The Legislature approved a 10-cent-per-gallon gas tax increase on March 12, the first gas tax increase since 1992. Supporters said the infrastructure plan — which included separate legislation for oversight — was crucial to improving the state's economic environment.
"The Rebuild Alabama Plan gives us the revenue tools we need to improve our roads, and I can promise you that the Joint Transportation Committee will work hard to make sure that every transportation dollar spent by ALDOT is used wisely and efficiently," Ward continued.
Senate pro tem requests general fund committee begin hearings in July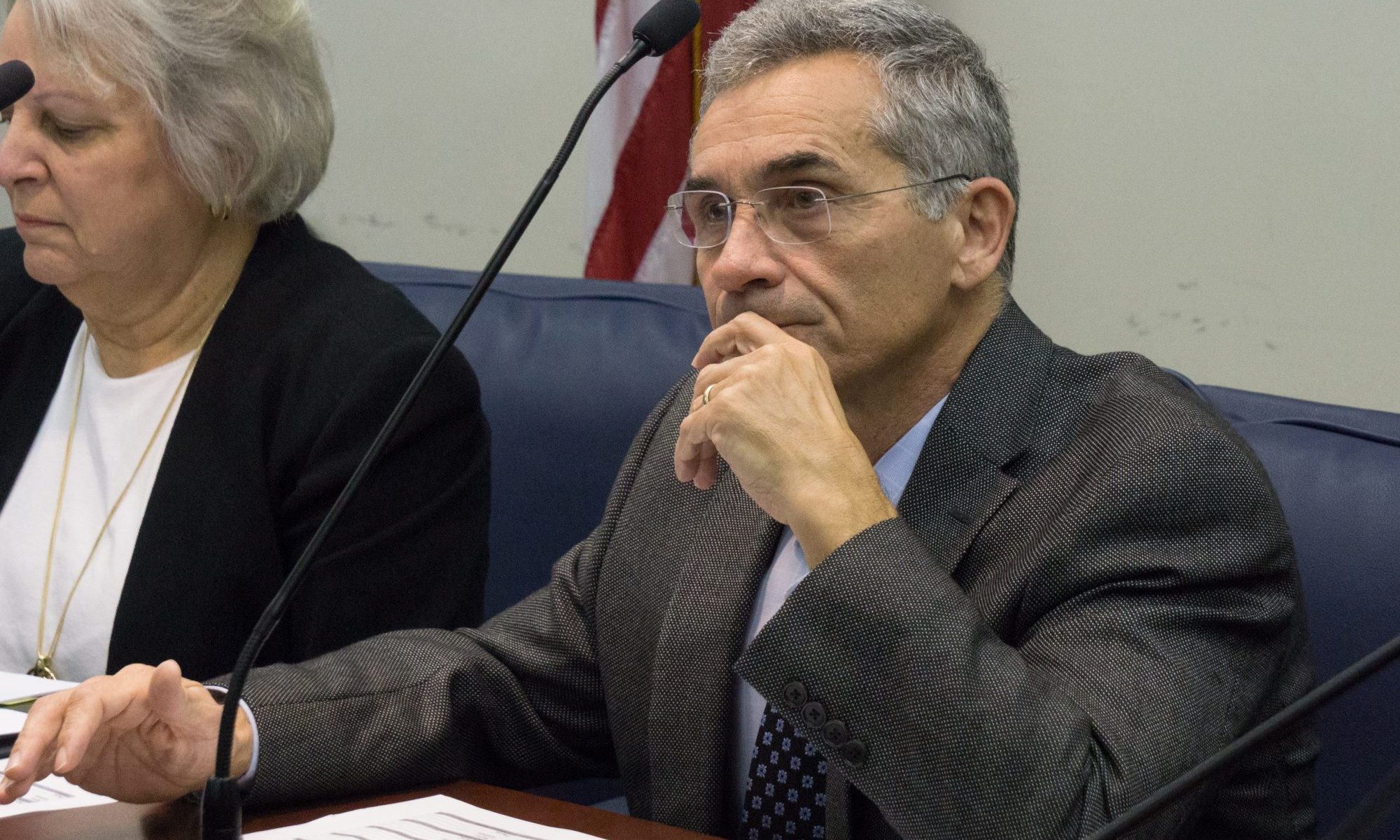 Senate President Pro Tempore Del Marsh, R-Anniston, announced today that he has asked Senate Finance and Taxation General Fund Committee Chairman Greg Albritton, R-Range, to begin holding General Fund Committee meetings in preparation for the next session.
In an effort to be better prepared because of uncertainty in state revenue as a result of COVID-19 pandemic Senator Albritton has agreed with Senator Marsh and has invited Legislative Services, the Department of Finance, Pardons and Paroles, Corrections and the Personnel Department to provide updates to the committee.
"Typically, we begin this process closer to sessions however because of uncertainty about state income and possibility of special sessions, we felt like it was important to get started much earlier than usual in this process," Senator Albritton said. "The Legislature has done an excellent job managing our budgets over the past few years. So much so that Alabama was able to weather the storm of the COVID-19 shutdown this year with little impact to our vital state services. We understand that we will not have final revenue projections until after July 15th, but we must continue to do our due diligence and ensure that we use taxpayer money sensibly."
"We want to make sure that all public money is being used wisely, now and in the future," Senator Marsh said. "We have many pressing issues facing the state such as a potential $2 billion-dollar prison reform proposal and a stunning lack of rural broadband investment which need to be addressed whenever the Legislature is back in session and it is our duty to make sure we are prepared and kept up to speed on these matters. Furthermore, the taxpayers deserve a clear and transparent view of how their money is being used."
The hearings are scheduled to begin July 9 in the Alabama State House.