Shelby proposes a balanced budget amendment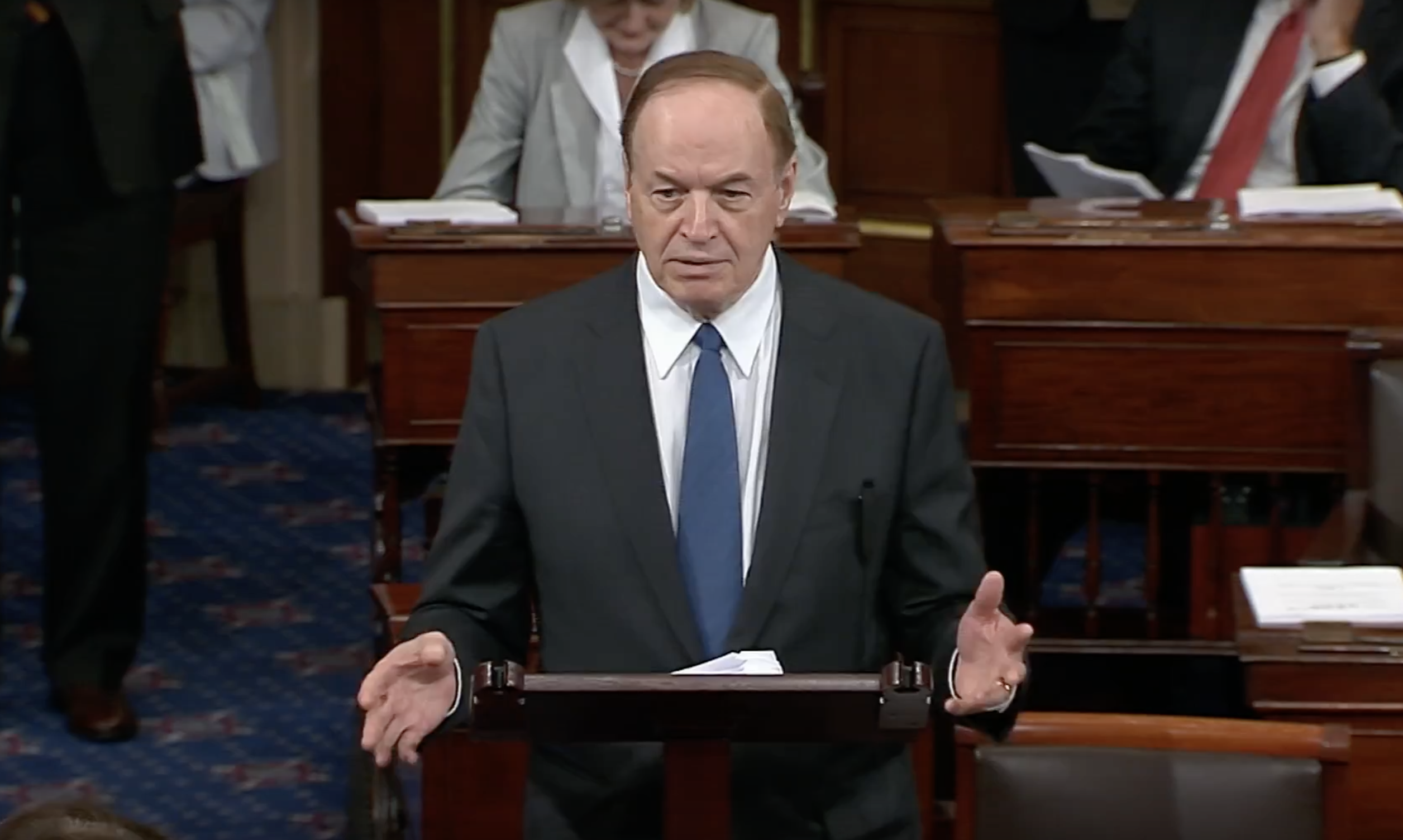 U.S. Sen. Richard Shelby, R-Alabama, has re-introduced legislation proposing a constitutional amendment that would require Congress to pass a balanced budget.
Shelby is concerned with our nation's growing national debt, which has soared past $22 trillion. Shelby has introduced similar legislation each Congress since joining the Senate.
"While our national debt continues to climb, it is imperative that we stop spending without proper constraint," Shelby said. "I have long believed that our Constitution lacks a requirement for the federal government to balance the budget – something that hardworking Americans are required to do every day. This legislation would implement a common-sense policy to improve our spending of taxpayer funds and help protect the future of the next generation."
If passed by Congress and then ratified by three-fourths of the states, this amendment to the Constitution would require that the total amount of money spent by the United States during any fiscal year, except during times of war, not exceed the amount of revenue received by the U.S. during the same fiscal year, and not exceed 20 percent of the gross domestic product of the U.S. during the previous calendar year.
According to usdebtclock.org the current national debt is $22,270 billion. The deficit is $958 billion.
The largest budget items for the federal government are:
Medicaid and Medicare at $1,153 billion for this year (26.5 percent of federal spending)
Social Security which costs $1,016 billion (23.3 percent of the budget)
Defense/wars, including veterans benefits and pensions, $635 billion (14.6 percent)
The interest on the national debt $360 billion (8.3 percent)
income security programs, including SSI, earned income tax credits, unemployment compensation, supplemental nutritional assistance programs, foster care, and making work pay, $295 billion (6.8 percent)
federal pensions $284 billion (6.5 percent).
The rest of the government combined is only 14.8 percent of federal spending
The largest sources of federal income are: the individual income tax at $1,727 billion, the other payroll taxes including FICA at $1,208 billion, corporate taxes at $269 billion, and tariffs $61 billion.
The Trump economy is booming so the gross domestic product is $21,126 billion, which is up from $18,614 billion at this time three years ago. However the national debt is also up $2,719 billion from this date in 2016.
Richard Shelby has served the people of Alabama in the U.S. Senate since 1987, following four terms in the U.S. House of Representatives and two terms in the Alabama state Senate.
U.S. Attorney Jay Town announces resignation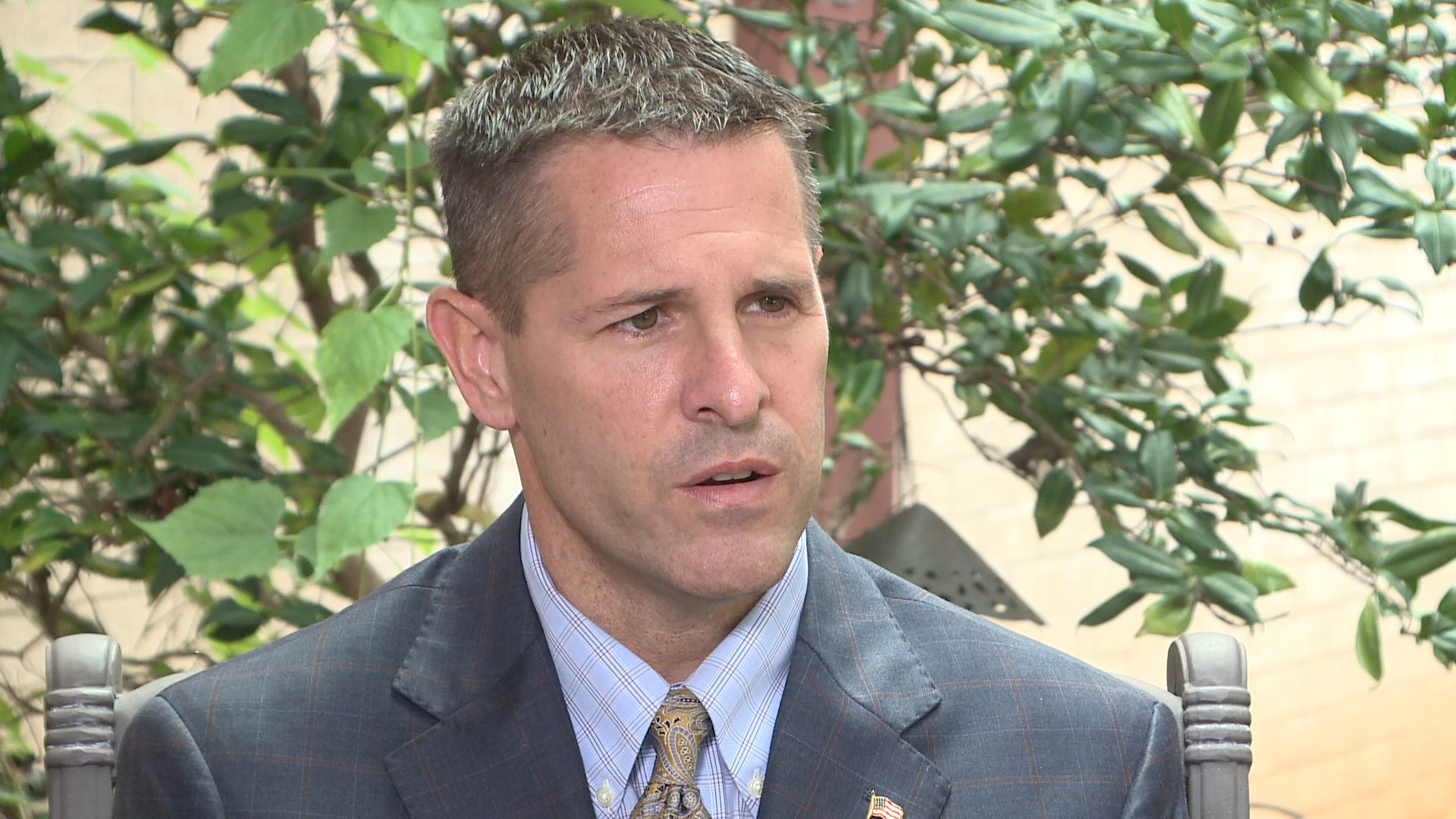 Jay Town, the U.S. attorney for the Northern District of Alabama, on Friday announced his resignation and plans to work at a Huntsville defense contractor and cybersecurity solutions company. 
Town's resignation will be effective Wednesday, July 15, according to a press release. 
"After much thoughtful prayer and great personal consideration, I have made the decision to resign as the United States Attorney of the Northern District of Alabama.  I have tendered my resignation to Attorney General William Barr. General Barr expressed his gratitude for my service to the Department of Justice and to the Northern District and, despite having hoped I would continue in my role, understood and respected my decision," Town said in a statement. 
"I am extremely grateful to President Trump, to whom I also tendered a letter, for his special trust and confidence in me to serve as the U.S. Attorney. It was an honor to be a part of this Administration with an unrivaled class of United States Attorneys from around the nation.  I will forever remain thankful to those who supported my nomination and my tenure as the U.S. Attorney," Town continued.
Town said his job with the unnamed Huntsville defense contractor and cybersecurity solutions company is to begin later this year, and the company is to announce his position "in a few weeks." 
"The Attorney General of the United States will announce my replacement in the coming days or weeks," Town said in the release.  
Town has served in his position since confirmation by the U.S. Senate in August 2017. Prior to that appointment, Town was a prosecutor in the Madison County District Attorney's office from 2005 until 2017.
Attorney General William Barr in a statement Friday offered gratitude for Town's three years of service. 
"Jay's leadership in his District has been immense.  His contributions to the Department of Justice have been extensive, especially his work on the China Initiative and most recently as a Working Group Chair on the President's Commission on Law Enforcement and the Administration of Justice. I appreciate his service to our nation and to the Justice Department, and I wish him the very best," Barr said in a statement.
The U.S. Justice Department in April 2019 notified Gov. Kay Ivey that the department's lengthy investigation into the state's prisons for men found systemic problems of violence, sexual assaults, drugs and corruption which are likely violations of the inmates' Constitutional protections from cruel and unusual punishment. 
Town's office leads the discussions between the U.S Department of Justice and the state on the prison conditions. 
Problems with violence, deaths and drugs in Alabama's overcrowded, understaffed prisons have not markedly improved in the year's since the U.S. Department of Justice released its report.