Zeigler still wants Lurleen Wallace portrait restored to Capitol Rotunda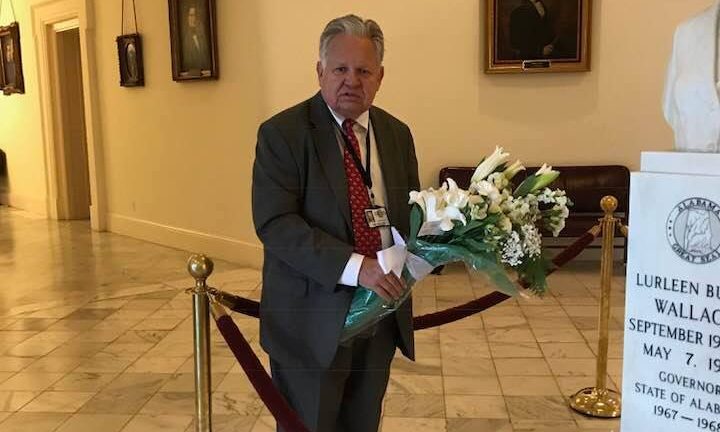 For decades, the portraits of Alabama Govs. Lurleen Wallace and George Wallace hung in the Capitol rotunda. During the eventful second term of former Gov. Robert Bentley, that policy was changed, arguably by the Alabama Historical Commission, and the portraits in the rotunda became the most current governors, then Bentley and Bob Riley.
State Auditor Jim Zeigler loudly objected to this change in 2015 and released a statement on Tuesday stating that he has not changed his position.
"Today is the 51st anniversary of the death in office of Gov. Lurleen Wallace, May 7, 1968," Zeigler wrote. "I have never ceased my efforts to get the Alabama Historical Commission to restore Gov. Lurleen's portrait to its rightful place in the capitol rotunda. (334) 242-3184. Do you see that portrait in the background? That is where Gov. Lurleen Wallace's portrait is supposed to be — legally and historically."
Zeigler is serving in his second term as state Auditor. He previously served as Public Service Commissioner. He has formed an exploratory campaign for running for the U.S. Senate seat currently held by Doug Jones (D). Zeigler is a retired eldercare attorney, a graduate of the University of Alabama where he was class President, resides in Mobile, grew up in Sylacauga, and is married to Alabama State School Board member Jackie Zeigler (R).
Wallace could not run for re-election because, at that time, it was against state law for a governor to have back to back terms. Lurleen Wallace, his wife, ran in his place. Lurleen Wallace was elected in 1966. She got breast cancer and died in office in 1968. Lurleen Wallace was the first woman to be elected governor in state history, Gov. Kay Ivey is the second.
George Wallace was elected again in 1970, 1974 and 1982.
Print this piece
Opponents accuse Tuberville of supporting amnesty for undocumented immigrants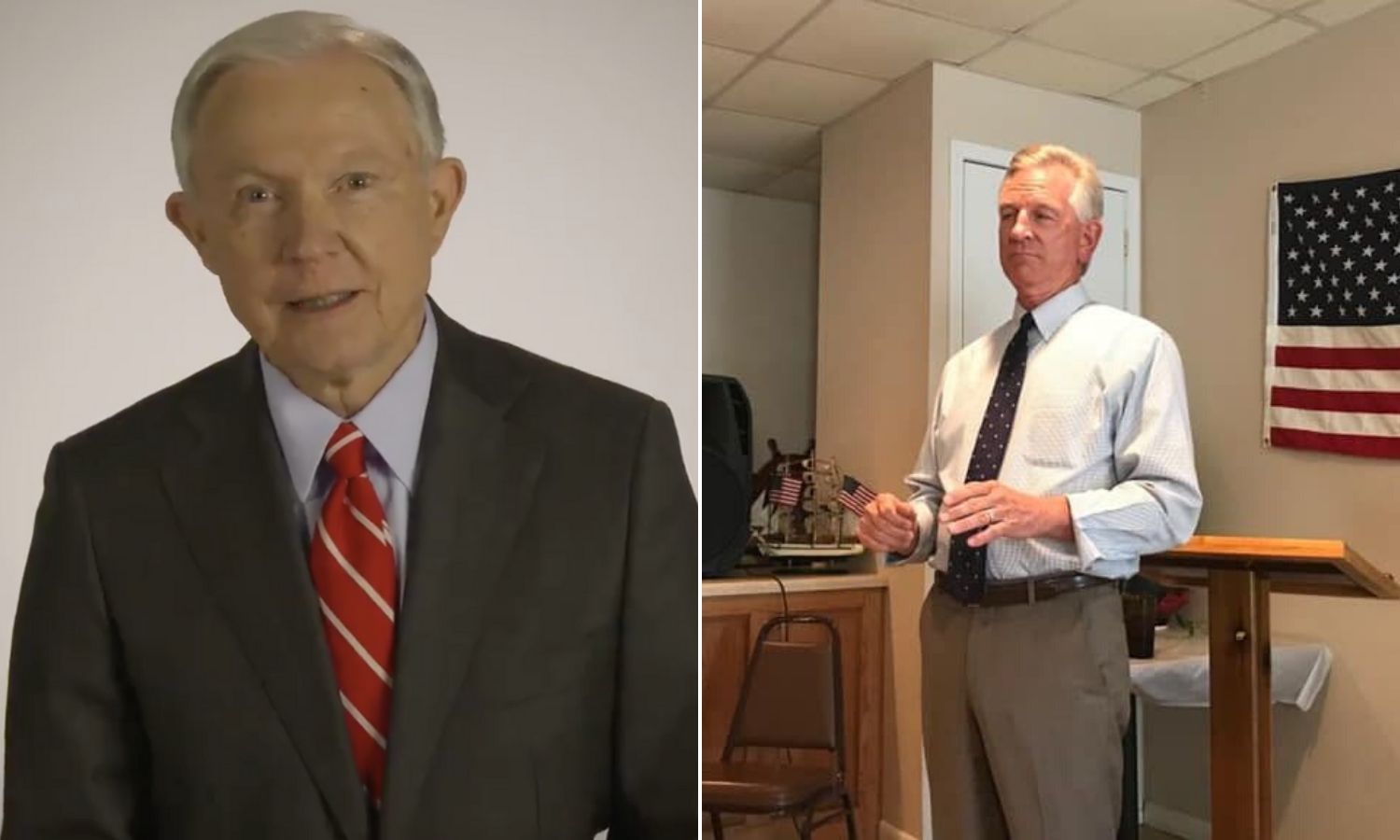 The Senate campaign is heating up as the top three candidates are all going negative. Former Auburn head football coach Tommy Tuberville has attacked Congressman Bradley Byrne (R-Montrose) and former Attorney General and Senator Jeff Sessions of being career politicians. Both Byrne and Tuberville have attacked Sessions for not having adequately served President Donald J. Trump (R) while Attorney General. Byrne has even attacked Tuberville's coaching abilities. The latest attacks on Tuberville accuse him of supporting amnesty for illegal aliens. Sessions even accused Tuberville of being a "tourist."
Wednesday, Sessions announced a new television ad called "Tuberville for Amnesty."
Byrne and Tuberville point to an August speech by Coach Tuberville when he said: "There are people coming across the border that need jobs… and we want them to come over here… Let em' come in and become citizens like we all became citizens."
The Tuberville campaign called the attack "fake news" on Twitter.
Sessions' campaign manager Jon Jones said, "Tuberville is claiming that his own words are 'fake news.' All of them? Tommy Tuberville needs to read the transcript. It is clear that Tuberville supports immigration amnesty, and he is attempting to trick Alabama voters to believe otherwise. In contrast, Jeff Sessions has done more than just say he wants to fix the border – he has already worked alongside President Trump to stop illegal immigration."
The new Sessions ad reads: "Tuberville is trying to trick you, hiding his support for immigration amnesty." Then plays an audio clip of the Tuberville comment from August
Tuesday, Byrne told reporters in Trussville: "I can tell you right now this issue about Tommy Tuberville's position on amnesty is a key issue. And so we're going to keep telling people about his position on that and let him explain why he doesn't think that's amnesty."
"Let em' come in and become citizens like we all became citizens," Tuberville is quoted in the ad.
Tuberville has denied supporting amnesty and says that he supports President Trump's immigration agenda.
The Sessions ad further charges: "And Tuberville's not even from Alabama, he's a tourist here. He lives, pays taxes and even votes in Florida."
On Tuesday, the Tuberville campaign responded with an attack ad of their own.
"The career politicians are desperate to hang on to their paychecks and power, so they have started airing negative ads full of false attacks and baseless distortions," Tuberville said. "Our new commercial allows us to respond with some hard truths about which candidate wants to drain the D.C. swamp and is tough enough to actually help President Trump get the job done."
The Tuberville ad has Byrne with former Secretary Hillary Clinton and Sessions with Congressman Adam Schiff (D-California) who led the impeachment effort against President Trump. The ad even connects Sessions and Byrne with Sen. Mitt Romney (the only Republican in either House of Congress who found that the President did anything wrong.)
State Representative Arnold Mooney, former Chief Justice Roy Moore, Ruth Page Nelson, and businessman Stanley Adair are also running for the Republican nomination for the Senate seat currently held by Doug Jones (D).
The Republican primary is March 3.
Print this piece