Former state legislator, Jefferson County Commissioner Chris McNair dead at 93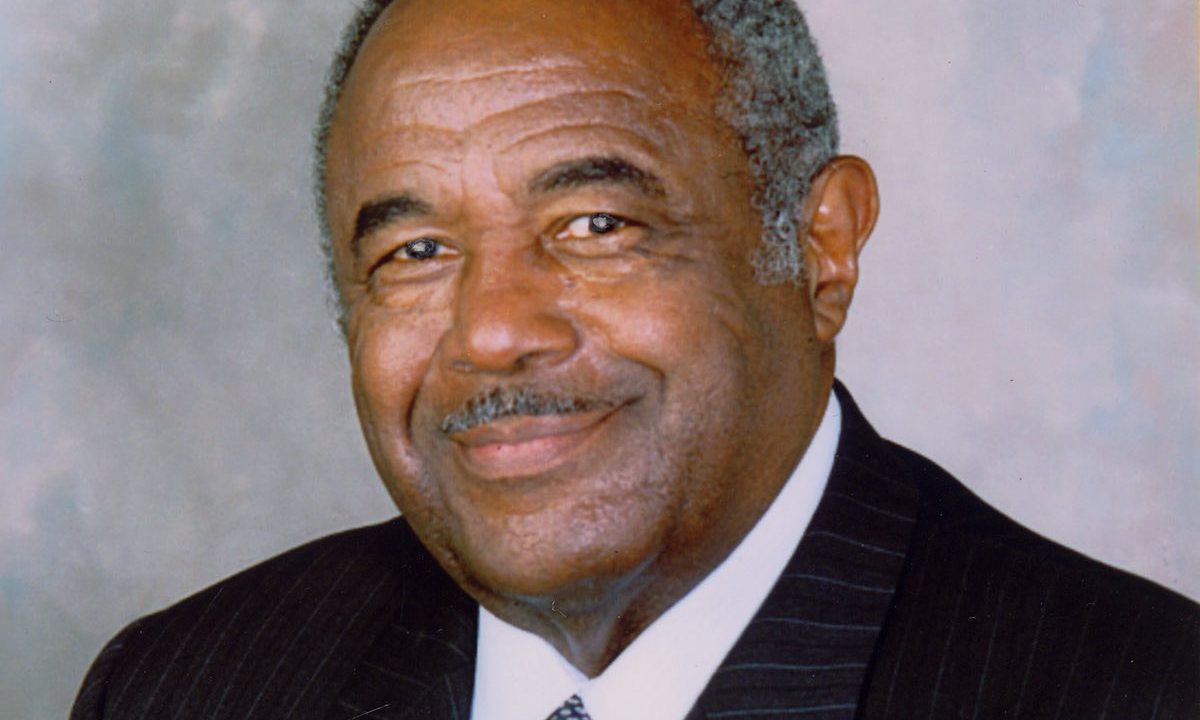 Chris McNair, a former state legislator and Jefferson County commissioner, died Wednesday at the age of 93, his family said.
McNair was the father of one of the four girls killed in the 1963 16th Street Baptist Church Bombing in Birmingham.
His daughter Denise McNair was one of the victims.
The bombing orchestrated by the Ku Klux Klan on Sept. 15, 1963, accentuated McNair's career in politics.
A Fordyce, Arkansas, native and photographer, McNair would later become one of the first black post-Reconstruction members of the state's Legislature when he was elected in 1973.
"Mr. McNair and his family are forever tied to our country's civil-rights legacy," Woodfin said. "When he tragically lost his daughter Denise in the 16th Street Baptist Church bombing in 1963, his courage and fortitude fueled our march for peace."
Our hearts go out to the family and friends of former state legislator and Jefferson County Commissioner Chris McNair, who passed away today at age 93. pic.twitter.com/zQehIAW7vo

— Randall Woodfin (@randallwoodfin) May 8, 2019
He then went on to serve on the Jefferson County Commission, where he was also one of the county's first black commissioners.
"I am saddened at the loss of a dear friend, Chris McNair, whose daughter Denise was killed in the 1963 bombing of the 16th Street Baptist Church," said Sen. Doug Jones, D-Alabama. "Despite their loss, he & wife Maxine remained in B'ham to move the city forward beyond the racial strife of the 60s. RIP old friend."
I am saddened at the loss of a dear friend, Chris McNair, whose daughter Denise was killed in the 1963 bombing of the 16th Street Baptist Church. Despite their loss, he & wife Maxine remained in B'ham to move the city forward beyond the racial strife of the 60s. RIP old friend pic.twitter.com/51V5JZ4JAb

— Doug Jones (@DougJones) May 9, 2019
McNair's tenure on the County Commission was called into question when he was convicted of bribery and conspiracy to solicit bribes in April 2006. The conviction was connected to the Jefferson County sewer construction scandal that ensnared 21 people in public corruption cases.
The former state legislator was convicted of bribery related to money and services provided by contractors for construction on his photography studio. McNair argued the money from the sewer contractors was based on friendship and not a quid pro quo.
He later lost appeals before the U.S. 11th Circuit Court of Appeals and the Supreme Court.
A portion of his Jefferson County pension was garnished to pay for his restitution.
McNair was sentenced to five years in prison but was released in 2011 for health problems and age after entering the Minnesota federal prison in 2011. Jones was McNair's attorney at the time and helped secure his release.
"We are grateful for the life and legacy of our father," said J. Christopher McNair. "He was a man who loved his family and this community. We ask for prayers and privacy as we prepare to lay him to rest."
Trump Truck and boat parades this weekend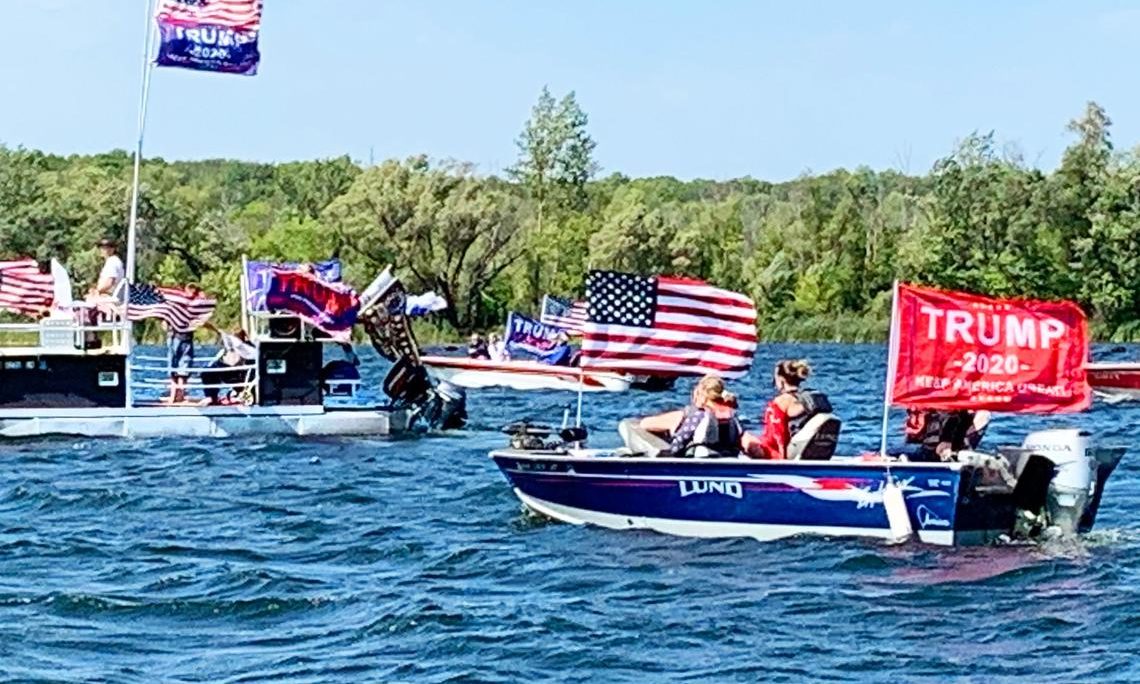 As Election Day draws near, Alabama Republicans are excited about promoting the re-election of Donald J. Trump as President and the election of Tommy Tuberville for U.S. Senate. This weekend two pro-President Trump events are happening in the state. There will be a truck parade from Ashland to Phenix City on Saturday sponsored by the Clay County Republican Party, while there will also be a boat parade on Wilson Lake in the Shoals sponsored by the Colbert County Republican Party on Sunday.
The pickup trucks will assemble at the Ashland Industrial Park in Clay County, 8240 Hwy 9, Ashland. There is a pre-departure rally at 10:00 a.m. central standard time. The trucks will depart at 11:00 a.m. and then proceed on a parade route that will take them into the bitterly contested swing state of Georgia. The Trump Pickup Parade will wind through east Alabama and West Georgia traveling through LaGrange and Columbus before concluding near the Alabama/Georgia line in Phenix City, 332 Woodland Drive, Phenix City at approximately 2:00 p.m. central time. Speakers will begin at 3:00. Trump flags will be on sale at the event.
The Phenix Motorsports Park will be hosting what sponsor hope could possibly the world's largest Pickup Tuck parade in U.S. history that is routing over 50 mile through Georgia in effort to "pickup" President Trump's numbers in GA.
A number dignitaries have been invited to address the Phenix City rally, including Coach Tuberville. Former State Sen. Shadrack McGill, Trump Victory Finance Committee member former State Rep. Perry O. Hooper Jr., and Paul Wellborn, the President and CEO of the largest Family owned Kitchen Cabinet manufacture in the USA are among the featured speakers who have committed to speak at the event.
Entertainment will be provided by: Charity Bowden, an up and coming country music singer who was the runner up on "The Voice". Charity will sing 'I am Proud to be an American' as well as songs from her Voice performances. The McGill Girls will also perform. The three beautiful and talented sisters will be singing patriotic songs in three part harmony. Geoff Carlisle, a professional DJ will be keeping the crowd pumped with music and entertainment.
Following the speakers and the entertainment there will Trump truck-vs- Joe Bidden truck races down the drag strip for the finale.
The Northwest Alabama boat parade will be on Sunday. The boats will gather at 2:00 p.m. near Turtle Point and then the flotilla will parade around the open waters of Wilson Lake til 3_00 p.m.. There will be a contest for best decorated Trump boats.
Trump supporters have held a number of large boat parades across the state to show their support for the re-election of Pres. Trump.
Boat parade sponsors say that this parade will be: pro-American, pro-law enforcement, pro-military.