Hunting hogs, deer over bait now legal in Alabama with purchase of special privilege license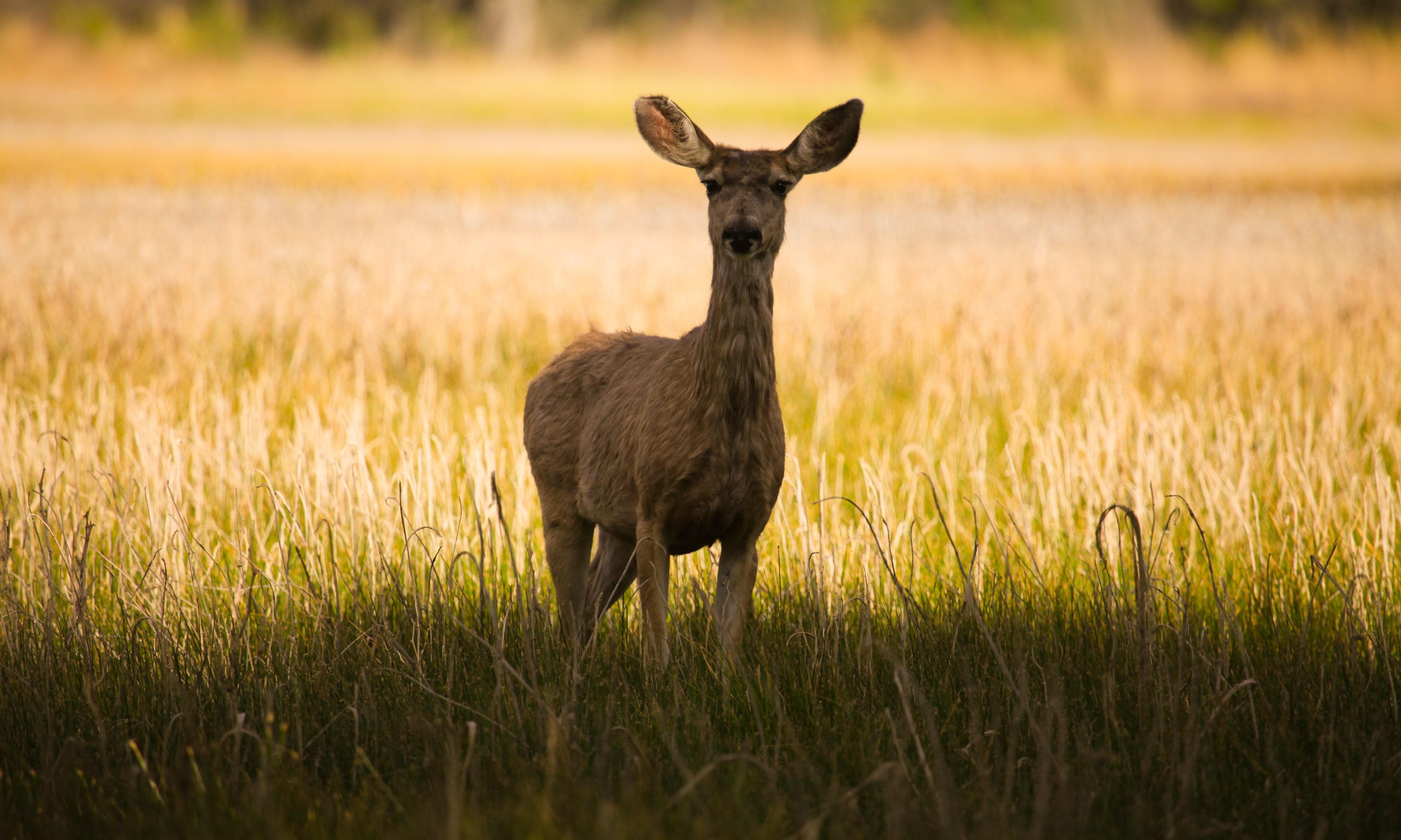 Wednesday, the Alabama Department of Conservation and Natural Resources announced that hunters in Alabama can now hunt white-tailed deer (when in season) and feral pigs with the aid of bait. Alabama allows the killing of feral hogs 365 days a year with no bag limit.
The new baiting privilege licenses have now gone on sale.
The new hunting over bait privileges apply to hunters on privately owned or leased lands. All hunters hunting within 100 years of the bait must have purchased and be in possession of an annual bait privilege license.
ADCNR is charging $15 for resident individual hunters and $51 for non-residents. The new licenses are available anywhere hunting licenses are sold including online at www.outdooralabama.com.
The Alabama Legislature passed the new legislation in April 2019. The new baiting law applies only to white-tailed deer and feral pigs. Hunting anything else, including waterfowl over bait remains forbidden.
Baiting any wildlife on public lands, including deer and hogs, remains illegal.
Hunters with a valid bait privilege license can begin hunting wild hogs with the aid of bait immediately. Deer season however will not begin for months. The new bait privilege license will expire annually on August 31, so if you buy your bait privilege license now it will have to be renewed before deer season begins.
There are no exceptions to this. Minors and hunters over 65 must purchase the baiting privilege license in other to hunt white-tailed deer and feral pigs with the aid of bait. If you have a lifetime hunting permit, you still would have to purchase the annual baiting license in order to shoot baited hogs or deer.
ADCNR can end the use of the bait privilege license on a county, regional or statewide basis to prevent the spread of disease among wildlife.
If you do not have a hunting over bait license, you can still be ticketed and fined if you are hunting within 100 yards or within the line of sight of bait, even bait you did not put out or across a property line. The revenue generated by the sale of the new bait privilege license will be federally matched nearly three to one to help support conservation efforts in Alabama.
For more information, contact the Alabama Division of Wildlife and Freshwater Fisheries Law Enforcement Section at 334-242-3467.
This has been a wildly controversial issue.
Opponents argued that putting out feed for the deer and then shooting them when they come to eat it is not fair chase and cheapens the skills developed in more traditional methods of hunting.
Supporters argued that neighboring states already allow hunting over bait and point to the growing economic and ecological cost of Alabama's expanding feral hog herd. The last red wolves in Alabama went extinct in Walker and Colbert counties in the early 1920s and the last eastern cougar anywhere in the world was shot in St. Clair County in 1947, though occasionally there is a sighting of a western mountain lion reported in the state, likely transient. There is no predators capable of controlling the booming wild hog population in Alabama. Sponsors also claim that hunting deer over bait is necessary for older hunters and to get today's more distracted less patient youth involved in the sport, which will promote tourism and grow the Alabama economy.
This legislation was sponsored by state Senator Jack Williams, R-Wilmer, and carried in the House by state Representative Danny Crawford, R-Athens.
Hunting over bait licenses expire on August 31 of each year and must be renewed.
Print this piece
Speaker McCutcheon standing with governor on gaming workgroup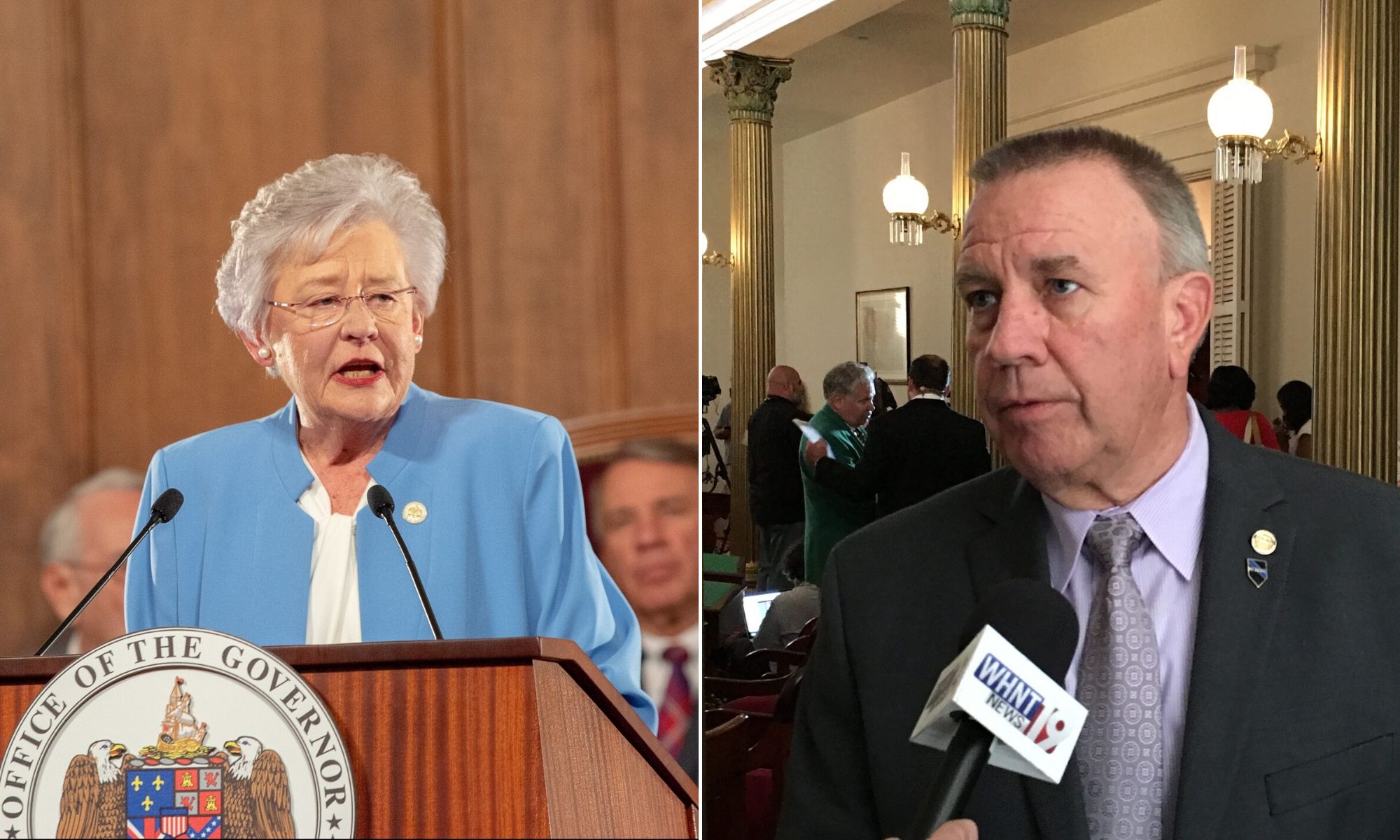 During her 2020 State of the State address, Gov. Kay Ivey said she would be signing an Executive Order to establish a small working group to gather all the facts on how much money the State could gain if some form of gaming expansion occurred. She also asked the Legislature to give her time for the group to come back with an answer.
Whether lawmakers would grant Ivey's request for time has been an important question swirling around the halls of the State House.
Speaker of the House Mac McCutcheon answered that question on Wednesday when APR reached out to his office with a request for clarification.
APR's email wrote, "Speaker McCutcheon recently made the statements quoted below."
"I am not a big gambling guy; but if you are going to vote for a lottery, that's gambling, then don't be a hypocrite and let's get the biggest bang for the buck," McCutcheon said. "Let's address a lottery, the Poarch Creek Indians, and these counties that want a one-armed gambling. Put them all in a room and hammer out a deal."
The Speaker warned, though, that if he cannot get a grand deal between all the parties on gambling, then there likely would not be any gambling bill brought forward in 2020.
"Does he still stand by these statements?"
The following is the response APR received from the Speaker's office:
"Since the Speaker made the statement, the Governor will be signing an Executive Order to bring people together to evaluate the facts on how much money the State could gain if some form of gaming expansion occurred. The Speaker will be working with the Governor in her efforts."
Ivey said once the working group had completed its task, she would "bring these facts to the 140 members of the Legislature and the people of Alabama. And we will then, once and for all, be in a position to determine whether or not this is a path we want to pursue."
That McCutcheon is in  alignment with the governor should signal to all interested parties that no further movement on gaming legislation will happen until the working group has completed its evaluation.
Some have been slow to hear Gov. Ivey's entreaty.
Even after Ivey's call for more time to gather facts, the Poarch Creek Band of Indians continues to flood television, internet and social media with a massive advertising campaign touting their billion-dollar plan in exchange for a tribal-state compact and exclusive right to Vegas-style casino gaming in the State.
PCI lobbyists, including tribal council vice-chair Robbie McGhee, are being very pro-active at the State House.
On Tuesday, Madison County Republican Rep. Rex Reynolds said, "We're gonna move forward on a lottery. We clearly got that message during our conference meeting yesterday. I think it's the right thing to do. The people want to vote on a lottery and I think we need to give them an opportunity to," according to a report by WAFF.
Rep. Steve Clouse, R-Ozark, the House budget chairman, recently said that he planned to file legislation that would create an education lottery in Alabama.
Clouse's bill would create a paper lottery with scratch-offs and PowerBall options only.
Opinion | Prepare for more gambling debates in the 2020 Legislative Session
A day after Ivey issued her State of the State request to the Legislature to stand down on gaming, Senate President Pro Tem Del Marsh held a meeting with representatives of the Poarch Creeks and two of the State's dog tracks to discuss moving ahead on a proposed lottery and gaming bill.
Marsh holds meeting with gaming interests day after Ivey calls for the Legislature to stand down on gaming
These various statements and actions have added confusion as to what is happening with gaming this session.
Now that McCutcheon has made his position known, maybe it will put to rest the rumors, activities and behind-the-scenes maneuvering that go against Ivey's wishes.
Print this piece