Poarch Creeks subject of multiple federal probes, White House is watching
UPDATE: Late Friday evening, the Poarch Band of Creek Indians released a statement disputing that the tribe is under investigation, calling the comments from sources cited in the story below "untrue." Tribal chairwoman Stephanie Bryan called the story an "attack" on the Poarch Creeks and said the tribe operates its businesses "with the highest degree of integrity."
APR stands by its reporting and the sources cited in the story. Those sources provided documentation and other evidence to support their claims. At no time did APR "attack" the tribe or its business interest or make any claim that PCI or any tribe member had violated the law.
Federal authorities are actively investigating the Poarch Band of Creek Indians in Alabama.
APR recently learned from a former federal prosecutor with deep ties to D.C. that President Donald Trump's administration now has the Poarch Creeks on its radar after several news reports focused on the tribe's monopoly in Alabama and its expansion plans.
A former White House insider confirmed to APR on background that the Trump administration is watching what is happening in the State Legislature as the Indians are interfering in gaming and lottery legislation to ensure the tribe's monopoly grows at the expense of private gaming interests.
"Stories citing the president's disdain for Indian underhanded tactics are always an interest to the White House," said the former White House insider. "Trump forgets nothing … what the tribe is up to in Alabama is being heard in Washington."
A number of allegations — including irregularities in its gambling operations — raised during prolonged disputes between the Poarch Creeks, the Muscogee Indian tribe and different factions of the Poarch Creeks, are fueling other federal probes, multiple sources have told APR.
Exactly how disputes between Native-American tribes morphed into investigations into gambling operations isn't clear. But the sources, who asked to remain anonymous due to the ongoing legal matters, provided APR with documents, photos and several records and described in detail conversations with federal investigators who are apparently exploring several alleged improprieties within PCI's casinos and other tribal operations.
Specifically, the sources said they provided information about matters related to the tribe's casinos' reporting of funds, incidents of theft at casinos, the tribe's governmental relations actions and issues with the Alabama Poarch Creeks' use of tribal lands to build a casino in Wetumpka. A source within the Poarch Creek tribe confirmed the investigation.
The long-running feud between the Poarch Creeks and Muscogee over a burial site in Wetumpka has been well reported over the years, but few people realize that the disputes have lingered on. Many compromises have been reached, but none of them have fully satisfied all parties.
The sources said that's because PCI's leadership continues to renege on its promises and break agreements. Those actions and the initial decision to remove graves from the Wetumpka site in order to build the casino have even angered some members of the Poarch Creeks.
As the disputes have lingered, the Muscogee and angry PCI members have sent information and made various allegations to federal officials, mostly through the Department of Interior's Bureau of Indian Affairs. The current investigation stems from those allegations, the sources said.
In the last few days, lobbyists for the Poarch Creeks as well as tribal council members have been "harassing lawmakers" who have accepted campaign contributions from the tribe as one House member reported.
"I took their money," said the lawmaker. "But I didn't promise to give them the state in return."
With multiple investigations and the eyes of the White House turned toward Alabama, the Poarch Creeks' lobbying efforts and deal making are being scrutinized under a harsh spotlight.
Secretaries of State share joint statement on importance of USMCA launch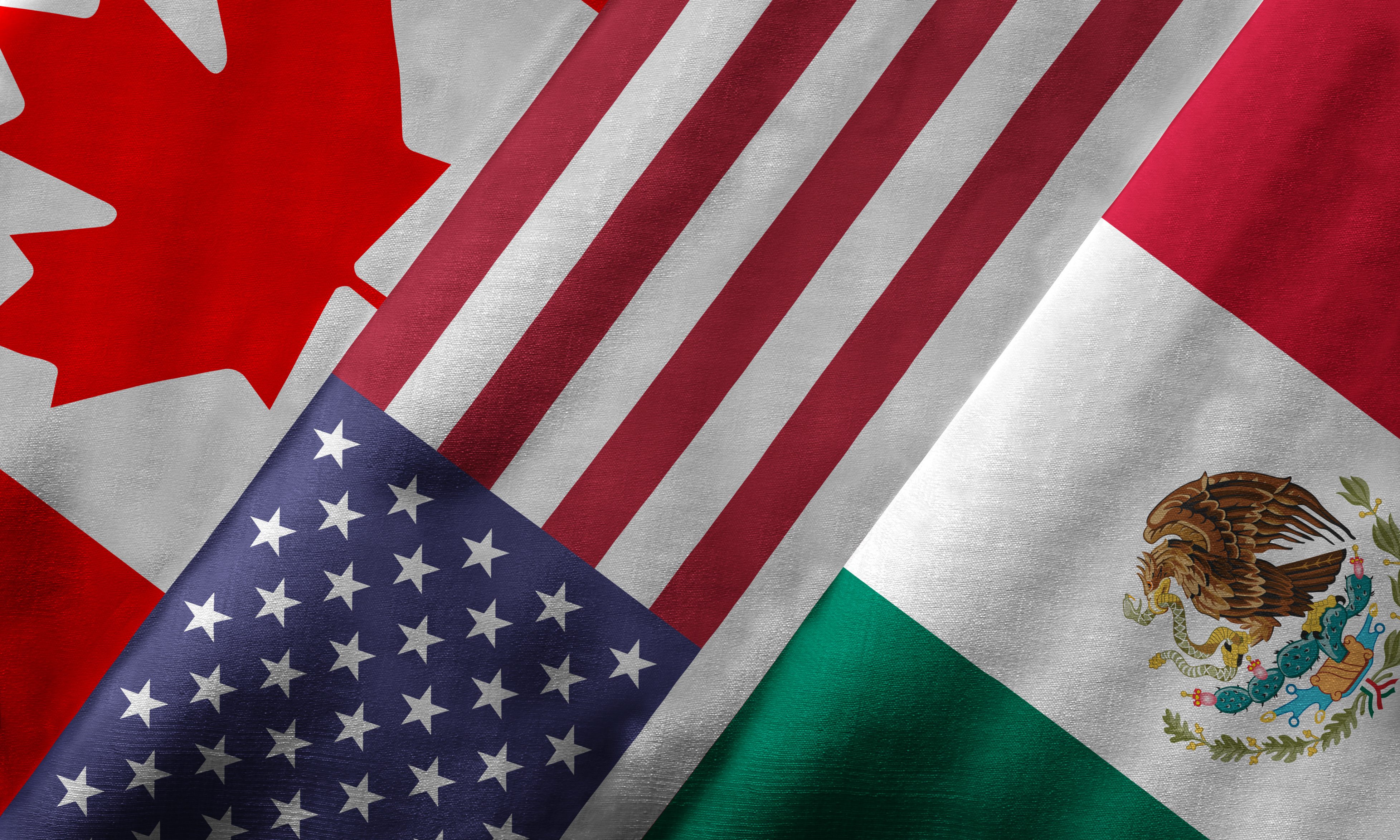 Following the completion of the necessary measures to comply with commitments under the United States-Mexico-Canada Agreement (USMCA), the Agreement officially enters into force today, July 1, 2020.
As Secretaries of State who oversee the business filings process in the respective states of Alabama, Iowa, Kentucky, Louisiana, Mississippi, Missouri, Nebraska, Ohio, Texas, and Wyoming, Secretaries John H. Merrill (Alabama), Paul D. Pate (Iowa), Michael G. Adams (Kentucky), Kyle Ardoin (Louisiana), Michael Watson (Mississippi), John R. Ashcroft (Missouri), Bob Evnen (Nebraska), Frank LaRose (Ohio), Ruth Hughs (Texas), and Edward A. Buchanan (Wyoming) recognize and appreciate firsthand the positive impact the USMCA will have on entrepreneurs across the country.
"Alabama's international engagement fuels job growth and increases exports. The success of Alabama businesses depends on the participation and competitiveness of our global counterparts. Alabama totaled $6.6 billion in exports to Canada and Mexico in 2018, supporting families and businesses across the state" noted Alabama Secretary of State John H. Merrill. "I was delighted to join President Donald J. Trump in January of this year as he signed this mutually beneficial agreement, and I look forward to its future success."
"The USMCA is a great opportunity for Iowa's farmers, businesses and families. The launch of this agreement comes at a vital time for our country and will provide a much needed boost to our economy. Canada and Mexico bought $6.5 billion worth of goods from Iowa in 2018 and this deal ensures our partnerships with these neighbors will continue," stated Iowa Secretary of State Paul Pate.
"The USMCA entering into force is a great deal and a win for American and Louisiana workers. The USMCA will help support and grow our economy, boost small businesses, help our farmers, manufacturers, and workers, and ensure more Louisiana-made products can be sent internationally. Trade is important to Louisiana's economy and this deal will help boost both," stated Louisiana Secretary of State Kyle Ardoin.
"During a time when the future of our economy seems nebulous, the USCMA creates a portal for modern opportunities and prosperous partnerships," said Mississippi Secretary of State Michael Watson. "The enhanced agreement will undoubtedly revive businesses and help boost innovation in our state. I applaud President Trump's leadership and dedication to ensuring a fair playing field for Mississippi farmers, ranchers, and entrepreneurs."
"Missouri is grateful for this historic agreement, which will help Missouri agriculture and businesses grow with more jobs and increasing exports.  As our economy recovers, getting businesses and people back to work, this will help ensure success for large and small businesses who compete and form partnerships with our neighbors.  We stand ready to assist our entrepreneurs and businesses," replied Missouri Secretary of State John R. Ashcroft.
Nebraska Secretary of State Bob Evnen noted, "The USMCA provides expanded opportunities for Nebraska's livestock industry, and our ag commodity and specialty crop producers. The USMCA builds on the successes and corrects the problems of NAFTA, and gives us expanded opportunities for Nebraska's ag trade with our friends in Mexico and Canada. This excellent agreement now serves as a template for other international free trade agreements, so we have cause for optimism on many fronts."
"Today is a day Ohio's farmers and entrepreneurs have been waiting for," said Ohio Secretary of State Frank LaRose. "As our nation's economy continues to recover, the USMCA is a much needed boost as they compete on the global stage. Thanks to the leadership of President Trump, Senator Portman and bipartisan leaders from across our nation, Ohio is poised for our next giant leap, and my office looks forward to helping make it happen."
"Last year alone, trade between Texas and its two largest trade partners—Mexico and Canada—totaled more than $200 billion. This exchange supports the more than 950,000 Texas jobs that are tied directly to trade with Mexico and Canada," said Texas Secretary of State Ruth Hughs. "The implementation of the USMCA provides tremendous benefit to all parties involved in the trade deal and will help to ensure years of mutual economic benefit and prosperity for all. We look forward to further strengthening our relationship with our trade partners as we enter a new era of innovation and success."
"The USMCA trade deal has high standards and rebalances North American trade to provide a stronger market for Wyoming's and our Nation's goods. This is a great day for our country, as businesses will better be able to participate in cross-border trade. USMCA ensures fair business practices by our neighbors and now the advantage will be back in the hands of the American worker," stated Wyoming Secretary of State Edward Buchanan.
This historic trade agreement will result in freer markets, fairer trade, and strong economic growth across North America, creating new opportunities for American workers, farmers, ranchers, and business owners.