Sewell introduces bipartisan bill to expand access to home health care
U.S. Rep. Terri Sewell, D-Alabama, introduced the Home Health Payment Innovation Act of 2019 on Wednesday. The legislation aims to preserve Medicare recipients' access to health care services and home and to create new approaches to using these services.
Sewell said she has experienced firsthand the benefits of home health care. After her father endured a series of strokes, she said her mother needed help caring for him, and he was lucky to receive care from highly skilled and caring health care professionals from home. She said home health care is valuable for seniors, people with disabilities and people with limited mobility.
"Home health is a critical part of the equation of how we can best provide care to those who need it, particularly seniors in rural areas," said Rep. Ralph Abraham, R-Louisiana, who is also a medical doctor. "This bill will ensure that there are no interruptions in the delivery of home health so that seniors can access the care they prefer. I look forward to working with Congresswoman Sewell and other members of this bipartisan coalition to pass this bill for the good of our seniors."
In addition to Sewell and Abraham, the bill was introduced by Reps. Jodey Arrington, R-Texas; Vern Buchanan, R-Florida; Scott DesJarlais, R-Tennessee; Garret Graves, R-Louisiana; Ann McLane Kuster, D-New Hampshire; John Larson, D-Connecticut; Kenny Marchant, R-Texas; Jimmy Panetta, D-California, and Mac Thornberry, R-Texas.
"Preserving access to quality home health care is critical for our growing senior population in Florida," Buchanan said. "This bill would help ensure that seniors avoid rehospitalization and receive the care they need in their own home."
"We fully support this Medicare legislation to protect beneficiary access to home health services," said Keith Myers, chairman of the Partnership for Quality Home Healthcare. " We look forward to working with this bipartisan group of bill sponsors – and their bipartisan colleagues in the Senate – to advance this important legislation. This bill will prevent disruptions in patient care by ensuring that home health payments to providers of care are not cut by $1 billion in 2020. This legislation also protects the home health program at a time when we are moving to a new payment system that will better align payment with a patient's true health needs and conditions."
The National Association for Home Care and Hospice President William Combi said this legislation is a crucial check on Medicare's regulatory actions that threaten access to home health.
"[Centers for Medicaid and Medicare Services'] arbitrary reimbursement cuts in the new 2020 payment model will create barriers to the full scope of the Medicare benefit," Combi said. "CMS should not be able to rely on speculation and assumptions as to how a home health agency might act in establishing a new payment system. It sets a dangerous precedent that only puts care needlessly in jeopardy. This legislation would provide stability in transitioning to the PDGM model and ensure any reimbursement adjustments are made only in response to actual changes in provider billings. Further, the legislation allows for waivers to the restrictive home bound requirement in certain circumstances, which will benefit Medicare participants. We thank the bill sponsors for their leadership on this issue and for working to protect the Medicare Home Health benefit."
CMS has proposed payment cuts to home health care services, scheduled for implementation on Jan. 1, 2020, could limit access to home health services and would result in an estimated loss of $950 million for home health providers that care for more than 3.5 million Medicare beneficiaries across the country.
Specifically, the legislation aims to prevent unwarranted payment rate cuts by basing any behavioral adjustment on evidence and limit the risk of disruption in care by providing a phase-in for any necessary rate increases or decreases.
The Senate companion was introduced earlier this year by Sens. Susan Collins, R-Maine, and Doug Jones, D-Alabama.
Baldwin, Escambia and Mobile residents impacted by Sally urged to apply for federal aid
FEMA has approved $11.1 million in housing grants to individuals and families through Sept. 28, according to the governor's office.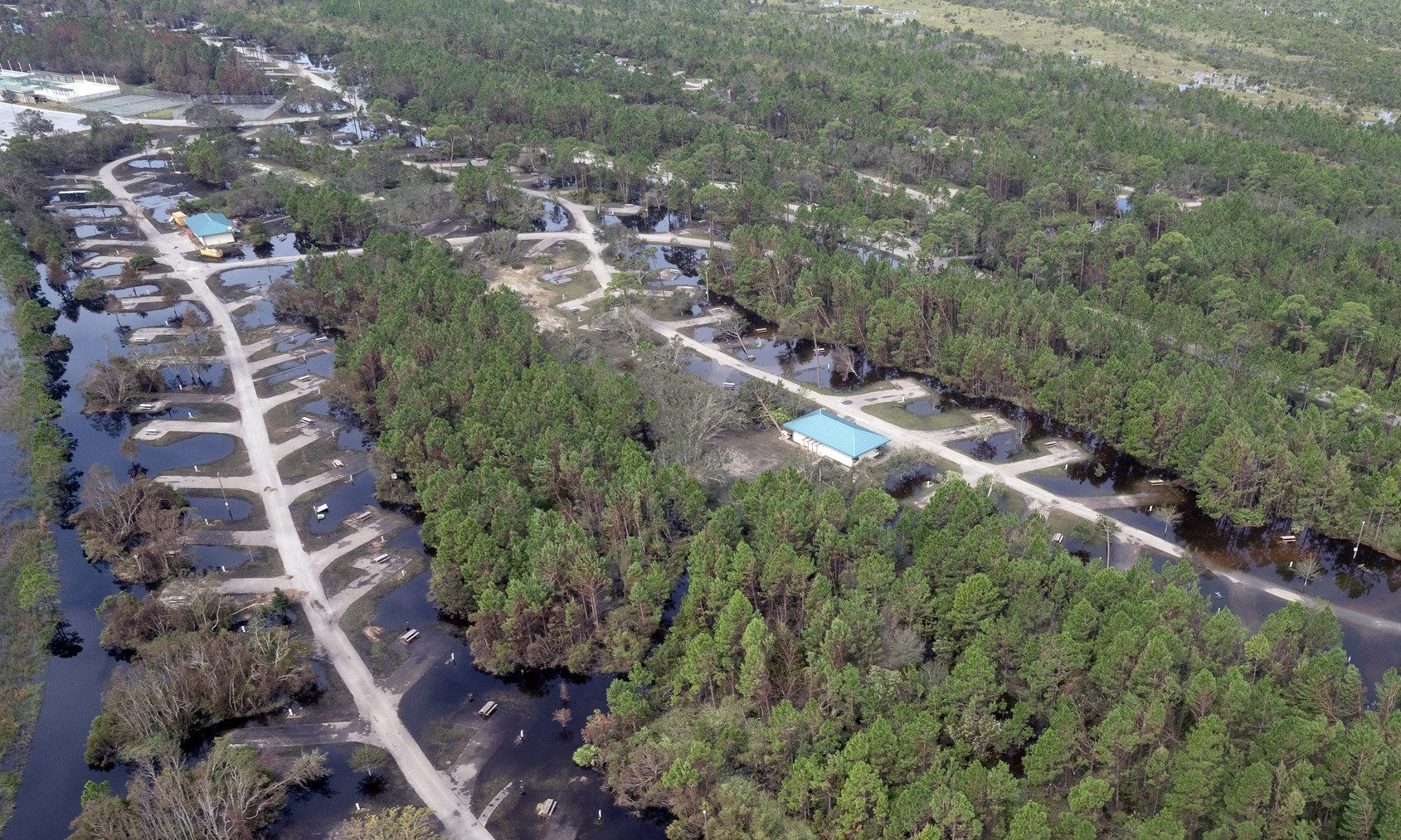 Gov. Kay Ivey on Monday announced more than $11 million in federal disaster aid has been approved for those impacted by Hurricane Sally in Baldwin, Escambia and Mobile counties.  
FEMA has approved $11.1 million in housing grants to individuals and families through Sept. 28, according to Ivey's office. 
"Hurricane Sally took a punch to our coastal areas, but thanks in part to the millions of dollars in federal assistance, the people of Alabama are moving along the road to recovery," Ivey said. "I remain grateful to President Trump, Administrator Gaynor and their teams for prioritizing the people of Alabama reeling from Hurricane Sally. We will get through this together; we have done it before, and we will do it again."
Federal grants to repair homes or for renting temporary housing made up $8.9 million of the FEMA funding. Grants for childcare, moving and storage, medical and dental comprised the remaining $2.1 million. 
The U.S. Small Business Administration has approved an additional $570,900 in disaster home repair loans for those impacted by Sally.
Ivey's office encourages homeowners and renters in Baldwin, Mobile and Escambia counties to apply to FEMA for federal disaster assistance as soon as possible. Residents of these three Alabama counties may also be eligible to receive assistance for uninsured and underinsured damage and losses resulting from the hurricane.
Residents in those three counties impacted by Hurricane Sally may register for FEMA disaster assistance online by visiting disasterassistance.gov or by calling 800-621-3362. Persons who are deaf, hard of hearing or have a speech disability and use a TTY may call 800-462-7585. Multi-lingual operators are available. The toll-free lines are open daily from 6 a.m. to midnight CST.
Those with a homeowner's insurance policy are encouraged to file an insurance claim before applying for federal assistance. 
Information that may be useful to have when you register include:
Address of the damaged primary dwelling where the damage occurred

Current mailing address

Current telephone number

Insurance information and description of disaster-caused damage and loss

Total household annual income

Names and birth dates of family members who live in the household

Name and Social Security number of co-applicant (if applicable)

Routing and account number for checking or savings account so FEMA may directly transfer disaster assistance funds
 For more information on Hurricane Say visit FEMA's website here.