Bill passes Senate that would regulate franchise agreements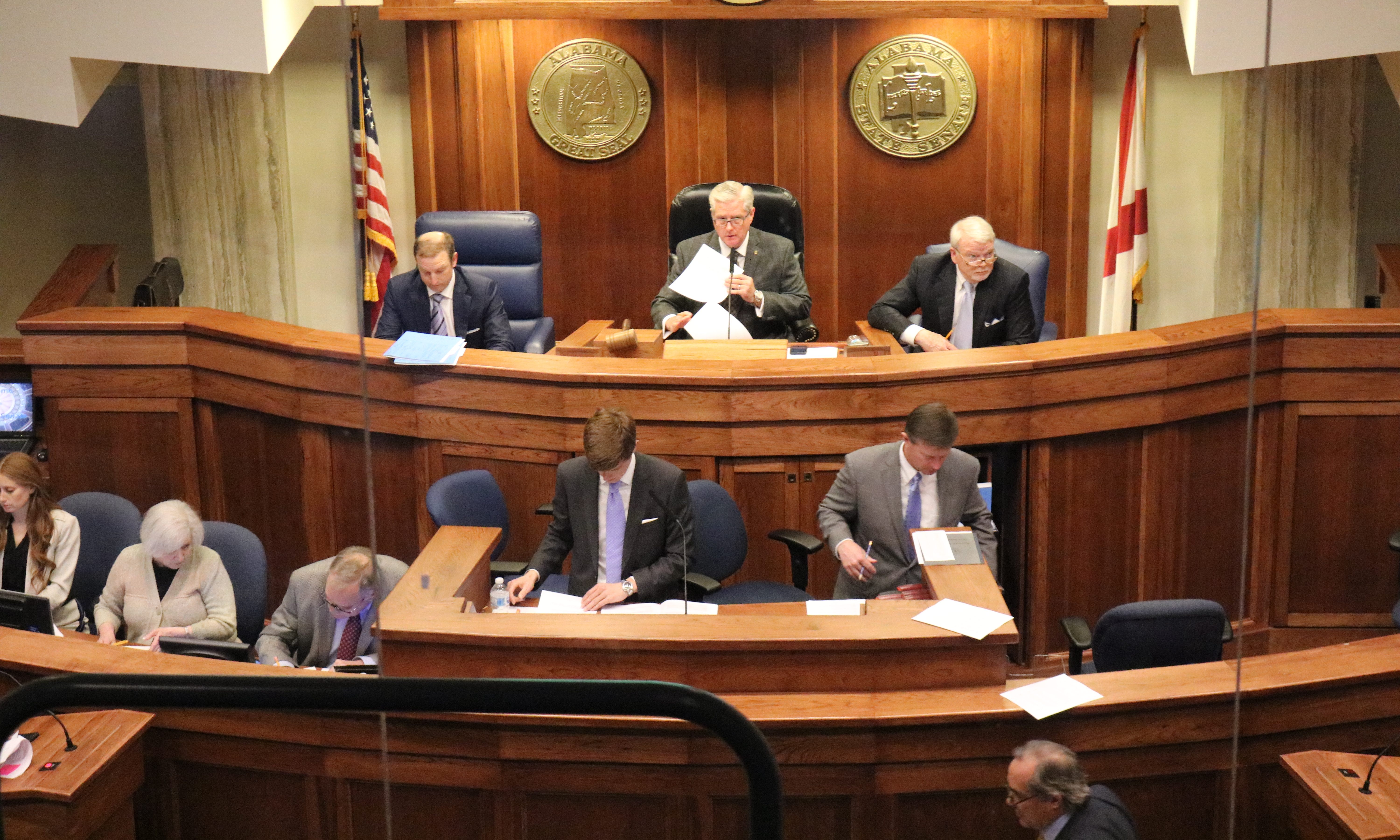 The Alabama state Senate passed a bill Thursday to regulate franchise agreements. Many businesses are locally owned and operated but are part of a national chain. Those contracts are generally written by the franchisor that owns the brand in their home state.
Senate Bill 129, the Protect Alabama Small Business Act, is sponsored by State Sen. Chris Elliott, R-Fairhope.
SB129 would regulate private franchise contracts by codifying them in to Alabama state law. In case of disagreement between the franchisor and franchisee, the case would have to be litigated in the Alabama Court system rather than in the state of the franchisor.
The House companion bill, HB352, is sponsored by State Rep. Connie Rowe, R-Jasper.
The Alabama business community is bitterly divided on this issue.
Dom Gentile owns Jan Pro franchises in Birmingham and Huntsville, but his contract is such that he controls the Alabama franchise rights and could franchise out to other cities in Alabama.
"I am a franchisee and a franchisor," Gentile told the Alabama Political Reporter. "The franchise agreement allows the franchiser to protect the brand. I don't want to sell franchises if I can't protect the quality of the brand."
The Alabama Franchisee Association supports the legislation and argues that franchisees need protection from unjust terminations and non-renewals without good cause, protection from unjust restrictions on sales and transfers, protecting the franchisees' rights to pursue legal dispute with their franchisor in an Alabama Court under Alabama law and requiring that franchisors and franchisees must act in good faith and in a commercially reasonable manner.
The International Franchise Association opposes the legislation.
"This legislation undermines the very key to franchising – a brand's standards of safety, quality and operation. These brand standards signal to consumers they can expect the same safety, consistency and quality of a product or service regardless of the business location. By placing these brand standards at risk, SB129 and HB352 will actually hurt the majority of Alabama's existing franchise small business owners and their customers."
This letter was signed by more than 80 franchise brands, including Hilton, Chicken Salad Chick, The UPS Store, and McDonald's.
"Through contact with the Alabama Franchisee Association, I learned that scores of Alabama businesses — both small and large — have essentially no rights and no protections," Elliott, who is sponsoring SB129. wrote. "It has been a 'take it or leave it' proposition, with franchisees having to take on more and more at each contract renewal."
"I hope state legislators listen to all franchise owners and not just a disgruntled few, and vote against HB352, the 'Protect Alabama Small Business Act.' The only thing Alabama small business owners like me need to be protected from is this bill," said Daniel Morgan, the owner of Express Pros in Birmingham.
"I recently met Darrel Bush, whose family had operated the Huddle House in Wetumpka for more than 25 years," Elliott wrote. "As the years went by, unreasonably priced building and equipment upgrades were added to the extensions of the original contract, and the Bush family had no choice but to agree to the franchisor's demands in order to stay afloat. Ultimately, the Bush family had to shut down its franchise. Huddle House is now looking to construct a new location just down the road from the one the Bush family operated for a quarter century."
"The legislation basically upends the franchise system," said David Barr, the owner of 18 Alabama KFCs and Taco Bells. "If it passes, it will wrap small businesses in reams of red tape and fundamentally redefine the entire franchise model. Practices that have worked for decades will suddenly become illegal. In particular, there will be new restrictions on when – and whether – brands and small businesses can part ways. This is a huge payday for trial lawyers, who will be able to file bogus lawsuits to their heart's content."
The International Franchise Association points to economic analysis by FRANdata claiming that if this legislation is enacted, from 2019-2022 427 franchise businesses will not open, 4,500 jobs will not be created, and Alabama will lose $352.2 million in economic activity and that over the next 14 years, the trend: 1,141 franchise businesses will not open, 12,000 jobs will not be created, and Alabama will lose $942.1 million in economic activity — nearly a billion dollars taken from Alabama's economy.
Gentile, a former Republican candidate for U.S. Senate, told APR that Republicans are supposed to be for small government and for less regulation.
There were 12,400 franchises operating in Alabama in 2018. 128,800 Alabamians work for a franchise, for a total 2018 payroll of $4 billion, which is up 5.4 percent from 2017. Franchises in Alabama have a total economic output of $10.2 billion. 76 percent of Alabamians have a favorable view of franchises.
SB129 was passed by the Senate on a 21 to 2 vote. It is now awaiting action by the Alabama House of Representatives.
It's House companion bill, HB352, received a favorable report from the House Commerce and Small Business Committee. It is waiting for action by the full House of Representatives.
For coverage of the public hearing on this:
Committee considers legislation to regulate franchise agreements
Alabama lawmaker pre-files legislation to allow removal of Confederate monuments
If passed, the measure would permit counties and cities to relocate historic monuments currently located on public property.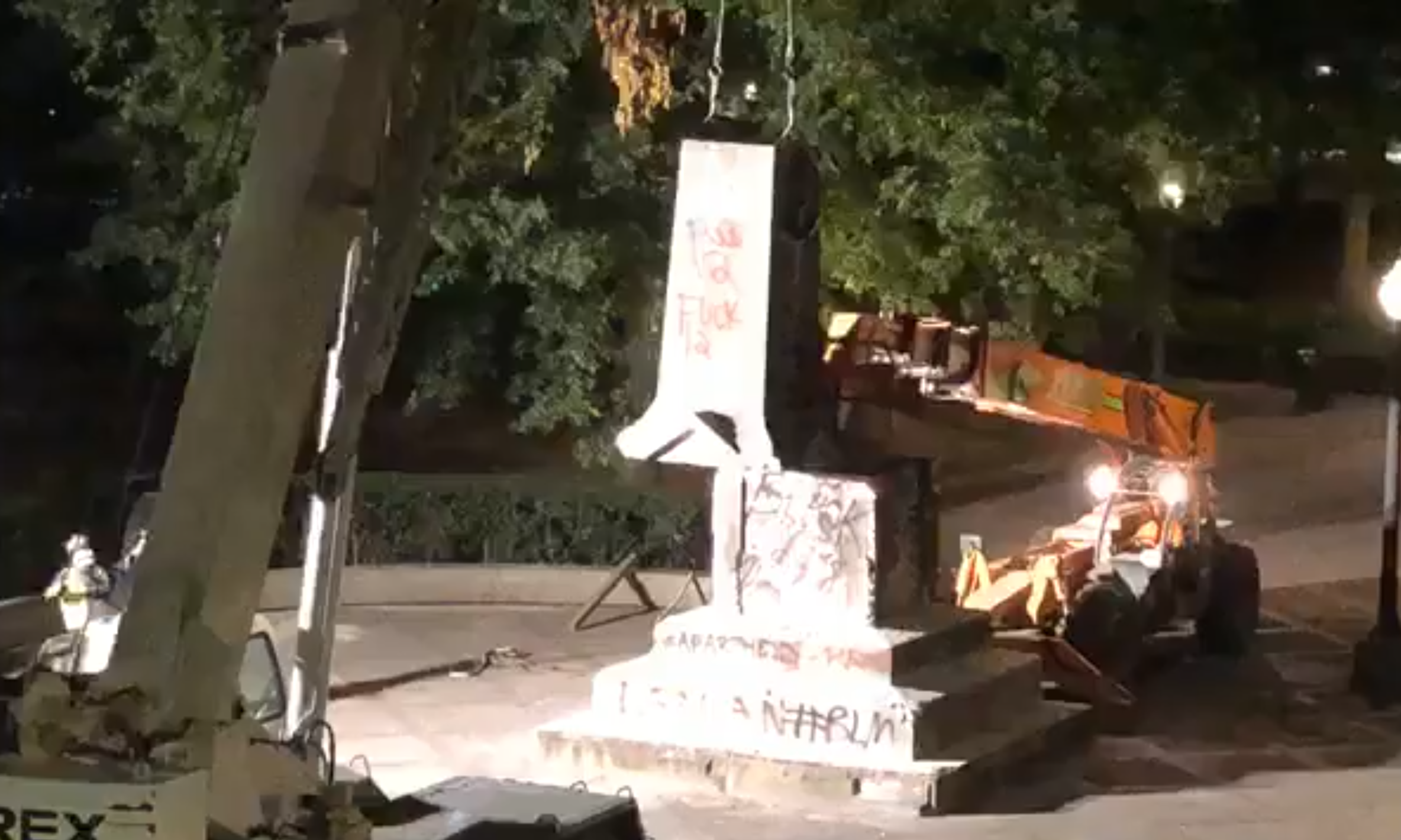 Alabama State Rep. Juandalynn Givan, D-Birmingham, introduced legislation this week in advance of the 2021 legislative session that, if passed, would permit counties and cities to relocate historic monuments currently located on public property. Givan's bill, HB8, would also provide for the relocation of historic memorials to sites appropriate for public display.
"Across the state of Alabama, citizens are calling for the removal of prominently placed statues and monuments that are insensitive or offensive to the communities that surround them," Givan said. "City and county governments must be able to address the demands of their citizens. This legislation provides a tool for local governments to safely remove these artifacts so that they can be moved to a site more appropriate for preserving or displaying the historical monument."
Removing the monuments and historical markers is currently illegal under Alabama's Memorial Preservation Act, which the state Legislature passed in 2017. Givan has been an outspoken opponent of that Republican-sponsored legislation. In 2018, Givan introduced a measure to repeal the bill that barred the removal of monuments.
"I believe HB8 can achieve bipartisan support," Givan said. "My bill seeks to balance the wishes of the people. It respects the will of communities that want the monuments removed. It also respects those who wish to preserve history. With this legislation, Confederate monuments could be relocated to a public site, like Confederate Memorial Park, whose purpose and mission is to interpret and tell these stories. When the Legislature convenes, I hope to have the support of both the House of Representatives and the Senate."
If enacted, HB8 would permit county and municipal governments to remove memorial monuments, including permanent statues, portraits and markers, located on public property in their jurisdictions. It would require a transfer of ownership of the removed monuments to the Alabama Department of Archives and History or the Alabama Historical Commission. Finally, the bill would instruct Archives and History or the Historical Commission to maintain and display monuments removed by local authorities in a location accessible for public display.
The Southern Poverty Law Center, which keeps track of Confederate monuments and memorials across the country, released an update to its Whose Heritage report, which tracks symbols of the Confederacy on public land across the United States. They report at least 30 Confederate symbols have been removed or relocated since George Floyd's death on May 25, 2020.
These include 24 monuments removed, 5 monuments relocated and the Mississippi state flag replaced. Since the Charleston church shooting in 2015, 115 total symbols have been removed from public spaces. These include 87 monuments that have been removed or relocated from public spaces. At least 78 monuments were removed and nine were relocated.
SPLC says there are still nearly 1,800 Confederate symbols on public land, and 739 of those symbols are monuments. The SPLC has prepared an "action guide" to help community activists target Confederate historical markers and memorials for removal.
President Donald Trump has denounced what he calls "cancel culture" that seeks to remove historical monuments and statutes.
"There is a growing danger that threatens every blessing our ancestors fought so hard for, struggled, they bled to secure," Trump said. "Our nation is witnessing a merciless campaign to wipe out our history, defame our heroes, erase our values, and indoctrinate our children."