Bill passes Senate that would regulate franchise agreements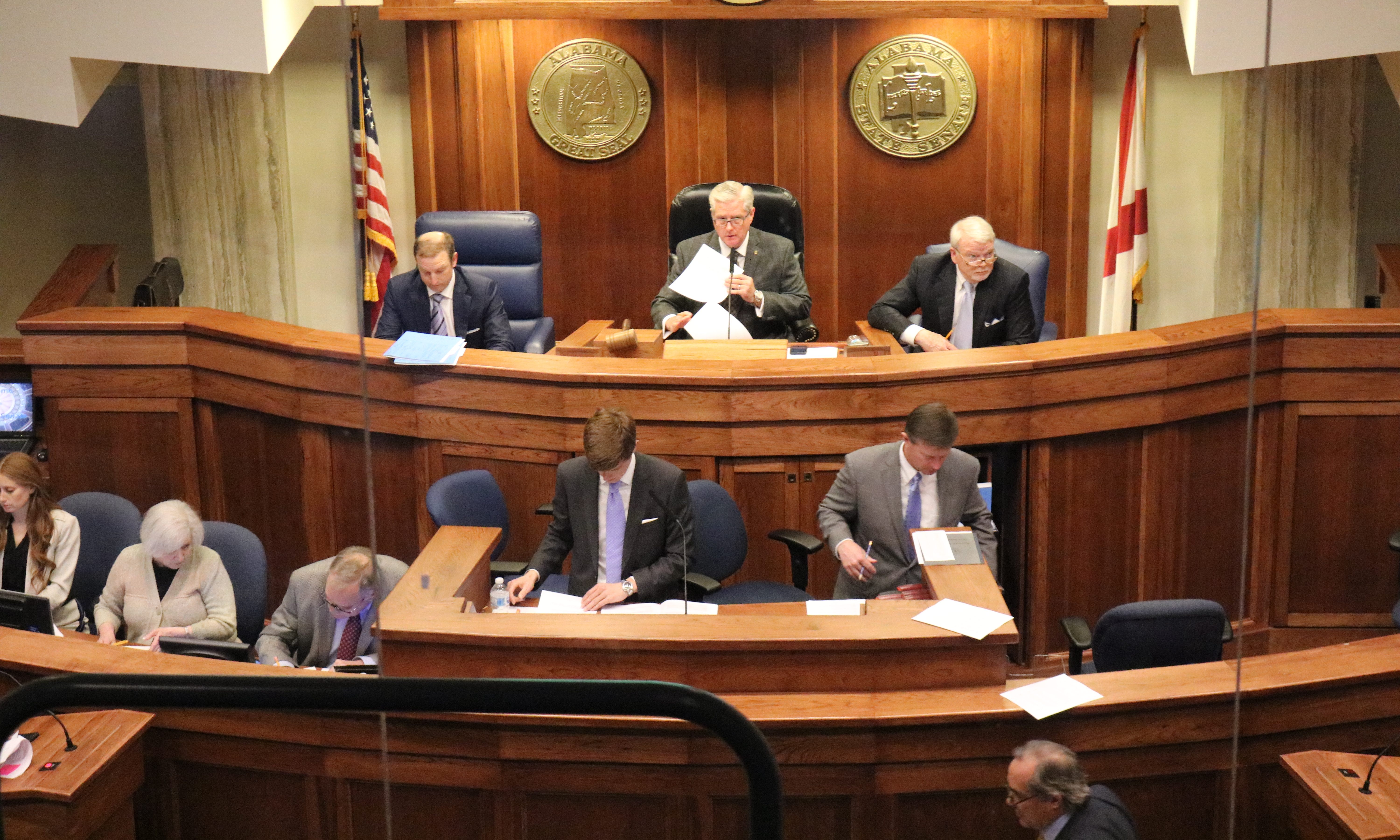 The Alabama state Senate passed a bill Thursday to regulate franchise agreements. Many businesses are locally owned and operated but are part of a national chain. Those contracts are generally written by the franchisor that owns the brand in their home state.
Senate Bill 129, the Protect Alabama Small Business Act, is sponsored by State Sen. Chris Elliott, R-Fairhope.
SB129 would regulate private franchise contracts by codifying them in to Alabama state law. In case of disagreement between the franchisor and franchisee, the case would have to be litigated in the Alabama Court system rather than in the state of the franchisor.
The House companion bill, HB352, is sponsored by State Rep. Connie Rowe, R-Jasper.
The Alabama business community is bitterly divided on this issue.
Dom Gentile owns Jan Pro franchises in Birmingham and Huntsville, but his contract is such that he controls the Alabama franchise rights and could franchise out to other cities in Alabama.
"I am a franchisee and a franchisor," Gentile told the Alabama Political Reporter. "The franchise agreement allows the franchiser to protect the brand. I don't want to sell franchises if I can't protect the quality of the brand."
The Alabama Franchisee Association supports the legislation and argues that franchisees need protection from unjust terminations and non-renewals without good cause, protection from unjust restrictions on sales and transfers, protecting the franchisees' rights to pursue legal dispute with their franchisor in an Alabama Court under Alabama law and requiring that franchisors and franchisees must act in good faith and in a commercially reasonable manner.
The International Franchise Association opposes the legislation.
"This legislation undermines the very key to franchising – a brand's standards of safety, quality and operation. These brand standards signal to consumers they can expect the same safety, consistency and quality of a product or service regardless of the business location. By placing these brand standards at risk, SB129 and HB352 will actually hurt the majority of Alabama's existing franchise small business owners and their customers."
This letter was signed by more than 80 franchise brands, including Hilton, Chicken Salad Chick, The UPS Store, and McDonald's.
"Through contact with the Alabama Franchisee Association, I learned that scores of Alabama businesses — both small and large — have essentially no rights and no protections," Elliott, who is sponsoring SB129. wrote. "It has been a 'take it or leave it' proposition, with franchisees having to take on more and more at each contract renewal."
"I hope state legislators listen to all franchise owners and not just a disgruntled few, and vote against HB352, the 'Protect Alabama Small Business Act.' The only thing Alabama small business owners like me need to be protected from is this bill," said Daniel Morgan, the owner of Express Pros in Birmingham.
"I recently met Darrel Bush, whose family had operated the Huddle House in Wetumpka for more than 25 years," Elliott wrote. "As the years went by, unreasonably priced building and equipment upgrades were added to the extensions of the original contract, and the Bush family had no choice but to agree to the franchisor's demands in order to stay afloat. Ultimately, the Bush family had to shut down its franchise. Huddle House is now looking to construct a new location just down the road from the one the Bush family operated for a quarter century."
"The legislation basically upends the franchise system," said David Barr, the owner of 18 Alabama KFCs and Taco Bells. "If it passes, it will wrap small businesses in reams of red tape and fundamentally redefine the entire franchise model. Practices that have worked for decades will suddenly become illegal. In particular, there will be new restrictions on when – and whether – brands and small businesses can part ways. This is a huge payday for trial lawyers, who will be able to file bogus lawsuits to their heart's content."
The International Franchise Association points to economic analysis by FRANdata claiming that if this legislation is enacted, from 2019-2022 427 franchise businesses will not open, 4,500 jobs will not be created, and Alabama will lose $352.2 million in economic activity and that over the next 14 years, the trend: 1,141 franchise businesses will not open, 12,000 jobs will not be created, and Alabama will lose $942.1 million in economic activity — nearly a billion dollars taken from Alabama's economy.
Gentile, a former Republican candidate for U.S. Senate, told APR that Republicans are supposed to be for small government and for less regulation.
There were 12,400 franchises operating in Alabama in 2018. 128,800 Alabamians work for a franchise, for a total 2018 payroll of $4 billion, which is up 5.4 percent from 2017. Franchises in Alabama have a total economic output of $10.2 billion. 76 percent of Alabamians have a favorable view of franchises.
SB129 was passed by the Senate on a 21 to 2 vote. It is now awaiting action by the Alabama House of Representatives.
It's House companion bill, HB352, received a favorable report from the House Commerce and Small Business Committee. It is waiting for action by the full House of Representatives.
For coverage of the public hearing on this:
Committee considers legislation to regulate franchise agreements
Print this piece
Alabama Legislature meets under heightened health concerns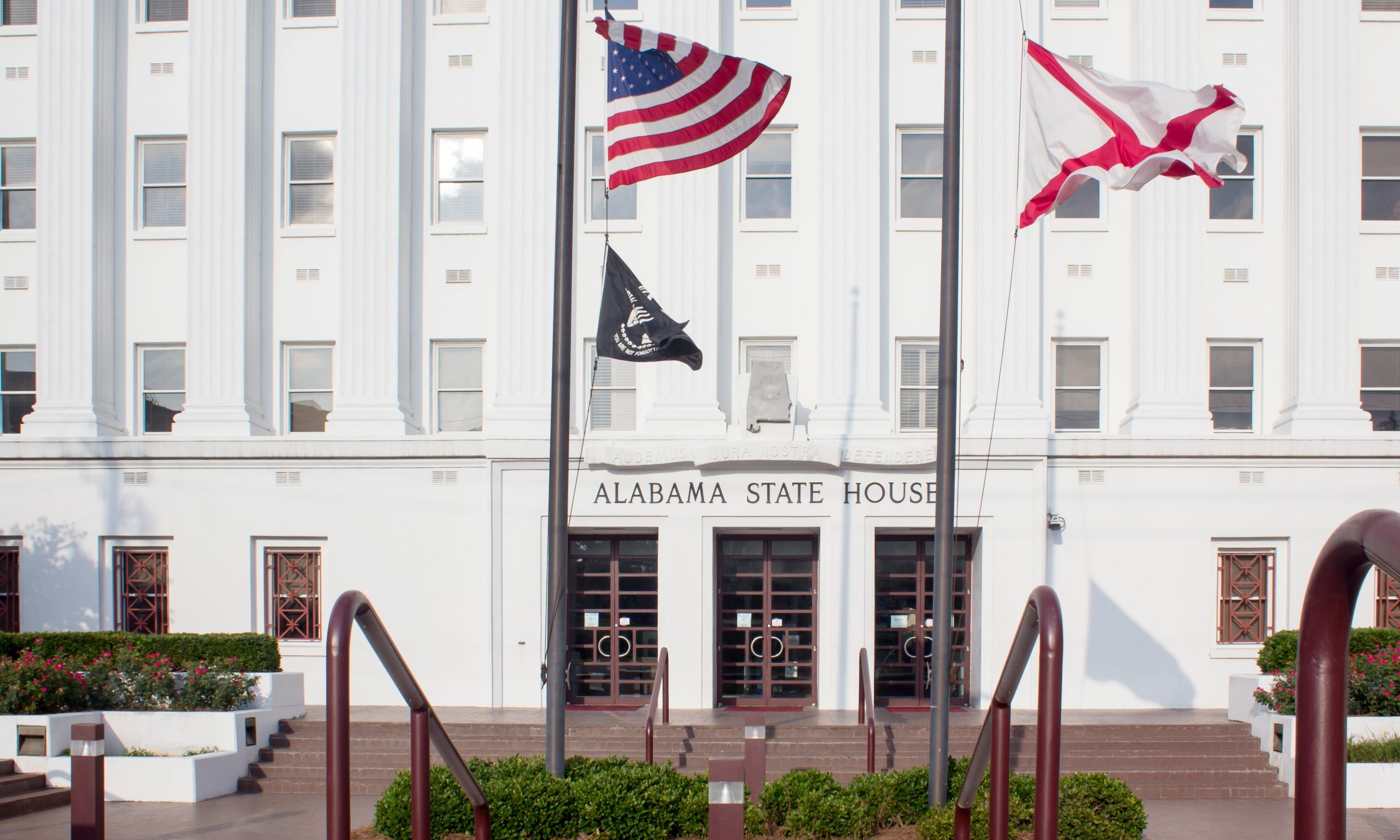 The Alabama House of Representatives on Tuesday gaveled in for what was supposed to be their first day back from a two-week spring break—well rested and ready to tackle the state's pressing issues.
Instead, like everything else in American society, it was a somber event overshadowed by concerns about the coronavirus, which has killed approximately two dozen Alabamians in just the last few days.
Speaker of the House Mac McCutcheon, R-Monrovia, thanked all the members present for attending under the circumstances.
The House called just enough legislators to have a quorum. A bipartisan group of 53 of the 105 Representatives was present in the House Chamber to gavel in for the short session.
Others were in their cars in the parking lot if needed. The leadership had asked that anybody who felt sick at all not to attend. They also directed more vulnerable members to not attend. Despite this, Reps. Steve McMillan, R-Gulf Shores, age 78; Joe Faust, R-Fairhope, age 79; and Laura Hall, D-Huntsville, age 77, were among other older representatives who braved the risks and were in the chamber anyway.
Members of the legislature all had their temperatures checked as they entered the building to make sure that none of them had a fever. While a cough and a fever are strong indications of COVID-19, about a fifth of people infected with the novel coronavirus are asymptomatic.
They can still spread the virus to others despite feeling fine. At least six members were wearing surgical masks and several were wearing gloves. One Republican member wore a face scarf wrapped around her head covering everything but her eyes.
If there had not been a quorum present for a scheduled legislative day that would have, by rule, ended the 2020 legislative session. Their attendance in Montgomery, despite the clear and present danger of the coronavirus, saved the session.
While there, they passed a Joint Senate Resolution changing the legislative rules so that during a state of emergency, as we have now, if on a scheduled legislative day they are unable to reach a quorum, then the leadership can set a new legislative day without losing one of their thirty legislative days.
The House set its next legislative day for April 28.
They saved the 2020 legislative session, but it may still be a hollow victory.
The Alabama Political Reporter asked McCutcheon if they are able to come back and have legislative meetings, will there still be committee meetings or will that be done by e-meetings online, and if so will there be a way for the press to participate in those online discussions?
"If we come back to conduct legislative business, there will be committee meetings and we would have no reason to keep the press out," McCutcheon said.
But McCutcheon said that they will not come back if doing so will risk the members or their health and the other people in the building.
McCutcheon himself is in his mid-60s and has suffered from a heart condition. Pre-existing conditions like cardio-vascular disease greatly increases the likelihood of death with COVID-19.
The Alabama Political Reporter asked, given what we think is coming, is there any discussion about passing legislation so that the Alabama Department of Corrections can release its oldest and most vulnerable inmates so they can get healthcare from Medicare or Medicaid rather than from the prisons health system?
"There have been no discussions about that," McCutcheon said.
State Senate President Pro Tem Del Marsh, R-Anniston, told reporters that the Legislature would pass "two bare-bones budgets."
McCutcheon agreed with that but cautioned, "We want to see what kind of federal money is coming down."
McCutcheon said that when the Legislature comes back, they will prioritize supplemental appropriations bills, the budgets, the education budget and members' local bills. They would also prioritize economic growth bills. Priority will be given to bills that have already passed the House or the Senate.
"We will look at the time we have available," McCutcheon said.
APR asked: Given what we think is coming we are going to need every nurse that we can get. Is there plans to work with the nursing schools and colleges to ramp up the training of the nursing students we already have in the pipeline to get them trained and out on the front lines?
McCutcheon said that there has been no discussion about changing the curriculum or the course of study for nurses, but "I do know that when we look at workforce development, we have recognized that there is a nursing shortage. They are looking at ways to increase that number."
Associated Press reporter Kim Chandler asked if the Legislature would look at increasing the length of time that an unemployed person can receive unemployment compensation.
"I am not against looking at that," McCutcheon said.
McCutcheon said that under the circumstances that, "We may have to look at ways to reassess the timeline," on building new prisons but warned that the state will have to speak to the Department of Justice.
Passing sentencing reform and efforts to reduce recidivism "will depend on how much time we have left," he said.
McCutcheon said that there is a possibility that the Governor will have to call a special session over the summer and if they had not met on Tuesday then there would have been a special session.
"The members are concerned about their districts," McCutcheon said. "The governor is now having weekly conference calls with legislators."
McCutcheon said that the leadership will be monitoring the situation and, "We may be in a position where we can not" go back into session.
The Alabama Senate had a similar meeting on Tuesday to change the rules and set April 28 as their next meeting day.
The Alabama Legislature must constitutionally pass the two budgets and conclude their legislative business by May 18.
Print this piece