Opinion | Open letter to the Alabama State Senate on HB314, the Human Life Protection Act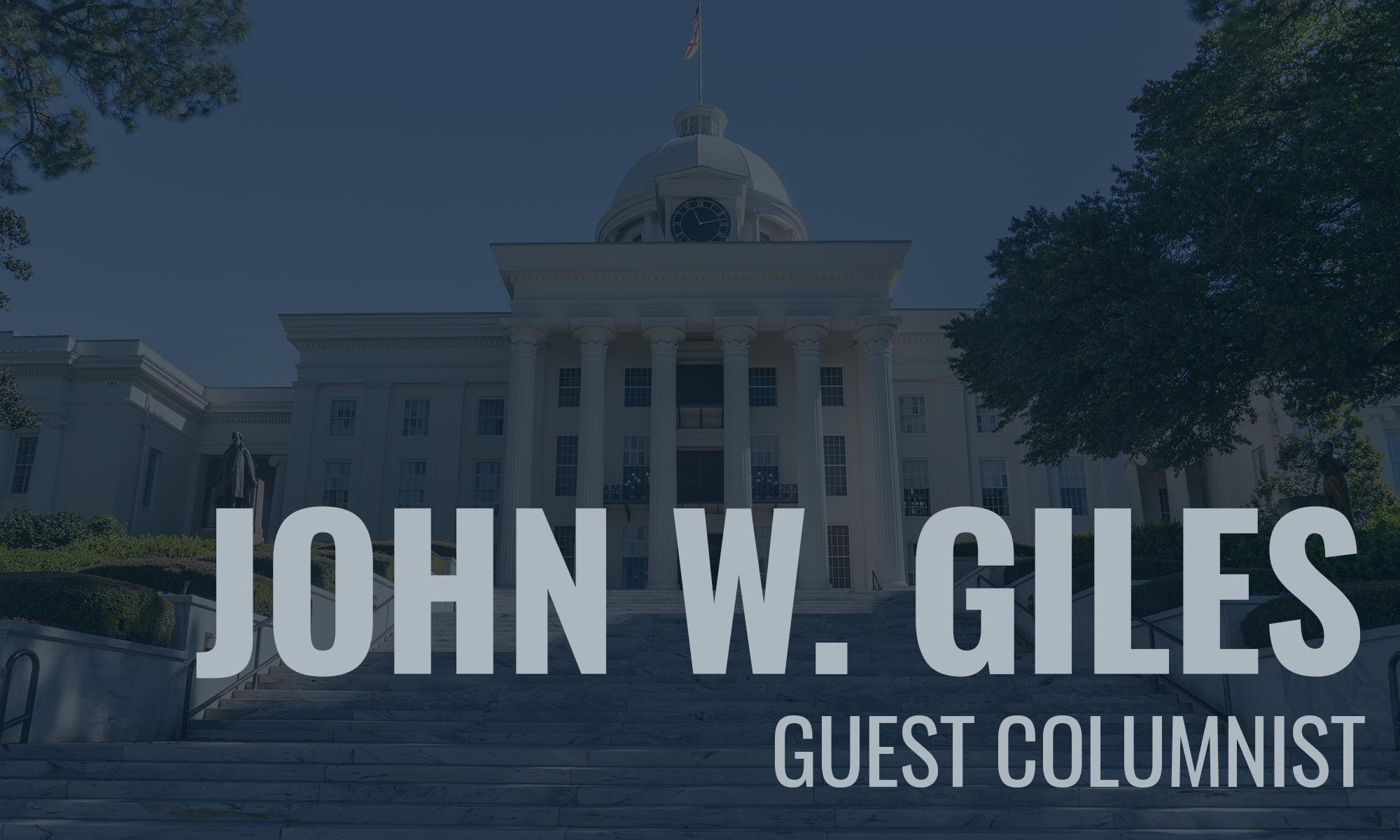 Senator, I plead with you, if you are dug in, please take off your boxing gloves and put on your white gloves, hit the pause button and allow me five minutes.
Dr. James Robinson (Worldwide Evangelist), Jesse Jackson (Civil Rights Leader), Valerie Gatto ( Miss Pennsylvania 2014), Kelly Wright (Former Fox & Friends Anchor), Janet Sheen (Martin Sheens wife), Ethel Waters (Actress & Singer), Eartha Kitt (Singer, Actress & Dancer), Zahara Jollie-Pitt (Angelina Jollie & Brand Pitt's adopted daughter), Layne Beachley (Seven Time World Champion Surfer), Faith Daniels (NBC Today Show News Anchor) and Tracy Carter (Daughter of Nell Carter – Singer & Actress), just to name a few have three things in common. They were are all born Americans, all made huge impacts on society and all were children SURVIVORS of rape pregnancies.
"We hold these truths to be self-evident, that ALL men were created equal, that they are endowed by their creator with certain unalienable Rights, that among these are Life, Liberty and the pursuit of happiness. That to secure these rights, Governments are instituted by men, deriving their just powers from the consent of the governed." When taking the oath of office, constitutionally one is bound to use the full force of government to protect the rights given to man by God. In taking the oath of office, it is recognized God is the giver of life, how then can one assume to decide who lives and who dies except our creator, Almighty God.
I was President of the Christian Coalition of Alabama (1999 – 2006). Early on, I had to defend one of the planks in our organization platform, "Protecting Innocent Human Life." During that time, my daughter was 23 and still at home. I knew I was going to be assaulted by my critics if I took the hypocritical view that I was pro-life except in the case of rape and incest. I had to come to the hard-sobering truth and fact that human life begins as at conception, all human life. I concluded if such a horrific act of rape or incest infected my family, my wife and I knew we would have to see this through. We could not take the life of this child over the heinous crime and sins of the father. What I did realize though as a father, that I needed to step up the protection of my daughter from being recklessly exposed. Today, I have 9 grand daughters, ages 6 months to 20 years of age and their fathers and mothers protect them in the same manner.
Around 1976, after three years of marriage, we gave birth to our firstborn. We saw an advertisement on WSFA one night promoting Beacon Abortion Clinic in Montgomery. I thought to myself, when did this become legal, how did this happen and why did I let this happen on my watch. I knew then I needed to get involved and do my part to end this horrific plague that was unleashed on our country. Since that time, eradicating abortion in this country has been personally our number one issue.
If you campaigned in Alabama as a Republican for the State Senate during the 2018 election cycle, to get elected you showcased your pro-life position and openly backed President Trump's quest to overturn Roe vs. Wade. Tuesday will be a historic and defining day in your public career. I can assure you there will never ever be a more important vote in your life.
Like the fraudulent Russian Dossier against Trump, Roe vs Wade was a fraud. Norma McCorvy, whom my wife Deborah and I met, was the legal pseudonym as Roe. She was used by some liberal lawyers and as you may recall, she gave birth to this baby and put it up for adoption. Jurist activist on the bench created new law over the penumbra of privacy. Since the 1973 landmark case, 50 million children have died through abortion. According to the Guttmacher Institute (a creation of Planned Parenthood), their own research indicated that less than 1 percent of all abortions performed were rape, incest or the life of the mother, the other 99 percent was birth control.
If this bill makes it to the U.S. Supreme Court on the merits of its constitutionality, the courts will have to define that human life begins at conception until natural death. If the rape and incest exceptions are put back in this bill, the courts will throw it out because of the hypocrisy that human life does not exist in the case of rape and incest. Human life is human life.
Please keep in mind, Planned Parenthood spent 7 digits plus in Alabama trying to kill our Human Life Amendment and they used this argument of rape and incest because they know their industry will come to an end. The current bill has only one exception, life of the mother, like in the case of a tubal pregnancy. I have heard for years from politicians, how pro-life they are, except in the case of rape, incest and the health of the mother. This is exactly where we are today, and under this notion, Roe vs Wade will NEVER be addresses on the merit of human life. This is right were Planned Parenthood wants you to park.
In just a few days, on May 15th twenty years ago, we lost our son Micah in a car accident. We had to come to the hard conclusion that God is Sovereign, he was not asleep at the switch that night on I-65 just north of Montgomery when his car left the road. God was also not asleep when Dr. James Robinson, Jesse Jackson and these others were conceived during these acts of violence.
All of us worked to pass the Brody bill in Alabama making it a double homicide if an expecting mother was murdered. That child in the womb (regardless of how it was conceived), according to Alabama law is a human being and deserves protection by the state. Likewise, an unwanted pregnancy conceived even in rape is to be protected by the state.
Senators, President Trump is keeping his promise and doing his job to appoint strict constructionist to the federal bench. Please do your part to send up a CLEAN bill allowing the courts to decide when all human life begins.
I am asking my Republican friends in the Senate to consider four things. Please do not add back in the rape and incest amendment, keep the bill clean. Please do not engage in filibustering the bill. If there is debate, after a certain time, before they start reading the phone book, sign the cloture petition and shut down debate. Finally, I ask that you enthusiastically vote yes for the final passage of this great bill.
Either we believe God is sovereign or not, all human life begins at conception or our position is hypocritically challenged.
On this bill, I would ask you to boldly stand with President Trump, God's Sovereignty and the constitutional responsibility to protect all human life.
Always remember, one is a majority.
Opinion | FEMA's Hurricane Sally response
So, how has FEMA performed in responding to Hurricane Sally? So far, pretty darn well.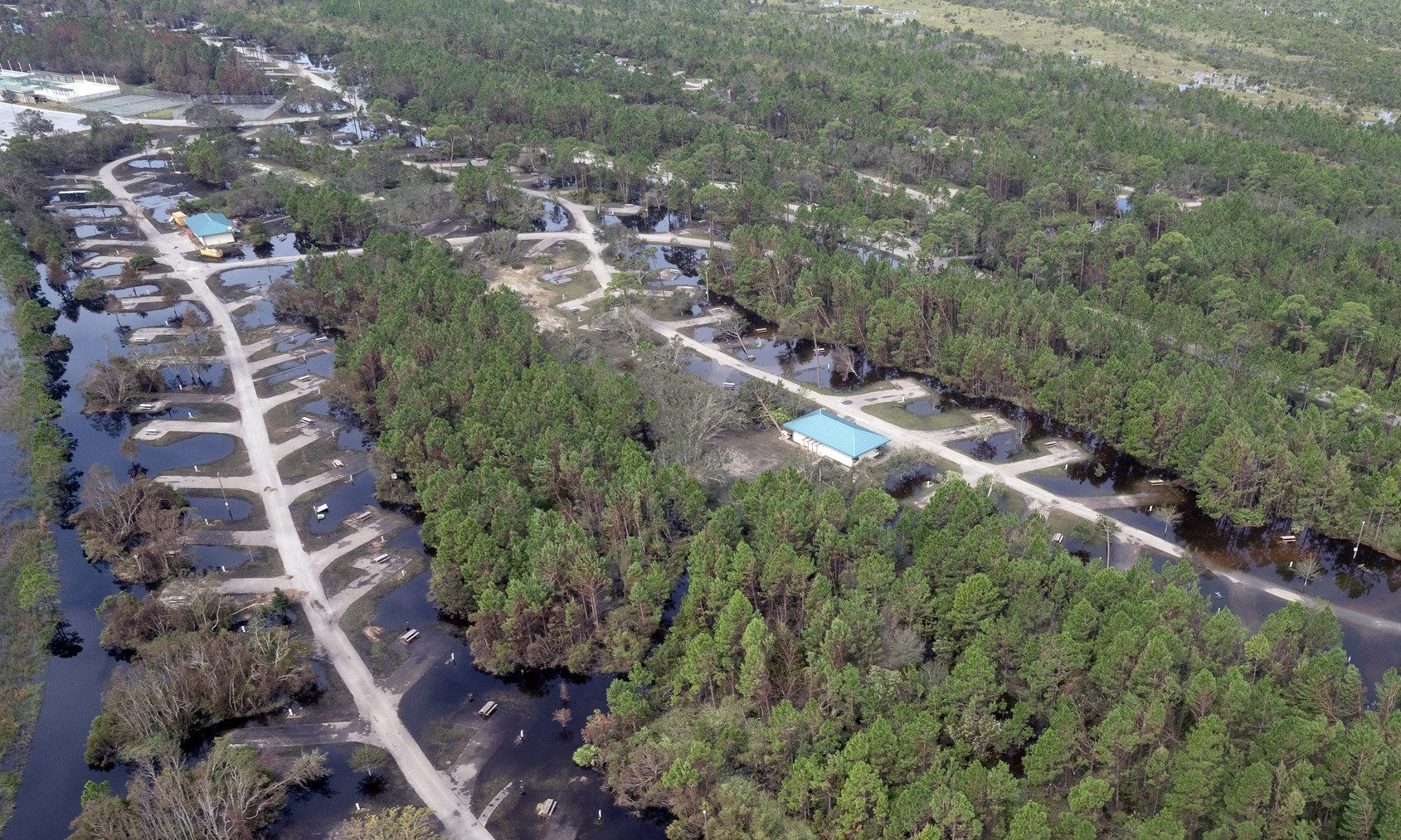 Most people in Alabama have heard of FEMA, the Federal Emergency Management Administration. Its name is a little misleading because emergencies by their nature aren't so much managed as responded to, often after the fact. You can't manage a tornado or an earthquake, for example, but you can and should respond to it.
Hurricanes are facts of life down here and nearly every part of our state, not just the coast, have been affected in some way by at least one. We can prepare for hurricanes and guard against the worst consequences and that starts with each of us as individuals, family members and citizens doing our part to be prepared to protect and take care of ourselves, family members and neighbors. Alabamians are actually pretty good at doing that.
But, there is also a role for governments at all levels. Local governments actually play the most important public role because they are closest to the people of their areas and have the first responders already employed and trained to take care of the needs of local residents during the period running up to, during, and in the immediate aftermath of the storm. State governments manage the preparations before the storm and provide the support local governments need afterward to do their jobs. The federal government supports the state and local efforts, which typically means providing the lion's share of the money needed, anywhere from 75 percent to 90 percent of the costs. So there's not one emergency management agency involved in responding to hurricanes but three, corresponding to each level of government.
The day before Hurricane Sally hit, I was individually briefed by the Director of the National Hurricane Center Ken Graham, FEMA Administrator Pete Gaynor and Coast Guard officials. That same day I went to the White House and made sure we had a good line of communication in case we needed help, which looked likely at the time. I have to say, the White House was immediately responsive and has continued to be so.
How has FEMA handled the federal response to Hurricane Sally? When the state of Alabama requested a pre-storm disaster declaration, which triggers federal financial support for preparations and response during the storm, FEMA and the White House gave the okay in just a few hours. On that day before when I spoke with the White House, I asked them to send FEMA Administrator Gaynor to my district as soon as possible once the storm cleared to see the damage and meet with local officials. He came three days after the storm and spent several hours touring the damage with me and meeting with local leaders. When the state of Alabama requested a post-storm declaration, triggering federal financial support for public and individual assistance, FEMA and the White House responded affirmatively in less than 48 hours – record time.
Public assistance is federal financial support for the costs to state and local governments as a result of a storm. This includes water bottles and meals ready to eat for locally requested points of distribution, debris removal and cleanup costs (think of the large tandem trucks picking up debris piled up on the right of way), as well as the costs to repair damage to public buildings and infrastructure like roads and bridges, and in the case of Sally damage to the Port of Mobile.
Individual assistance, as the label states, goes to individuals affected by the storm. Private assistance won't pay something you have insurance for, but it does pay for a variety of losses, particularly having to do with an individual's home. So far 60,000 Alabamans have applied for individual assistance and already FEMA has approved $42 million. If you haven't applied for individual assistance there's still time for you to do so online at DisasterAssistance.gov, or if you need help in applying call FEMA's Helpline at 1-800-621-3362. If you have applied for individual assistance and have been denied, appeal the decision because frequently the denial is simply because the applicant didn't include all the needed information.
Many people were flooded by Sally and over 3,000 of them have made claims to the National Flood Insurance Program. Over $16 million has already been paid out on those claims. The Small Business Administration has approved over a thousand home loans to people with storm losses, totaling over $40 million, and many more loan applications are still pending.
So, how has FEMA performed in responding to Hurricane Sally? So far, pretty darn well. I want to thank FEMA Administrator Gaynor for coming down here so quickly after the storm and for FEMA's quick and positive responses to all our requests. And I want to thank President Trump for his concern and quick response to Alabama's requests for disaster declarations. Hurricane Sally was a brutal experience for us in Alabama, but FEMA's response shows that government can do good things, helping people and communities when they really need it.