Heated public hearing held on controversial bingo bill in committee
The Local Legislation Committee held a well-attended public hearing Tuesday on a local bill dealing with Greene County.
HB545 would clarify that electronic bingo is legal in Greene County and would establish a five-member gaming commission to regulate the electronic bingo business in Greene County.
House Bill 545 is sponsored by State Rep. Artis "A.J." McCampbell, D-Livingston.
The chairman of the House Local Legislation Committee is Alan Baker, R-Brewton.
McCampbell said Greene County passed C.A. 743 in 2003, which allowed charity bingo including electronic marking machines.
"Currently it is regulated by the sheriff of the county," McCampbell said. "This creates a five-member gaming commission."
It will also clarify that electronic bingo is legal in Greene County.
Baker said the committee would not be taking action Tuesday. The public hearing was Tuesday, and the vote will be at a later time.
The Executive Director of Eagle Forum Becky Gerritson said that this legally opened the door to gambling in Alabama.
Gerritson said Greene County is a poor county and that gambling will only work because it "provides false hope to the poor." It convinces them of the fantasy that "gaming their way out" is a solution to their problems. She said gambling hurts the local economy because it takes money out of the local economy and does not produces a good or service and flushes money down the drain.
Gerritson said people spend much more money on electronic devices than when they play bingo on paper cards.
Gerritson said 13 Alabama Supreme Court decisions have ruled repeatedly that bingo is a game played on a paper card, but some Greene County officials turn a blind eye to electronic bingo.
"Do not pass a favorable report," Gerritson said.
Former Greene County Probate Judge Julia Burke Spree spoke in favor of the bill.
"I have lived in Greene County for 45 years," Spree said. "I am married to a family that has been there for over 200 years. We are a bicentennial farm. Greene County needs a gaming commission. Five persons instead of one — our sheriff."
"There is no transparency without a gaming commission," Spree said. "We have a lot of crime in Greene County that needs to be looked in to."
"We are part of the one of the poorest counties in Alabama," said Forkland Mayor Charlie McAlpine. "According to the census, the population of Forkland is 600. There are 2,200 people in an extended community for five miles out. We receive a stipend each month from the Sheriff. Without this stipend, Forkland would not exist. It allows us to repair roads. We will start our own police force and municipal court. Because of the bingo we are able to not only pave our roads and police force but add a nutrition program for the elderly and disabled. This is not a local bill because we have not participated in a town hall.
Commissioner Allen Turner Jr. represents Greene County District 4. He said they will start construction on eight miles of roads, they have issued 125 scholarships for local kids to go to college and they have back to school programs, disabled and senior housing programs with the aid of Sheriff Jonathon Benison.
Luther Winn Jr., who represents Greenetrack, spoke in favor of the bill.
"We are not here to ask anybody to stop bingo," Winn said. "Bingo has been going on in Greene County since 2003, and we hope that it continues. In 2003, the residents of Greene County were 66th in per capita income. We rose to 31 in 2007. Today, we are back to 66. Two county commissioners and a city councilman here today are running bingo facilities. We ask that this be passed so that a commission can be put in charge of gaming instead of one person and so that we can put Greene County back to where we were in 2007."
The Alabama Political Reporter asked Representative McCampbell about Winn's allegations later.
McCampbell said that he could not confirm anything about the ownership of bingo facilities.
Kerri Jones is the finance chairperson of Forkland.
"Because of the bingo initiative of Jonathon Benison, our hospital was in jeopardy that has now been saved," Jones said. "When this began we had a hard time finding $5,000; now we have $500,000. If we passed this, it would eradicate CA743."
"I do not support this bill because it takes away what the citizens of Greene County have already voted for," said Greene County Commissioner Corey Cochrell for District 3.
"Altering things already in place does not show good faith," Cochrell told the Committee. "From 2003 to 2007, this community was very limited."
Since 2009, with Benison regulating bingo, things have been improving. Now all of a sudden it doesn't work for him (Winn) so he want it gone."
Greene County Sheriff Joe Benison said, "I am a retired state trooper with a great pension thanks to this legislature. I was appointed in 2010 by Governor Bob Riley (R). I was reelected in a landslide. I got elected to a second term. I got a third term and defeated four people."
"I have done my work I am going to continue doing to my work," Benison said. The bill is, "Unfair to the citizens of Greene County. Self interest needs to get out of it."
Another speaker said that Greentrack and Winn "Owes the state $73 million."
Forkland City Council member L. A. Carpenter said, "I am a former Sheriff's Deputy working for Sheriff Joe Benison." Passing this would cost Forkland over $400,000. That h as allowed us to pave many roads.
Chairman Baker said that since this is a gaming bill, should the bill advance; it would still have to pass another committee, possibly Economic Development and Tourisml but that is at the discretion of the Speaker.
McCampbell said under his bill two percent of the revenue would go to the state and ten percemt would be allocated to local sources. Some of it goes to the county commission, some to the hospital, some to E911. The bill maintains the intent of C.A. 743.
"We need that money allocated and accounted for," McCampbell said. "My purpose is not to deal with the different facilities but to make sure that Greene County has a steady source of revenue."
"The hospital has contacted me and others about getting just basic funding," McCampbell said. "The hospital should not have a need given the amount of money flowing through the county."
State Representative David Wheeler, R-Vestavia Hills, asked if the sheriff's department would receive funding.
"We could negotiate on that," McCampbell said. "I have no problem with the sheriff being a part of that committee. My belief is that one person should not have that much power. You can get to one person; but can't get to a group of people. I have no problem with the sheriff being part of that.
The committee did not vote on whether to give the bill a favorable report or not.
In 2014, some of Greene County's bingo parlors were raided by state authorities. They reportedly reopened after Benison said the businesses can resume operations. Then Alabama Attorney General Luther Strange and state police seized more than 1,300 gaming machines and nearly $117,000 from three bingo parlors in Greene County. The state claimed that the machines are illegal gambling devices and that electronic bingo is not bingo. The county and the bingo operators claim the machines are legal.
In 2017, Alabama Attorney General Steve Marshall filed a lawsuit. He said then that the Alabama Supreme Court "has made it abundantly clear that electronic bingo and the use of slot machines are illegal in all Alabama counties. It is the responsibility of the attorney general to ensure that Alabama's laws are enforced, including those laws that prohibit illegal gambling."
Whether or not electronic bingo is legal in Greene County, the practice has continued. HB545, if passed and ratified by the voters, would legally establish that electronic bingo is legal in the county, which has a population of just 8,330.
(Original reporting by the Tuscaloosa News contributed to this report.)
Secretaries of State share joint statement on importance of USMCA launch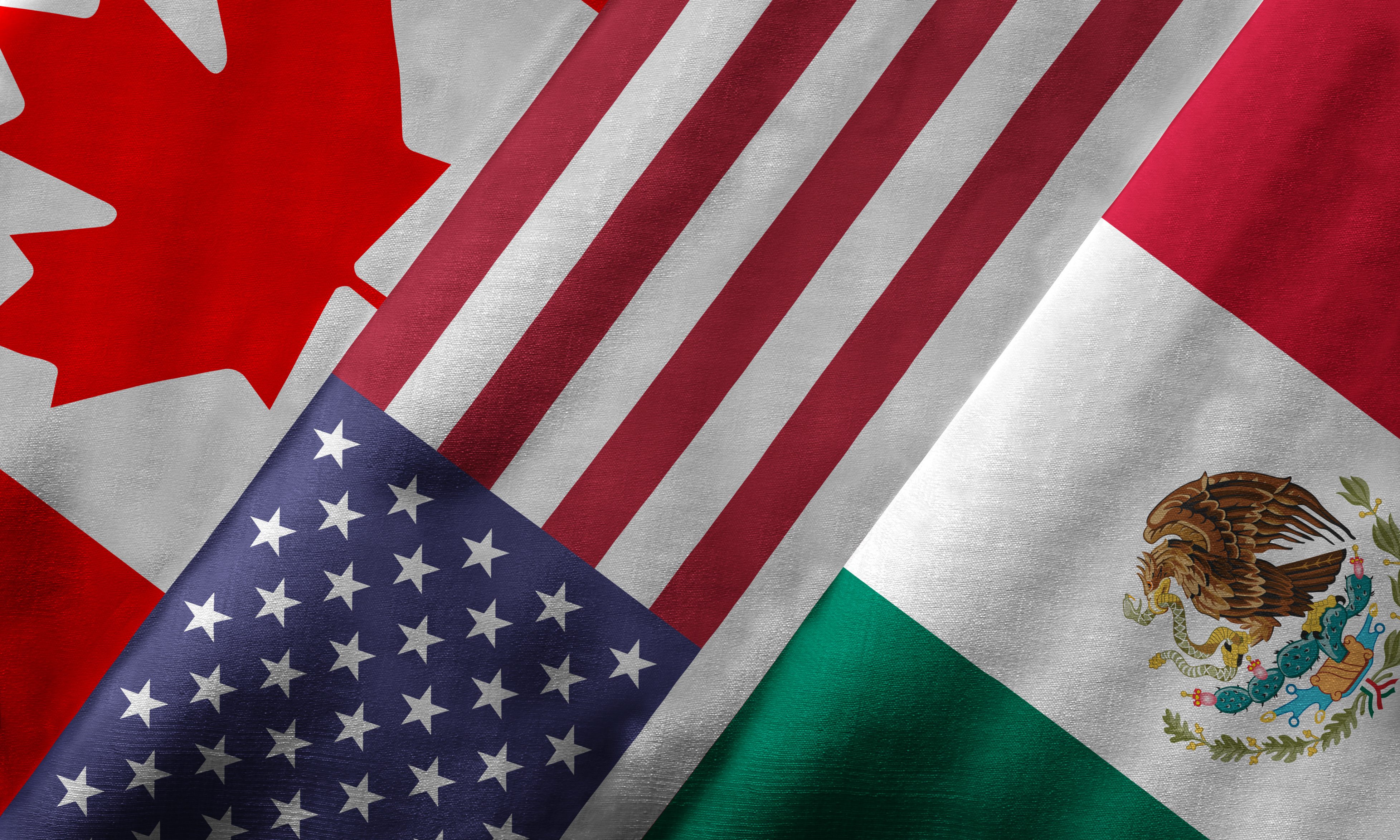 Following the completion of the necessary measures to comply with commitments under the United States-Mexico-Canada Agreement (USMCA), the Agreement officially enters into force today, July 1, 2020.
As Secretaries of State who oversee the business filings process in the respective states of Alabama, Iowa, Kentucky, Louisiana, Mississippi, Missouri, Nebraska, Ohio, Texas, and Wyoming, Secretaries John H. Merrill (Alabama), Paul D. Pate (Iowa), Michael G. Adams (Kentucky), Kyle Ardoin (Louisiana), Michael Watson (Mississippi), John R. Ashcroft (Missouri), Bob Evnen (Nebraska), Frank LaRose (Ohio), Ruth Hughs (Texas), and Edward A. Buchanan (Wyoming) recognize and appreciate firsthand the positive impact the USMCA will have on entrepreneurs across the country.
"Alabama's international engagement fuels job growth and increases exports. The success of Alabama businesses depends on the participation and competitiveness of our global counterparts. Alabama totaled $6.6 billion in exports to Canada and Mexico in 2018, supporting families and businesses across the state" noted Alabama Secretary of State John H. Merrill. "I was delighted to join President Donald J. Trump in January of this year as he signed this mutually beneficial agreement, and I look forward to its future success."
"The USMCA is a great opportunity for Iowa's farmers, businesses and families. The launch of this agreement comes at a vital time for our country and will provide a much needed boost to our economy. Canada and Mexico bought $6.5 billion worth of goods from Iowa in 2018 and this deal ensures our partnerships with these neighbors will continue," stated Iowa Secretary of State Paul Pate.
"The USMCA entering into force is a great deal and a win for American and Louisiana workers. The USMCA will help support and grow our economy, boost small businesses, help our farmers, manufacturers, and workers, and ensure more Louisiana-made products can be sent internationally. Trade is important to Louisiana's economy and this deal will help boost both," stated Louisiana Secretary of State Kyle Ardoin.
"During a time when the future of our economy seems nebulous, the USCMA creates a portal for modern opportunities and prosperous partnerships," said Mississippi Secretary of State Michael Watson. "The enhanced agreement will undoubtedly revive businesses and help boost innovation in our state. I applaud President Trump's leadership and dedication to ensuring a fair playing field for Mississippi farmers, ranchers, and entrepreneurs."
"Missouri is grateful for this historic agreement, which will help Missouri agriculture and businesses grow with more jobs and increasing exports.  As our economy recovers, getting businesses and people back to work, this will help ensure success for large and small businesses who compete and form partnerships with our neighbors.  We stand ready to assist our entrepreneurs and businesses," replied Missouri Secretary of State John R. Ashcroft.
Nebraska Secretary of State Bob Evnen noted, "The USMCA provides expanded opportunities for Nebraska's livestock industry, and our ag commodity and specialty crop producers. The USMCA builds on the successes and corrects the problems of NAFTA, and gives us expanded opportunities for Nebraska's ag trade with our friends in Mexico and Canada. This excellent agreement now serves as a template for other international free trade agreements, so we have cause for optimism on many fronts."
"Today is a day Ohio's farmers and entrepreneurs have been waiting for," said Ohio Secretary of State Frank LaRose. "As our nation's economy continues to recover, the USMCA is a much needed boost as they compete on the global stage. Thanks to the leadership of President Trump, Senator Portman and bipartisan leaders from across our nation, Ohio is poised for our next giant leap, and my office looks forward to helping make it happen."
"Last year alone, trade between Texas and its two largest trade partners—Mexico and Canada—totaled more than $200 billion. This exchange supports the more than 950,000 Texas jobs that are tied directly to trade with Mexico and Canada," said Texas Secretary of State Ruth Hughs. "The implementation of the USMCA provides tremendous benefit to all parties involved in the trade deal and will help to ensure years of mutual economic benefit and prosperity for all. We look forward to further strengthening our relationship with our trade partners as we enter a new era of innovation and success."
"The USMCA trade deal has high standards and rebalances North American trade to provide a stronger market for Wyoming's and our Nation's goods. This is a great day for our country, as businesses will better be able to participate in cross-border trade. USMCA ensures fair business practices by our neighbors and now the advantage will be back in the hands of the American worker," stated Wyoming Secretary of State Edward Buchanan.
This historic trade agreement will result in freer markets, fairer trade, and strong economic growth across North America, creating new opportunities for American workers, farmers, ranchers, and business owners.