Senate sends nation's strictest abortion ban to governor's desk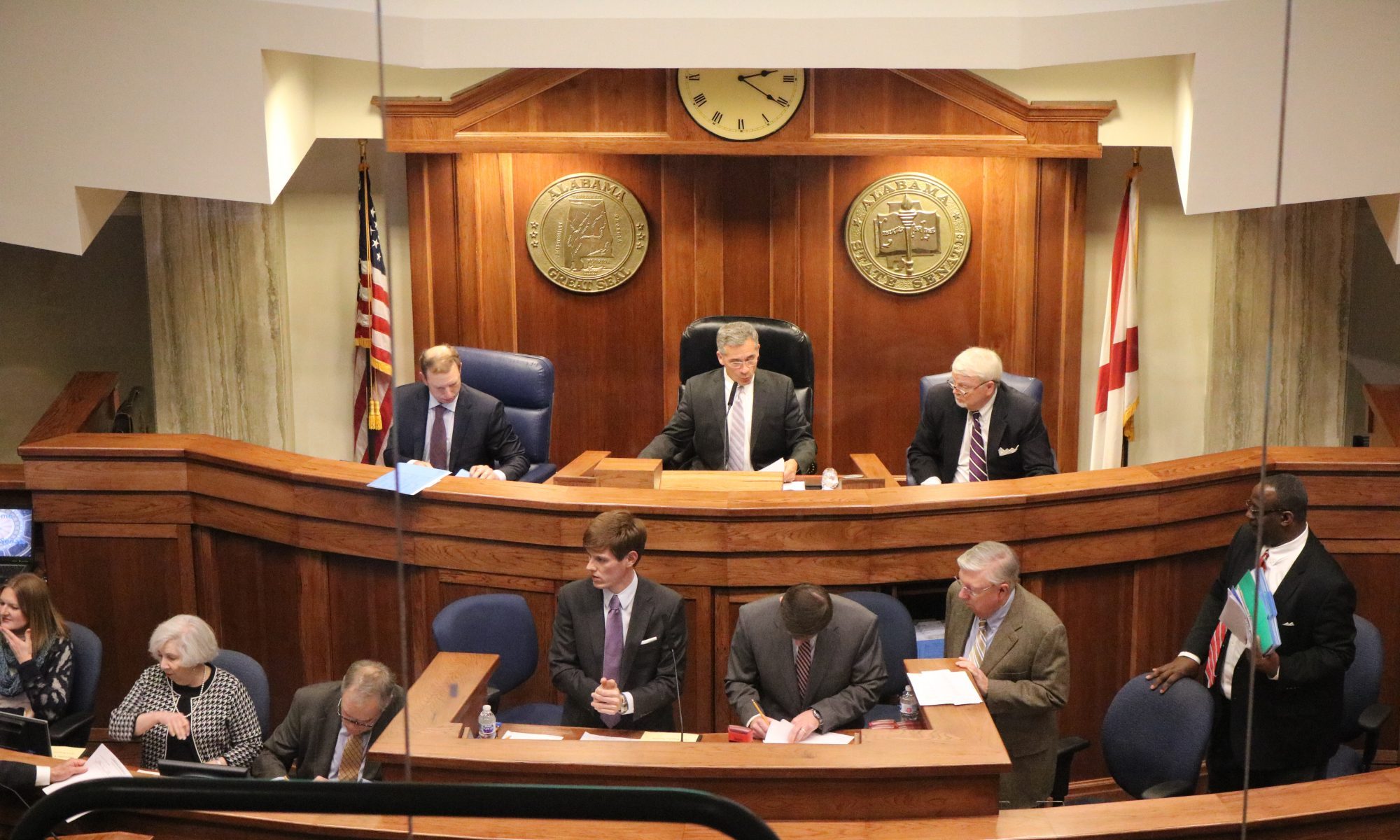 After a lengthy debate, the Alabama Senate passed the strictest abortion ban in the country.
House Bill 314 was sponsored by State Rep. Terri Collins, R-Decatur.
It was carried in the Senate by state Sen. Clyde Chambliss, R-Prattville.
HB314 is the strictest abortion ban in the country. It would make performing or attempting to perform an abortion a Class A felony. While a woman who elects to have an abortion would be held blameless, the doctor who performs an abortion could potentially spend 99 years imprisoned in the Alabama Corrections System.
The bill includes a section with language calling the killing of 50 million pre-born American babies a "crime against humanity" and compares it to the Holocaust in World War II, the Rwanda genocide, and Stalin's execution and starvation of millions of political prisoners in the 1930s and 1940s.
"Roe v. Wade has ended the lives of millions of children. While we cannot undo the damage that decades of legal precedence under Roe has caused, this bill has the opportunity to save the lives of millions of unborn children," Chambliss said. "Life and liberty are not man given; they are given by our Creator. Today, Alabama made clear that we will protect our rights and the rights of our unborn children."
"This is blatantly unconstitutional," state Sen. Bobby Singleton, D-Greensboro said. "Don't take away that choice on what to do with their bodies."
"What I don't understand is when these babies get here, you don't want to do anything to take care of them," Singleton said. "Y'all don't care about babies for real. If you really cared about babies for real, let's talk about rural healthcare."
The bill has one and only one exception and that is for protecting the life of a mother.
On Wednesday, the Senate Judiciary Committee added a controversial amendment to the bill that would have created an exception for rape or incest. The full Senate removed that amendment on Thursday and voted down another attempt Tuesday to add the exceptions back to the bill.
Singleton said that the rapist would only serve ten years, but the doctor who aborted the rapist's child would spend 99 years in the Alabama prison.
"I am running for the Chair of the Alabama Democratic Party," said State Senator Vivian Figures, D-Mobile. "I am going to do everything I can do to elect Democrats to office."
"This is just a bad bill that is going out here," Singleton said. "A bill like this will have a profound effect on recruiting business to the state of Alabama."
Despite the efforts to filibuster by the six Senate Democrats, the bill passed 25 to 6.
The ACLU condemned passage of the bill and vowed to fight it in federal court.
The ACLU said in a statement, "Today's decision from the Alabama Senate to pass an abortion ban with no exceptions for rape or incest shows how little they regard bodily autonomy. This bill punishes victims of rape and incest by further taking away control over their own bodies and forcing them to give birth. While lawmakers could have spent time finding solutions to keep open rural hospitals, increase pay for teachers, and address the critical issues facing Alabama's prison system, they decided to gamble with taxpayer dollars. The ACLU of Alabama, along with the National ACLU and Planned Parenthood, will file a lawsuit to stop this unconstitutional ban and protect every woman's right to make her own choice about her healthcare, her body, and her future. This bill will not take effect anytime in the near future, and abortion will remain a safe, legal medical procedure at all clinics in Alabama."
"Today is a dark day for women in Alabama and across this country," Planned Parenthood President and CEO Staci Fox said in a statement. "Banning abortion is bad enough. But these added threats to doctors and victims of rape and incest goes beyond the brink. Alabama politicians will forever live in infamy for this vote and we will make sure that every woman knows who to hold accountable.
In November, the voters approved a constitutional amendment, which would outlaw abortion immediately upon the overturning of the 1973 Roe v. Wade decision guaranteeing a right to an abortion.
"In November, the voters of Alabama overwhelmingly approved Amendment Two to declare Alabama a pro-life state, and the State Legislature is now carrying out the express will of the people, which is to protect the sanctity of life," Senate Majority Leader Greg Reed, R-Jasper. "HB314 simply recognizes that an unborn baby is a child who deserves protection — and despite the best efforts of abortion proponents, this bill will become law because Alabamians stand firmly on the side of life."
The sponsors want a fight in federal court. Unlike the 2018 constitutional amendment, there is no triggering event for HB314. It goes into effect and bans abortion, in open defiance of the Roe v. Wade decision.
"In 1973, unelected judges on the Supreme Court cut short the vigorous national debate over abortion, and imposed a top-down, abortion-on-demand agenda on the entire country," Chambliss said. "Advances in science since 1973, particularly in ultrasound technology, shows what we know intuitively – a baby in the womb is a person."
"This bill is about challenging Roe v. Wade and protecting the lives of the unborn, because an unborn baby is a person who deserves love and protection," Collins said.
The bill has already passed the House. Since it passed without amendment, it now goes to the governor's office for her consideration. If signed, the abortion ban will not go into effect for six months.
Governor announces the Alabama STEM Council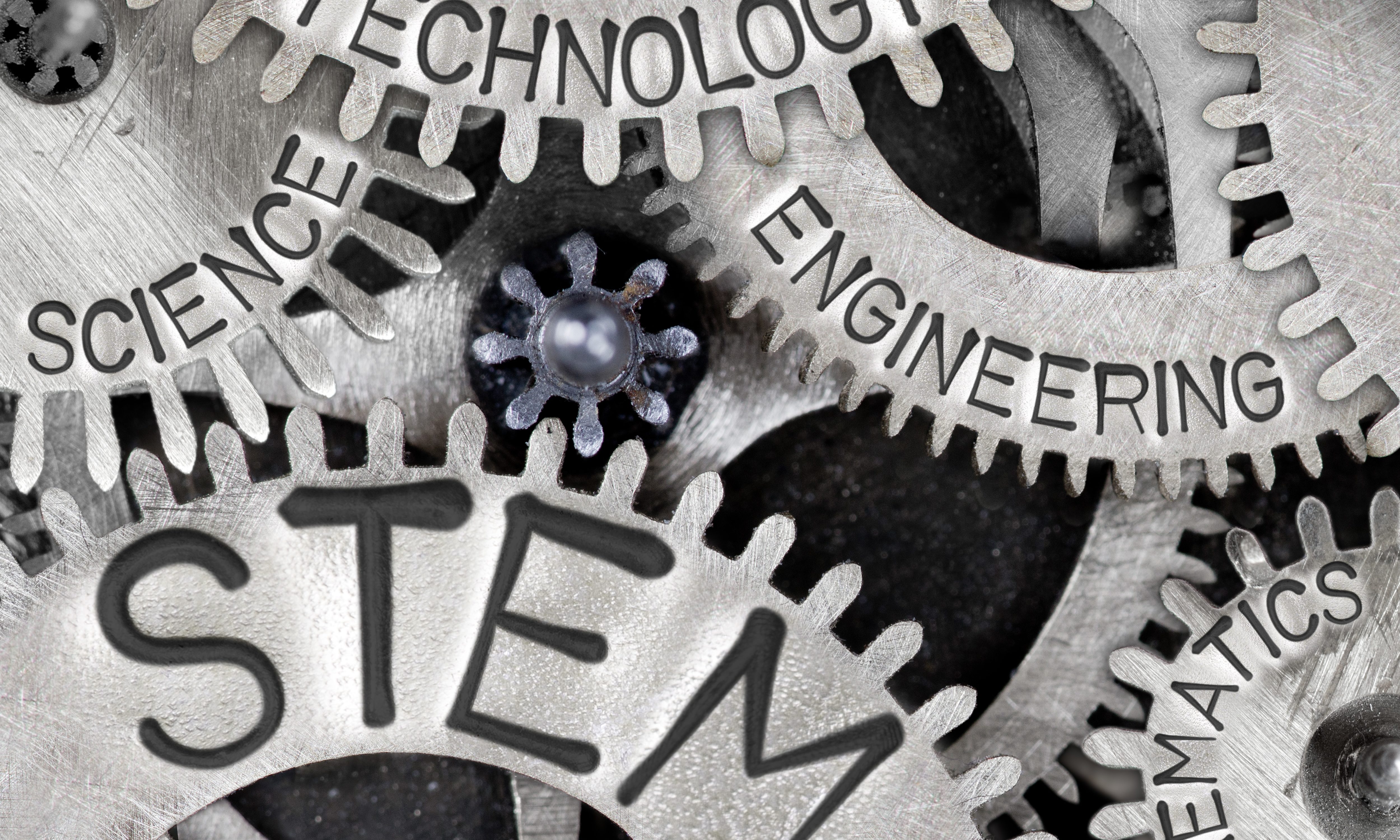 Gov. Kay Ivey on Monday announced that she has signed Executive Order No. 721 establishing the Alabama STEM Council. The council will advise state leadership on ways to improve STEM-related education, career awareness and workforce development opportunities across the state.
"Alabama has continued to grow into an advanced manufacturing, aerospace engineering and cybertechnology center of excellence and as a result, the demand for qualified labor in these sectors has skyrocketed," Ivey said. "The Alabama STEM Council will play a vital role in ensuring that our state's future leaders have the opportunity to learn STEM-based skills that will help them transition into successful career pathways upon graduation."
Science, technology, engineering and mathematics workers play a key role in the sustained growth and stability of Alabama's economy. As companies continue to relocate or expand in Alabama, the state must develop an adept workforce that is prepared to adequately meet growing labor demands.
Ivey has appointed Dr. Neil Lamb, vice president for educational outreach at HudsonAlpha Institute for Biotechnology, as chairman of the council.
"Our great state is home to several quality STEM-focused education and workforce initiatives. However, we lack a common system to weave these initiatives together into a network that reaches all learners across the state and expands the workforce pipeline," Lamb said. "Establishing a statewide Council was a key recommendation from the Governor's Advisory Council on Excellence on STEM, and I am thrilled to see that recommendation become reality through the Alabama STEM Council."
State Rep. Terri Collins, R-Decatur, who chairs the House Education Policy Committee, sponsored a bill in the 2020 Regular Legislative Session that sought to create the Alabama STEM Council as an independent state entity within the Alabama Department of Commerce. Although HB293 passed in the house with unanimous consent, it failed to advance in the Alabama Senate due to the COVID-19 pandemic.
"I'm extremely pleased the governor is taking the lead with the Executive Order to form the STEM Council," Collins said. "Having the math and science experts from Alabama set high quality standards and guiding student growth in achievement will make a positive difference. Thank you, Governor Ivey, for prioritizing education!"
Deputy Commerce Secretary Ed Castile, who also serves as the director of the Alabama Industrial Development Training Agency, has played a substantial role in the development of the council.
"The state of Alabama is rapidly evolving in science and technology with new job opportunities developing daily that require a STEM education as a basic foundation. So, STEM education is rapidly becoming the new 'basic education' that Alabama jobs require," Castile said. "With new tech companies developing, manufacturing moving to digital 'smart factories' and numerous job opportunities that support these businesses, we must have a workforce that will meet the demands.  The STEM Council will be crucial in working with K-12 education as they develop their STEM programs to align with Community Colleges and Universities to assist students move along the STEM pathways needed by our developing businesses. We, in the Department of Commerce are excited to assist with administrative support of the STEM Council and will be a natural link to the business and commerce of our state."
The council will hold an initial organizational meeting within 90 days after the issuance of this order.
Members of the council include:
Dr. Neil Lamb, Vice President for Educational Outreach, HudsonAlpha Institute for Biotechnology

Dr. Charles Nash, University of Alabama System

Terry Burkle, Baldwin County Education Foundation

Dawn Morrison, Alabama State Department of Education

Charisse Stokes, Montgomery Chamber of Commerce

Dr. Vicky Karolewics, President, Wallace State Community College

Sheila Holt, AMSTI Director, University of Alabama in Huntsville

Liz Huntley, Lightfoot, Franklin & White

RaSheda Workman, Stillman College

Dr. Eric Mackey, State Superintendent of Education

Dr. Barbara Cooper, Secretary, Alabama Department of Early Childhood Education

Jimmy Baker, Chancellor, Alabama Community College System

Dr. Jim Purcell, Executive Director, Alabama Commission on Higher Education

Fitzgerald Washington, Secretary, Alabama Department of Labor

Greg Canfield, Secretary, Alabama Department of Commerce

Tim McCartney, Chairman, Alabama Workforce Council

George Clark, President, Manufacture Alabama

Dr. Ken Tucker, President, University of West Alabama

Dr. Kathryn Lanier, STEM Education Outreach Director, Southern Research

Dr. Tina Miller-Way, Dauphin Island Sea Lab

Amy Templeton, President and CEO, McWane Science Center

Kay Taylor, Director of Education, U.S. Space and Rocket Center

Dr. Mary Lou Ewald, Director of Outreach, Auburn University College of Sciences and Mathematics

Paul Morin, Alabama SMART Foundation

Dr. Adreinne Starks, Founder and CEO, STREAM Innovations

Dr. Calvin Briggs, Founder and Director, Southern Center for Broadening Participation in STEM

Josh Laney, Director, Alabama Office of Apprenticeship

Keith Phillips, Executive Director, Alabama Technology Network

Jimmy Hull, Career and Technical Education Director, Alabama State Department of Education

Sean Stevens, Career Coach, Alabama State Department of Education

Tina Watts, Community Investor, The Boeing Company

Daryl Taylor, Vice President and General Manager, Airbus America 

K-Rob Thomas, Power Delivery General Manager, Alabama Power 

Dr. Lee Meadows, Associate Professor, Department of Curriculum and Instruction, University of Alabama at Birmingham

Dr. Tim Wick, Senior Associate Dean, School of Engineering, University of Alabama at Birmingham

Dr. Robin McGill, Director of Instruction, Alabama Commission on Higher Education

Elisabeth Davis, Assistant Superintendent of the Division of Teaching and Learning, Alabama State Board of Education

Dr. Jeff Gray, Professor, Department of Computer Science, University of Alabama

Dr. Cynthia McCarty, District 6 Representative, Alabama State Board of Education

Dr. Andre Harrison, Vice President, Cognia

Brenda Terry, Executive Director, Alabama Mathematics, Science, Technology, and Engineering Coalition for Education

Tammy Dunn, Program Director, A+ Education Partnership
A copy of Executive Order No. 721 is available here.