Ivey signs nation's most restrictive abortion law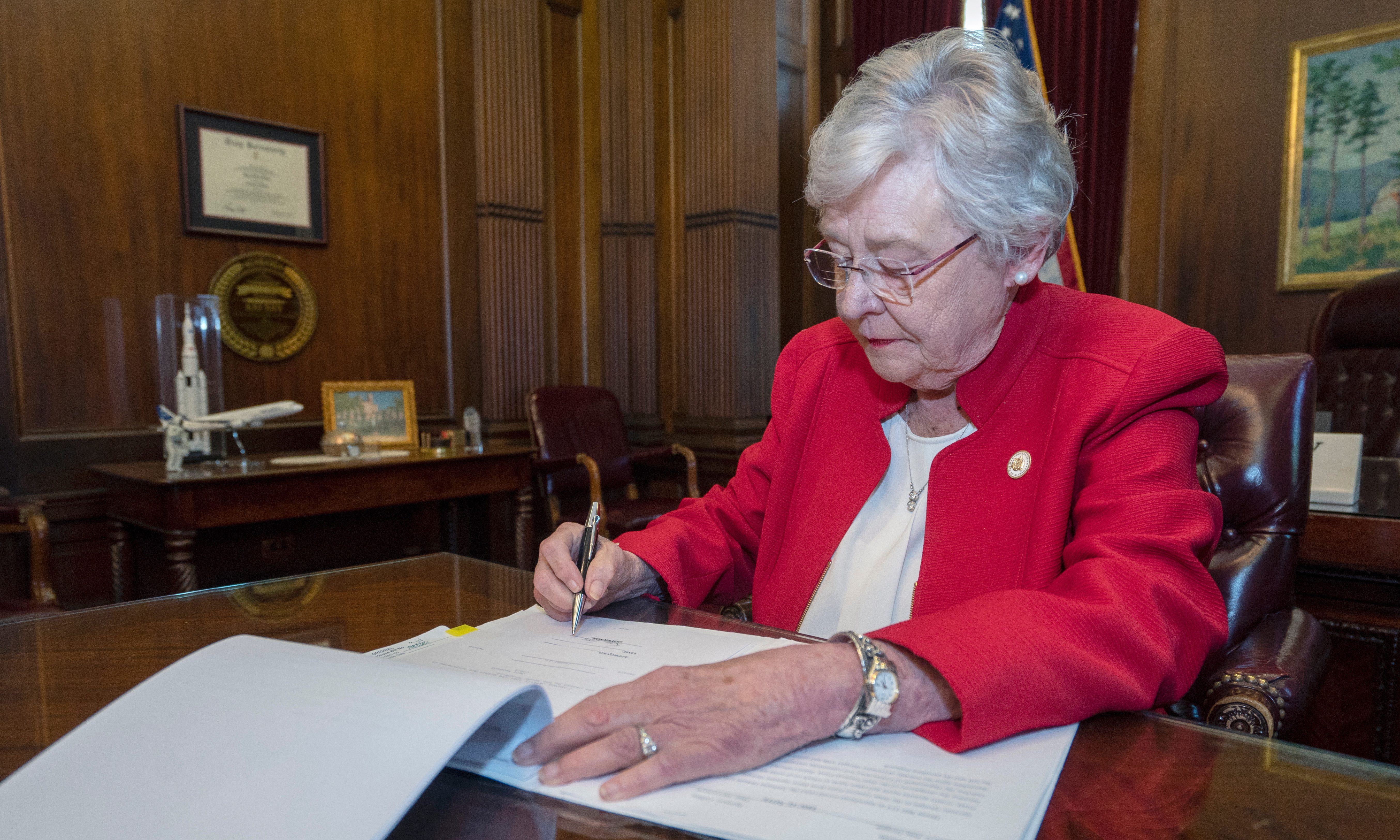 Gov. Kay Ivey Wednesday signed into law the Alabama Human Life Protection Act, a bill that would ban nearly all abortions in the state if it ever goes into effect.
House Bill 314 was sponsored by State Rep. Terri Collins, R-Decatur. On Tuesday, the Senate passed the bill without amendment sending it to the governor.
"Today, I signed into law the Alabama Human Life Protection Act, a bill that was approved by overwhelming majorities in both chambers of the Legislature," Ivey said. "To the bill's many supporters, this legislation stands as a powerful testament to Alabamians' deeply held belief that every life is precious and that every life is a sacred gift from God."
The bill would make performing an abortion in Alabama a Class A felony. Doctors who perform an abortion in defiance of this law could be sentenced to spend 99 years in prison. The woman would be held blameless. The only exception is to protect the health of the mother. There is no exception for rape or incest.
"To all Alabamians, I assure you that we will continue to follow the rule of law," Ivey continued. "In all meaningful respects, this bill closely resembles an abortion ban that has been a part of Alabama law for well over 100 years. As today's bill itself recognizes, that longstanding abortion law has been rendered "unenforceable as a result of the U.S. Supreme Court decision in Roe v. Wade."
"No matter one's personal view on abortion, we can all recognize that, at least for the short term, this bill may similarly be unenforceable," Ivey admitted. "As citizens of this great country, we must always respect the authority of the U.S. Supreme Court even when we disagree with their decisions. Many Americans, myself included, disagreed when Roe v. Wade was handed down in 1973. The sponsors of this bill believe that it is time, once again, for the U.S. Supreme Court to revisit this important matter, and they believe this act may bring about the best opportunity for this to occur."
The bill was carried in the Senate by State Sen. Clyde Chambliss, R-Prattville.
"I want to commend the bill sponsors, Rep. Terri Collins and Sen. Clyde Chambliss, for their strong leadership on this important issue," Ivey concluded. "For the remainder of this session, I now urge all members of the Alabama Legislature to continue seeking the best ways possible to foster a better Alabama in all regards, from education to public safety. We must give every person the best chance for a quality life and a promising future."
The state sponsors understand that the bill will be challenged in federal court by Alabama ACLU, Planned Parenthood Southeast and other pro-abortion groups; but hope that the case will be eventually heard by the U.S. Supreme Court and that the high court will overturn Roe v. Wade.
"This bill is about challenging Roe v. Wade and protecting the lives of the unborn because an unborn baby is a person who deserves love and protection," Collins said.
Governor announces auto supplier IAC plans Alabama expansion
IAC is committing $34.3 million in new capital investment to expand its new manufacturing facility located in Tuscaloosa County.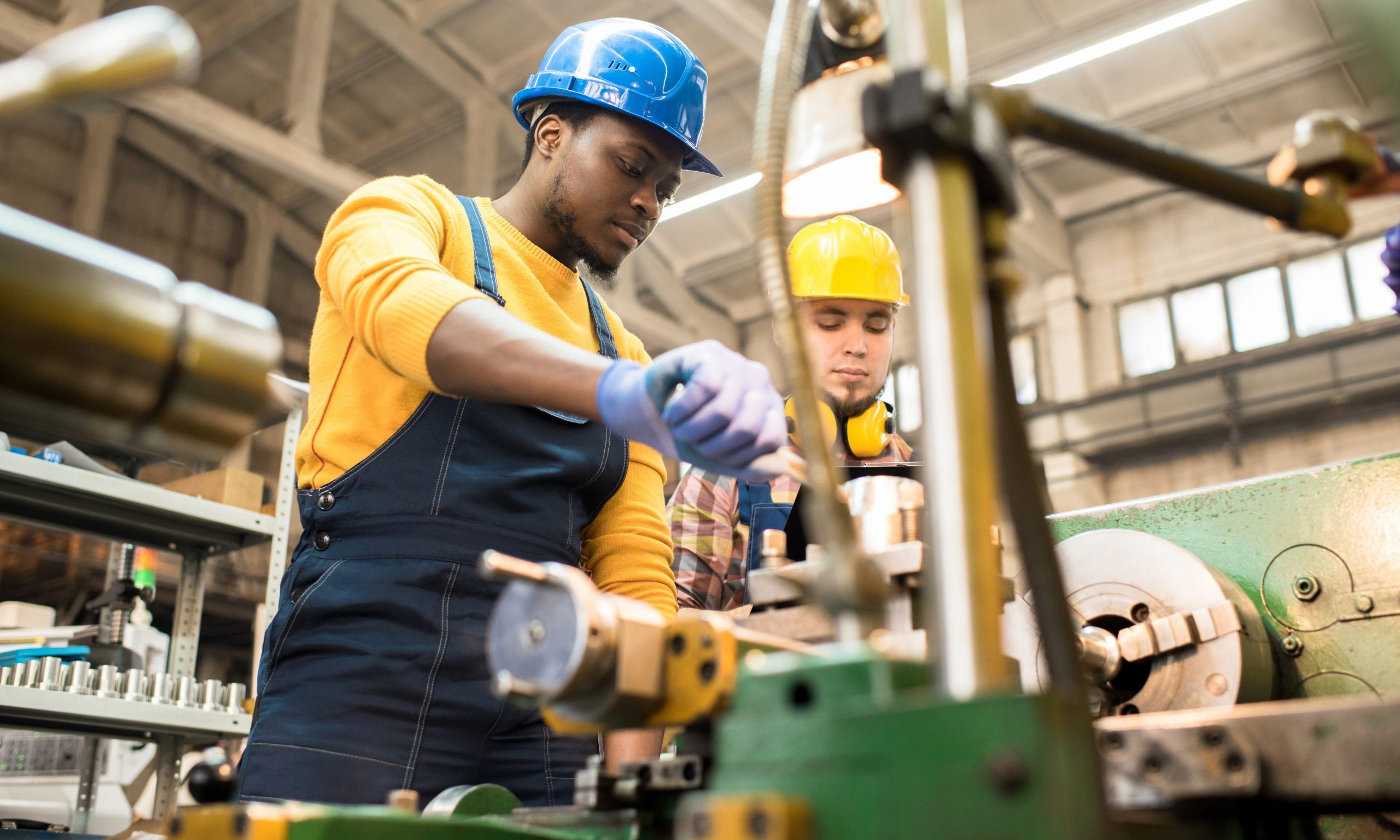 Gov. Kay Ivey announced Monday that International Automotive Components Group North America Inc. plans to invest over $55.9 million in expansion projects that will create 182 jobs at two Alabama facilities.
"International Automotive Components is a leading global auto supplier, and I am pleased that this world-class company is growing significantly in Alabama and creating good jobs in Cottondale and Anniston," Ivey said. "IAC's growth plans show that Alabama's dynamic auto industry continues to expand despite today's challenging environment."
Nick Skwiat is the executive vice president and president of IAC North America.
"Alabama was the logical choice due to its skilled workforce and proximity to the customer," Skwiat said. "We are excited to see the continued growth of the automotive industry in Alabama and we plan to grow right along with it. We thank the Governor and Secretary Canfield for their leadership in this sector."
IAC is committing $34.3 million in new capital investment to expand its new manufacturing facility located in Tuscaloosa County. This facility will produce door panels and overhead systems for original equipment manufacturers. That project will create 119 jobs at the production site in Cottondale.
IAC also plans to invest $21.6 million at its manufacturing facility located in the former Fort McClellan in Anniston. That East Alabama project will create another 63 jobs.
This project builds on a milestone 2014 expansion that doubled the size of the Calhoun County facility. There IAC manufactures automotive interior components and systems. Key components produced at the Anniston plant include door panels, trim systems and instrument panels for original equipment manufacturers.
IAC Group is a leading global supplier of innovative and sustainable instrument panels, consoles, door panels, overhead systems, bumper fascias and exterior ornamentation for original equipment manufacturers.
IAC is headquartered in Luxembourg and has more than 18,000 employees at 67 locations in 17 countries. The company operates manufacturing facilities in eight U.S. states.
"With operations around the globe, IAC is the kind of high-performance company that we want in Alabama's auto supply chain to help fuel sustainable growth," said Alabama Commerce Secretary Greg Canfield. "We look forward to working with IAC and facilitating its future growth in this strategic industrial sector."
Danielle Winningham is the executive director of the Tuscaloosa County Industrial Development Authority.
"International Automotive Components is a valued part of Tuscaloosa County's automotive sector," Winningham said. "We are grateful for IAC's investment in our community and the career opportunities available to our area workforce as a result of their investment."
"The City of Anniston is excited that IAC has made the decision to expand here. I have enjoyed working with the leadership at IAC, the Calhoun County EDC, and the state of Alabama to get this project finalized," said Anniston Mayor Jack Draper. "This is even further evidence that Anniston is indeed open for business."
Only Michigan has more automobile manufacturing jobs than the state of Alabama. Honda, Mercedes, Hyundai, Polaris, Toyota and soon Mazda all have major automobile assembly plants in the state of Alabama.