Reaction varies to Gov. Kay Ivey's signing of abortion law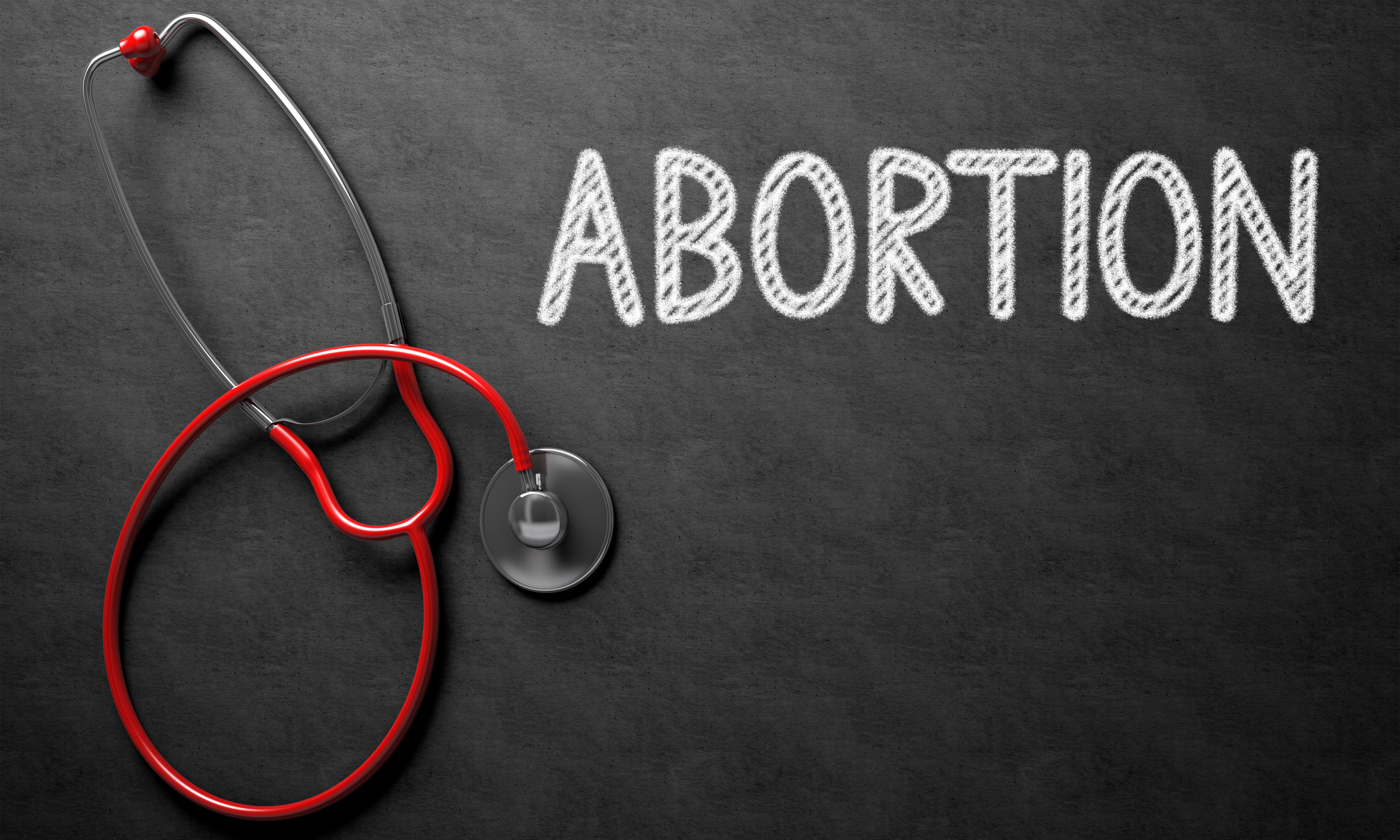 Less than 24 hours after the Alabama Senate passed HB314, the nation's most restrictive abortion ban, Alabama Gov. Kay Ivey signed this legislation into law.
According to the language in the bill, this ban does not go into effect until six months after it has been signed.
Those who support abortion rights were furious with the governor's quick signing of the bill.
"By signing this bill, Gov. Kay Ivey and Republicans in Alabama have joined a nationwide coordinated effort to strip women of their constitutional rights, attack their freedom and remove their agency over their own health and economic futures — without even an exception for survivors of rape and incest," said U.S. Sen. Corey Booker, D-New Jersey, who is also a presidential candidate, in a statement.
"No person should stay silent as women's human rights are eroded," Booker added. "And I think it's particularly incumbent on men — those of us in this presidential race and around the country — to speak out and stand shoulder to shoulder with the women leading the charge. Not because women are our wives, mothers and sisters, but because they are human beings with the right to control their own bodies. And women shouldn't have to face this fight alone. That's why I am not only speaking out, but redoubling my determination to protect the rights afforded by Roe, codify those protections in federal law, repeal the Hyde Amendment and end this relentless assault on women's health and equality once and for all."
Pro-abortion rights groups have promised to sue the state to prevent the law from going into effect.
"By signing this bill, the governor and her colleagues in the state Legislature have decided to waste millions in Alabama taxpayer dollars in order to defend a bill that is simply a political effort to overturn 46 years of precedent that has followed the Supreme Court's Roe v. Wade decision," said Executive Director of ACLU of Alabama Randall Marshall. "We will not allow that to happen, and we will see them in court. Despite the governor signing this bill, clinics will remain open, and abortion is still a safe, legal medical procedure at all clinics in Alabama."
"We vowed to fight this dangerous abortion ban every step of the way and we meant what we said," said Planned Parenthood Southeast President and CEO Staci Fox. "We haven't lost a case in Alabama yet, and we don't plan to start now. We will see Gov. Ivey in court. In the meantime, abortion is still safe, legal and available in the state of Alabama, and we plan to keep it that way."
"Politicians should not be getting in the way of a woman and her medical decisions," U.S. Sen. Bernie Sander, I-Vermont, who is also a presidential candidate. "These are difficult family decisions that governments should not interfere with. These bills and laws are outrageous assaults on women's rights that have a singular goal: forcing the Supreme Court to take up a case that would overturn Roe v. Wade."
"Gov. Kay Ivey has signed HB314," The Yellowhammer Fund said. "THIS BAN will NOT take affect for another six months. Show Kay Ivey that you stand with people who need abortion access."
"Gov. Ivey has made a horrible mistake, and it is Alabama women and taxpayers who will pay the price," said Congresswoman Terri A Sewell, D-Selma. "Shame on the Alabama Legislature and shame on the governor for putting partisan politics above the health and well-being of women in our state and the law of the land."
Anti-abortion rights groups hailed the actions by Alabama's Republican-dominated state government
Alabama Republican Party Chairman Terry Lathan said, "The legislation passed by the Alabama House of Representatives and State Senate, and now signed into law by Governor Kay Ivey, is a positive step forward in protecting the lives of the unborn, millions of which have been ended since the U.S. Supreme Court's Roe v Wade decision in 1973. Our legislators have worked tirelessly on this measure in hopes it will be a 'test case' that will ultimately lead to SCOTUS reviewing the Roe decision, one which even the lead plaintiff now wants overturned."
"The Bible and the medical evidence agree that person-hood begins at conception," stated The Foundation for Moral Law Counsel Matthew Clark. "In 2018, Alabamians voted to amend their State Constitution to recognize and support the sanctity of unborn life and the rights of unborn children, including the right to life. This bill simply brings Alabama law into conformity with the Alabama Constitution. That has been the foundation's position from the beginning. We hope the Attorney General will defend the law based on human person-hood because if person-hood is established, then the right to abortion collapses."
Foundation Senior Counsel John Eidsmoe acknowledged that the bill would likely provoke a court challenge.
"The foundation relishes an opportunity to revisit Roe v. Wade, the 1973 Supreme Court decision that legalized abortion," Eidsmoe said. "That decision had no support whatsoever in the Constitution, as a growing number of justices have recognized. With Justice Kavanaugh on the bench, the court may now be ready to overrule Roe v. Wade and return authority to protect human person-hood to the state legislatures."
"I commend Alabama lawmakers for fighting for precious babies and passing this ban on the murder of innocent babies," said Liberty Counsel Founder and Chairman Mat Staver. "Roe v. Wade has already ended the lives of more than 62 million children. While we cannot undo the horrendous damage that decades of legal precedence under Roe have caused. This bill is a significant step toward making the womb a safe place in Alabama again."
"The state of Alabama is exercising its 10th Amendment rights," said Congressman Mo Brooks to talk radio host Jeff Poor. "I believe in states' rights. I'm also pro-life. And with this new Supreme Court, if the purpose is to determine whether Roe v. Wade, which in my judgment violates the 10th Amendment and states' rights. If the purpose is to challenge Roe v. Wade with this new Supreme Court, I'm confident this bill will do that."
Birmingham Catholic Diocese Bishop Robert Baker announced his support for the bill back on April 3.
"I strongly support these bills and stand behind the efforts of these legislators to promote life and to, hopefully, in the near future, eliminate this evil we know as abortion from within the boundaries of the state of Alabama, and eventually, to make the killing of unborn children in our country something that is no longer viewed as anything but the horrendous and inhumane killing of the most innocent among us that it is."
"Alabama is a pro-life state," Lathan said. "Whenever the issue of ending abortion is put before the voters, it receives overwhelming support. Just this past November when Amendment Two was on the ballot, Alabama spoke up strongly and voted to affirm the sanctity of life. The Alabama Republican Party thanks our Legislators and Governor for hearing the will of the people and acting upon it. Our nation is a republic. Alabama is standing up for ourselves; as our state motto says 'We Dare Defend Our Rights'. Our state is willing to have this fight in the Supreme Court of the United States for the 60-plus million aborted Americans, including Alabama babies."
"It's about time someone had the courage to take a stand against the systematic murder of children in America," said U.S. Senate candidate and former Auburn football coach Tommy Tuberville. "Did you know there are 900,000 children aborted in the U.S. each year? It's true."
"Future generations may very well look back at the current wave of infanticide sweeping across our nation as this generation's holocaust," Tuberville said. "There are those on the far-left who belittle this bill as 'radical,' but I would say this — extremism in the defense of life and liberty is ALWAYS the right choice. As for me and my house, we choose LIFE."
Print this piece
Ivey announces development of coronavirus relief fund expenditure request form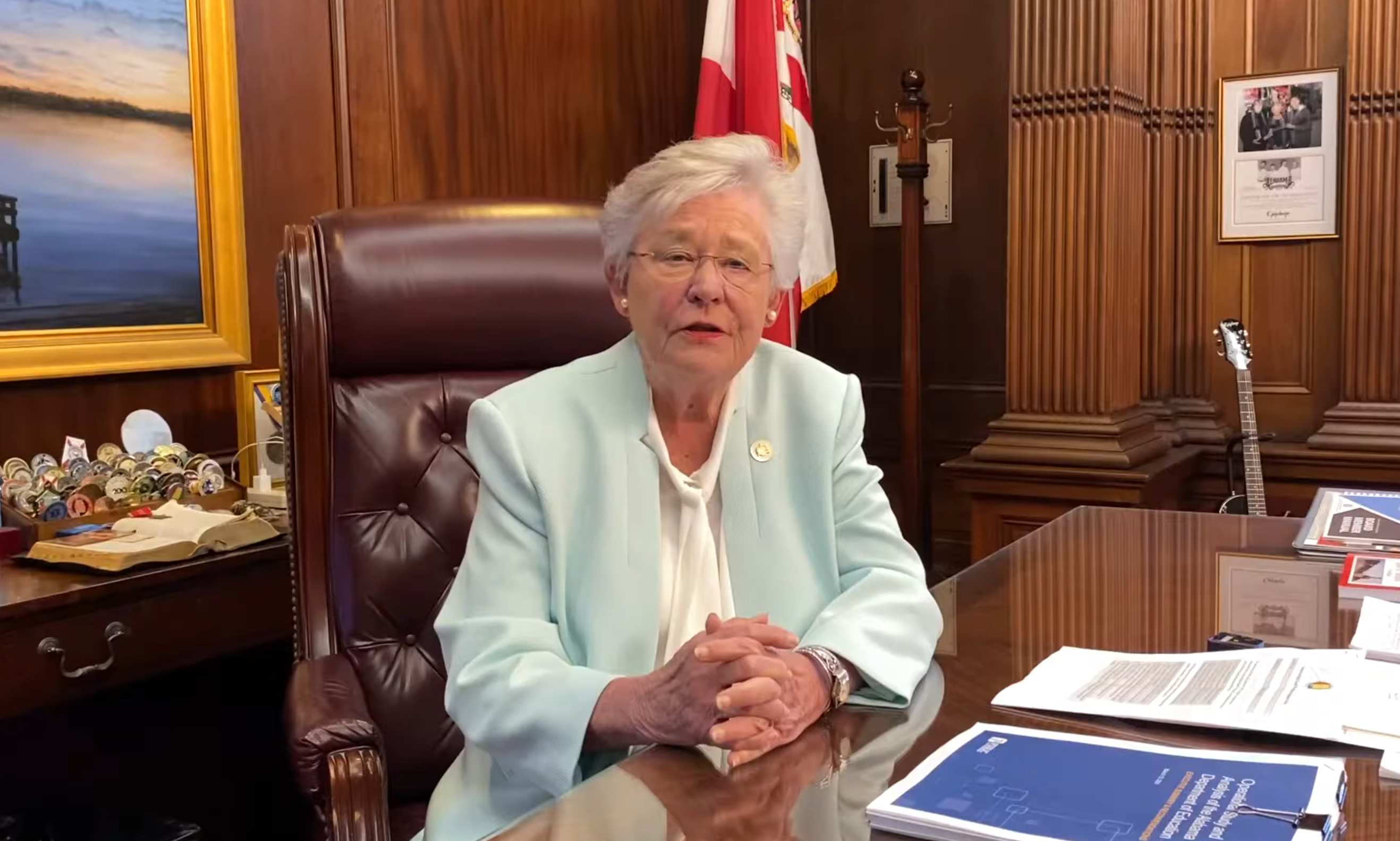 Thursday, Alabama Governor Kay Ivey (R) announced a Coronavirus Relief Fund Expenditure Request Form has been developed for the public to submit for reimbursement for expenses incurred from the Coronavirus Disease 2019 (COVID-19).
"As your governor, input from Alabama citizens is something I value and take into consideration each and every day," Governor Ivey said. "I encourage anyone to submit your ideas on how our portion of the federal Coronavirus Relief Fund monies should be spent – anything that falls within the guidelines will be considered. Together, with the partnership of the people of our state, I am committed to making sure that Alabama is made as whole as possible from responding to this virus."
On March 27, 2020, President Donald Trump signed the congressionally approved Coronavirus Aid, Relief, and Economic Security (CARES) Act into law. Among other provisions, the CARES Act established the $150 billion Coronavirus Relief Fund, of which roughly $1.8 billion has been allotted to the State of Alabama.
The CARES Act requires that the payments from the Coronavirus Relief Fund only be used to cover expenses that: are necessary expenditures incurred due to the public health emergency with respect to COVID–19; were not accounted for in the budget most recently approved as of March 27, 2020 (the date of enactment of the CARES Act) for the State or government; and were incurred during the period that begins on March 1, 2020 and ends on December 30, 2020.
In addition to federal guidelines, Alabama ACT 2020-199 (SB161) requires the State to only spend federal Coronavirus Relief Fund monies in one of the following categories: Reimburse state agencies for expenditures directly related to the coronavirus pandemic; Reimburse local governments for expenditures directly related to the coronavirus pandemic; Support the delivery of healthcare and related services to citizens of the Alabama related to the coronavirus pandemic; Support citizens, businesses, and non-profits and faith-based organizations of the state directly impacted by the coronavirus pandemic; Reimbursement of equipment and infrastructure necessary for remote work and public access to the functions of state government directly impacted by the coronavirus pandemic, including the Legislature; Expenditures related to technology and infrastructure related to remote instruction and learning; Reimbursement of costs necessary to address the coronavirus pandemic by the Department of Corrections; Reimbursement of costs necessary to ensure access to the courts during the coronavirus pandemic; Reimburse the State General Fund for supplemental appropriations to the Alabama Department of Public Health; and/or For any lawful purpose as provided by the United States Congress, the United States Treasury Department, or any other federal entity of competent jurisdiction.
All information will be processed by Governor's Office.
The Coronavirus Relief Fund Expenditure Request Form is available here.
The legislature had sought appropriations control over the $1.8 billion, requiring the governor to call a special session to appropriate the money. Senate leadership even went so far as to produce a wish list that included $200 million for a new Statehouse. Ivey rejected those demands and threatened to veto the state budgets if the legislature did not amend those demands, which had been added to a supplemental appropriations bill.
The coronavirus crisis and the economic shutdown to fight the spread of the coronavirus has done enormous damage to the economy. The Congressional Budget Office recently released a report claiming that it will take a decade for the economy to fully recover from the virus and the forced economic shutdown. Since February 27, 110,173 Americans have died from COVID-19, including 651 Alabamians. Globally the death toll from the global pandemic has reached 393,316. Many states and some nations are still under economic lockdown orders.
Print this piece