A special session on prisons is likely on the way
Brace yourselves, another special session is coming.
At a press conference Thursday morning, Alabama legislators provided updates on the ongoing prison debacle and encouraged Gov. Kay Ivey to call a special session this fall to allow them to fully address the many issues.
Ivey issued a press release later in the day saying she would work with lawmakers, but she didn't commit to a special session.
"My administration pledges to continue to work closely with the Legislature to build consensus on any and all remedies necessary to solve these problems," Ivey said. "And make no mistake, we need a solution that not only addresses today's challenges but keeps us from having to deal with this issue again years from now. This problem has been kicked down the road for the last time.
"I believe everyone — the Legislature, the Department of Justice, the courts and, most especially, the people of Alabama — realizes there is no single solution, and there are no easy answers. I am encouraged to know that the Legislature will continue to work on solutions during the remainder of this session, we will remain in constant communication with one another during the coming weeks and months to keep this issue on the front burner."
Alabama's prison issues have been a growing and glaring problem for much of the last decade, but have drawn national attention — and attention from the Department of Justice, activist groups and federal courts — over the last five years.
The problems, as Ivey noted, are numerous, ranging from severe overcrowding to a shocking lack of health services to an appalling shortage of corrections officers. A recent report from the DOJ highlighted numerous horror stories gleaned from its lengthy investigation of Alabama's prisons, including instances of ransom, daily and multiple stabbings, numerous deaths and the nation's highest suicide rate among incarcerated individuals.
The report from the DOJ gave Alabama lawmakers 49 days to come together and begin working to address the problems in good faith before the DOJ filed a federal lawsuit and ultimately intervene in prison operations, forcing the state to make and pay for corrective actions.
At Thursday's press conference, Sen. Cam Ward, who has been leading the prison reform efforts the last several years, said he doesn't believe the DOJ will file a lawsuit because state lawmakers have been working diligently to address the issues.
Senate President Pro Tem Del Marsh said he was concerned, however, that lawmakers couldn't focus appropriately on the prison issues in the few remaining days of this legislative session, and he encouraged Ivey to call a special session.
Prior to the DOJ report, Ivey appeared to be leaning toward not calling a special session and instead using the governor's powers to address many of the problems, particularly in building new prisons that would ease overcrowding and be safer. She has the authority to enter the state into a contract that would see a private company build prisons and then lease them to the state to operate for a monthly fee.
That option is appealing after years of infighting among lawmakers who are hesitant to spend the millions of dollars on prison construction or hesitant to lose prisons — which bring in millions of dollars and several hundred jobs — that are located in their districts.
But the lease option is also much more costly, and a group of lawmakers have already indicated that they would take considerable issue with the plan.
In the meantime, both the DOJ and a federal judge — who has ordered Alabama to dramatically improve its quality of health and mental health care services in prisons — are waiting to see progress.
Print this piece
Alabama municipalities may be left out of $2 trillion stimulus package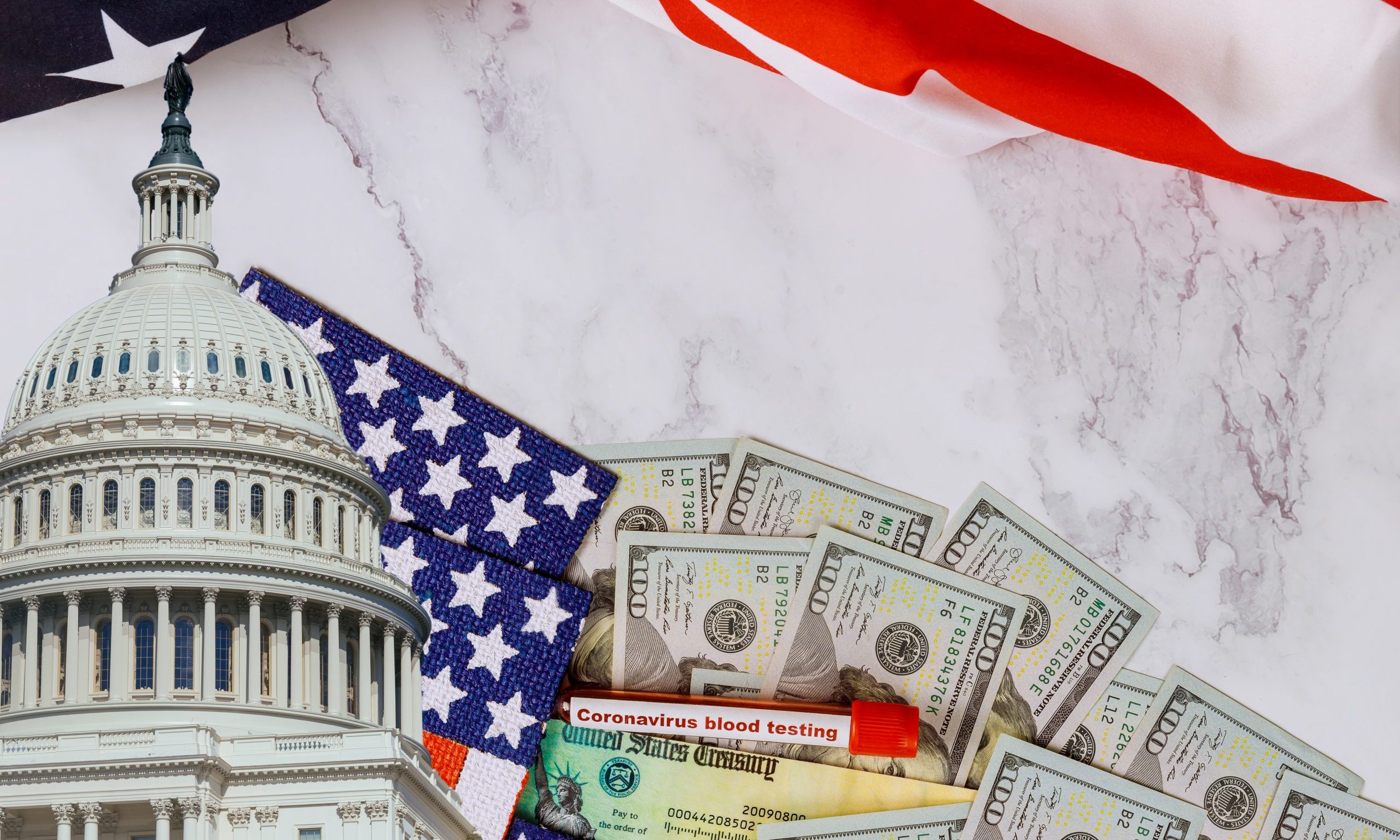 As the largest economic stimulus in American history flows to states and municipalities around the nation, stipulations in the two-trillion dollar emergency fund may leave Alabama cities out altogether.
As enacted, the third stimulus bill, the CARE Act, directs funding for states, and local governments, the catch is that the act only allocates funds for municipalities with a population of 500,000 or more.
No city in Alabama has a population of 500,000, leaving an unanswered question as to who gets what and who gets nothing?
The state has 463 municipalities spread out over 67 counties. Not one has a population nearing half a million yet each one is experiencing the negative effects of the COVID-19 pandemic.
"We are working with Treasury and the Governor's office to understand what municipalities can expect," said Greg Cochran, deputy director of the Alabama League of Municipalities.
Alabama will receive $1.9 billion from the stimulus package, as a block grant, which could be allocated in a 55-45 split, according to the League's estimation with around $1.04 billion to the state and $856 million going to local governments.
"Currently, there is little guidance on how those shared resources are to be distributed to local governments," said Cochran. "Nor is there clear directive that those resources are to be shared with local governments with less than 500,000 populations."
The National League of Cities is also seeking clarification from Treasury Department on these questions and guidelines to ensure funds are shared with local governments.
"Congress is working on a fourth stimulus bill, and we are working diligently with our Congressional delegation, NLC and other stakeholders to have all cities and towns are recognized for federal funding assistance," Cochran said.
However, on Tuesday, Senate Majority Leader Mitch McConnell cast doubt on a fourth package, saying that Speaker Nancy Pelosi's needed to "stand down" on passing another rescue bill. "She needs to stand down on the notion that we're going to go along with taking advantage of the crisis to do things that are unrelated to the crisis," as reported by The Washington Post.
Alabama's biggest cites, Birmingham, Montgomery, Huntsville, Mobile and Tuscaloosa, are already facing strain under the weight of the COVID-19 outbreak.
But so are smaller cities like Auburn, Hoover, Madison, Opelika and others. Lee County and Chambers County have far more cases of the virus per capita than the state's more populous counties.
"I was not really happy with the way that they limited the money," Jones said, adding that the money could go to counties with 500,000 or above. Jefferson County would qualify for that.
Jones also said he would like to see more money for city and county expenses not directly related to COVID-19 like fire and police. "We're going to have to do what I think we can to backfill some of the expenses," Jones said.
In addition to health and welfare concerns for residents during the COVID-19 calamity, cites are dealing with what is certain to be a downward spiral on tax revenue and other sources of income and a subsequent rise in costs. The U.S. Department of Labor reported Thursday that at least 90,000 people have applied for unemployment compensation in the state over the last two weeks.
"Knowing that our municipalities will experience a loss in revenue because they rely on sales, motor fuel and lodgings taxes, we are urging our state Legislature to be mindful of actions they take when they return regarding unfunded mandates/preemptions," said Cochran. "Additionally, we are concerned about the adverse impact this could have on 2021 business licenses, which are based on sales from 2020."
The combined population of the state's two biggest cities, Birmingham and Montgomery, do not equal 500,000, the threshold for receiving funds under the Care Act.
Cochran says that the League is working tirelessly to find answers as to how local governments can participate in Congress's emergency funding.
Print this piece