Ivey attends Hyundai engine plant grand opening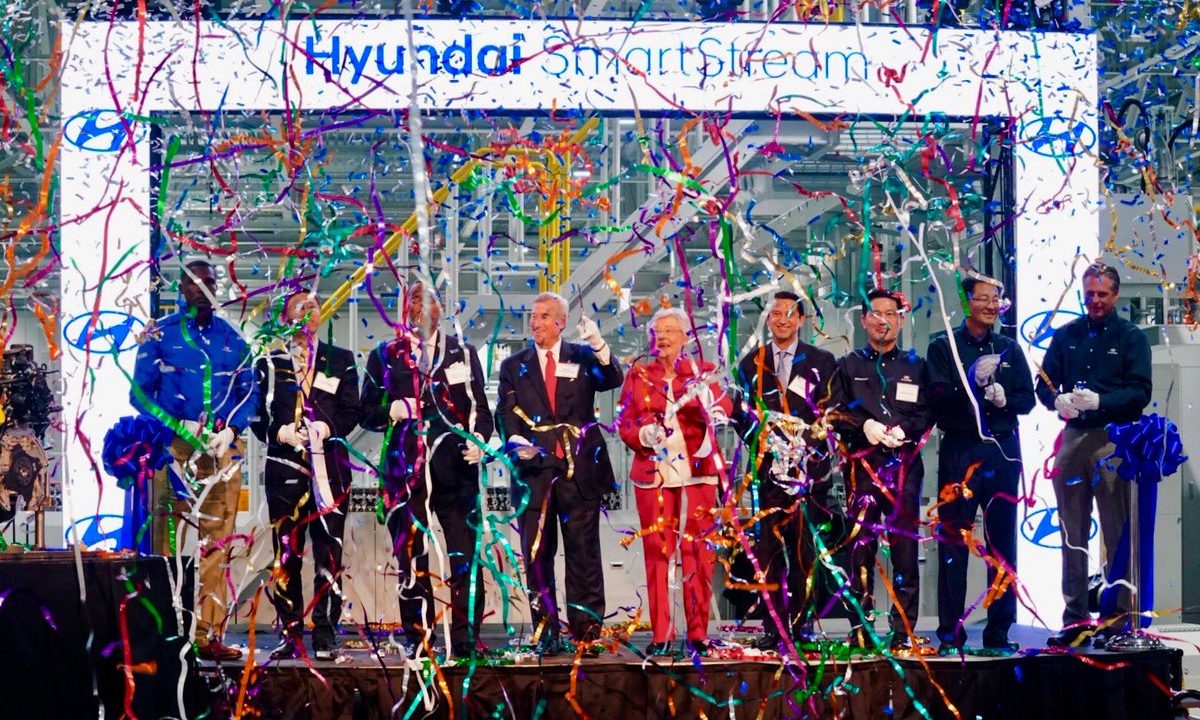 Alabama Gov. Kay Ivey joined Hyundai Motor Manufacturing Alabama LLC officials at the grand opening of its cylinder head manufacturing plant in Montgomery on Wednesday.
The $388 million project has already spurred the creation of 50 jobs. The new plant in Montgomery is the third facility at HMMA to support production of more than 650,000 engines annually. It also will enhance operations to support the production of Sonata and Elantra sedans.
"As we cut the ribbon on Hyundai's engine production facility, we're celebrating even more than a $388 million investment," Ivey said. "We're celebrating 50 more Alabamians earning a wage and the fact that we have a booming automotive industry."
Hyundai President and CEO Dong Ryeol Choi said this latest expansion shows HMMA's strong commitment to Alabama.
"Hyundai is continuing its track record of investing in new manufacturing technologies to ensure the long-term success of our U.S. assembly plant," Choi said.
"Hyundai Motor Manufacturing of Alabama is a key contributor to our state and national economies," Economic developer Nicole Jones told the Alabama Political Reporter. "Hyundai follows the just-in-time manufacturing model, cross-trains workers, employs a variety of amenities to retain employees and emphasizes community engagement."
HMMA's engine plants will now produce two all-new, four-cylinder engines for the redesigned 2020 Sonata Sedan. The new engines will be the 2.5 liter Smartstream Gasoline Direct Injection four-cylinder and the 1.6 liter Smartstream Turbo Gasoline Direct Injection four-cylinder engine.
The company said these engines will offer Hyundai customers world-class fuel efficiency and reliability and will be built using enhanced technology for high-precision machining and manufacturing.
"Hyundai's investment to prepare the Montgomery facility for next-generation engines underscores the strength of the alliance we have formed with the automaker and sets the stage for continued growth in this mutually beneficial relationship," said Alabama Commerce Secretary Greg Canfield.
"When Hyundai wins, Montgomery wins." said Montgomery Mayor Todd Strange. "We are so HMMA. Their success cascades down into every facet of our community in a very positive way."
The new engine plant is housed in a 260,000-square-foot building constructed with advanced techniques, such as the inclusion of isolation pads for machining equipment. This will lead to more precise machining.
"Over the past 25 years, Alabama has experienced continued investments in the international automobile industry," Jones said. "Our state's quality and skilled workforce and teamwork between the public and private sector has created an environment conducive for business."
"This new project signifies a continued investment in Montgomery's skilled tech workforce, and the Montgomery-Hyundai partnership," said Montgomery Chamber of Commerce Chairman Willie Durham. "These advanced manufacturing job opportunities will build a diverse talent pipeline and attract and retain a skilled workforce."
Hyundai also produces the Santa Fe SUV at its Montgomery factory. It is the Montgomery region's largest private manufacturer with 2,700 full-time and 500 part-time employees.
Print this piece
Freelancers, gig workers can begin filing unemployment claims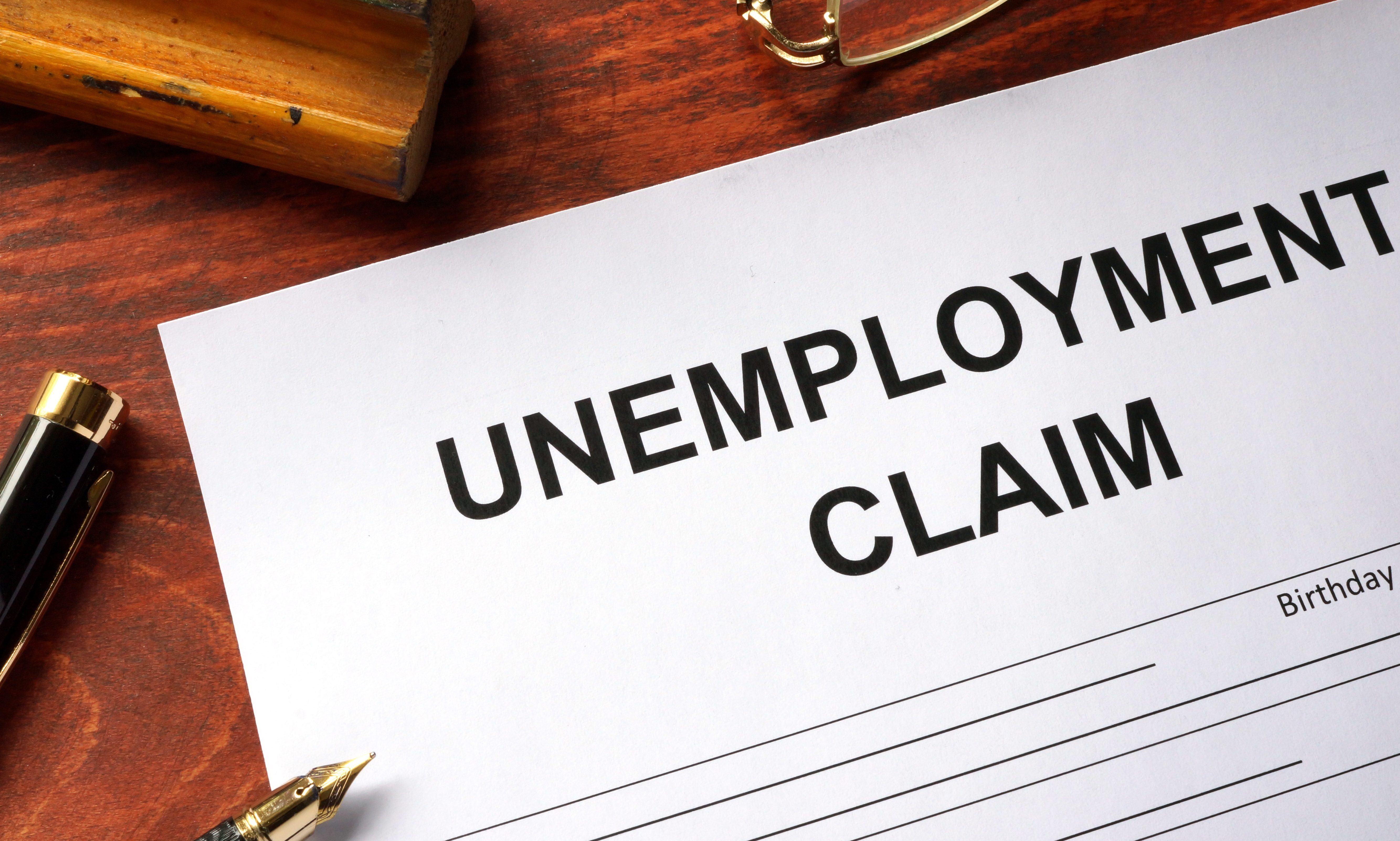 Employees like freelancers and the self-employed can now file for an unemployment claim in Alabama, the Alabama Department of Labor said Tuesday, under the CARES Act, the coronavirus response bill passed by Congress and signed by the president last week.
The Alabama Department of Labor is encouraging employees who believe they may qualify for programs under the CARES Act to file a claim.
These employees will also need to certify weekly to continue to let the department know that they remain unemployed.
Although ADOL does not yet have technical guidance or a start date regarding the CARES Act programs, benefits may be paid retroactively from the time the employee separated from his or her job or otherwise became eligible under the federal CARES Act, not from the time the application was submitted or approved.
In Alabama, many freelancers, independent contractors and the self-employed are not typically able to file for unemployment insurance.
Last week, more than 70,000 people filed an initial jobless claim. Claims can be filed online at www.labor.alabama.gov or by calling 1-866-234-5382.
The Department of Labor is asking for patience when trying to file a claim.
ADOL says employees who may be affected include:
The self-employed
Church employees
Non-profit and governmental employees
Independent contractors
Gig economy workers
Those who have exhausted their regular UI benefits.
These employees should also meet one of these conditions:
The individual has been diagnosed; or
A member of the individual's household has been diagnosed; or
The individual is providing care to a household or family member; or
A child or other person for which the individual has primary caregiving responsibility is unable to attend school or another facility as a result of COVID-19; or
The individual is unable to reach the place of employment because of a quarantine imposed as a result of the COVID-19 public health emergency; or
The individual is unable to reach the place of employment because the individual has been advised by a health care provider to self-quarantine; or
The individual was scheduled to start work and does not have a job as a result of COVID-19; or
The individual has become "the breadwinner or major support for a household because the head of the household has died as a direct result of COVID-19"; or
The individual has to quit their job because of COVID-19; or
The individual's place of employment is closed because of COVID-19.
This list is not exhaustive.
Further details regarding the CARES Act programs will be forthcoming, the department says, including information regarding Federal Pandemic Unemployment Compensation, which provides for an additional $600 a week in unemployment compensation benefits.
The additional $600 weekly benefit will only be available for weeks beginning March 29, 2020
Print this piece