Ivey attends Hyundai engine plant grand opening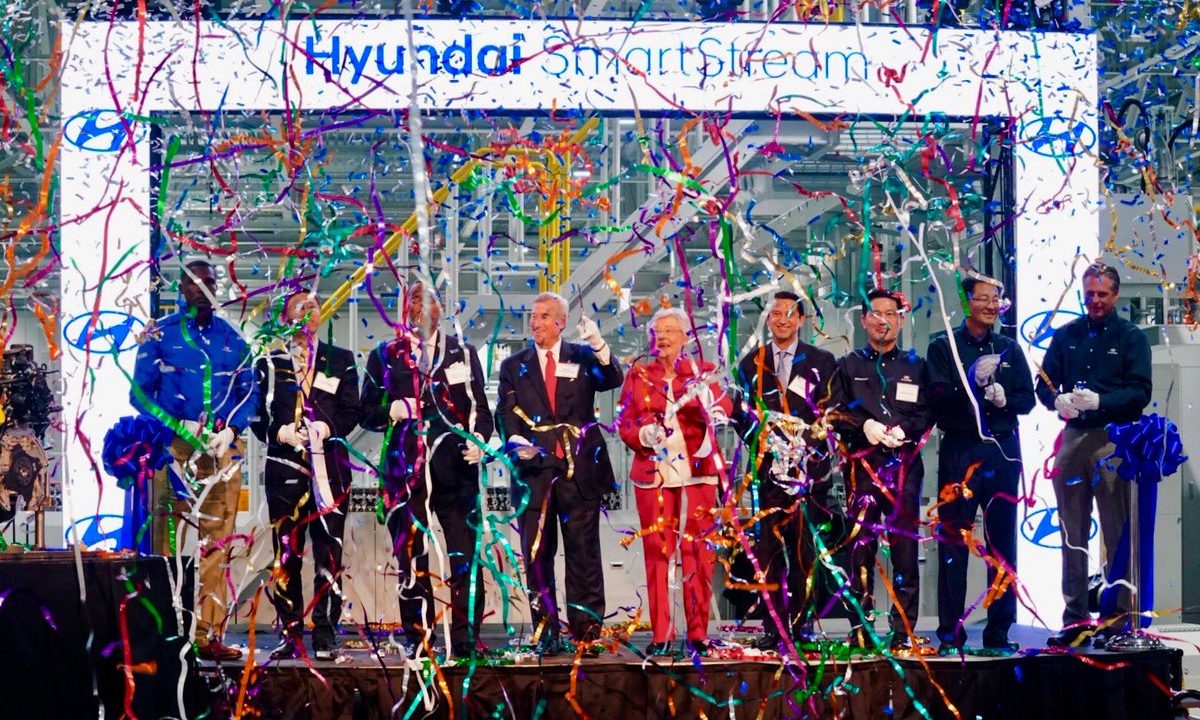 Alabama Gov. Kay Ivey joined Hyundai Motor Manufacturing Alabama LLC officials at the grand opening of its cylinder head manufacturing plant in Montgomery on Wednesday.
The $388 million project has already spurred the creation of 50 jobs. The new plant in Montgomery is the third facility at HMMA to support production of more than 650,000 engines annually. It also will enhance operations to support the production of Sonata and Elantra sedans.
"As we cut the ribbon on Hyundai's engine production facility, we're celebrating even more than a $388 million investment," Ivey said. "We're celebrating 50 more Alabamians earning a wage and the fact that we have a booming automotive industry."
Hyundai President and CEO Dong Ryeol Choi said this latest expansion shows HMMA's strong commitment to Alabama.
"Hyundai is continuing its track record of investing in new manufacturing technologies to ensure the long-term success of our U.S. assembly plant," Choi said.
"Hyundai Motor Manufacturing of Alabama is a key contributor to our state and national economies," Economic developer Nicole Jones told the Alabama Political Reporter. "Hyundai follows the just-in-time manufacturing model, cross-trains workers, employs a variety of amenities to retain employees and emphasizes community engagement."
HMMA's engine plants will now produce two all-new, four-cylinder engines for the redesigned 2020 Sonata Sedan. The new engines will be the 2.5 liter Smartstream Gasoline Direct Injection four-cylinder and the 1.6 liter Smartstream Turbo Gasoline Direct Injection four-cylinder engine.
The company said these engines will offer Hyundai customers world-class fuel efficiency and reliability and will be built using enhanced technology for high-precision machining and manufacturing.
"Hyundai's investment to prepare the Montgomery facility for next-generation engines underscores the strength of the alliance we have formed with the automaker and sets the stage for continued growth in this mutually beneficial relationship," said Alabama Commerce Secretary Greg Canfield.
"When Hyundai wins, Montgomery wins." said Montgomery Mayor Todd Strange. "We are so HMMA. Their success cascades down into every facet of our community in a very positive way."
The new engine plant is housed in a 260,000-square-foot building constructed with advanced techniques, such as the inclusion of isolation pads for machining equipment. This will lead to more precise machining.
"Over the past 25 years, Alabama has experienced continued investments in the international automobile industry," Jones said. "Our state's quality and skilled workforce and teamwork between the public and private sector has created an environment conducive for business."
"This new project signifies a continued investment in Montgomery's skilled tech workforce, and the Montgomery-Hyundai partnership," said Montgomery Chamber of Commerce Chairman Willie Durham. "These advanced manufacturing job opportunities will build a diverse talent pipeline and attract and retain a skilled workforce."
Hyundai also produces the Santa Fe SUV at its Montgomery factory. It is the Montgomery region's largest private manufacturer with 2,700 full-time and 500 part-time employees.
Unemployment benefits could change for some Alabamians
ADOL will begin the review when the current quarter ends on Oct. 3.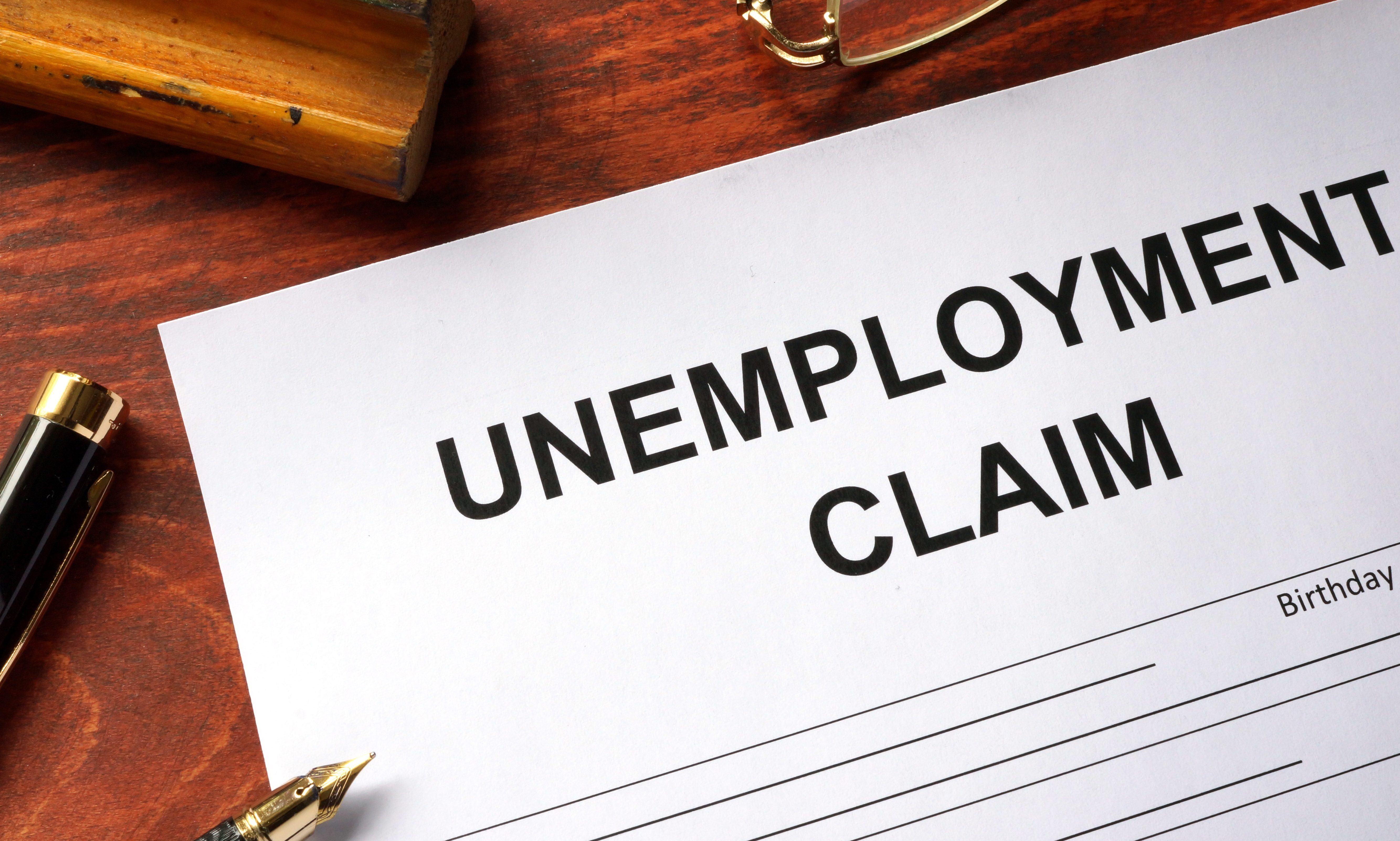 Some Alabamians receiving unemployment benefits could see changes in those benefits after the Alabama Department of Labor conducts a required quarterly review and redetermines eligibility, the department said Friday. 
The Alabama Department of Labor said in a press release Friday that no action is required by those receiving regular unemployment, Pandemic Unemployment Assistance or Pandemic Emergency Unemployment Compensation. 
ADOL will begin the review when the current quarter ends on Oct. 3. 
"Some may remain eligible for PUA or PEUC, OR they may be required to change to regular unemployment compensation. Weekly benefit amounts may also change. This depends on eligibility requirements," ADOL said in the release. "Those claimants whose benefit year ends prior to October 3, 2020, will have their claims reevaluated." 
After the review, if the claimant is determined not to be eligible for regular unemployment compensation, those who qualify may still be able to be paid under PUA or PEUC, and that determination will be made automatically and payment will be issued, the department said in the release. 
Claimants must also continue to certify their weeks.
Many claimants are not receiving benefits because they fail to file their weekly certifications, i.e. requests for payment. ADOL cannot pay benefits for weeks that have not been properly certified. Certifications can be done online at labor.alabama.gov or by calling the appropriate number:
Montgomery – (334) 954-4094

Birmingham – (205) 458-2282

Not in Local Area – (800) 752-7389
PUA recipients must file their weekly certifications either by telephone or on the PUA app, at pua.labor.alabama.gov.