Ivey praises Senate for passing bill to replace the elected school board with appointed board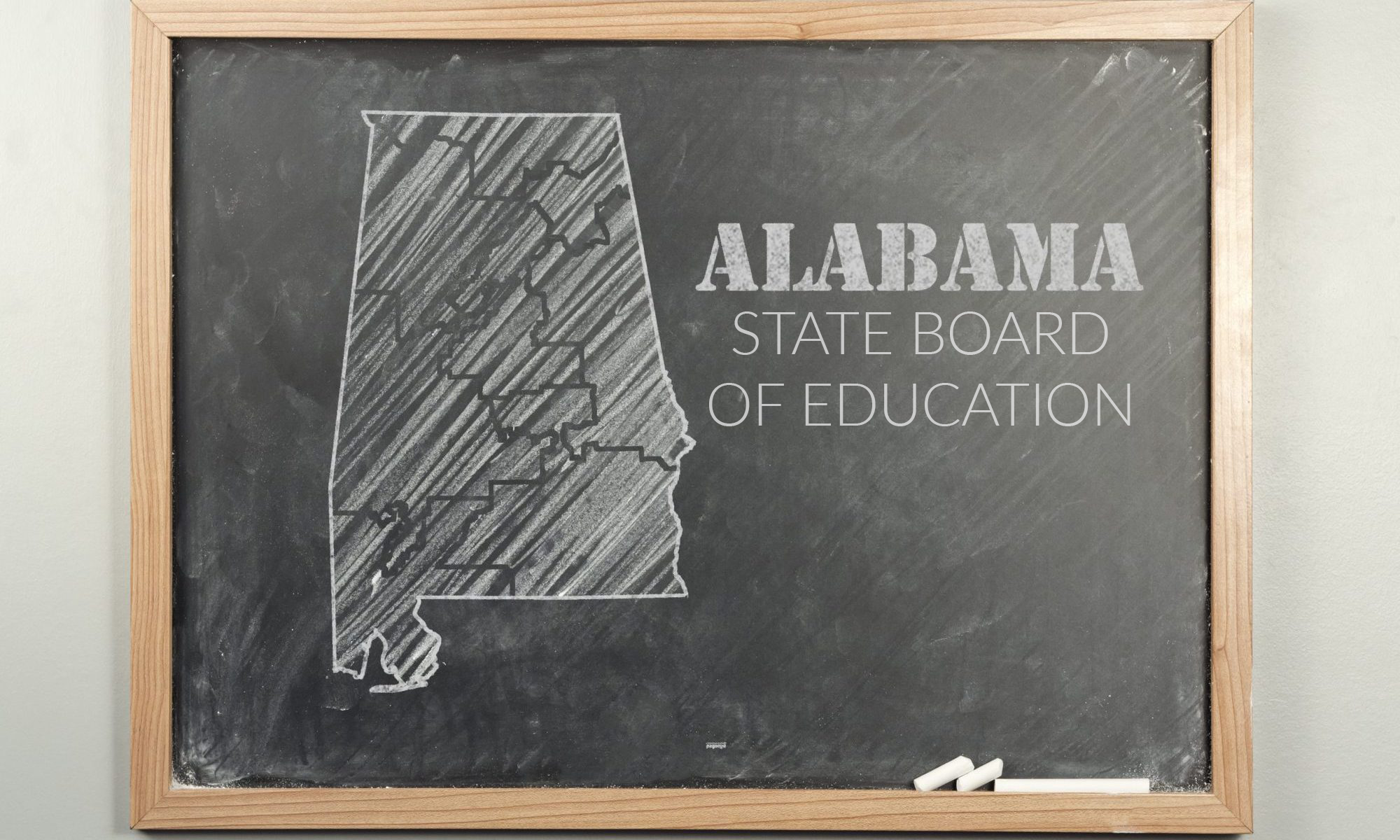 Thursday, the Alabama State Senate on Thursday passed a bill that would replace the state 's State Board of Education and replace it with a new appointed board.
Senate Bill 397 is sponsored by Senate President Pro Tem Del Marsh, R-Anniston.
SB397 would change Alabama's current elected State Board of Education to a Commission appointed by the governor and confirmed by the Alabama State Senate.
Following the Senate passage of SB397, Governor Ivey released a statement praising the State Senate for their bipartisan action.
"Since day one, I have sought out the best ways for Alabama to offer the highest quality educational opportunities for every student across the state," Ivey said. "We need a bold plan that works for Alabama, which is exactly what this constitutional amendment will provide our students."
"We saw a very strong, bipartisan vote count today in the Senate on SB397 because this is the right thing to do for Alabama's students," Ivey said. "From the beginning, I have made it clear that we need to make a fundamental change in the governance structure of our State Board of Education. Today, the Senate took the first step, and I now call on Speaker McCutcheon and the House to prioritize passing this constitutional amendment over the remaining days of the legislative session. The future of our students, teachers and state depend on our action."
"Today is a great day for public education in Alabama. For far too long our children and educators have suffered because we have a dysfunctional school board," Marsh said in a statement. "Just this week, US News and World Report ranked Alabama 50thin education, this is unacceptable. In working with the education community, we have developed a model that has proven to be successful in states that are the top ranked nationally in education. Additionally, this plan takes the politics out of education and puts it back in the hands of local educators. If the voters approve this plan, we will have more input from our local leaders, educators and superintendents."
"I want to thank my colleagues in the Senate for giving this bill unanimous bipartisan support," Marsh said. "Improving education for our children is not a partisan issue and Senators on both sides of the aisle recognized this. I look forward to working with Speaker McCutcheon, Rep. Poole and other House members as we work to get this bill out to a vote of the people for their approval. I would also like to thank Governor Ivey for her leadership. There are few people in Alabama who can build support from different groups the way she is able to do, and I have no doubt that Governor Ivey's involvement helped move this bill through the Senate with such a broad coalition."
The legislature has become progressively more eager to get involved in education due to growing frustration at watching the state fall further and further behind the rest of the county, not to mention also the rest of the developed world, in educational performance. Legislators and the governor have displayed a growing lack of confidence in the State Board of Education's ability to do anything about it.
The Senate has previously also passed a bill to replace the Common Core Standards which the state adopted. That bill is in committee in the House.
Late on Wednesday night, the House approved House Bill 388, by State Representative Terri Collins, R-Decatur. The bill requires that elementary schools not promote third graders who fail to read at grade level; but instead hold them back for another year of third grade. Sixteen states including Mississippi have mandatory third grade retention policies.
The bill orders the State Department of Education to establish a task force to draft an annual list of assessments. Collins said that the plan is working in Mississippi, which she visited.
HB388 also orders the Department of Education to assign a reading specialist to every elementary school in the bottom five percent of the state and provide regional literacy specialists assigned to multiple schools.
New State Superintendent Eric Mackey was critical of HB388; but it still passed with a bipartisan majority of 92 to 3 and has been sent to the Senate.
Some educators are blaming funding for the state's woeful education performance; but the Senate just passed the largest education budget in state history and Alabama already was not at the bottom in per pupil spending. Alabama is 45th in spending at $9,736. Utah is dead last at 51 at $7,954; but Utah has decidedly better educational performance on most measures. Mississippi is 47th at $8,919. Tennessee is 49th at $8,324.
U.S. News and World Report, which does not include Washington D.C., ranks Alabama 49th in Pre-K-12 out of 50. Mississippi is 45, Tennessee is 38, and Utah is 22. Utah when higher education is figured in jumps to number 10 since they rank #6 in higher education. Alabama is 47th in higher education so drops in the composite ranking to 50 out of 50. Only New Mexico is ranked lower in Pre-K-12 than Alabama.
Alabama has dropped from number 46 last year. According to the NAEP math scores, Alabama had a 268. The national average is 283. That ranks Alabama at 49th in math scores. We have been 50th in math in some previous years. The state is also 46th in reading scores, and 45th in college readiness. The state is not ranked on high school graduation rate; because what Alabama's graduation rate actually is remains either a disputed number or a complete mystery. Alabama has been previously cited by the federal government for misrepresenting the high school graduation rate.
The state of Mississippi spends less money than Alabama does but is number 26 in Math and number 26 in reading. Mississippi is also number six in the country in pre-school enrollment; while Alabama is number 40. Mississippi is number 49 in the college readiness rankings; but seems poised to possibly make a jump in a few years when these far better prepared elementary school students, than their Alabama peers, are ready to finish high school. If that were to happen, then the two states would not even be comparable anymore. Tennessee spends less than either Mississippi or Alabama; but somehow still managed to score number 8 in Math, number 7 in reading, and number 37 in college readiness. Tennessee is number 9 in pre-school enrollment. Alabama is by far the worst performing southern state.
To view the Pre-K -12 state rankings, click here.
Senate Bill 397 is a constitutional amendment, so if it did pass the legislature, it would still have to be approved by the voters of Alabama.
(Original reporting by U.S. News and World Report and the Alabama Daily News' Caroline Beck contributed to this report.)
Pro-Growth Conference kicks off with Doug Jones, discussions on COVID impact and a living wage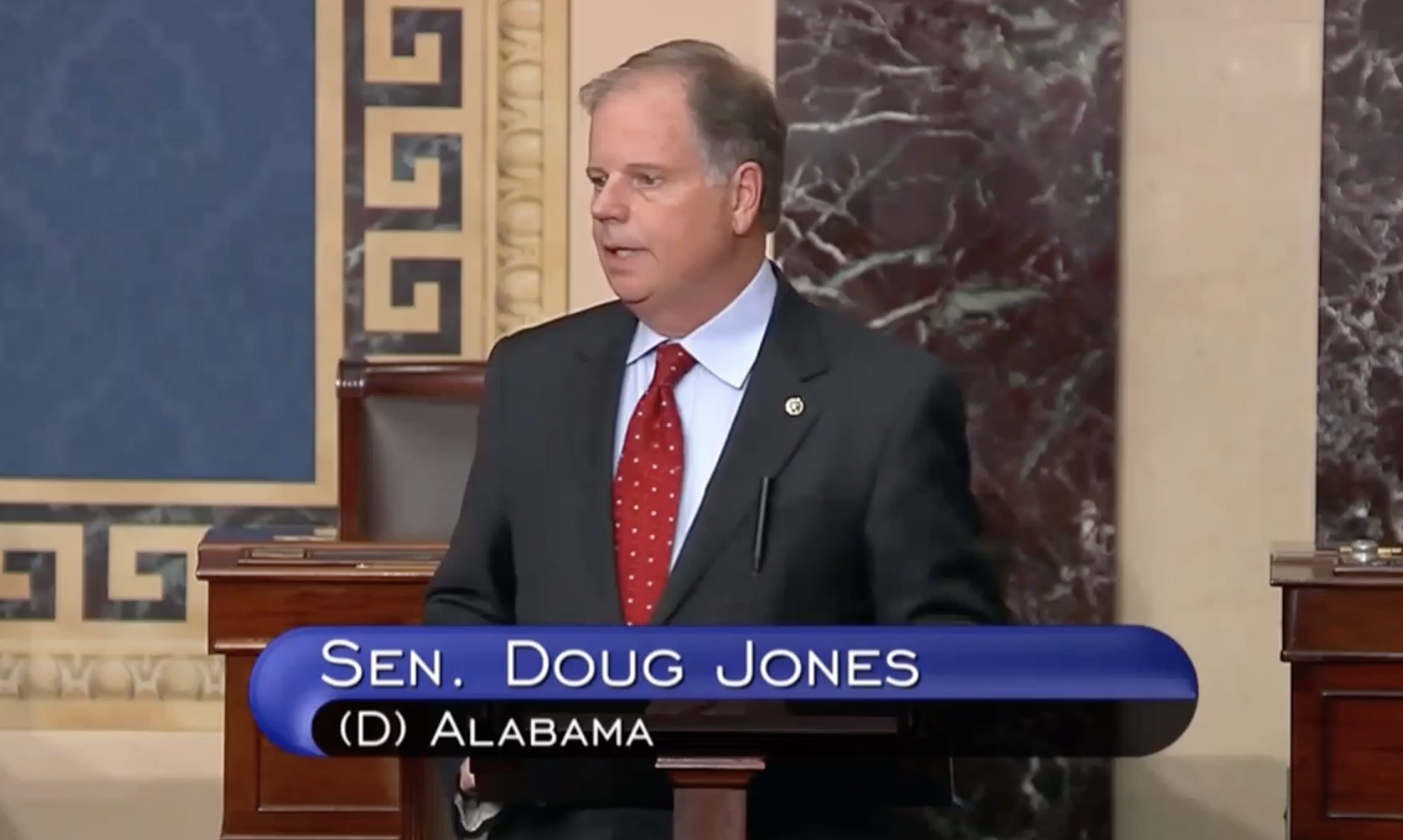 What happens if you just give impoverished citizens $500 per month — no strings attached? Good things, it turns out. The people use that income to buy food, medicine and basic necessities for life. They take a day off work if they're sick and actually get treatment. They quit a second, hourly-wage job that they are overqualified for and instead work towards obtaining a better, higher-paying primary job. 
These are things that the city of Stockton, California, has learned in its year-long living wage program.
The program, while limited in size — only 125 people — has proven to be a larger success than city officials had hoped, and it has opened their eyes to a new, more proactive style of governance, Stockton Mayor Michael Tubbs told Alabama elected officials. 
Tubbs was the featured speaker on Tuesday at the first day of the Pro-Growth Policy Conference, a three-day forum for Alabama elected leaders with guest speakers from around the country offering tips and best practices. 
The first day of the conference began with an opening talk from Sen. Doug Jones, who pressed the need for Medicaid expansion and how expansion has aided other red states. Jones also highlighted the need for broadband expansion and talked about a bill he has in the Senate that would create a broadband main office and dish out about $20 million in money for affordable access.
"Now (with COVID), we know how needed it really is," Jones said. "We see the homework gap that we have. We know there's a need for more telemedicine. My bill would consolidate in one office all of the monies for broadband … and provide affordable access."
Jones said the current COVID pandemic has highlighted just how badly we need better access to broadband in Alabama, and a major area of concern right now is healthcare. 
Highlighting that point, Brandon Garrett, the chief operating officer of the National Minority Quality Forum, and Dr. LaTasha Lee, the vice-president of social and clinical research, demonstrated the many ways in which inequality in health care and health care options is harming impoverished communities. 
A number of factors play into that inequality, but a lack of access to updated means of communication and tools is one of the biggest. 
"(Dr. Martin Luther King Jr.) said that, 'Of all the forms of inequality, injustice in health care is the most shocking and inhumane because it results in physical death,'" Lee said. "That's what we're seeing currently with COVID-19 and sickle cell disease. These two diseases are affecting the minority community and causing death, and they make a great argument that such health care disparities really are a social justice issue."
Correcting such issues was one of the goals of Stockton's living wage experiment. Now, Tubbs said, a working person can afford to stay home or get tested if they're feeling symptomatic, whereas before that person — scared of missing a paycheck or losing the job altogether — might come to work with the virus and infect an entire workplace. 
That alone, Tubbs said, has restored dignity to a number of residents. 
"This is not easy, especially with budgets the way they are," Tubbs said. "But I don't know how we continue to live with the status quo as it is.
"I think part of being a leader, as we are, is having the courage to do something about what we're seeing. We have to be able to do that."
The Pro-Growth Policy Conference will run both Wednesday and Thursday, 10 a.m. until 2 p.m. Wednesday's round of conferences will focus on state grants, economic development around the state and what the 2021 legislative session might look like. 
On Thursday, the event will wrap up with talks by the Equal Justice Initiative's Bryan Stevenson and Alabama Congresswoman Terri Sewell.