Jace Holley, Justin Billa honored with Legislative Medal of Honor for Law Enforcement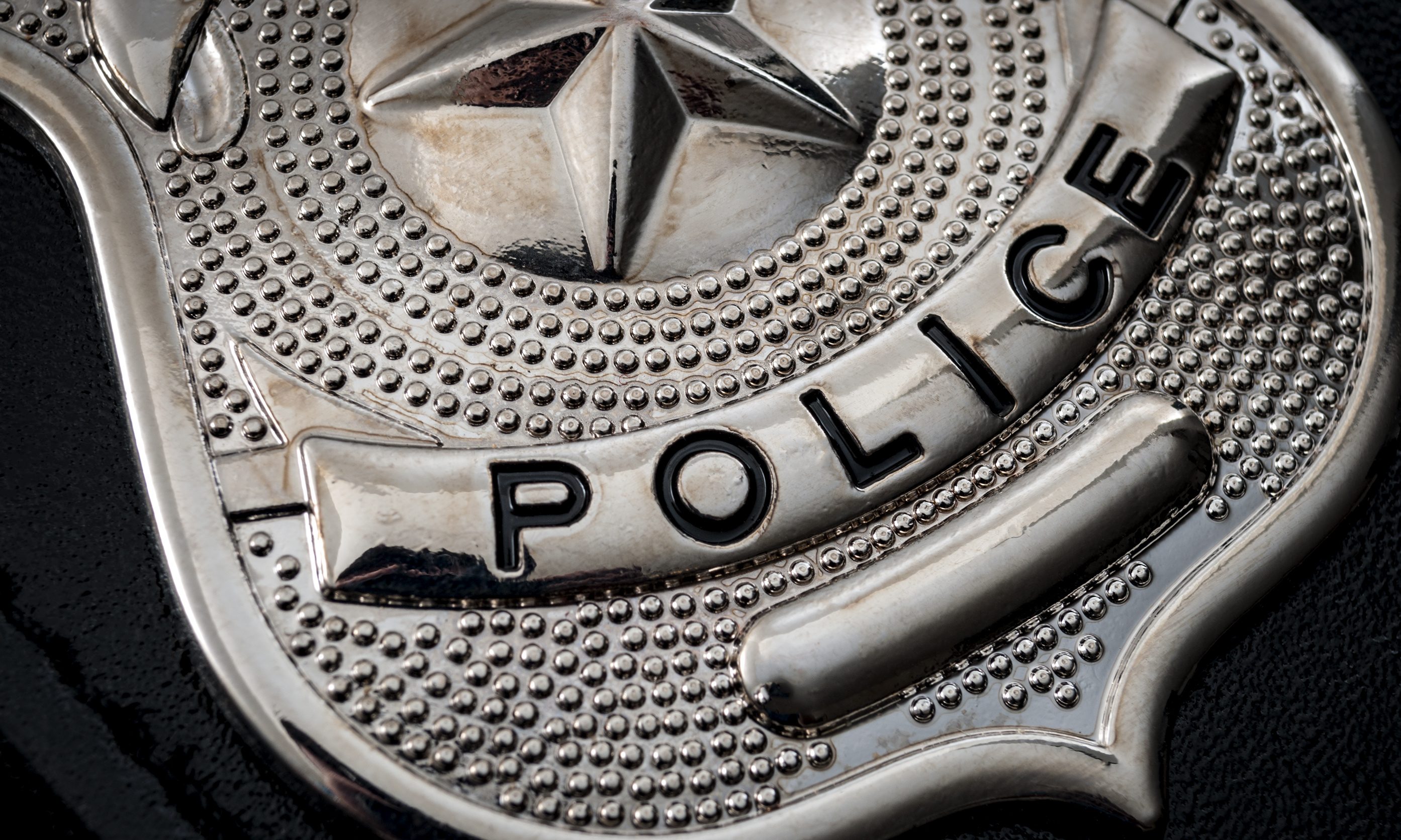 Thursday, the Alabama legislature held a rare joint session to present the Legislative Medal of Honor for Law Enforcement to the Alabama law enforcement officer who demonstrated the greatest bravery in service to their fellow Alabamians. This year, there were a rare two medals awarded.
Coffee County Sheriff's Deputy Jace Holley responded to a fatal car crash in June. When Office Holley arrived on the scene of the head on collision he entered a burning van not once, not twice, but three times to rescue children from the flames.
Two other people died in the wreck.
Alabama Governor Kay Ivey (R) was in attendance Thursday's ceremony.
"Deputy Holley, you did what so many of (us) try to do and that's protect our young," said Governor Ivey.
Holley is a veteran who has served multiple tours of duty in the Middle East in the military police. He currently is a staff sergeant in the Alabama National Guard.
In the Joint House Resolution honoring Holley, the committee wrote: "Deputy Holley demonstrated immense courage, diligence, and quick response in a life-threatening situation; his loyalty and unwavering commitment to protect and serve the residents of Coffee County were evidenced through his willingness to make the quick and proper response in order to protect the lives of others."
The Legislative Medal of Honor was also posthumously awarded to Mobile Police Officer Justin Billa, who was slain attempting to arrest a man, who is believed to have murdered his ex-wife. The suspect killed himself after killing Billa.
Billa's name was added to the National Law Enforcement Memorial in Washington along with the other 157 law enforcement officers killed in 2018.
"Deputy Billa will be remembered for his immense bravery and his unwavering commitment to protect and serve others; he is truly deserving as a recipient of the 2019 Legislative Medal of Honor for Law Enforcement," the committee wrote in the resolution honoring Billa.
Attorney General Steve Marshall (R) was also in attendance.
Marshall said on social media, "I was proud to join the Legislature and Governor Ivey today at a joint-session ceremony to award two Alabama heroes, Coffee County Sheriff's Deputy Jace Holley and fallen Mobile Police Officer Justin Billa, the Legislative Medal of Honor for Law Enforcement."
Economic developer Nicole Jones attended and told the Alabama Political Reporter, "The Legislative Medal of Honor ceremony was a beautiful culmination of the events held throughout Alabama during National Police Week. Our hearts are forever indebted to those who place their lives on the line every day and to those who have made the ultimate sacrifice."
State Representative Howard Sanderford, R-Huntsville is the chair of the Medal of Honor Committee and the sponsor of the Joint House resolutions honoring Billa and Holley.
Sanderford said that 11 percent of the House of Representative are current or retired law enforcement, including Speaker of the House Mac McCutcheon, R-Monrovia.
Marsh's budget hearing compared to revenge porn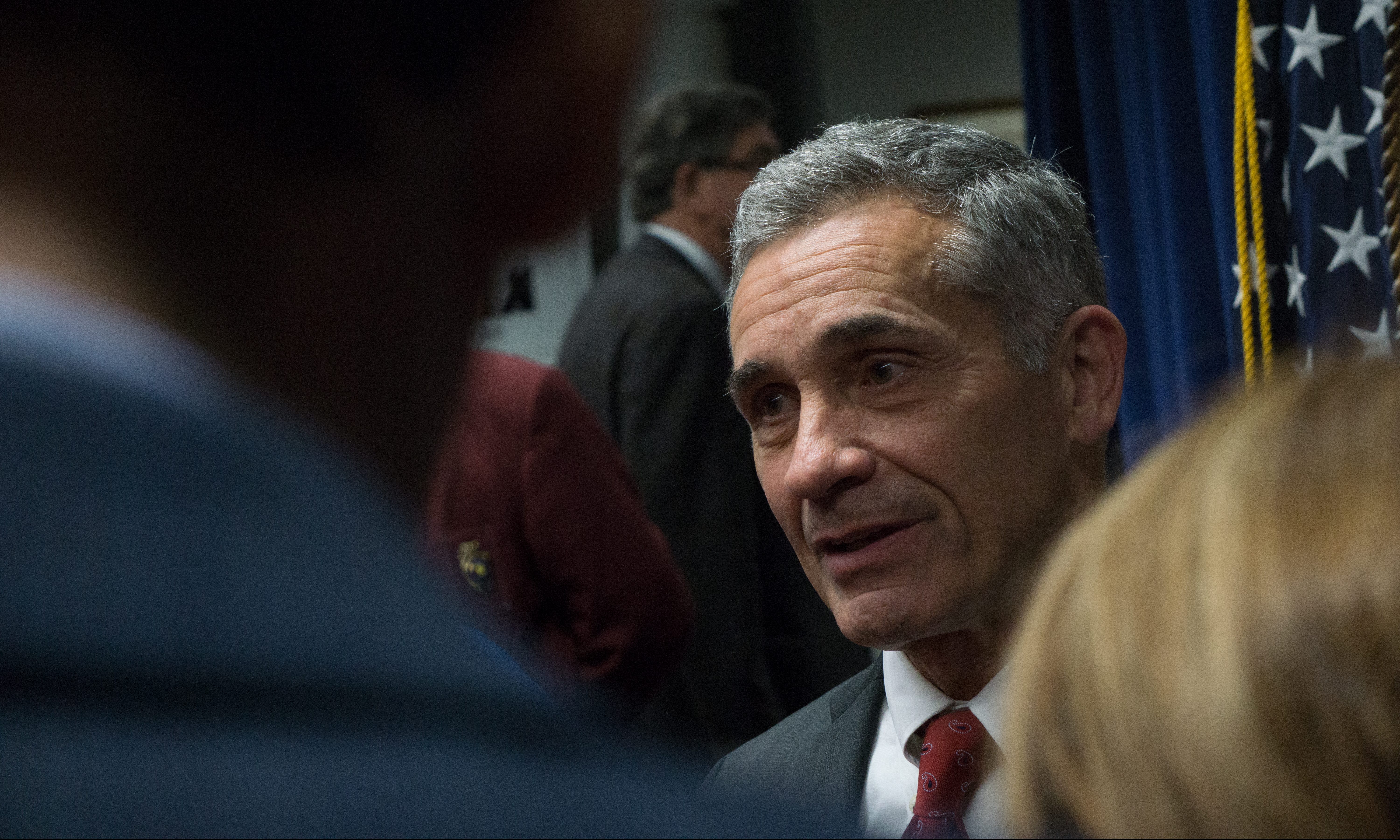 Senate President Pro Tem Del Marsh, R-Anniston, has scheduled a general fund budget hearing for early July — purportedly to prepare for the 2021 Legislative Session that begins in February.
But that is not the real reason for the budget hearing, according to Senate insiders who spoke on the condition of anonymity to avoid provoking Marsh. The actual purpose of public hearings, according to multiple sources, is to try to find a way to embarrass Gov. Kay Ivey.
In a press release from his office, Marsh says the budget meetings will focus on funding prison reform and rural broadband.
However, an agenda circulated for a July 9 budget committee meeting obtained by APR makes no mention of broadband and focuses entirely on the Ivey administration's spending.
In the press release, Marsh said that the budget hearing is needed to address "a potential $2 billion-dollar prison reform proposal."
But according to the Governor's Office and published reports about Ivey's prison reform plan, there is no mention of a $2 billion proposal as Marsh claims.
He also states that the other reason for the hearings is to address "a stunning lack of rural broadband investment." However, broadband is not an item on the agenda.
Marsh's enmity toward Ivey was on full display in the days after the governor revealed his "Wish list" in May, to spend federal relief money on a variety of projects only vaguely related to the economic crisis caused by the COVID-19 pandemic.
According to those who regularly interact with the Senate, he is still angry that Ivey exposed his plan to appropriate nearly $1.9 billion in federal relief money to finance pet projects, which included spending $200 million on a new State House.
The money the state received under the CARES Act was to be allocated to shore up business, citizens' interests and institutions ravage by the shutdown due to the spread of COVID-19.
First, Marsh denied the existence of a "wish list," then he said Ivey asked for it, and finally, he took ownership of the list and said he thought $200 million for a new State House is a "good idea."
For weeks after the debacle, Marsh aided by some Senate Republicans tried to spin what happened without success.
Marsh had also wanted to use $800 million in CARES Act funds to build out rural broadband and had reportedly hoped to use the budget meeting to push his broadband plan forward.
Ivey blocked his plan to use CARES Act funds for pork projects and convinced the Legislature to reject Marsh's preferred budget in favor of Ivey's executive amendment.
"First Ivey made him look greedy and foolish and then she turned most of the Legislature against him," said one of APR's sources.
Recently, Ivey was once again a step ahead of Marsh when just days after he announced his July budget hearings to consider broadband expansion, Ivey released her plan to spend $300 million on rural broadband, stealing his thunder.
According to APR's Senate sources, Ivey's latest move was another blow to Marsh's ego.
"Del, [Marsh] has power, but he's never had to deal with a governor who knows how to counter him," said another Senate insider.
Another regular observer of Marsh said, his latest move to hold budget hearings is akin to "revenge porn."
"She dumped him, and now he wants to get even, sounds a lot like revenge porn to me," the source said.
At the July hearing, Ivey Administration officials will be questioned on CARES Act spending, budgets for the department of corrections and pardons and parole.
Finance Director, Kelly Butler, will testify to what CARES funds have been spent and what remains.
ADOC Commissioner Jeff Dunn will be queried on several issues, including hiring, overtime pay, prison construction, and Holman prison's status and personnel.
Pardons and Paroles Commissioner, Charles Graddick, will face the committee to discuss personnel costs, equipment purchases with an "emphasis upon computers, software, vehicles, office furniture and other substantial expenditures," according to the document.
Lastly, the committee will question Personnel Department Director, Jackie Graham, to give an account for DOC and ABP&P personnel growth plans.
While it is wholly within the Legislature's purview to approve and exercise oversight of government spending, this is not what the budget hearings are about according to APR's sources.
According to several Senate insiders and others with knowledge of Marsh's thinking, this is a move to paint Ivey's administration as "out of control on spending."
"This is a trap Marsh hopes to use for PR, but what if there's nothing to see, how does he spin it," asked an individual with close ties to the administration. "She's kicked his tail before; she'll likely do it again," the source said.